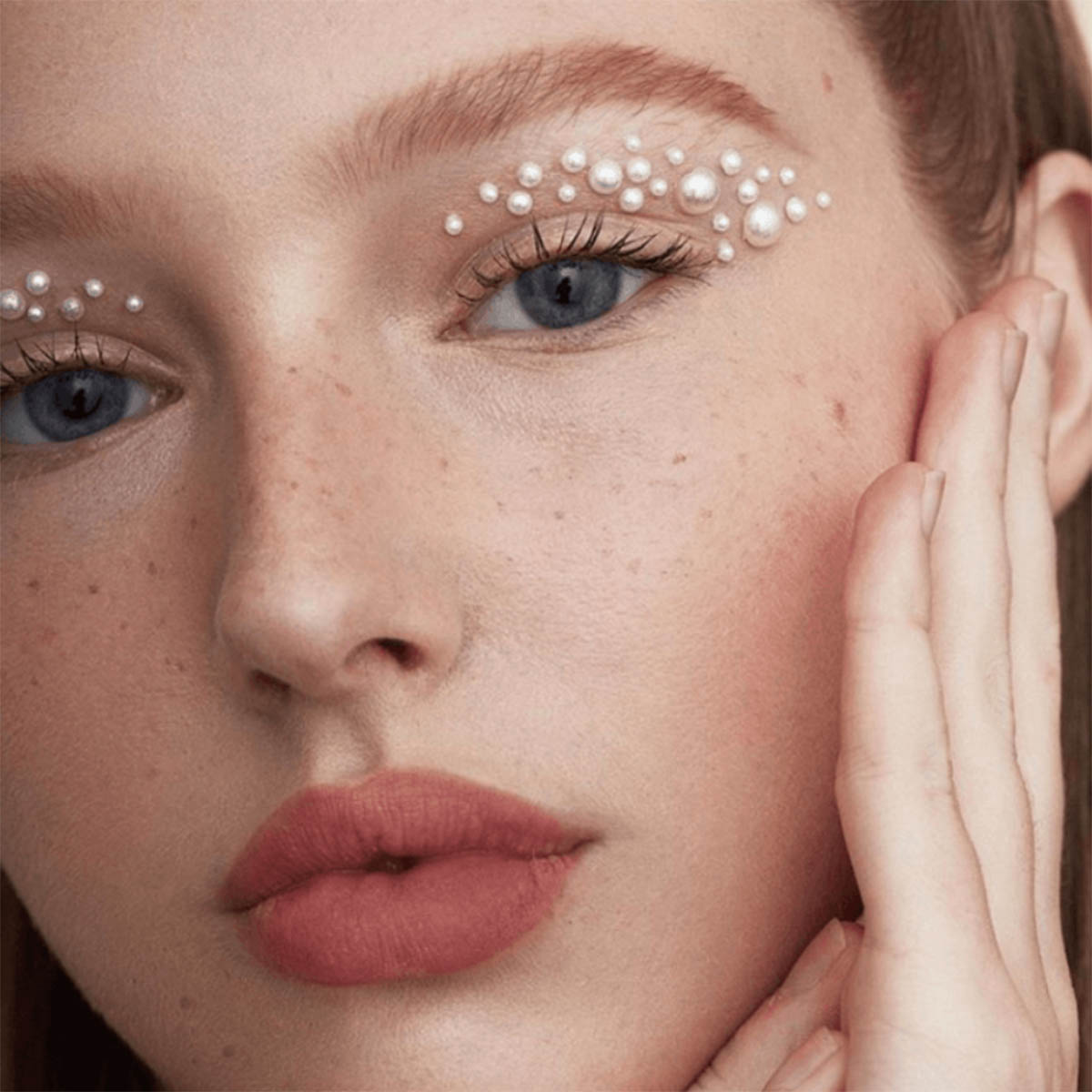 Face bling has come a long way since the humble bindi. Self-adhesive gemstones are now a popular way for beauty fans to express their individuality and not just during the summer festival season. Gemstone eyes in particular are having their moment right now, and we've fallen head over feels for the shimmering trend. The first point to note if you're considering trying the look for yourself is that you can go as minimalist or as maximalist as you like.
The most simplistic method is to simply apply a crystal under your lower lid, acting almost like a beauty spot, a trick that was spotted on the runways of Jeremy Scott and Dries Van Noten. Your choice of crystal is key, for extreme impact we recommend you choose stones that have a cut diamond finish so they reflect all the colours of the rainbow when the light catches the jewels.
For a creative alternative to eyeliner, try applying gemstones to the top lids and lower lids of your eyes, in an almond shape, or for the ultimate statement just place one gem in the inner corner between your eye and the bridge of your nose.
Swarovski crystals are the stones that celebs are sporting and glitzy gems have been seen on the eyes of actress Lupita Nyong'o, while award-winning MUA and beauty influencer Doniella Davy has been sharing gemstone eye looks for the best part of lockdown.
Oh and don't worry if you don't feel like you have an occasion to show off your gemstone eye artistry, this trend is set to keep going right into Christmas and New Year, so you have plenty of time to master it.