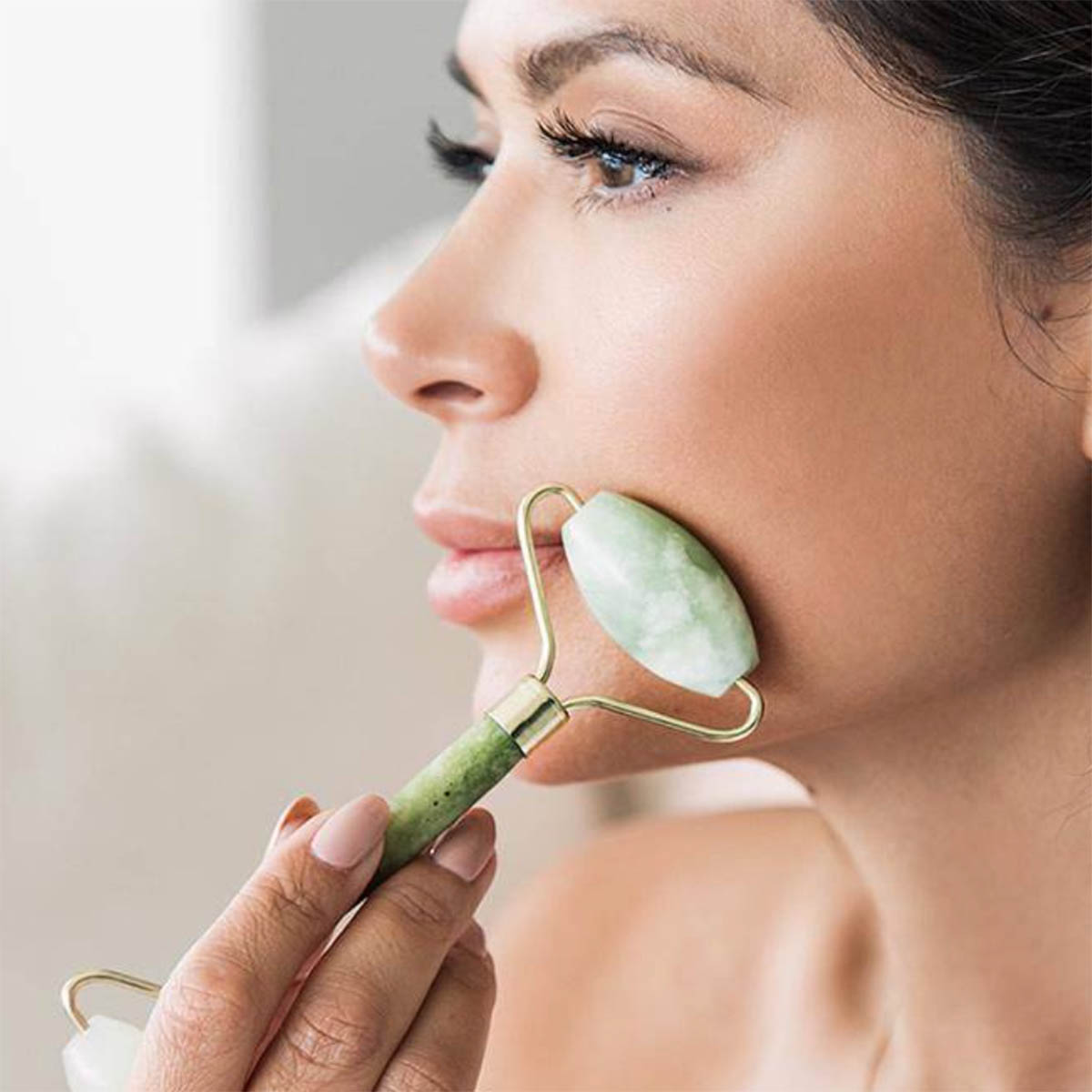 Dating back to seventh-century China, jade rolling is an OG beauty ritual.
These crystal tools have seen a vast growth in popularity in recent years, and with all the benefits it's easy to see why. Made from jade, rose quartz, or amethyst, these soothing rollers have added benefits derived from crystal stones.
With their ability to encourage draining, and toning of your facial muscles, sculpting of the face, removing of toxins and under-eye bags, healing breakouts, alongside the calming properties of the stone, whilst giving you a facial massage, it's no wonder that Chinese queens used to swear by these devices.
To maximise the benefits make sure you use a jade roller on clean skin. Roll back and forth and side-to-side in each area to work your facial contours. The entire process should take around two to four minutes, depending on the amount of time you spend on each area. This mini facial routine has a major impact. To heighten the experience, you can add a few drops of your favourite serum or facial oil beforehand so it really penetrates into the skin.
Jade rollers have a cult celebrity following and Victoria Beckham, Meghan Markle, Miranda Kerr, and Kim Kardashian just a few of the celebs who've admitted to using them as part of their beauty routines, and with centuries of approval from royalty, there's no time like the present to try it for yourself. Happy rolling!