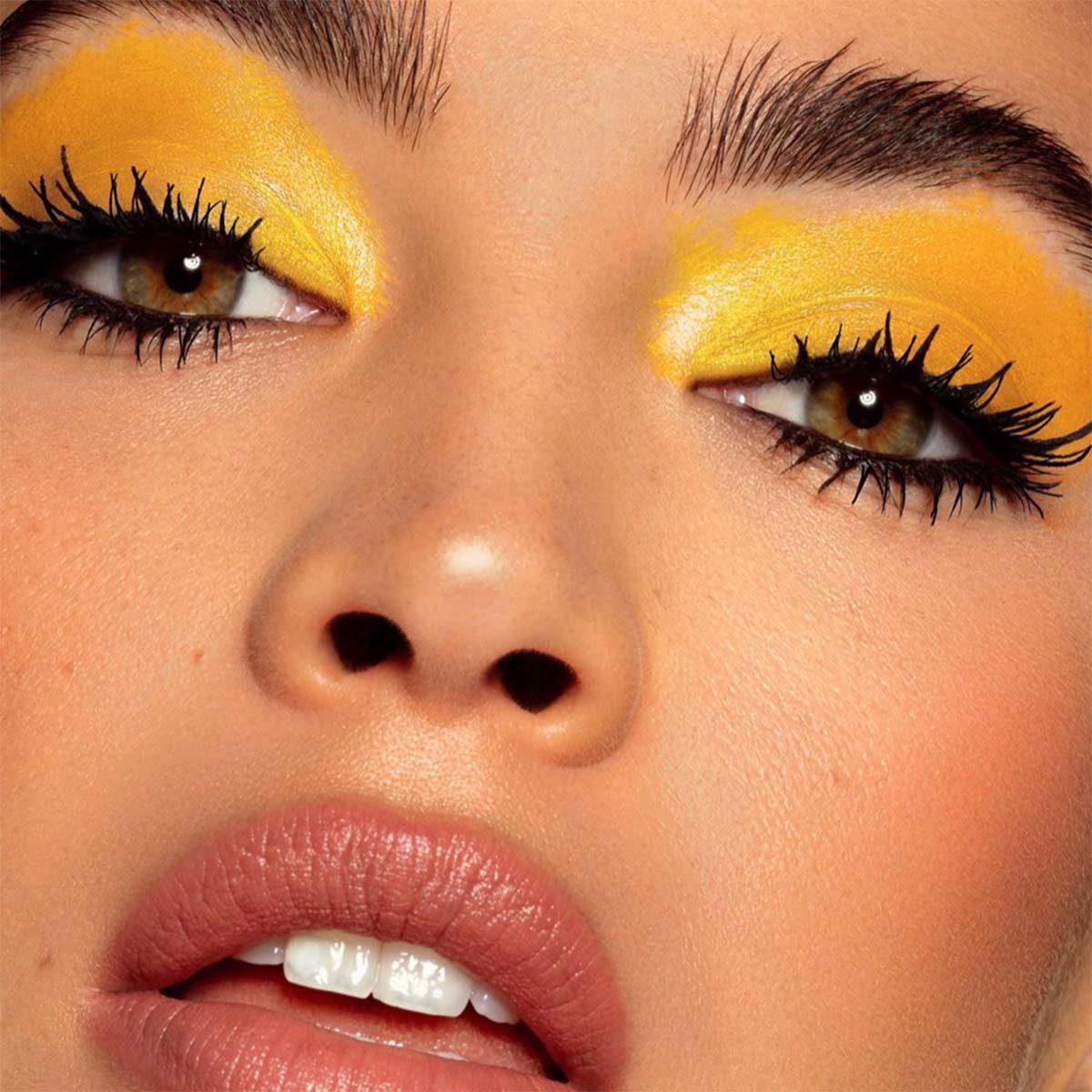 If you thought lashes could only have maximum impact by wearing falsies, then let us introduce you to the spidery lash. It's a beauty trend that keeps coming back in style and all it requires is mascara and some translucent powder – no fake lashes and absolutely no fiddly glue applicators. The trick to mastering this technique is to go clumpy – yes you read that right! Clumpy lashes may seem like an eye-make-up fail but done correctly, they have the power to lift your lashes, giving full-on allure.
Try this on-trend eye-look for yourself by building up layers of mascara and then switching to brushing translucent powder on to your lashes in between the rounds of mascara. Start with mascara, apply powder, switch to mascara, and repeat until you get a looks that's as dramatic as you're willing to go. For added A'list impact apply a clear lipgloss on top.
Naturally, your lashes will clump together in groups creating thick lashes that are spaced out. A jet-black mascara works best for this look that takes a classic smoky eye to a whole new level. It's a popular choice with celebs seeking days off from wearing fakes without the paparazzi noticing. Fans of the spidery lash include Emma Stone, Janelle Monae, and Reece Witherspoon.
Expect to see it a lot this winter.