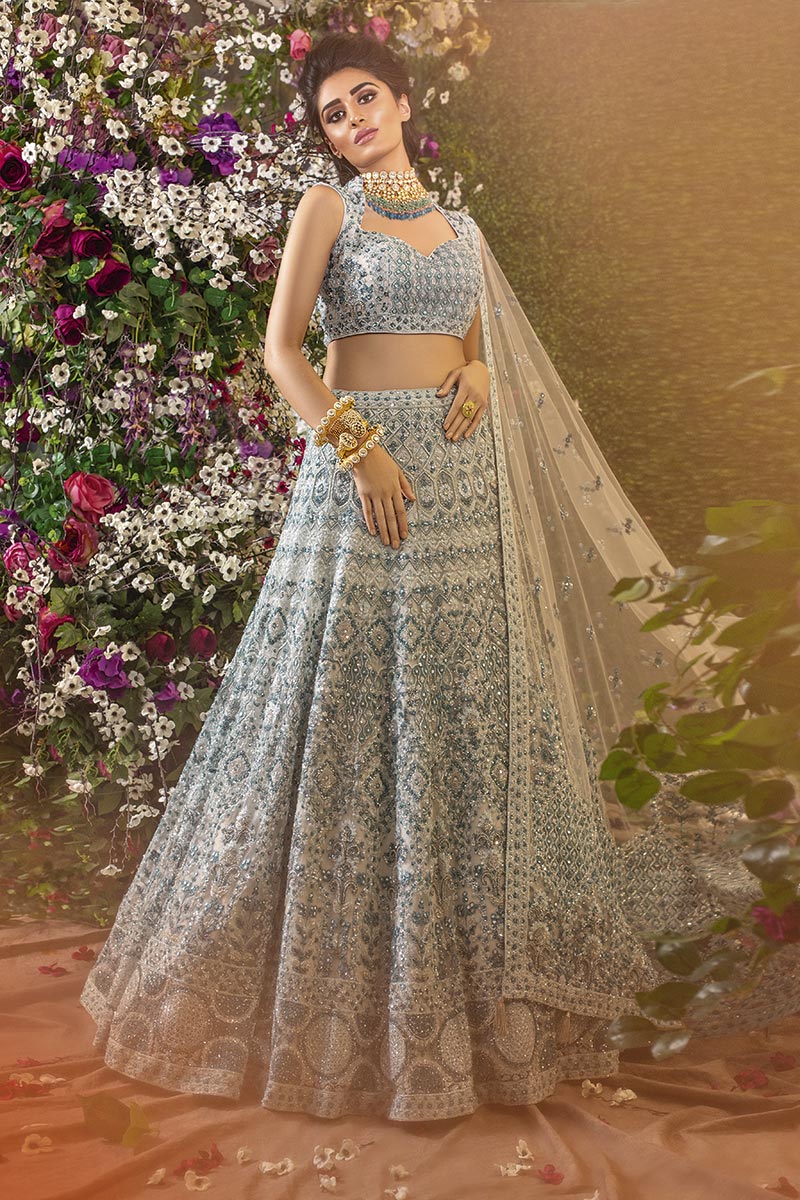 Meet Anjali Popat, the 20-year-old fashionista who has launched her first boutique and is the fresh new face of British Asian Bridalwear…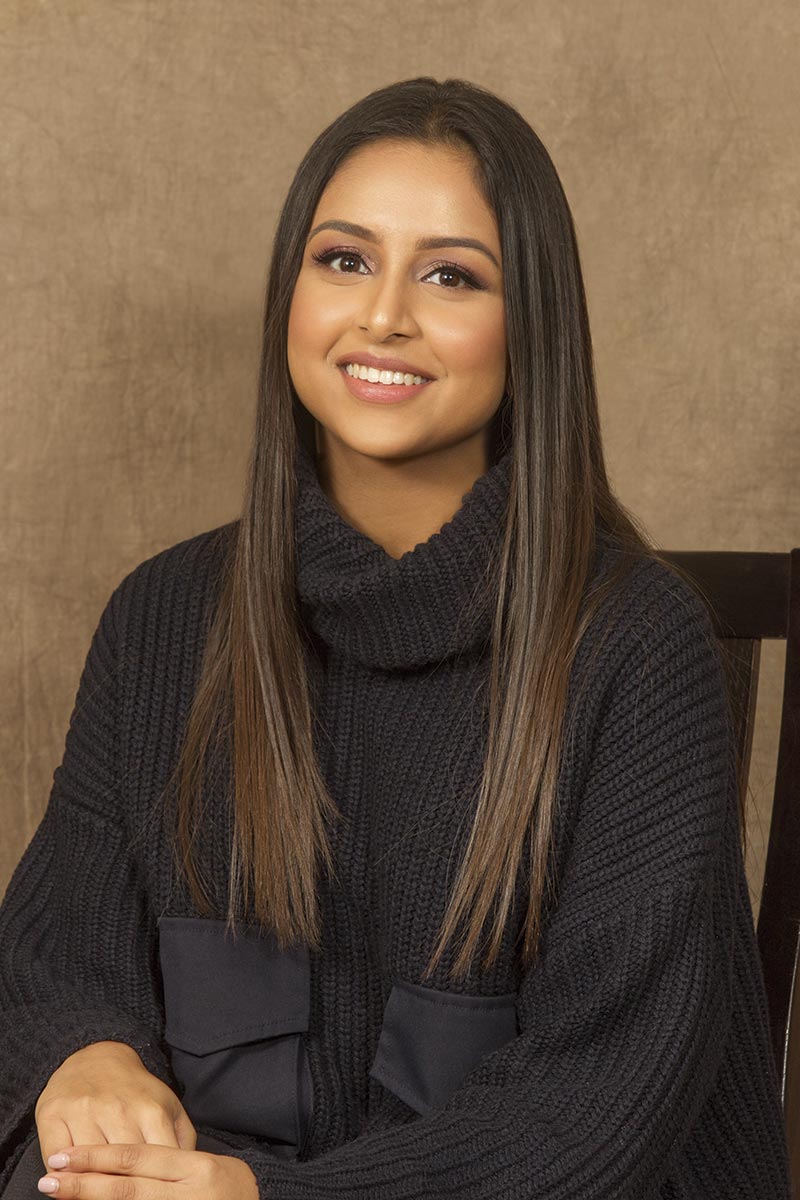 Anjali Popat brings a fresh new perspective to the Asian bridalwear scene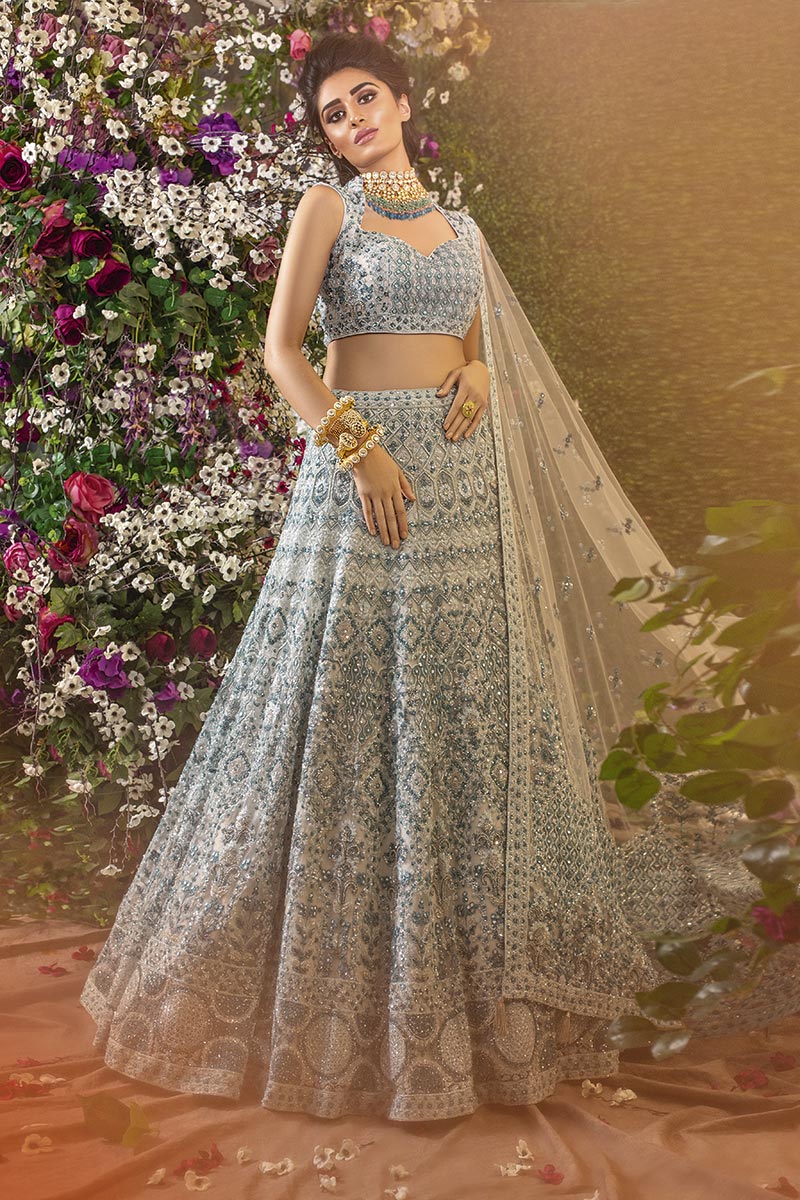 Meet Anjali Popat, the 20-year-old fashionista who has launched her first boutique and is the fresh new face of British Asian Bridalwear…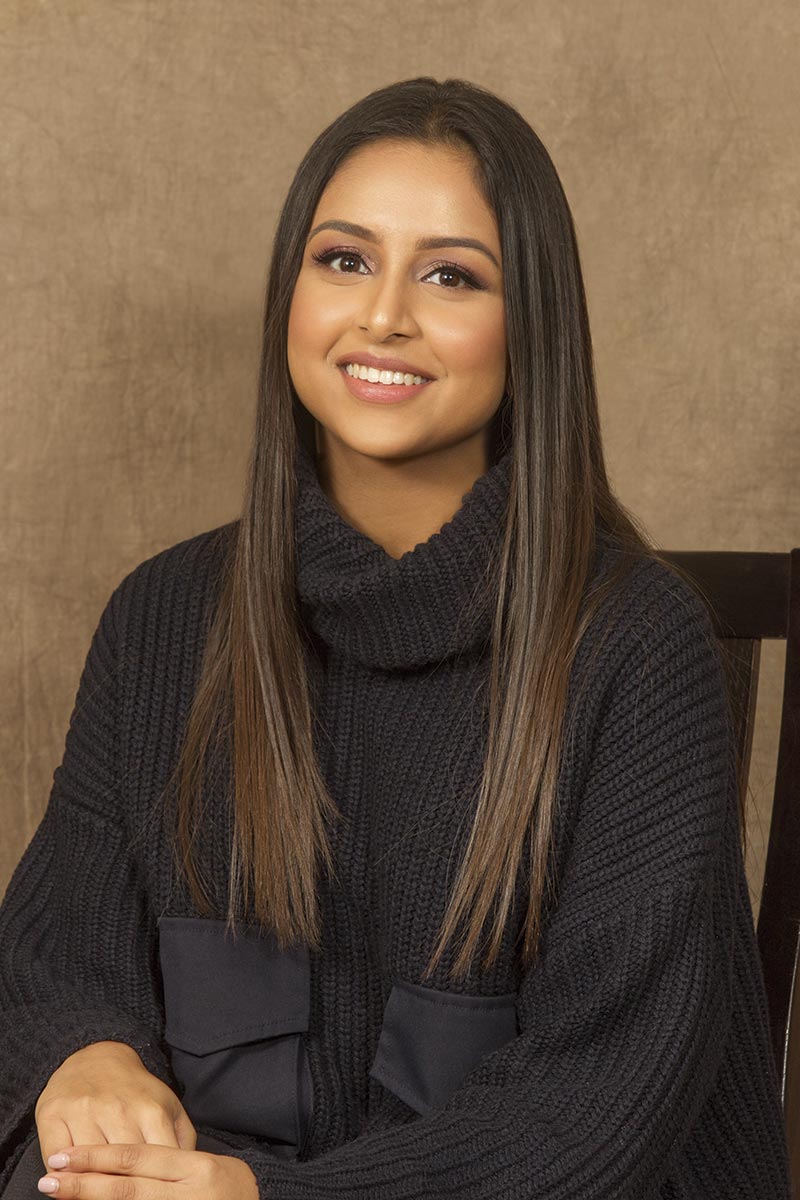 Anjali Popat brings a fresh new perspective to the Asian bridalwear scene
NEW OPENING: Anjali
The excitement begins the moment you step inside this beautiful new boutique at East Shopping Centre. When you see the sophisticated dark walls that adorn the store and spy chic mannequins modelling high-fashion designer partywear, you know you're in the right place. Anjali offers a new concept in bridal shopping, dreamt up by fashion enthusiast Anjali Popat. Owner and Designer of the brand, she trained at the prestigious Fashion Retail Academy in London before honing her skills as a Supervisor at the high-street store Oasis. It was there that she developed her passion for working with the public and identified the career she wanted to pursue: luxury bridal and partywear.
Opening her exclusive store at London's East Shopping Centre was the perfect location as Anjali reveals: "I've been coming to the centre for the last five years, since I was 15 and have also loved visiting all the Asiana Bridal Shows across the UK. I adore fashion and witnessing so many incredible collections made me start to do my own research and that's when I realised I wanted to open my own store."
Aged just 20, Anjali brings a fresh new eye to bridalwear and though she's only starting out in the business she's already amassed a fan base, selling some of her lenghas before the store even opened in January 2020. She says: "Back in December when we were busy setting up a few customers popped in to have a look and were amazed by the range, commenting they'd never seen anything like it and before I knew it, they wanted to place orders!"
Designing Dreams
The appeal in Anjali's range lies in the expertly curated collection and the price point; something that was important to Anjali when she visited Kolkata and Mumbai to meet the manufacturers she wanted to work with. "All the pieces in the store are handcrafted by skilled artisans but they're also affordable. I wanted women to feel like they were wearing the most exquisite lenghas in the style of Sabyasachi, but without the price tag."
Upstairs is where you'll find the full bridal collection area which is split into themes: there's a section of sparkly, gem encrusted dresses that are ideal for registry and receptions, then there are pieces that are simpler with less detail with the emphasis placed on shape and tailoring and finally the showstopper collection that features a luxury range of hand embroidered bridals. All of them have been hand-picked by Anjali with her own designer touches. She says: "Each lengha can take around 45-60 days to make. In store you'll find samples that you can try on and then it takes three months to make your made-to-measure piece."
Anjali's initial launch collection also features her own rose gold range of elegant dresses and lavish lenghas that she launched at the Asiana Bridal Show London at the Grosvenor House Hotel in January. Rose gold is her signature look and it's a scheme that also feeds into the design and décor of the upstairs bridal showroom.
Downstairs the range features stylish partywear including evening dresses and sari lenghas a style that Anjali feels will become popular in 2020. She says: "I've chosen sari lenghas because they're easy to wear and also embody a sense of celebrity chic. I've chosen luxury fabrics so they feel comfortable to wear and have the wow factor. They're ideal for your bridal party, while you're choosing your wedding lengha upstairs, invite your sisters and cousins to find their outfit in our partywear selection."
Team Bride
Supporting Anjali on her fashionable venture is a team of experts including Afia who previously managed the Arjun and Anjali Kapoor boutique in East Shopping Centre and her father Bob, a Partner of the Centre. Excited to see his daughter follow her own path he said: "Anjali has always had a passion for fashion and when she told me she was keen on pursuing her dreams of having her own bridal range I was thrilled to see she'd developed her own entrepreneurial spirit. I'm excited to watch her grow over the coming months and years and I can confirm that brides are in for a treat when they see what she has in store and the future collections that are in the pipeline."
Shoppers can walk in the store seven days a week, though appointments are advised for brides so that you can spend time leisurely trying on the pieces. Practical design alterations are possible such as lengthening tops and sleeves or raising collars and once you've placed your order, you can look forward to some exciting Whats Apps. Brides will receive video updates of their orders where they can see artisans at work, allowing them to see first hand for themselves the skills that goes into making each couture piece before it's delivered in time for your Big Day; a date that Anjali can't wait to see. She enthuses: "Seeing brides love and wear my collections is the most satisfying feeling. I'm in the early stages of my journey as a bridalwear designer but I'm loving every minute and I can't wait to meet all the brides-to-be and help them find their dream dress."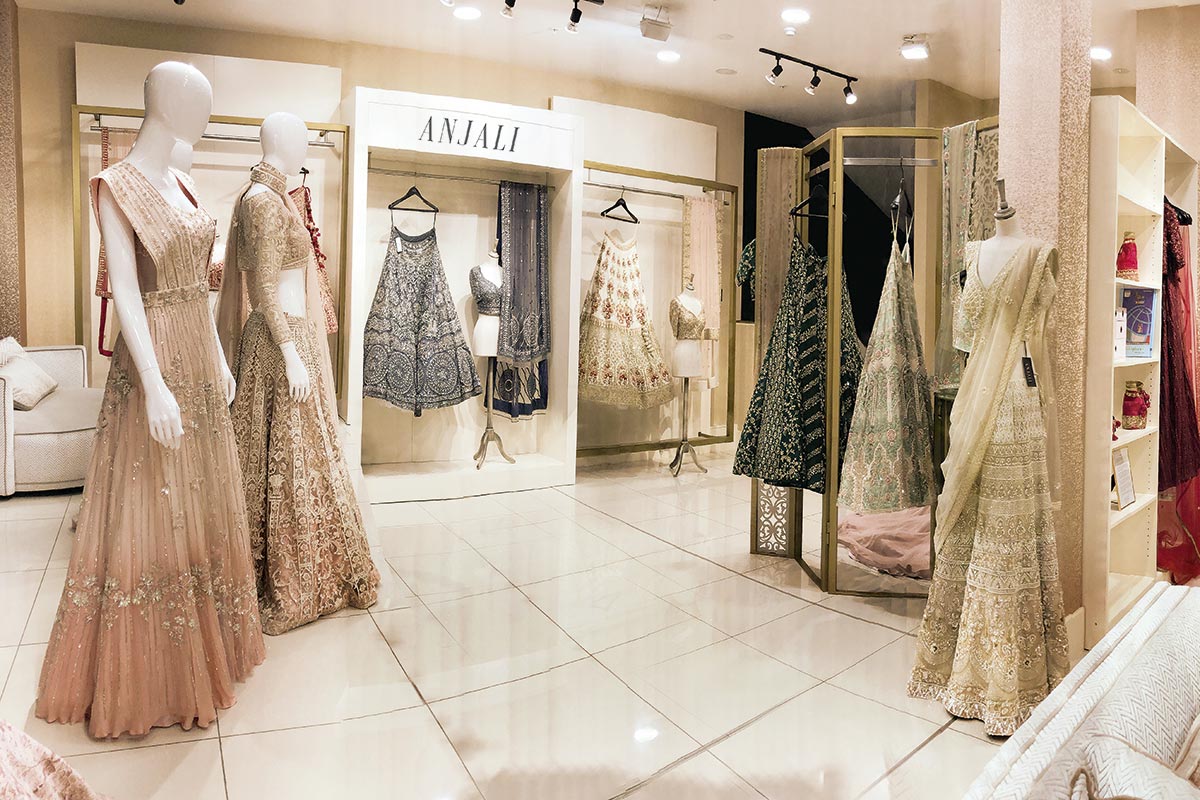 OPENING OFFER
Get 20% off your first purchase at Anjali. All customers are invited to join a loyalty scheme where you'll be the first to be notified of the store's seasonal sales so can take advance of reductions before any one else.
• ANJALI
Unit 22, East Shopping Centre, 232-236 Green Street, London E7 8LE
T: 020 8945 3322
info@anjalibrides.com
www.anjalibrides.com