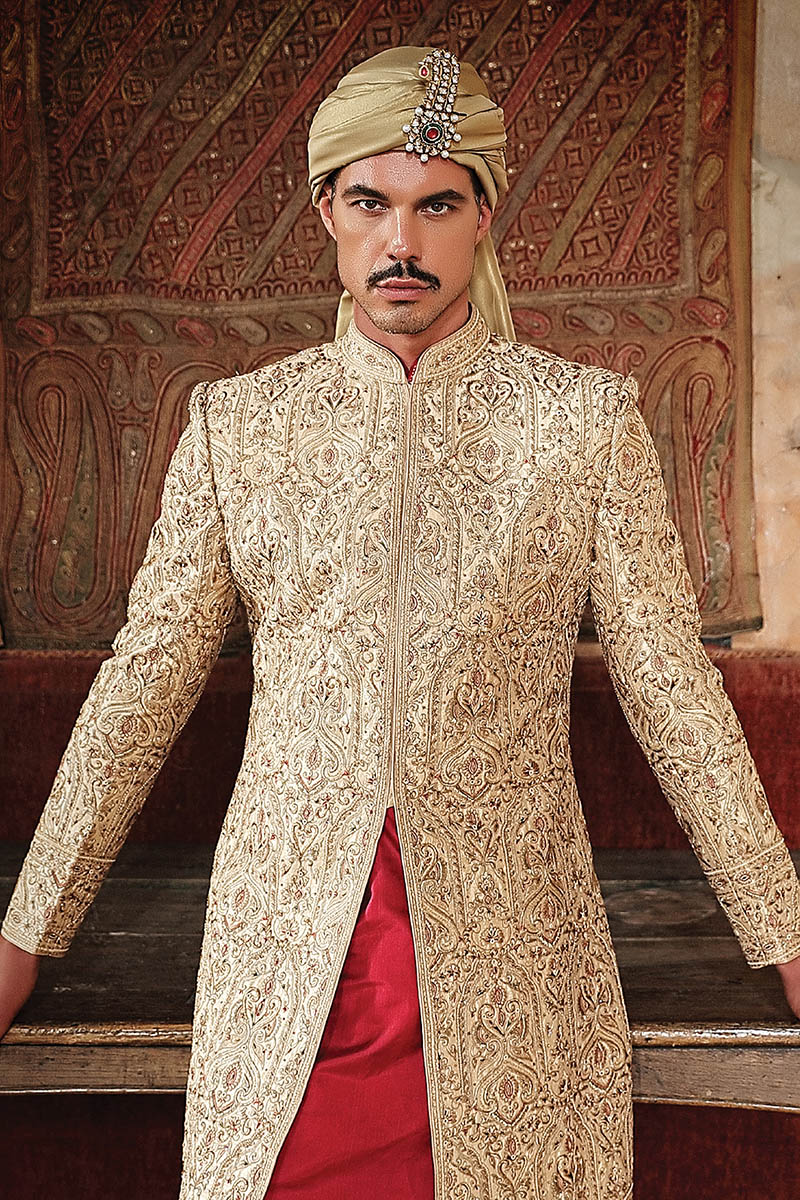 When you visit the new Vanshik new private design studio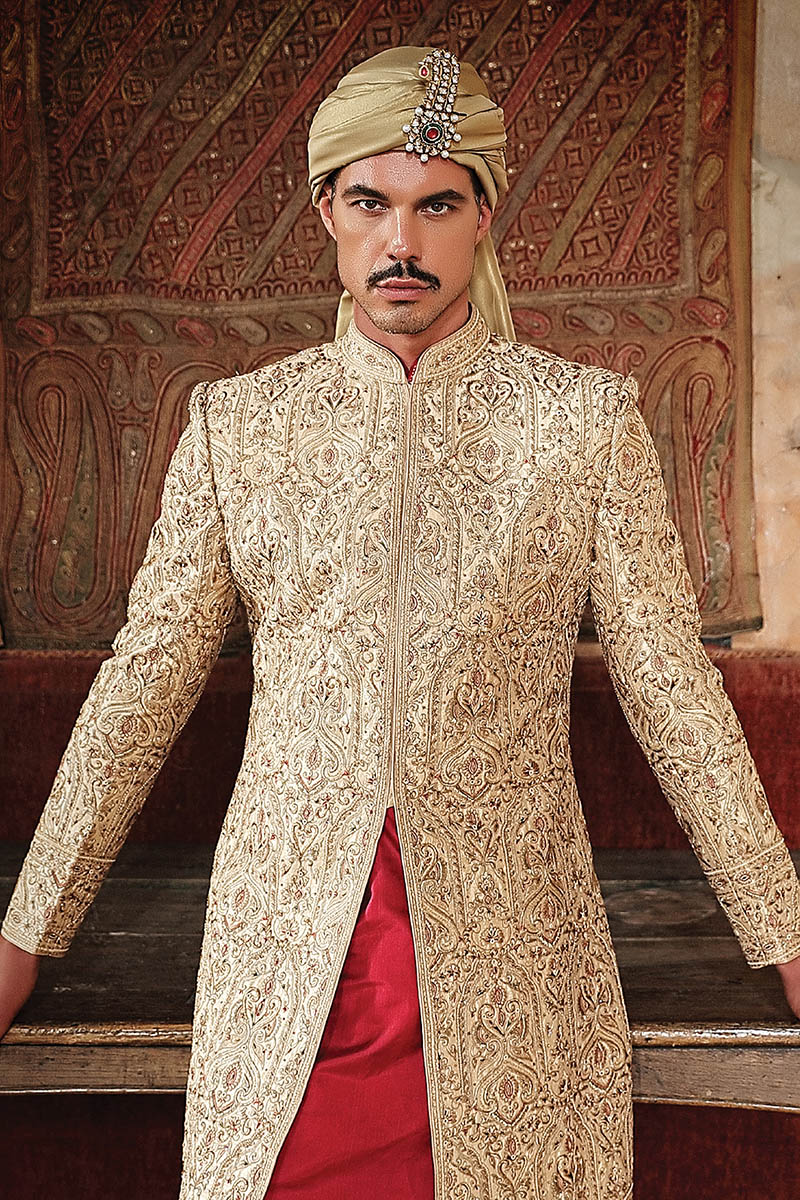 When you visit the new Vanshik new private design studio
Good news for grooms – shopping for your wedding has just got a whole lot easier. A one-stop-shop for all your needs, top Indian menswear brand Vanshik have just opened their London store, which you'll find at 277A Green Street. The luxury menswear brand has been creating designer sherwanis and kurta suits in India for the last 30 years – and now their full range is available to UK grooms and guests.
   Brand Director Vikkas Jaggi was keen to create a whole new shopping experience for grooms – who don't get the same level of choice and service as their brides-to-be. "Before launching our UK store, we researched the market and saw that no-one offers grooms the styling advice that is necessary to achieve a complete look. We have an amazing range of sherwanis in stock, but our unique selling point is our team of personal stylists who can help select the right suit and match it with the correct accessories and colour palettes that do justice to the bride's outfit. We focus on making the groom look every inch the king that he should be on the day."
   Along with the full sherwani collection, Vanshik has a whole floor dedicated to mendhi suits, kurta sets, waistcoat sets, shawls and shoes. There is a huge choice for wedding guests, best men and co-ordinated collections for close friends and family.
   Every garment that bears the Vanshik label is created in the company's Design Studio in Mumbai. Every part of the processed is managed in-house, from fabric dyeing, weaving, embroidering and tailoring. The finished product will be created by master craftsmen, with a fit and finish that will be nothing less than perfect.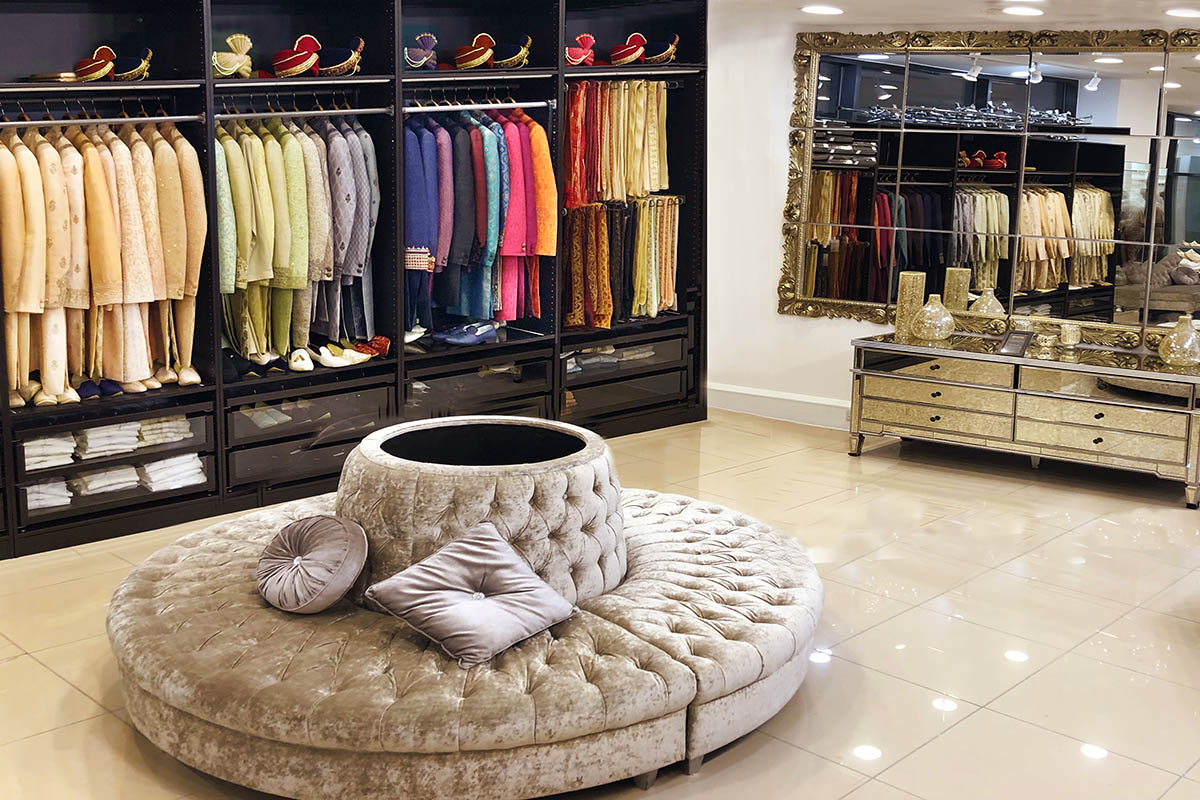 Groom Essentials
Shopping for men has never been easier. Here's what you can expect from a visit to Vanshik Menswear
• Expert advice from personal fashion stylists
• Vast range of designer sherwanis
• Mendhi collections & kurta sets
• Indian mojari & smart formal footwear
• Exclusive hand-tied turban service
• Luxury mens shawls & accessories
Vanshik Menswear
By Appointment Only
277A Green Street, London E7 8LJ
0208 012 7957
info@vanshik.co.uk
Shop online at www.vanshik.online