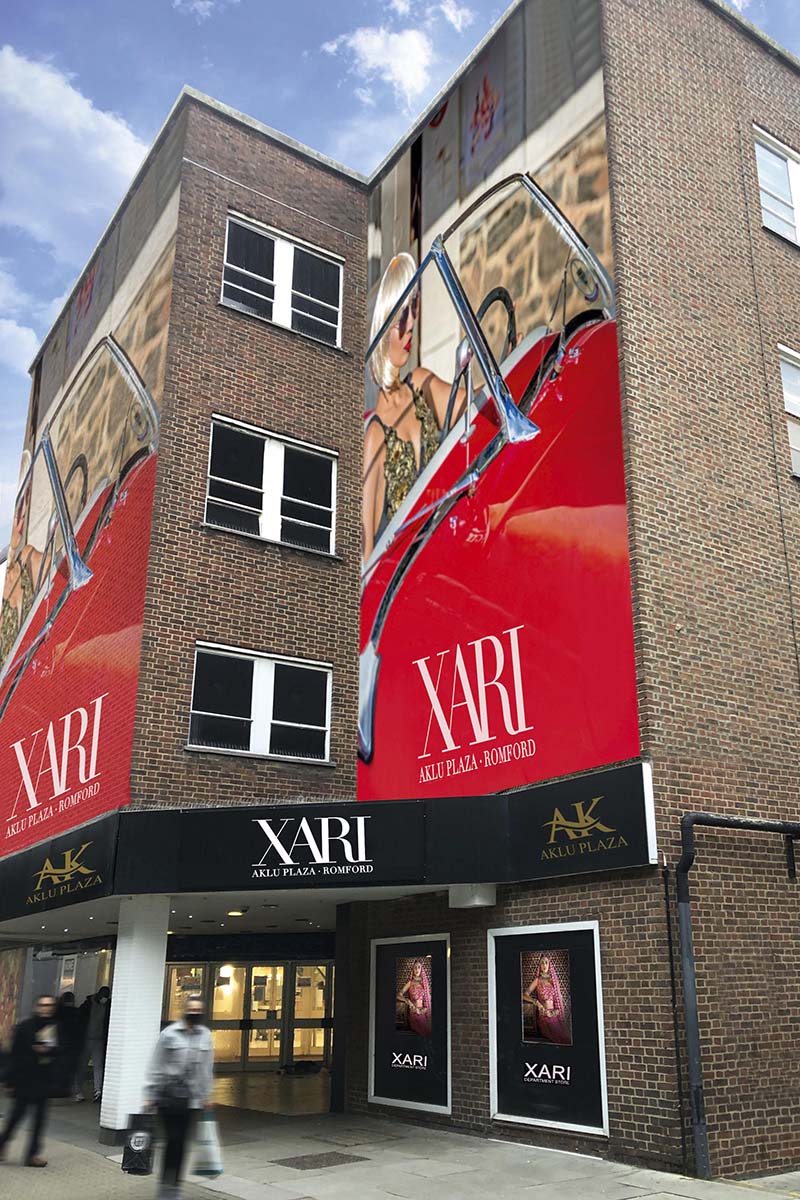 Introducing Xari at Aklu Plaza, Europe's largest Asian department store. 30,000 square feet – 30 Designer Brands – All waiting for you…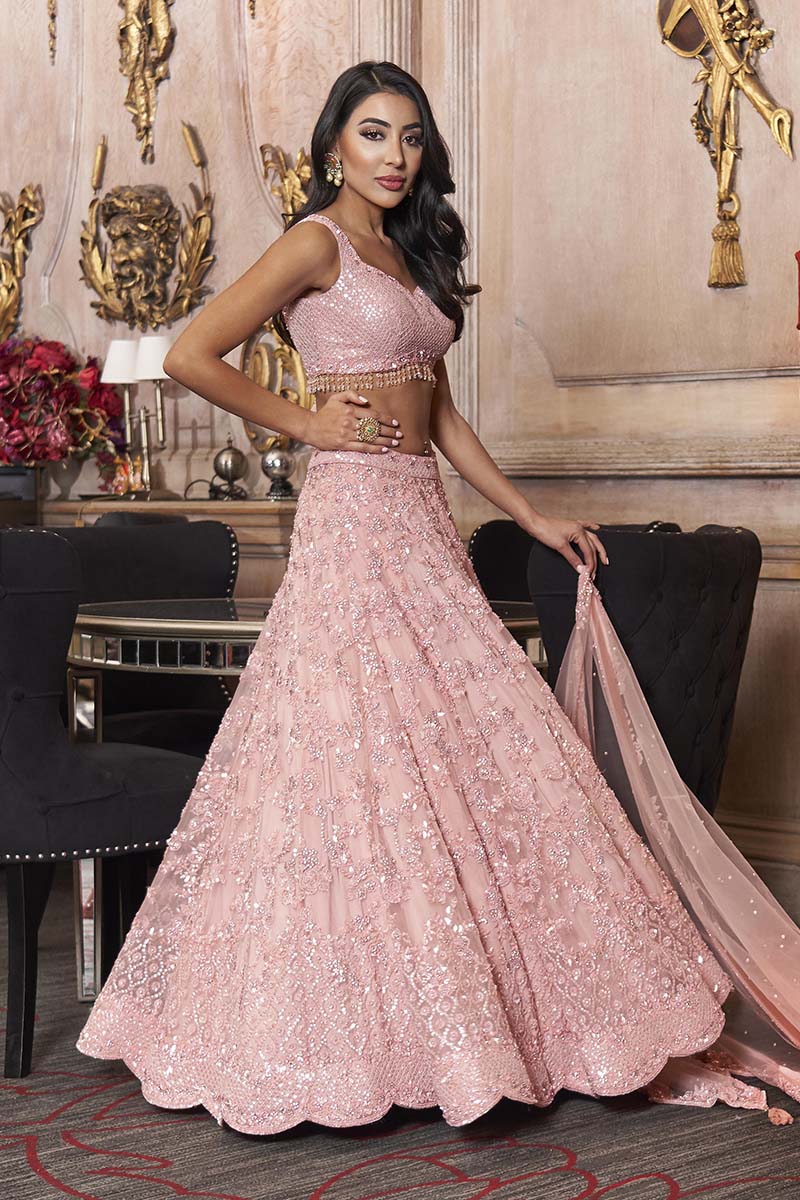 MONGA'S @ XARI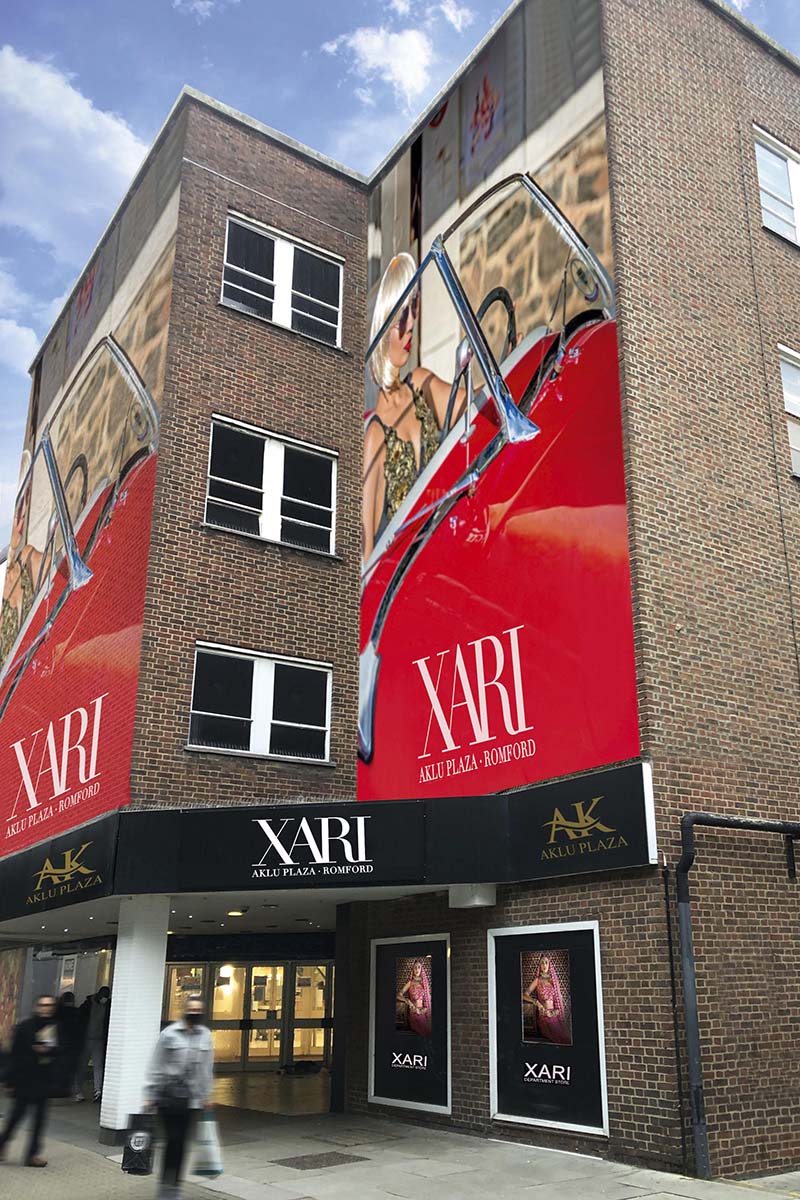 Introducing Xari at Aklu Plaza, Europe's largest Asian department store. 30,000 square feet – 30 Designer Brands – All waiting for you…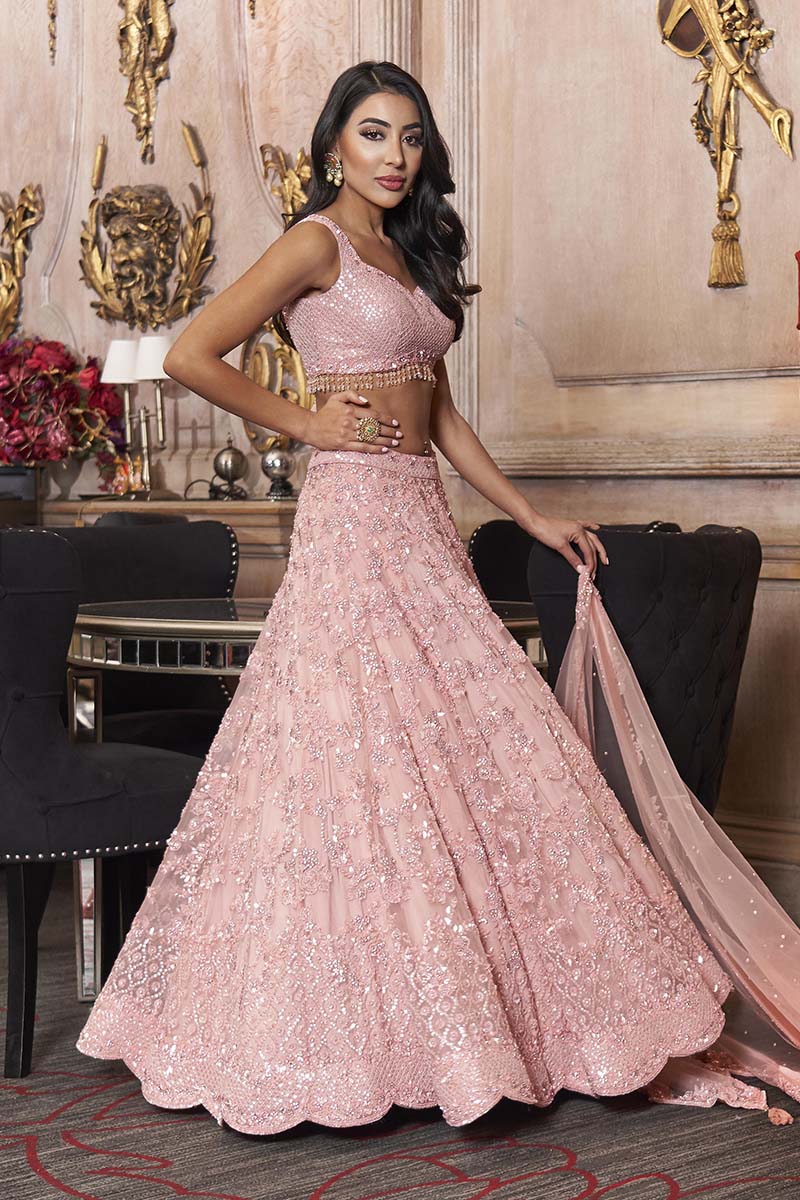 MONGA'S @ XARI
Welcome to a smart new way to shop. Aklu Plaza is a brand new Asian department store that has taken over the former Debenhams in Romford, Essex. The building has been transformed into a vibrant, stylish new food and shopping destination that is set to attract shoppers from all over the world, looking for a convenient place to shop, where there is an endless choice and the highest level of customer service.
Aklu Plaza is the vision of retail king and entrepreneur Aklu Miah, who owns the Mas Bazar and Kacha Bazar food store chains throughout London. With 30 years of retail expertise behind him, he has taken over the former Debenhams building in Romford to put Asian shopping on the map. Aklu explains: "Ultimately, I want his project to become known as the Asian Selfridges, a high-end retail and lifestyle experience where the public can buy direct from independent brands and designers all under one roof. On our Xari fashion floor, you'll find the biggest UK brands stocked alongside the most desirable designers from India, Pakistan and Bangladesh, choosing Aklu Plaza to be their British outlet. Meanwhile, on the ground floor, we've opened the most premium of all our grocery stores. HOME Superstore has fresh fish and seafood counters, master butchers and the wide range of international produce that people associate with our other Bazars, but we've also introduced more luxury products, similar to those you would find in a Waitrose or Sainsbury's."
For more info, visit www.xari.fashion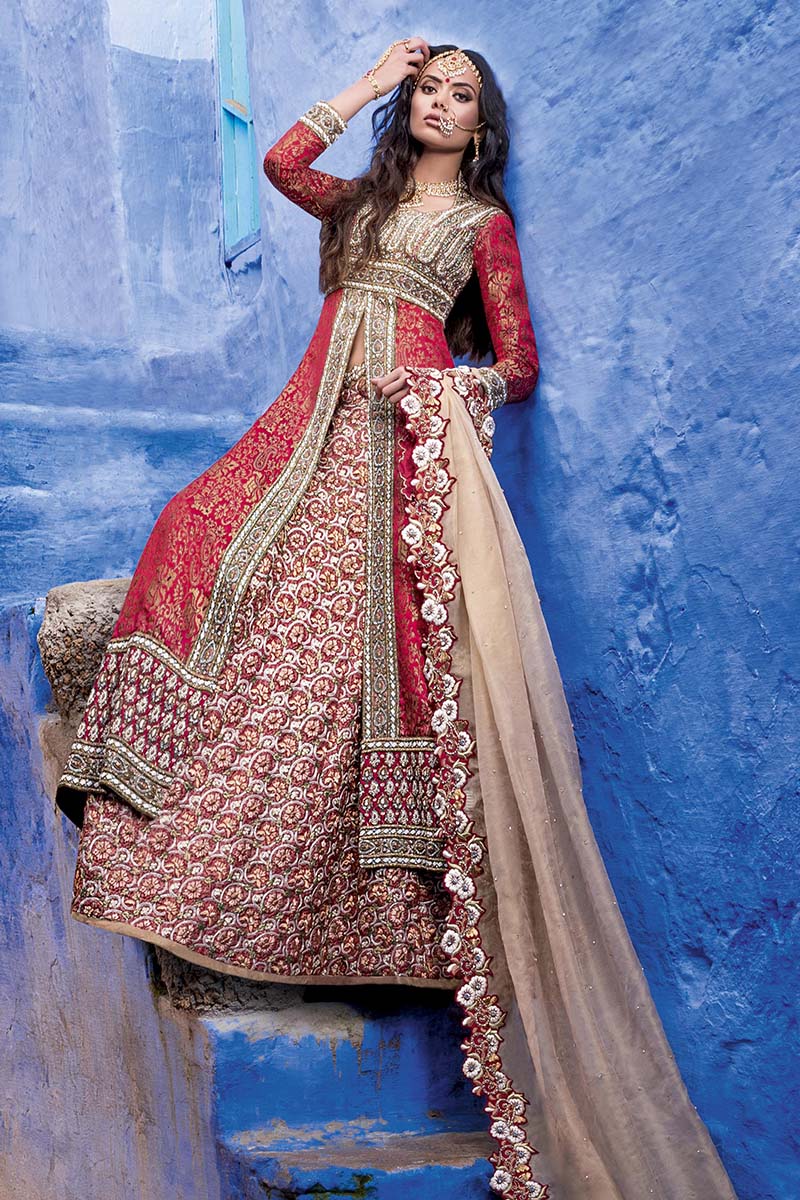 MONA VORA @ XARI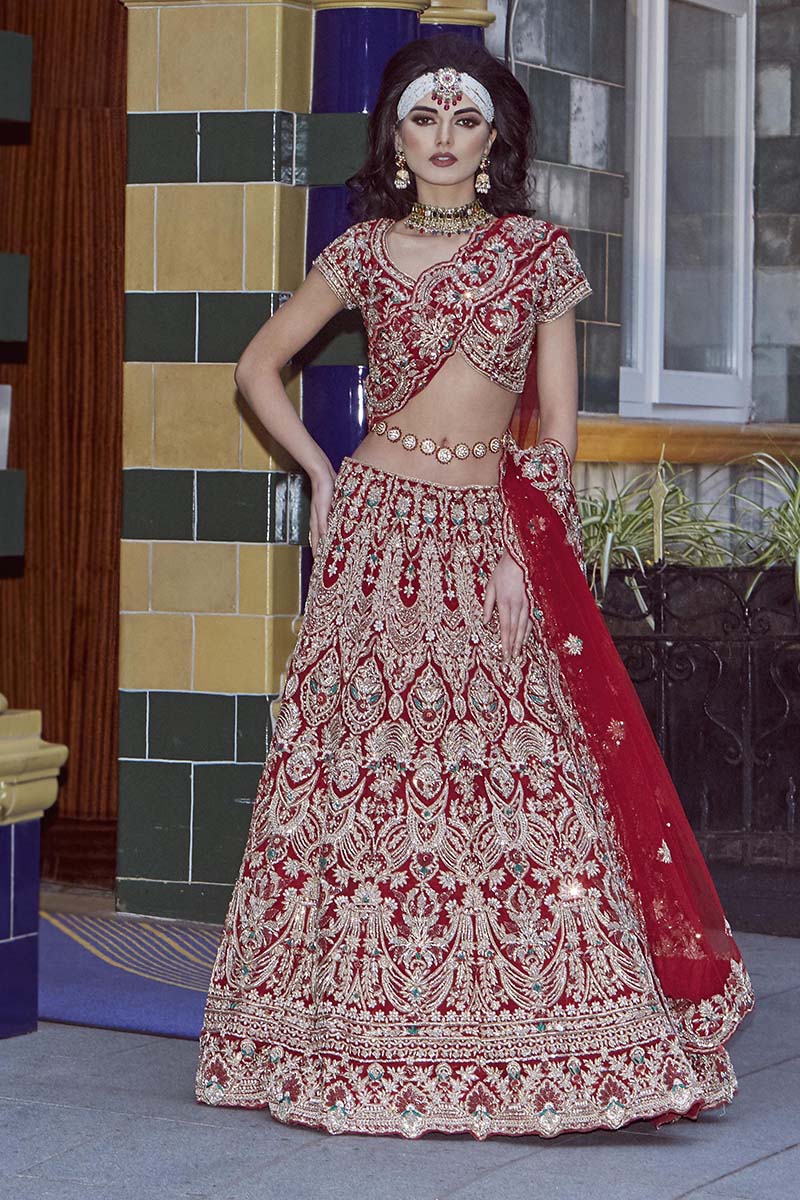 SACHE @ XARI
Convenience and choice
Xari Department Store provides a modern, spacious place to shop, an aspect that has become increasingly important to consumers in recent years. As Aklu says: "The Xari concept is based on providing a completely different level of customer experience. Britain has many great Asian designer stores, but they are often very crowded and not exactly designed for the exclusive level of service that customers – especially brides – truly deserve. Also, most Asian high streets are a nightmare for parking so this also affects the overall experience."
Despite being the biggest new kid on the block, Xari is not a competitor to existing Asian brands – instead, it has become their second home, as Aklu explains: "Xari is not a fashion label – rather, it is the home of your favourite brands – and I'm very pleased to say that we have already signed up most of the biggest labels who will have their own concession stores within Xari – with many exclusive collections."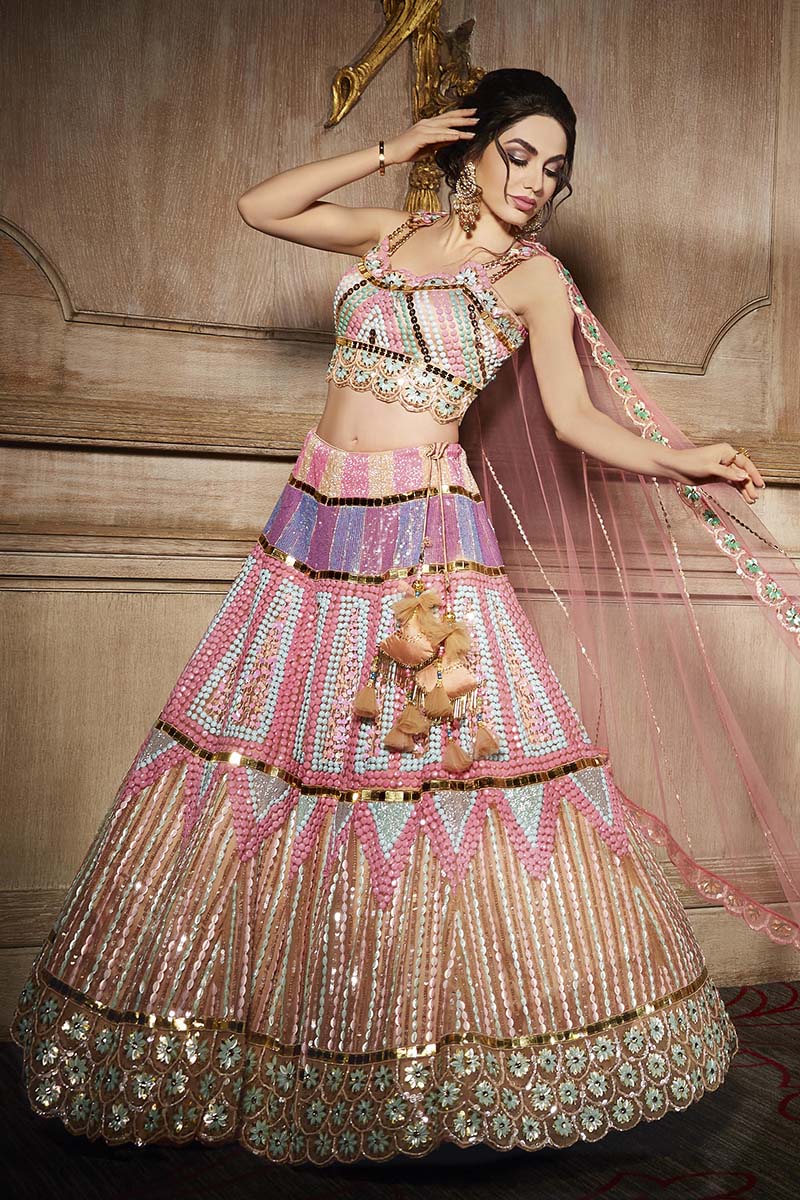 NAZIA NASIR @ XARI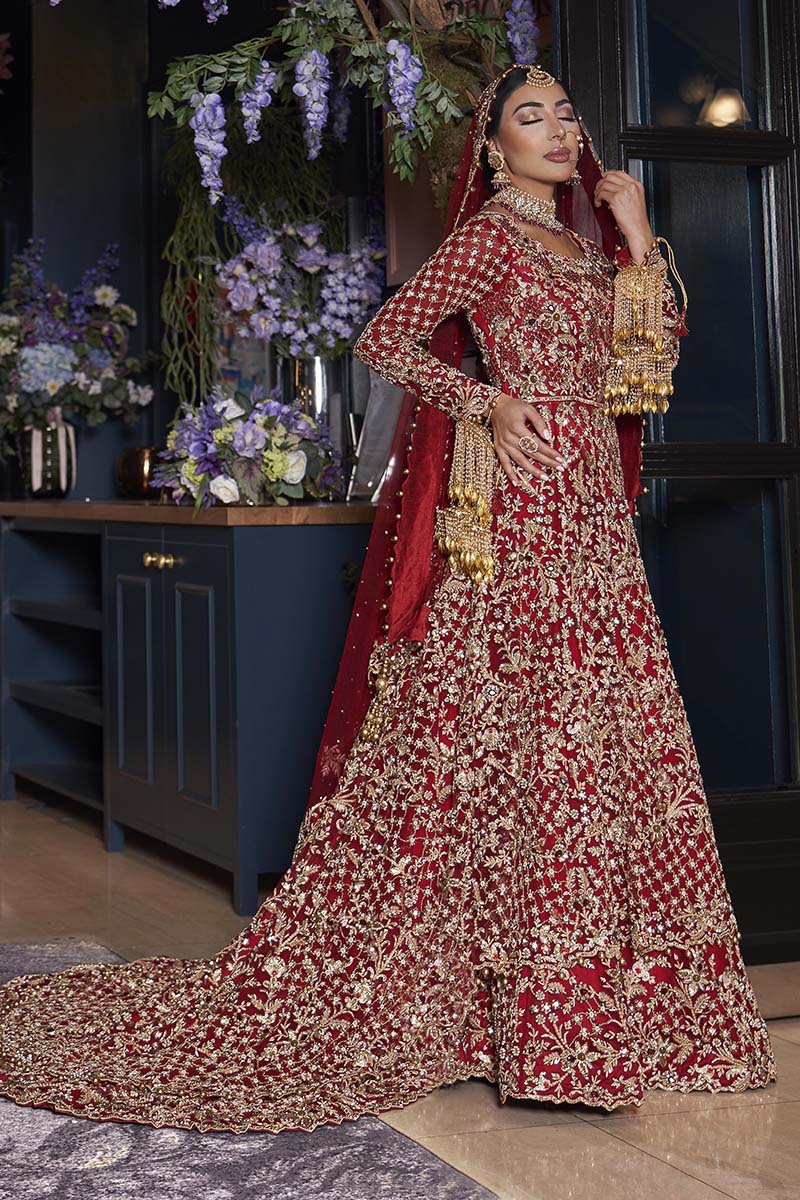 SAI FASHIONS @ XARI
Regenerating Romford
The Aklu Plaza building is adjacent to the popular Liberty Shopping Centre where you'll find household names such as Marks & Spencer, Next and Primark, so you'll be able to do your regular shopping then come across to Xari for your Asian fashion fix.
Plus there are 800 car parking spaces on site, so you'll never worry about the traffic jams of Southall Broadway and Green Street.
Supporting the local community and attracting new shoppers to the area is all part of Aklu's plans to revive Romford. He explains: "The five-storey Debenhams building had been unused since the chain went into administration in 2019, leaving a gap in the heart of the high street. By regenerating it into a premium Asian food and fashion shopping destination we're bringing a new retail offering unlike anything else, that will now set Romford apart from other shopping districts in the UK. I am thrilled that the Aklu Group is the driving force behind this new chapter for Romford."
Providing, convenience, choice, space and exceptional service, Aklu Plaza takes the stress out of shopping; once you've experienced it, the idea of going elsewhere will lose its appeal.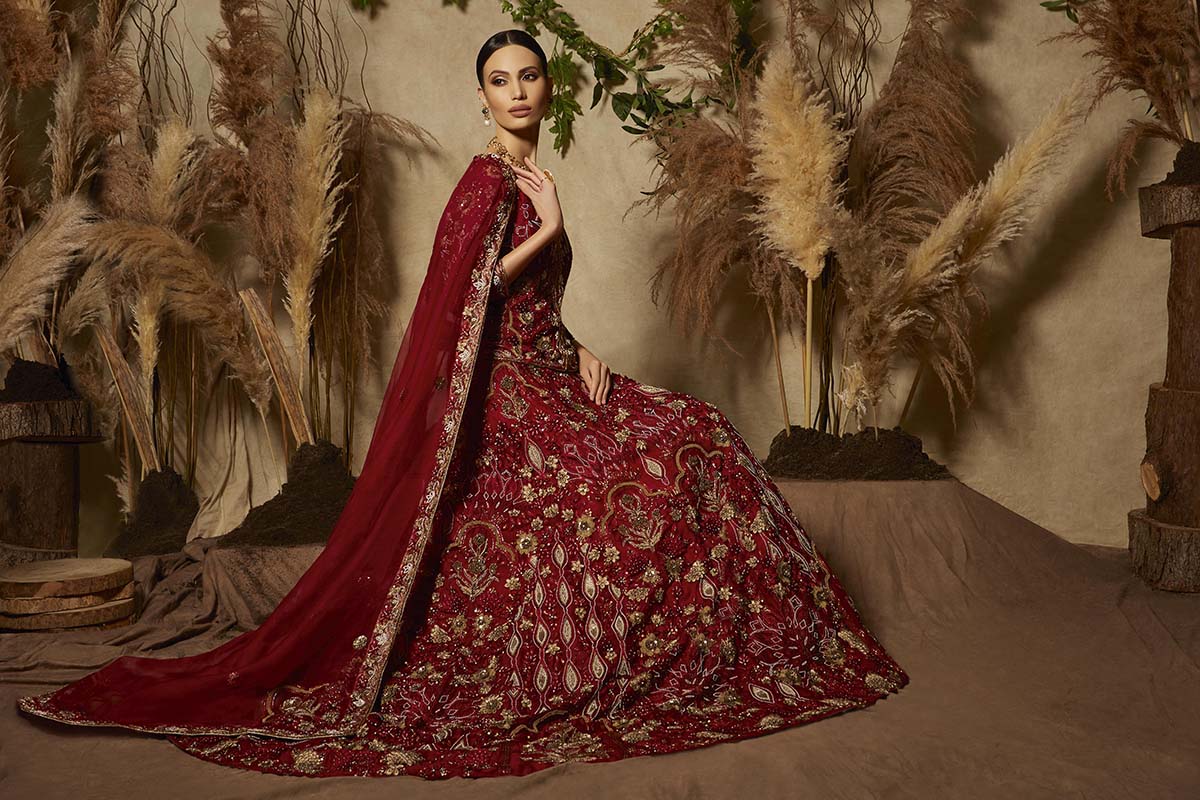 SEASONS @ XARI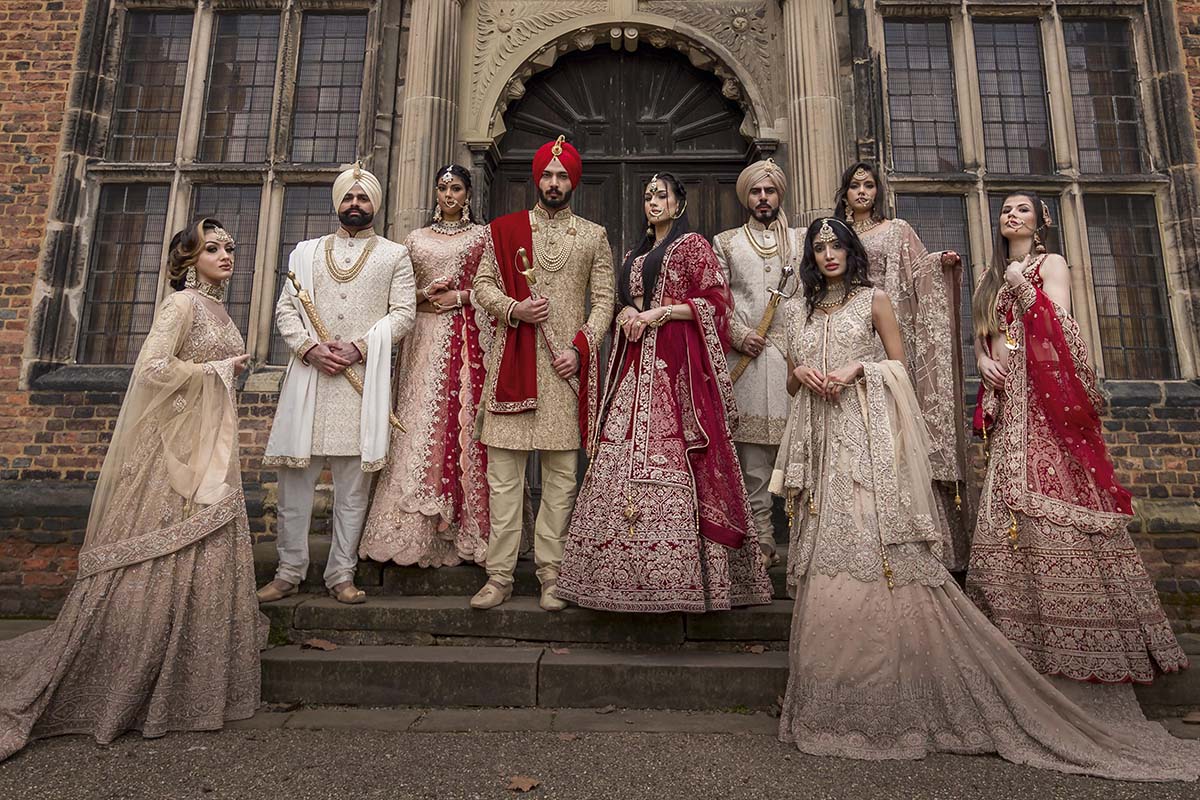 DIYA'S @ XARI
The ultimate bridal destination:
Xari Bridal Lounge
Xari offers a Personal Fashion Styling service for brides – something that you'd only find at premium department stores such as Harrods or Harvey Nichols.
The team of professional consultants are available by appointment, so you can try on outfits from multiple designer brands without having to make individual appointments at each store. Welcome to a whole new shopping experience…
Meet the brands… you know them already!
For the ultimate five-star bridal shopping experience, make an appointment with one of Xari's Fashion Consultants. With years of experience in styling and advising brides and grooms, the team can advise on the different types of garments and accessories you'll need to create a designer bridal trousseau.
To date, UK brides have travelled across the country to have their bridal consultations, going between popular destinations like Southall, Green Street, Birmingham and Manchester which is tiring and time-consuming. But this is no longer the case. Aklu enthuses: "The biggest names in UK bridal fashion are opening concessions within Xari, including Monga's, Seasons, Mona Vora, Diya's, Nazia Nasir, Sache and Sai Fashions. We're also looking forward to Daminis joining the family. So if you can't get to their main stores, you can still shop directly from them, in a much easier way."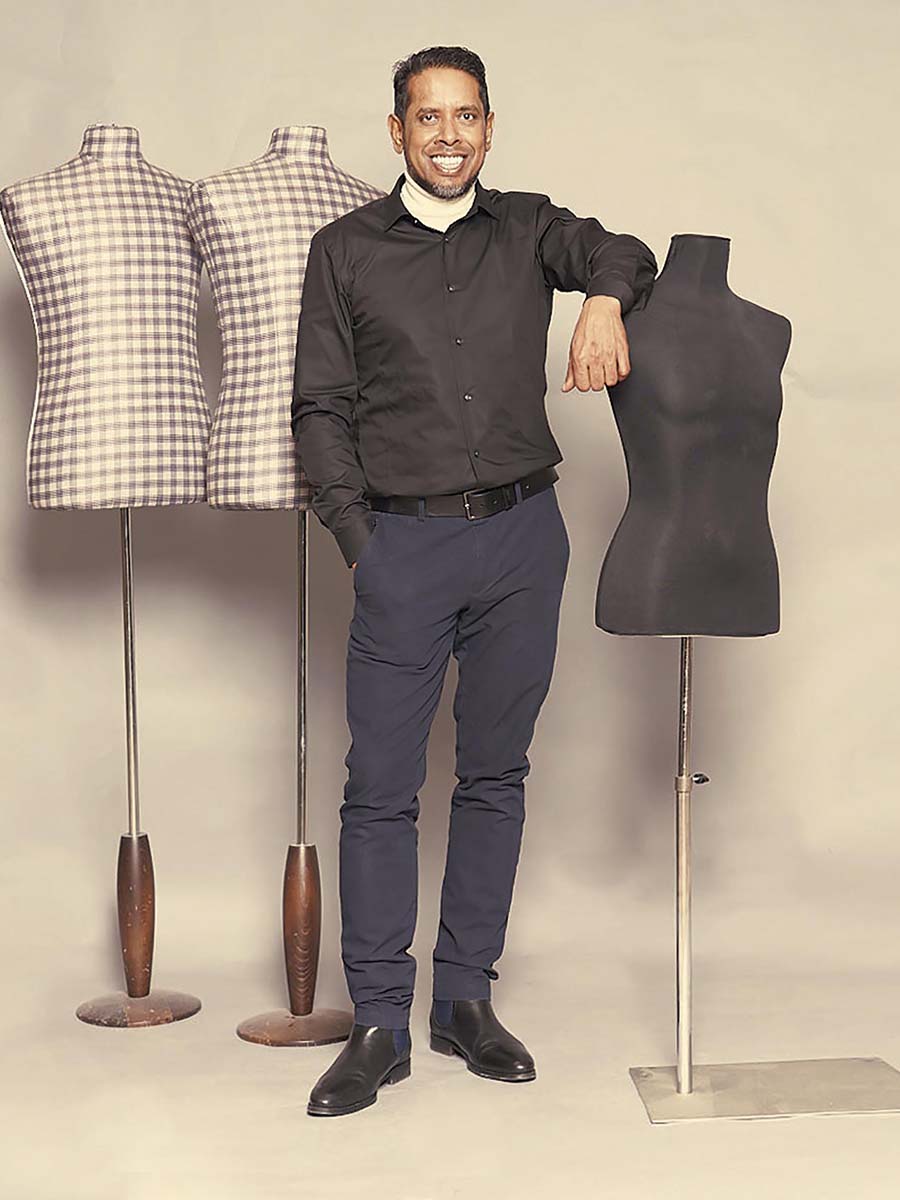 The BRAINS BEHIND XARI
A pioneer in the retail industry, Aklu Miah is using his 30 years of entrepreneurial experience to launch Europe's largest Asian department store. We find out more about the man with a plan…
You may not know his name, but you've probably shopped at one of his many stores throughout the UK. Bangladeshi entrepreneur Aklu Miah was born to do business and has been a driving force in the retail industry for over 30 years, revolutionalising ethnic food shopping. This year sees Aklu expanding his empire by opening Xari at Aklu Plaza in Romford, Essex, which he describes as "The Asian Selfridges'. While some business owners are feeling the pinch of the pandemic, Aklu has continued to invest in his empire by introducing fashion to his portfolio, fuelled by the same instinct that led him from a tiny grocery shop in east London to become a multi-millionaire – and of the most success Asian entrepreneurs in the UK.
Innovation and Instinct
The most successful entrepreneurs go with their instinct and won't let anyone stop their vision; a belief that was central to Aklu's ambitions. He reveals: "Many years ago I had the idea to open a fish shop in Watney Market, East London. At the time everyone thought I was crazy. My family and friends said no one would buy just fish. In 2004 I followed my gut instinct and I opened Mas Bazar."
He put out the bait and the customers came reeling in: "On the first day of opening we were busy and we kept being busy." Aklu expanded by opening other speciality stores and shoppers flocked from all over the UK. Further retail outlets followed, including his flagship Food Bazar, in Beckton, East London.
Driving expansion and conquering covid
While building his consumer empire, Aklu moved into wholesale, with two major brands; Quality Bites selling frozen finger food and Quality Seafood, both of which were welcomed by the industry. Aklu explains: "I single-handedly brought down the price of fish in the UK. There was now so much choice and variety that it became more affordable."
Customers have always inspired Aklu. He confesses: "My biggest motivation is giving the community the shopping experience they deserve."
A pillar of success
For over 30 years Aklu has been a pioneer and leader in the UK grocery industry
1987 Began work at the family shop in East London
1996 Started planning his vision to open Fish Bazar
2004 Opened Fish Bazar (Mas Bazar) in Shadwell
2008 Opened Noya Bazar selling fish and meat
2009 Opened Kacha Bazar selling fruit and vegetables
2009 Opened Bargain Bazar – dry foods like rice and oil
2010 Launched Quality Bites a wholesaler of frozen finger food and opened a Birmingham branch of Mas Bazar
2011 Opened Meat Bazar, Shadwell, East London
2014 Opened Quality Seafood, a frozen food wholesalers
2016 Opened Meat Bazar, Poplar, East London
2017 Opened the flagship branch of Food Bazar in Beckton
2019 Expanded in Beckton with Kacha Bazar Extra, opening Almedina Islamic shop and a Meat Bazar in Whitechapel
2021 Purchased Debenhams Romford, converted it into Aklu Plaza and opened the ground floor HOME Superstore
2022 Xari Dept. Store to open in March at Aklu Plaza
Xari Department Store opens in March 2022. For more info, visit www.xari.fashion