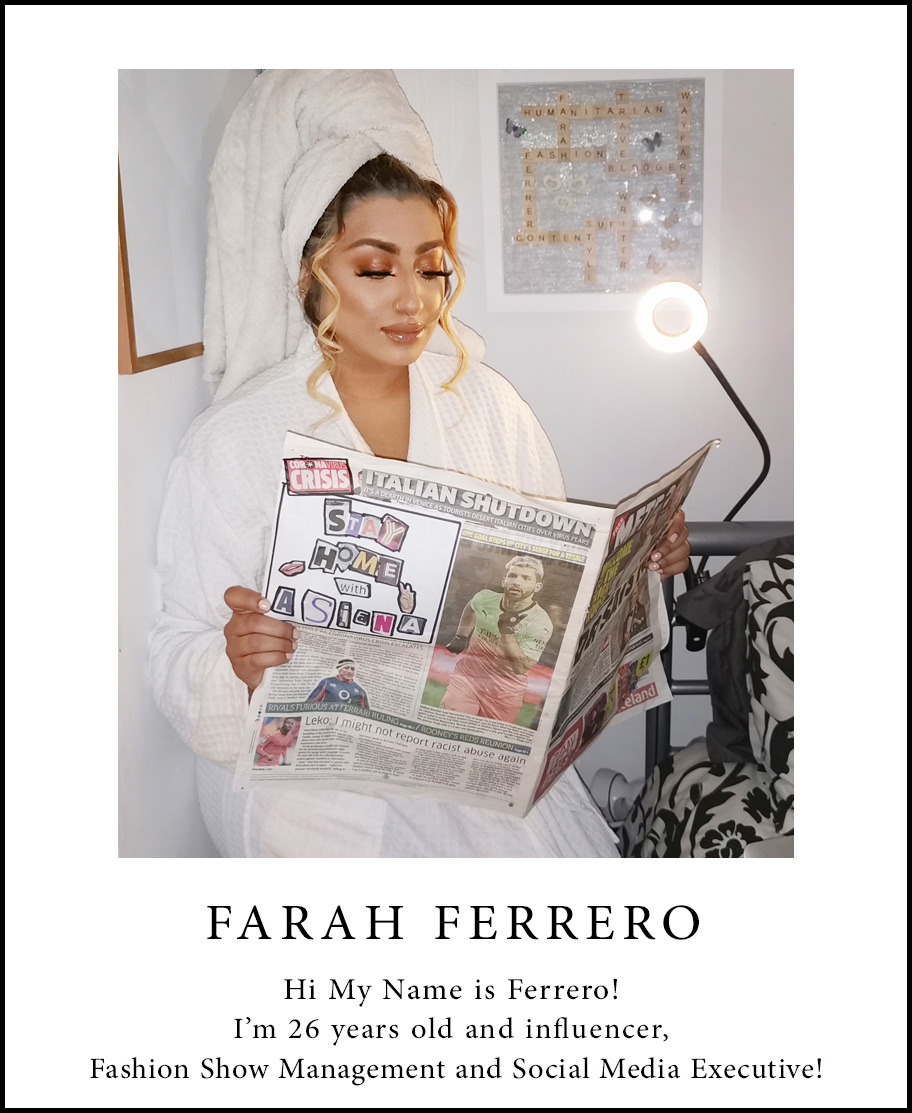 Age: 26
Occupation: Influencer / Fashion Show Management and Social Media Executive
Two hobbies: Going for runs in Scenic areas and Painting
What's the inspiration behind your photo?
The inspiration behind my photo is that I wanted to show how being at home isn't all doom and gloom.
Let's make the best of what it is and work on ourselves. I've been focusing on skincare, meditation, feeling good, focusing on me and creating content.
This is your time to shine. Become a better version of yourself.
Name something you're doing during the lockdown that you wouldn't usually do?
Something that I am doing during the lockdown is Not shopping. I am a shopaholic and I've put the breaks on since the lockdown because it's pointless to buy new clothes to sit in the house with, although I could if I wanted to!
Random Questions Round:
If you could only eat one food for the rest of your life, what would it be?
If I could only eat one food for the rest of my life it would be Lasagne for sure. It is my fave.
Arranged marriage or endure the lockdown with your ex? And why?
If I had to choose between an arranged marriage or endure the lockdown my ex I would choose the arranged marriage any day. I have no more patience left to deal with douchebags, especially with no place to run!
Name a dealbreaker in a relationship?
A dealbreaker within a relationship for me would be…Vanity. Guys who are self-obsessed, pretty boys and mummy's boys. Time to grow up Tariq.