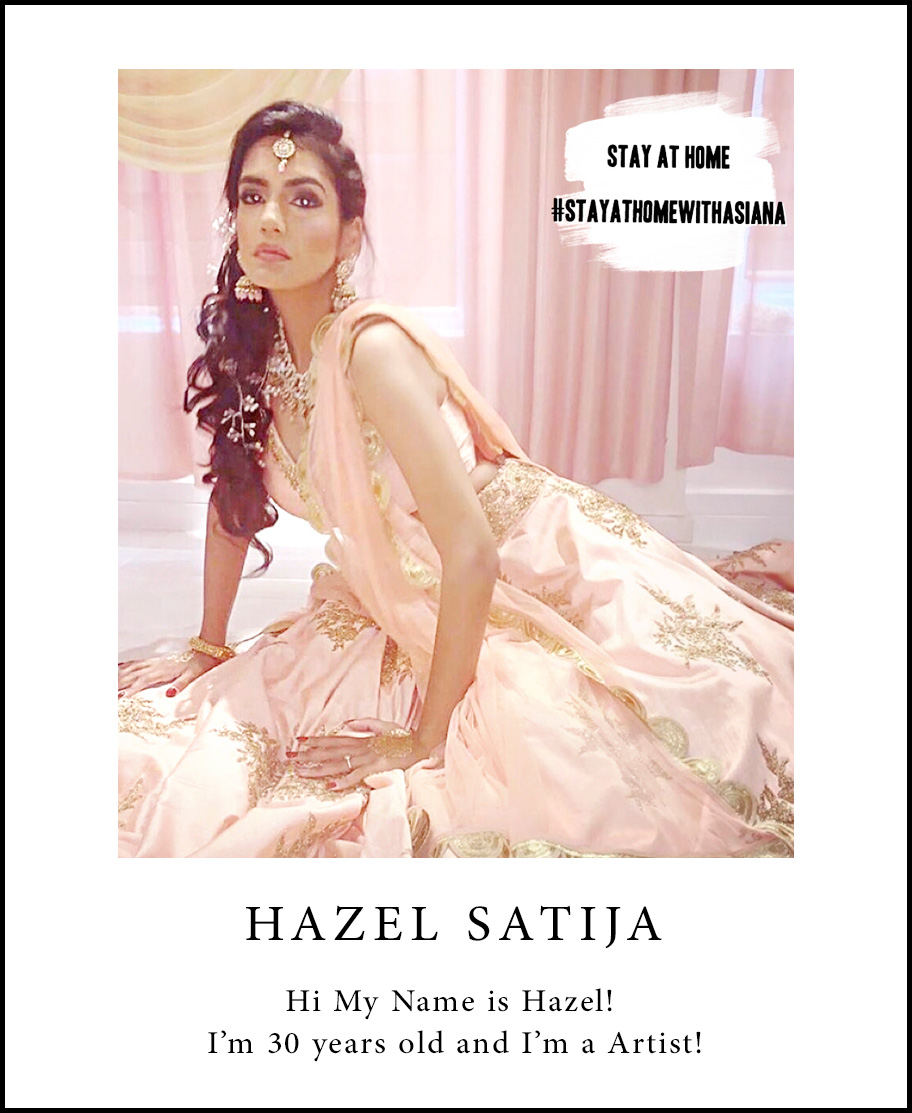 Age: 30
Occupation: Artist
Two hobbies: Writing and Dancing
What's the inspiration behind your photo?
The inspiration behind my photo is an Indian Disney princess!
Name something you're doing during the lockdown that you wouldn't usually do?
Something that I am doing during the lockdown is writing a book on Mental Health Awareness. This is an important and too often stigmatised subject which I feel deserves a lot of attention. My intention is to educate people, give my first hand experiences and help those suffering to feel unashamed and less alone.
Random Questions Round:
If you could only eat one food for the rest of your life, what would it be?
If I could only eat one food for the rest of my life it would be the Hummingbird Bakery Vegan Vanilla Rainbow Cake, that was my recent birthday cake and I am in love!
If you were famous, what would your talent be?
If I were famous, my talent would be…I'm too entrepreneurial to pick one! So I would love to be a famous artist, with my own homeware line, a mental health ambassador and also a model because I love to dress up!
Name a dealbreaker in a relationship?
A dealbreaker within a relationship for me would be lack of passion. I want someone who is passionate about what they do, passionate about life and living it to the fullest and passionate about our relationship and me!