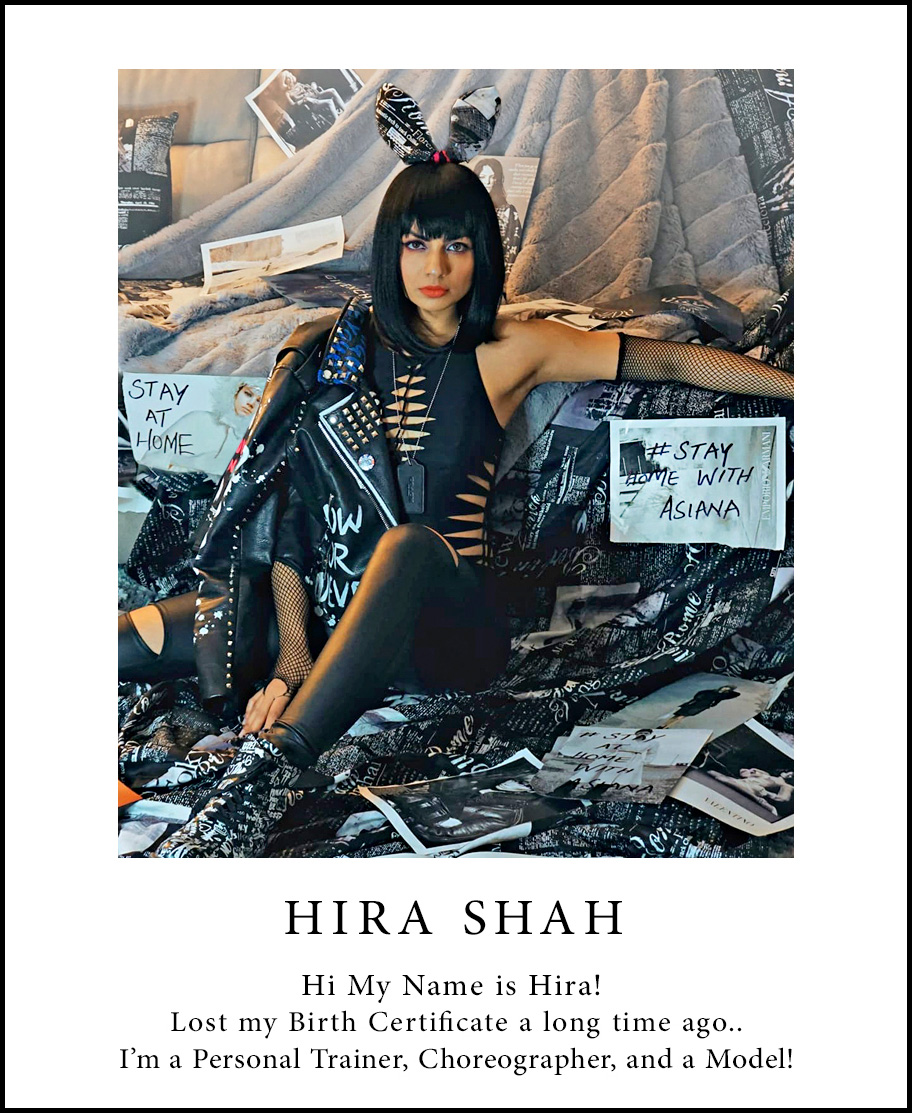 Age: Lost my birth certificate a long time ago…
Occupation: Personal Trainer, Choreographer & Model
Two hobbies: Working out and watching The Crown on Netflix
What's the inspiration behind your photo?
The inspiration behind my photo is my love for Art & Fashion, expressed through creative development, by allowing my 'creative self' to find peace in isolation through experimentation.
Name something you're doing during the lockdown that you wouldn't usually do?
Something that I am doing during the lockdown is creating Workout sessions online and sharing my knowledge with people worldwide.
Random Questions Round:
Tell us about one of your kitchen fails?
A kitchen fail for me would be the time when I was trying to make Tadka Daal (Lentils) in my kitchen and the frying pan caught on fire with some of my hair too!
If you could only eat one food for the rest of your life, what would it be?
If I could only eat one food for the rest of my life it would be the Salmon greens and grains salad from Tossed.
In one word, sum up the internet?
One word, to sum up, the internet – Knowledge. The reason for this is that the internet is a great place to gain knowledge and awareness, but a waste of time if one has no productivity in the day because of it.