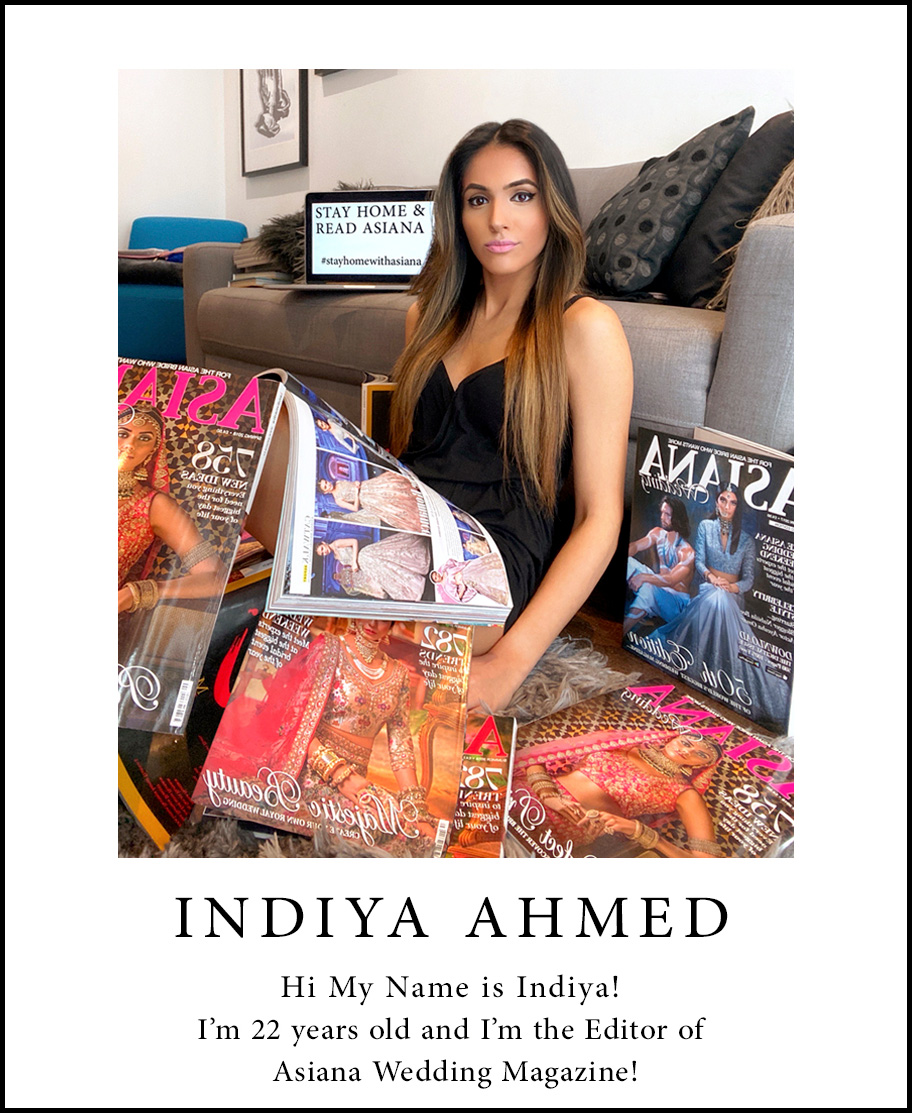 Age: 22
Occupation: Editor of Asiana Wedding Magazine
Two hobbies: Shopping & Gym
What's the inspiration behind your photo?
The inspiration behind my photo…As the editor of Asiana Magazine and starting the #stayhomewithasiana blog I felt it only fit best to create a photo surrounded by multiple issues of the magazine including reading one! What better way to represent our brand!
Being home has made me unable to work on producing another print edition of Asiana, so what's better than to create an online special blog edition encouraging the public to Stay at Home, using content created by themselves of their own home photoshoots!
Name something you're doing during the lockdown that you wouldn't usually do?
Something that I am doing during the lockdown is binge watching Netflix! I usually never have the time!
Random Questions Round:
Tell us about one of your kitchen fails?
A kitchen fail for me? I'd have to first be active in the kitchen in order to fail…
How much would you pay a hacker if they threatened to reveal your browser history to your friends and family?
If a hacker threatened to reveal my browser history I wouldn't need to pay them anything. My sister would make a perfectly good hacker herself! She'd be capable of finding anything she wants anyway…!
Name a dealbreaker in a relationship?
A dealbreaker within a relationship for me would definitely be dishonesty with anything, especially loyalty. Once that trust is broken it's ridiculously hard to rebuild. It's so hard to go back to how it was, you find yourself changing, the relationship can become draining. After all, who wants to sleep with one eye open at night?