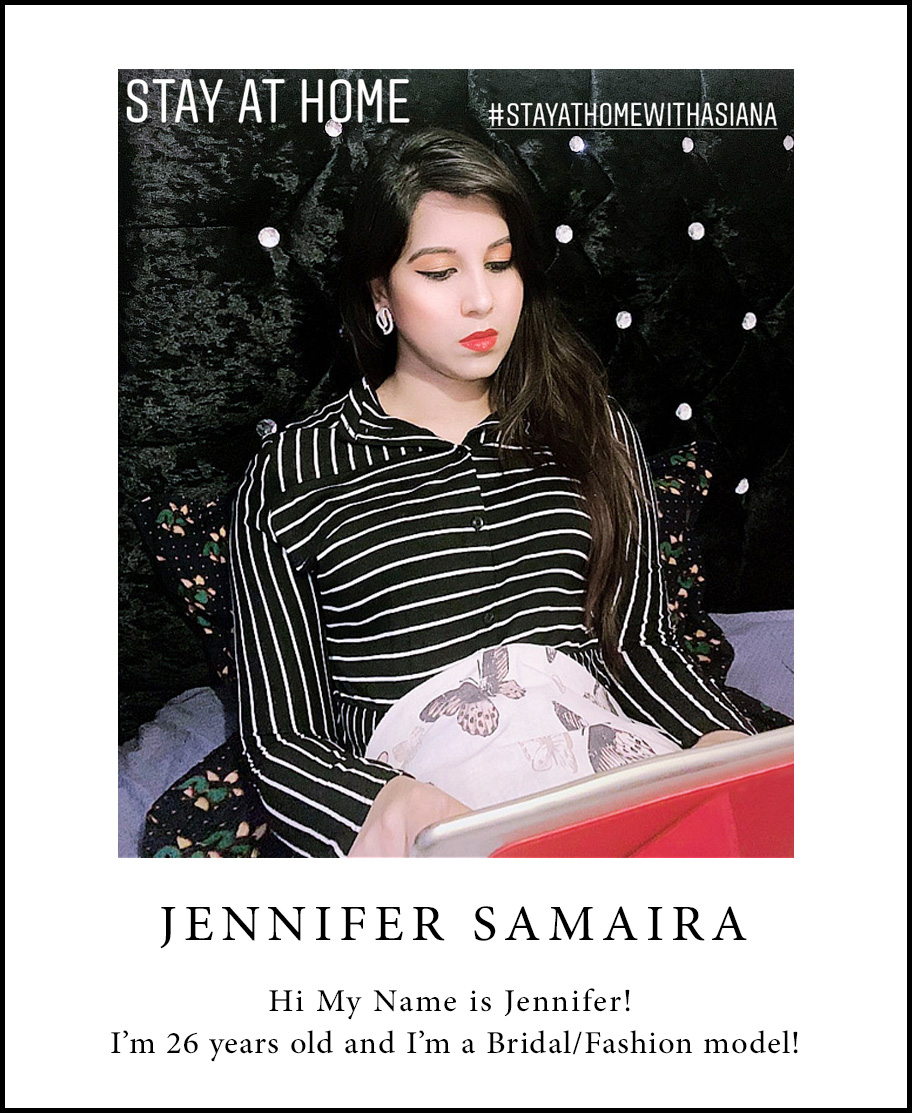 Age: 26
Occupation: Model
Two hobbies: Acting and Singing
What's the inspiration behind your photo?
The inspiration behind my photo is everybody's wish, to stay at home , be relaxed , have more time to sleep and staying cozy in their bed!
Name something you're doing during the lockdown that you wouldn't usually do?
Something that I am doing during the lockdown is spend time with family, focus on myself and have plenty of time to take a nap (2-3 times a day!) and relax.
Random Questions Round:
Name one thing you've hidden from your parents?
One thing that I have hidden from my parents would be my boyfriend!
If you could only eat one food for the rest of your life, what would it be?
If I could only eat one food for the rest of my life it would be Biryani.
If you were famous, what would your talent be?
If I were famous, my talent would be acting!