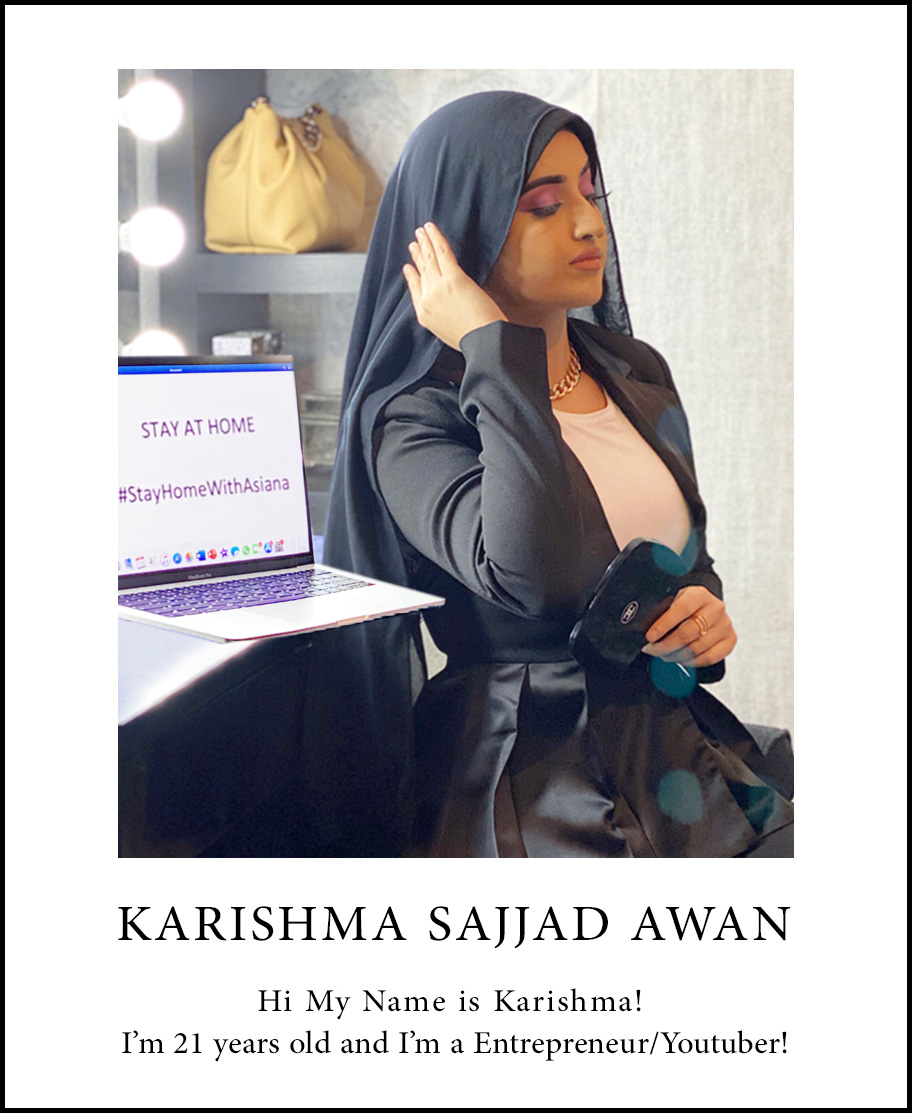 Age: 21
Occupation: Entrepreneur & YouTuber
Two hobbies: Fashion and Makeup
What's the inspiration behind your photo?
The inspiration behind my photo is my vanity and working on my laptop on my business or editing my videos for my channel. Both my favourite things to do!
Name something you're doing during the lockdown that you wouldn't usually do?
Something that I am doing during the lockdown is a lot of Self reflection. To work on myself in areas I would like to better myself in..and a lot of cleaning!
Random Questions Round:
Give us a makeup hack you swear by?
A makeup hack that I swear by would be to use any satin lipstick and pat on translucent powder to make it into a matte lipstick.
If you could only eat one food for the rest of your life, what would it be?
If I could only eat one food for the rest of my life it would be Strawberries! They're healthy and tasty!
If you were famous, what would your talent be?
If I were famous, my talent would be as singer for sure! I absolutely love music!