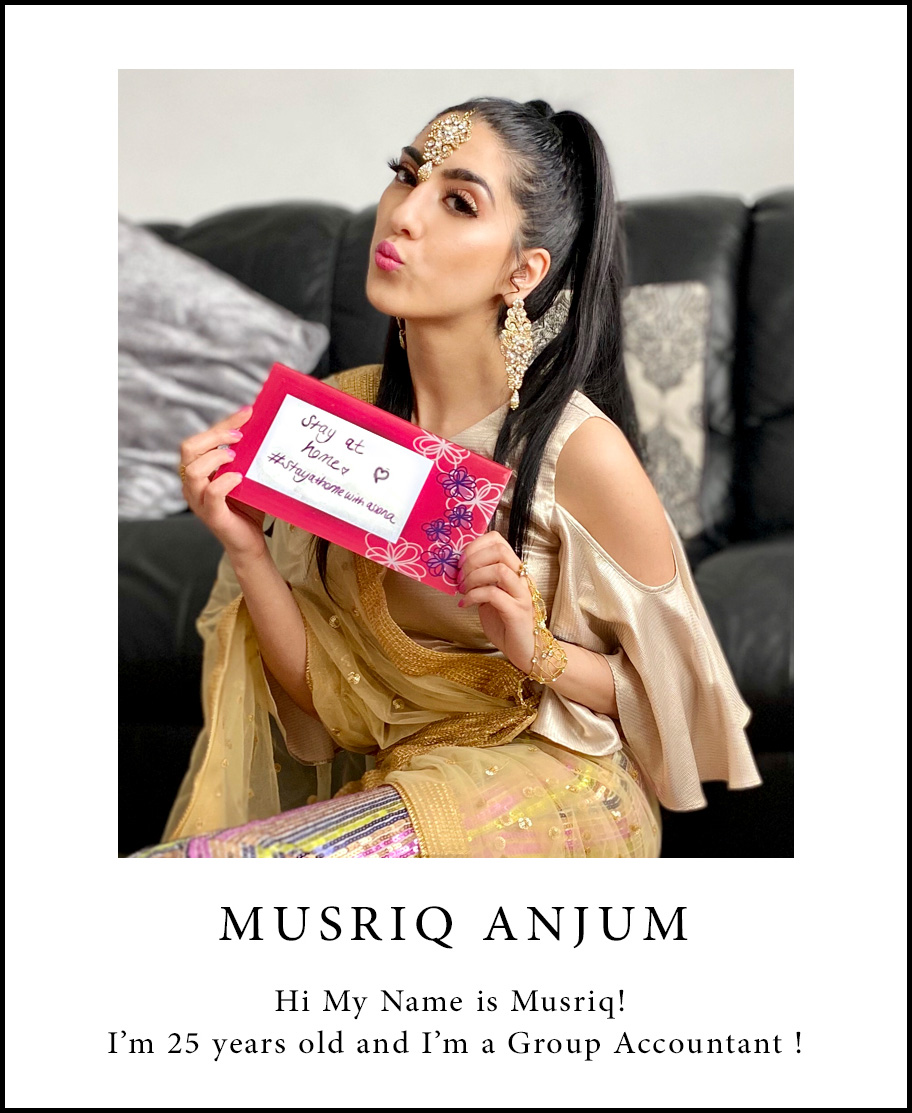 Age: 25
Occupation: Group Accountant
Two hobbies: Travelling and Sewing
What's the inspiration behind your photo?
The inspiration behind my photo is Fashion. I wanted to combine both East and Western cultures to create a unique look. I opted for sequined flares to represent the 70's with delicate Indian accessories. Having worked from home all week, it is important to have me time and balance the home / work hours as continuing to work is easily done during busy periods.
Name something you're doing during the lockdown that you wouldn't usually do?
Something that I am doing during the lockdown is spend a lot more time at home with my family. I work and live away from home so I love the fact that I get to have this time with them.
Random Questions Round:
Give us a makeup hack you swear by?
A makeup hack that I swear by would be that I wear matte lipstick on a daily basis and use an overnight lip mask,.It is a great way to replenish your lips, keeping them nourished and enables you to wear lipstick daily without having the issue of dry lips. Also, If you want your lipstick to last all day, prime your lips, use a lip balm to moisturise and a lip liner that is one shade darker to give the appearance of full lips before any lipstick application.
If you could only eat one food for the rest of your life, what would it be?
If I could only eat one food for the rest of my life it would be roasted vegetables. I love them when they are crispy and fresh out of the oven. They can be seasoned with all sorts of herbs and spices so you can mix up the flavours each time.
In one word, sum up the internet?
One word, to sum up, the internet – Powerful