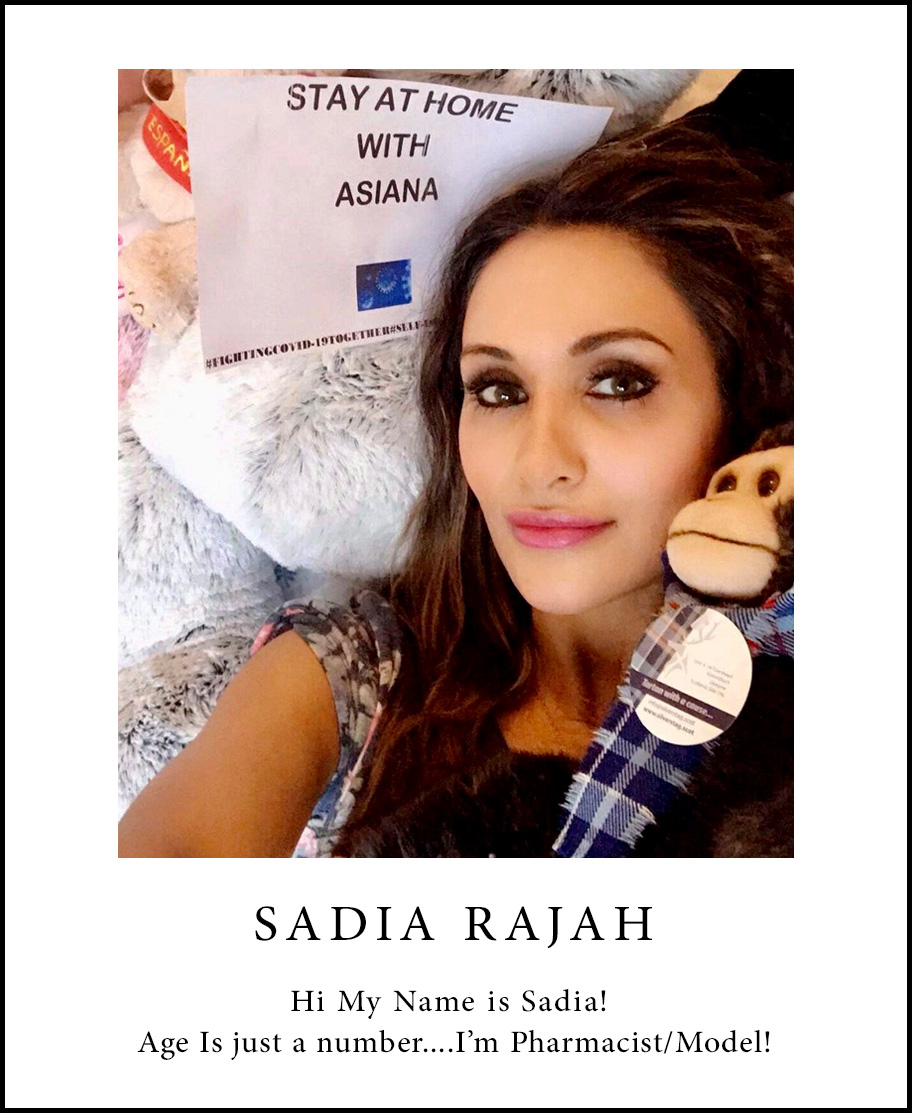 Age: Age is just a number…
Occupation: Pharmacist
Two hobbies: Socialising and Collecting fifty pence coins
What's the inspiration behind your photo?
The inspiration behind my photo is to be creating a fun image to portray relaxation and promote mental & physical well-being during this challenging time. Participating in this awareness-raising campaign also inspired my inner child!
Name something you're doing during the lockdown that you wouldn't usually do?
Some things that I am doing during the lockdown…Where do I start? I'm not spending money, I'm not getting my hair and nails done, but I am finally having the time to call/message and FaceTime everyone back. I'm also watching endless COVID-19 updates and still not feeling better about the world…
Random Questions Round:
Name one thing you've hidden from your parents?
One thing that I have hidden from my parents would be pretending to eat Chappati as a child when all I was really doing was throwing pieces under the table…
If you had to enforce a rule for 24 hours what would it be?
If I had to enforce a rule for 24 hours it would have to be to remove technology! It would be interesting to see how people would cope without their phones! Perhaps some family bonding and charades, maybe some divorces or even murder…
Name a dealbreaker in a relationship?
A dealbreaker within a relationship for me would be poor hygiene!