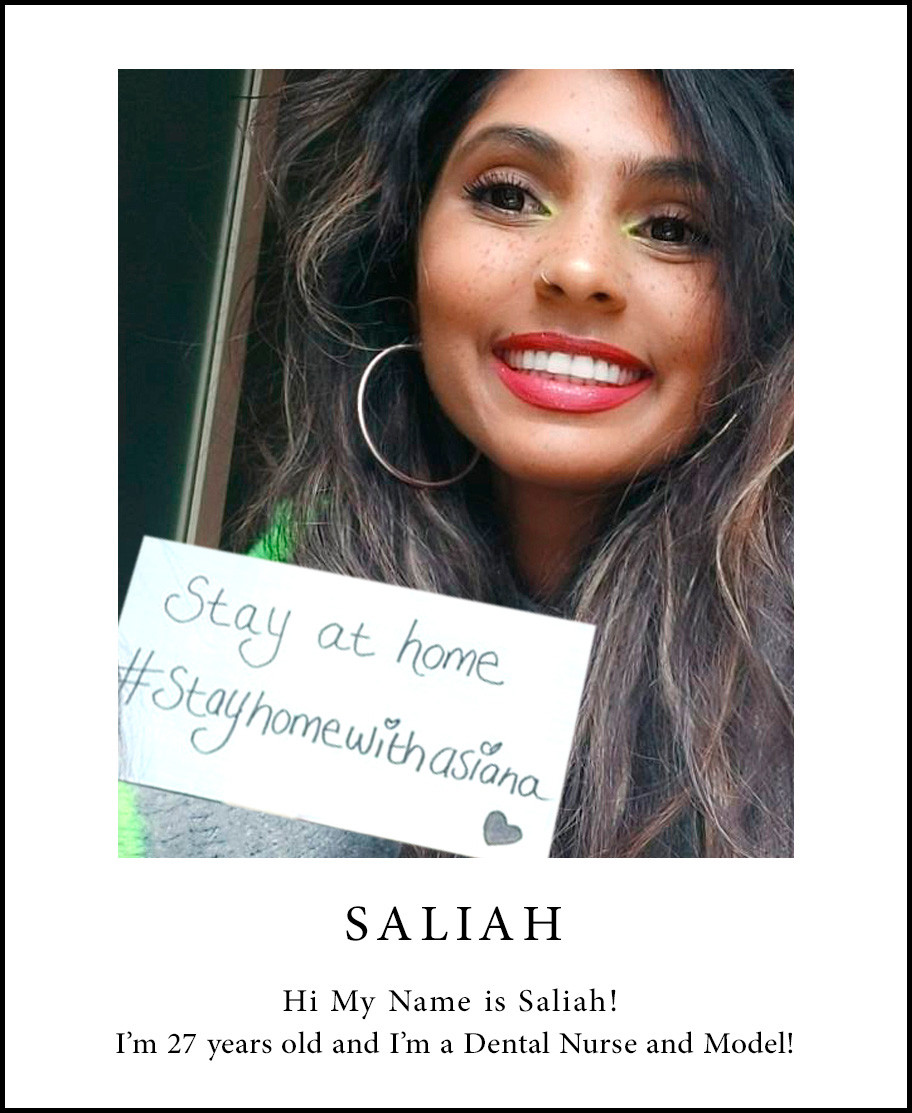 Age: 27
Occupation: Dental Nurse and Model
Two hobbies: Beauty (Nails & Lashes) and Drawing
What's the inspiration behind your photo?
The inspiration behind my photo is to highlight how important it is to stay at home in this difficult time. I wore bright colors and matched my eyes and even put some glitter on my lips, to show how you can shine and be bright even though you are stuck inside! I think it's important to show your positive attitude through your social media as there are people out there who are struggling. Give them something to laugh or smile about.
Name something you're doing during the lockdown that you wouldn't usually do?
Something that I am doing during the lockdown is being a proper mum!
I work 3 jobs and so I find it difficult to get proper time with my 2-year-old. We've been catching up with loads of things over the past few weeks and I can tell how happy he is that I'm sticking around all day. I've also found out he is the spit me personality-wise, so we've been having a proper laugh!
Random Questions Round:
Give us a makeup hack you swear by?
A makeup hack that I swear by for perfect full-looking lips would be a dark liner, any coloured lipstick and a nude matte liquid lipstick on top and boom! You have naturally full lips without over-lining.
If you were famous, what would your talent be?
If I were famous, my talent would be Accents or Impressions. 
Name a dealbreaker in a relationship?
A dealbreaker within a relationship for me would be if they can't cook or clean! Relationships are 50/50 in every manner.