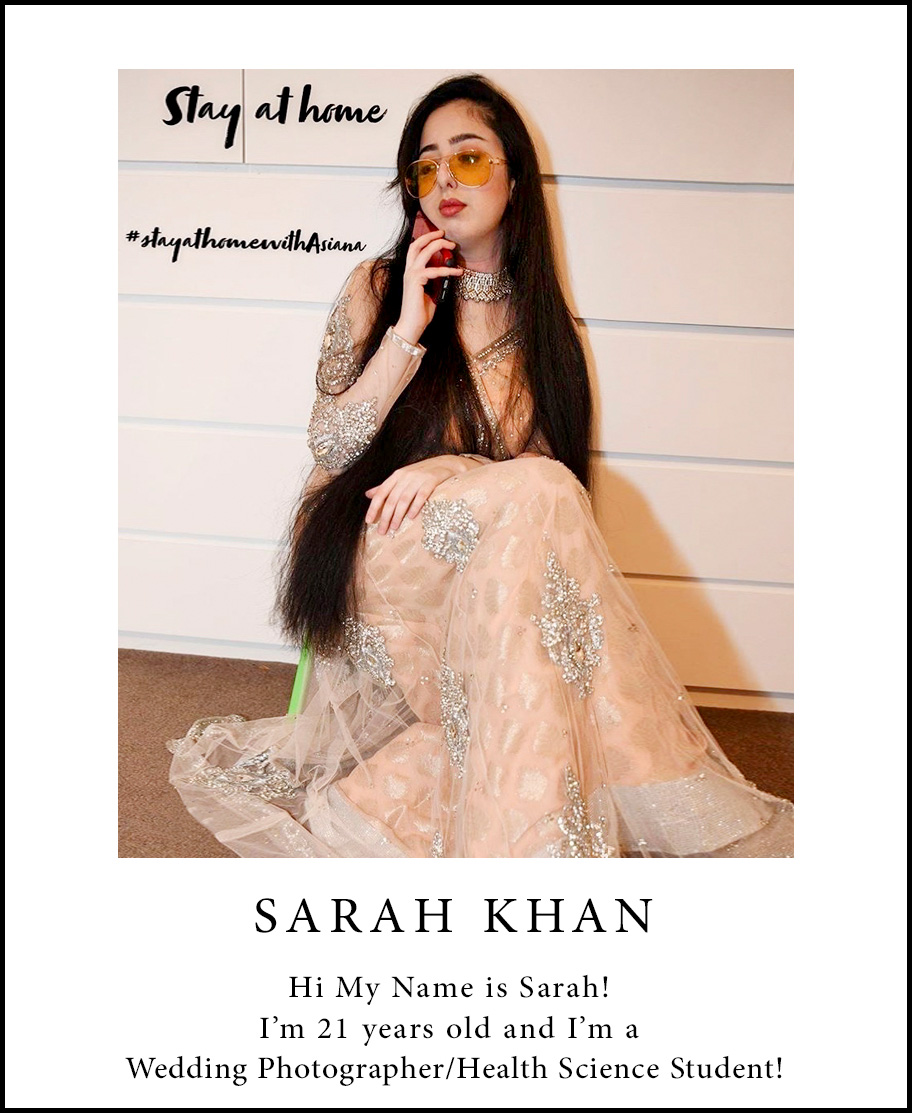 Age: 21
Occupation: Wedding Photographer and Student
Two hobbies: Drawing fashion illustrations and video-making
What's the inspiration behind your photo?
The inspiration behind my photo are old Bollywood movies like Pakeeza and Maughal e Azam. Also, I love wearing sunglasses that are inspired from the 90s so I kind of just bought the two together.
Name something you're doing during the lockdown that you wouldn't usually do?
Something that I am doing during the lockdown is learning how to make different desserts.
Random Questions Round:
Give us a makeup hack you swear by?
A makeup hack that I swear by is to use eyelid tape to get the perfect winged eyeliner.
If you could only eat one food for the rest of your life, what would it be?
If I could only eat one food for the rest of my life it would be Chicken Biryani.
In one word, sum up the internet?
One word, to sum up, the internet – Chaotic