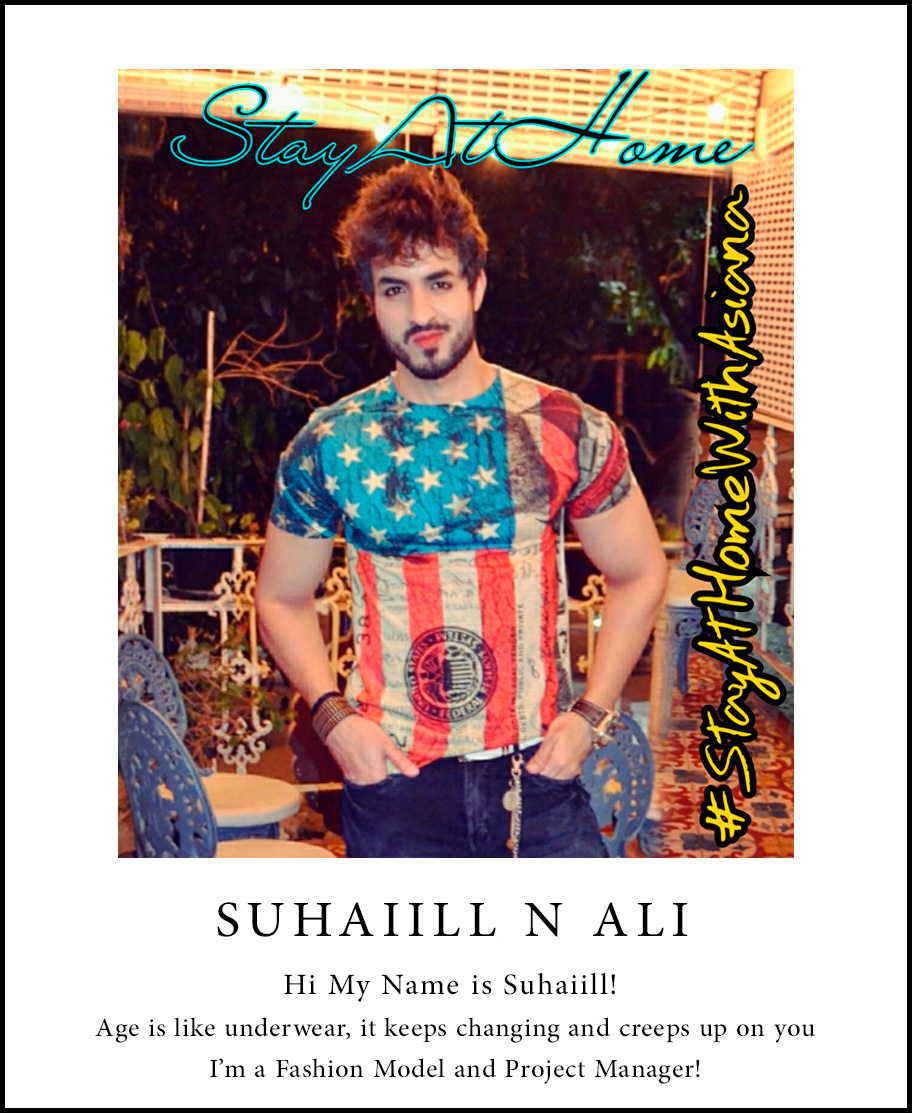 Age: Age is like underwear, it keeps changing and creeps up on you!
Occupation: Fashion Model and Project Manager
Two hobbies: Cooking and Motivational speaker
What's the inspiration behind your photo?
The inspiration behind my photo is that life can be as colourful as we want to make it and this cannot be more true than in testing times like these. Regardless of how things are, get up and get ready!.
Being stylish isn't just about the appearance, it is also a state of mind and anything that can keep us positive at this time is totally worth the effort.
Name something you're doing during the lockdown that you wouldn't usually do?
Something that I am doing during the lockdown is introspection. Given the kind of busy lives that we live in, this is something that one does not get time to do. I am doing a lot of it during this lockdown. Also, I am writing quite a bit, something that I had not been doing for a while now.
Random Questions Round:
Give us a makeup hack you swear by?
A makeup hack that I swear by…When it comes to make-up, I swear by the mantra, 'less is more'. I have learned this from all my make-up artists while modelling. Also, I believe wearing a moisturiser and sunscreen is extremely essential for everyone every single day, regardless of age, gender and lifestyle. Choose one that works for your skin and make it a habit.
If you had to enforce a rule for 24 hours what would it be?
If I had to enforce a rule for 24 hours I would enforce that both men and women who aren't already working out must with immediate effect. Enrol at a fitness centre/health club for a minimum duration of six months to begin with.
Many of us take our health for granted and in such a situation, enforcement is the only solution when people do not voluntarily incorporate fitness as a routine in their lives.