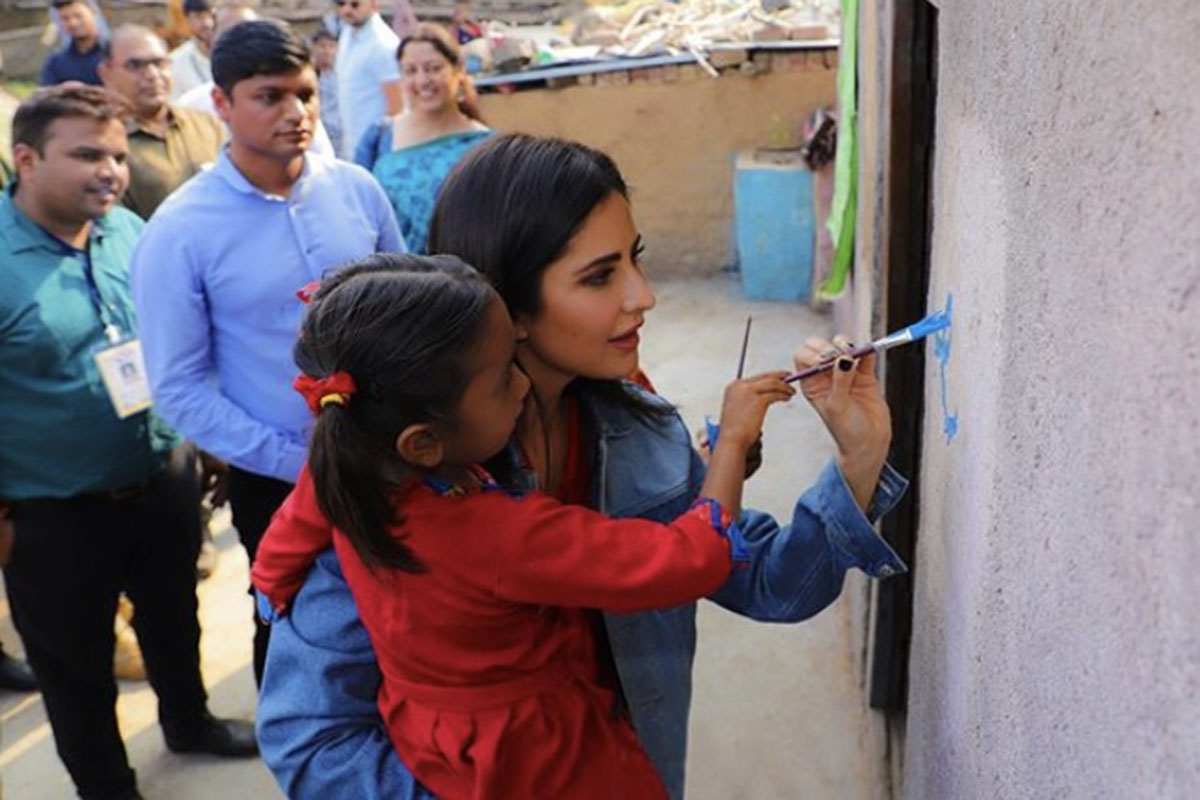 In between filming blockbuster hits and maintaining her busy social media presence, Katrina is using her platform for good
Through her charity programme Kare under her makeup line Kay Beauty the Bollywood babe is using her social media for good through collaborating with foundations to uplift, empower and raise awareness for underprivileged women and helping them to gain a livelihood.
Her most recent project is stepping into the role of an ambassador for 'Educate Girls' were the actress stands for girl's education and gender equality through volunteering and 'aiming to change the mindset of parents towards girls education.' Working alongside the charity's team of 13,000 gender champions the wider goal is to break down boundaries and share the importance of girl's education and equality in both genders.
Taking the stance and visiting parents of girls not in school, Katrina remains a #TeamBalika volunteer for the not-for-profit organisation. Posting on her Instagram the Dhoom 3 actress wrote, 'Say hi to my friend Ayushi! Hers was the first door I knocked on when I became a #TeamBalika volunteer for @educategirlsngo before lockdown. It was a proud moment stepping into their shoes, being aligned to their purpose of sending every girl in their village back to school. #EducateGirls, is working in India's most rural, remote areas to bridge the gender and #literacygap. They have helped enrol 750,000 girls in school and improved learning outcomes for over 1.3 million children till date. #backtoschool #DayoftheGirl #genderequality'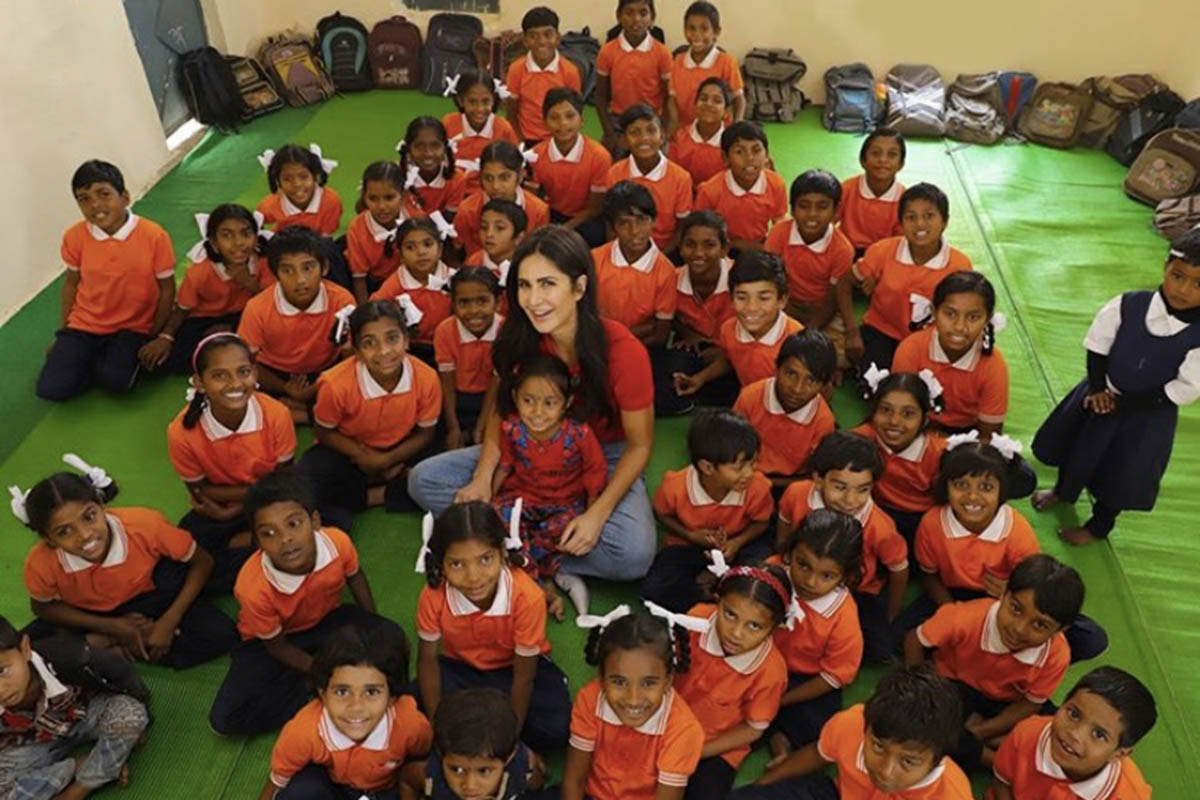 Kat posted a second time with a video of herself in action with the charity enterprises captioned, 'so grateful to @educategirlsngo  for letting me step into the shoes of #TeamBalika volunteers, to work in one such village of Madhya Pradesh. My firsthand experience of bringing girls #BacktoSchool  has been quite exciting.'
As well as this the 'Singh is Kinng' star has extended charity over quarantine including providing aid such as sanitary materials and food to daily-wage earners in Maharashtra's Bhandara district.
When launching her 'Kay Beauty' back in 2019 Katrina claims that the Kare initiatives are the centre of her brand due to the mission of building a better tomorrow for children.
With a goal in mind of educating young girls, supporting women whilst reducing gender patriarchy and stigma we can't wait to see which other initiatives the B-Town babe brings to fruition. Stay tuned with AsianaTV for more on such upcoming charity projects.