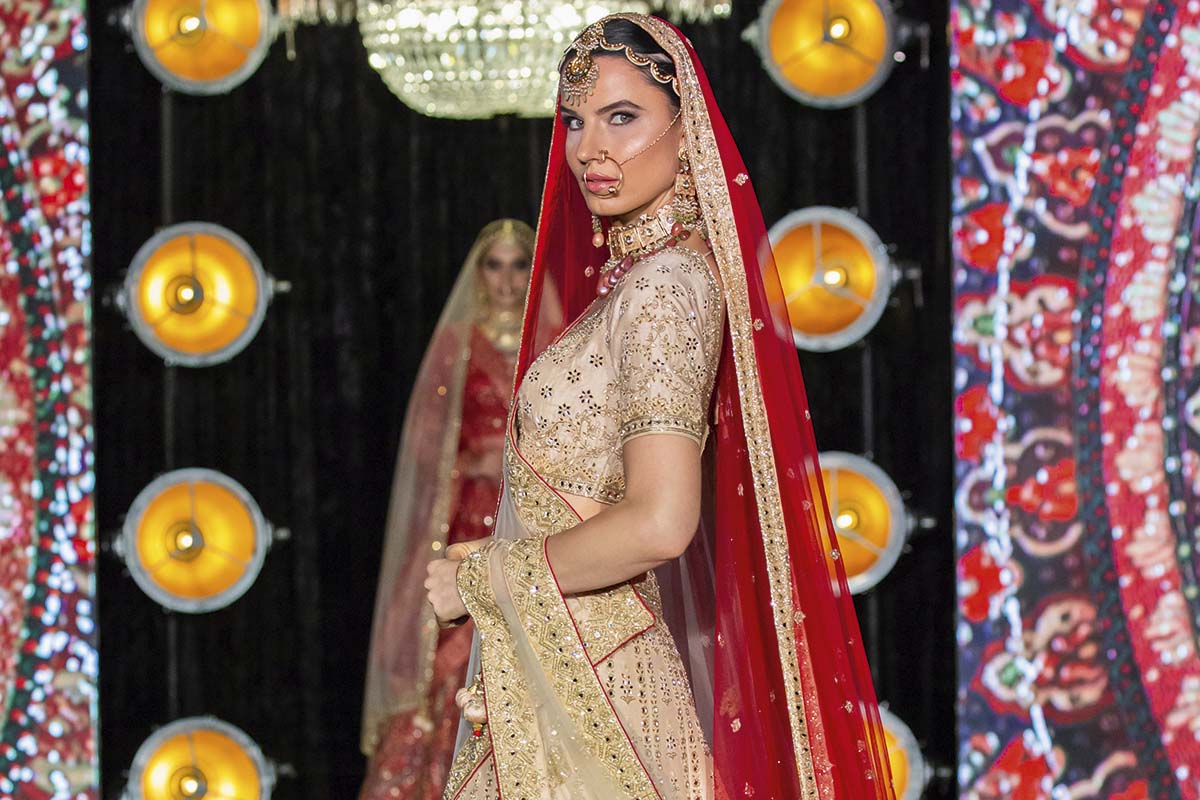 Majestic Romance – Kajal's Couture
Regal ensembles for reigning couples, rooted in tradition
Official Makeup Partner: @officiallubnarafiq
Photography: @pardesiphoto
Utterly captivating, Kajal's treated us to a glittering collection of traditional bridal and groomswear with a pretty spring theme. Each ensemble was embedded with delicate details rich in heritage techniques, while motifs were inspired by the blooms of a wildflower meadow. Leaves, foliage, tiny buds and ornate flowers were seen in the front panels of sherwanis, flowing lengha skirts and embroidered into tops. 
A timeless Mughal influence flowed throughout the collection with architectural shapes and patterns creating surface decoration across luxury fabrics. Together, the outfits look effortlessly regal while their modern soft colour palettes echoed the modern approach Kajal's are synonymous with. 
Show-stopping pieces included a gorgeous gold lengha embedded with gold beading, two-tone flowers and a sumptuous silk sherwani in aquamarine.
Jewellery: Maala London • Swords: Kyles Collection • Turbans: Desi Turbans