Official Launch Party for Tilda Asiana Bridal Show was a vote of confidence for the industry
Warm orange glows and soothing rustic browns capture the spirit of Autumn
If you're looking for some pre-wedding downtime with the girls...
You'll feel immersed in serenity the moment you step inside this luxurious Malaysian day spa
You're guaranteed to find Turkish delight inside the luxury Hotel and not just on the dessert table
Haneet Singh has developed a reputation in India for creating new concepts in fusion attire
Siyah Boudoir Wear is a new sleepwear brand that specialises in sexy, yet modest nightwear
Plot No: 148,149 Frontier Colony, Adarsh Nagar, Rajasthan, India • T: +91-9660504407
161 Ladypool Road, Birmingham, West Midlands B12 8LQ • www.panache.boutique
Snowvia at Mi:Skin Laser Clinic explains the pre-wedding treatments every bride should prioritise
Wedding entertainment doesn't get more elegant than a live soundtrack to your Big Day...
For a timesaving, convenient and simple way to plan your wedding visit Savii Weddings
Whatever vision your heart has for your Big Day, don't be afraid to follow it says celebrity wedding planner Tasneem...
Welcome to a new era of entertainment. For over 30 years Paragon Roadshow have led the way...
When it comes to Authentic Punjabi dining expertise and experience look no further than Signature Banqueting
The secret to a perfect wedding lies in the planning so let the experts at Chakra Events plan yours
The first international restaurant from the UK's leading Indian food pioneers
For the ultimate in decadent dining, treat your friends and family to a meal at Colonel Saab
If you're looking for majestic, luxurious banqueting facilities, this South London icon ticks all the boxes…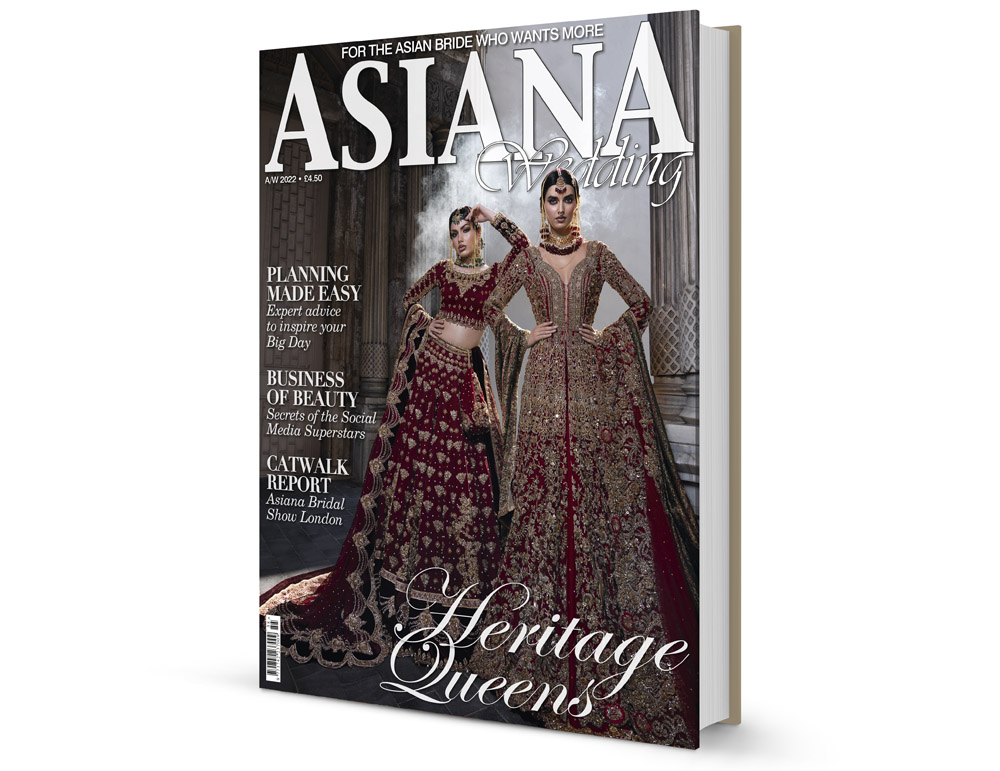 Beautiful. Informative. Inspiring. Asiana Wedding Magazine has helped over 100,000 couples plan their Big Day: and now it's your turn.
Asiana covers seasonal beauty and fashion trends alongside wedding planning essentials such as venues, catering, décor, real brides and celebrity interviews.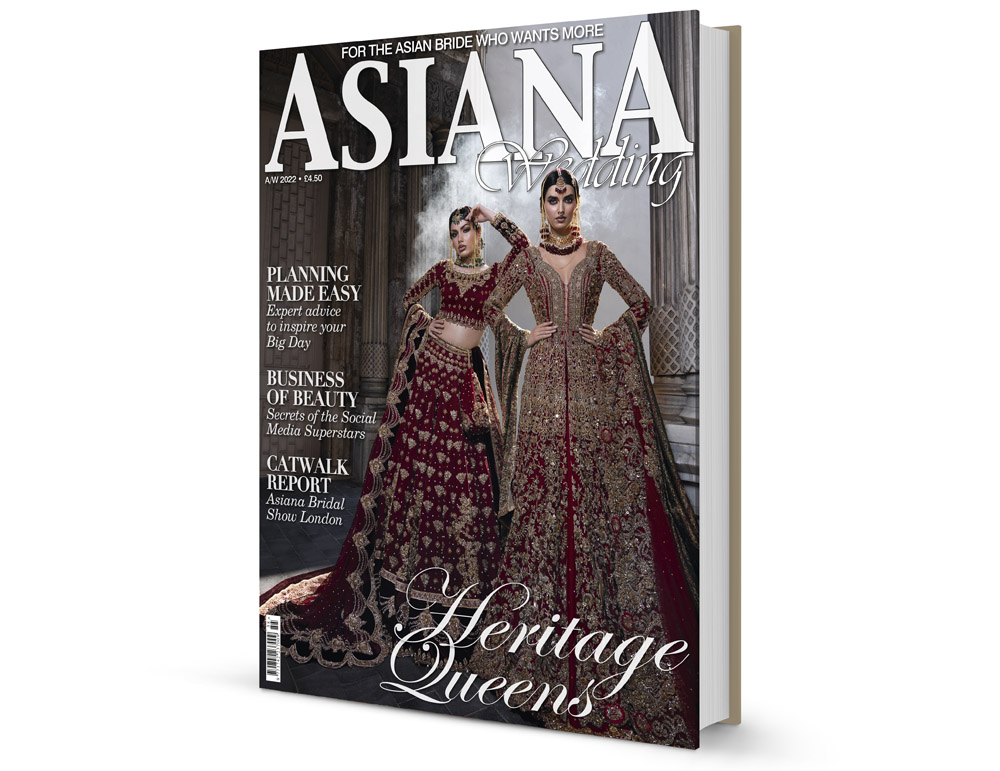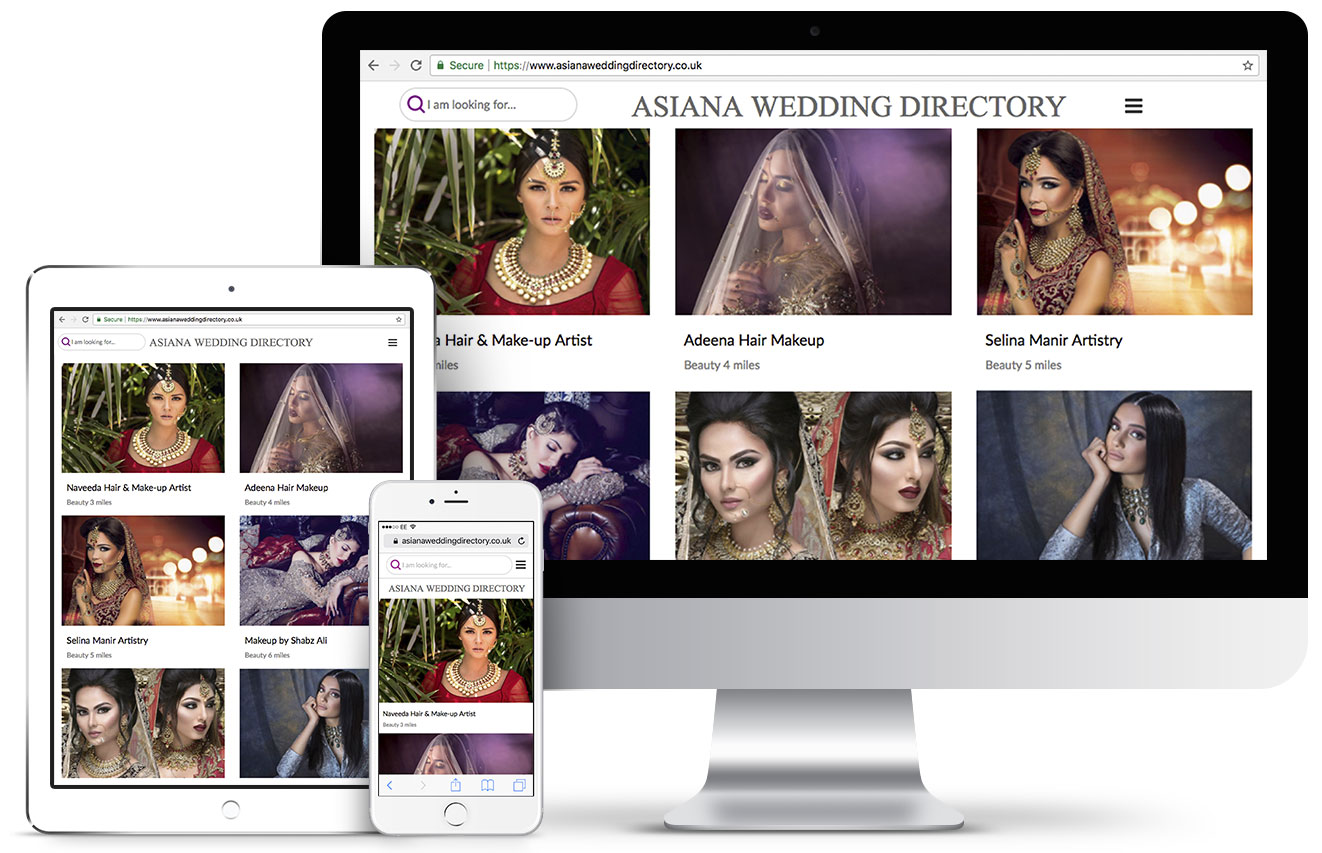 Make your wedding planning as easy as possible. Get online! Use the Asiana Wedding Directory to search for suppliers locally and discover wedding experts in your area.
Whether you're searching for a photographer or MUA, the site connects you with 100s of the UK's leading wedding suppliers, helping you plan your wedding with ease.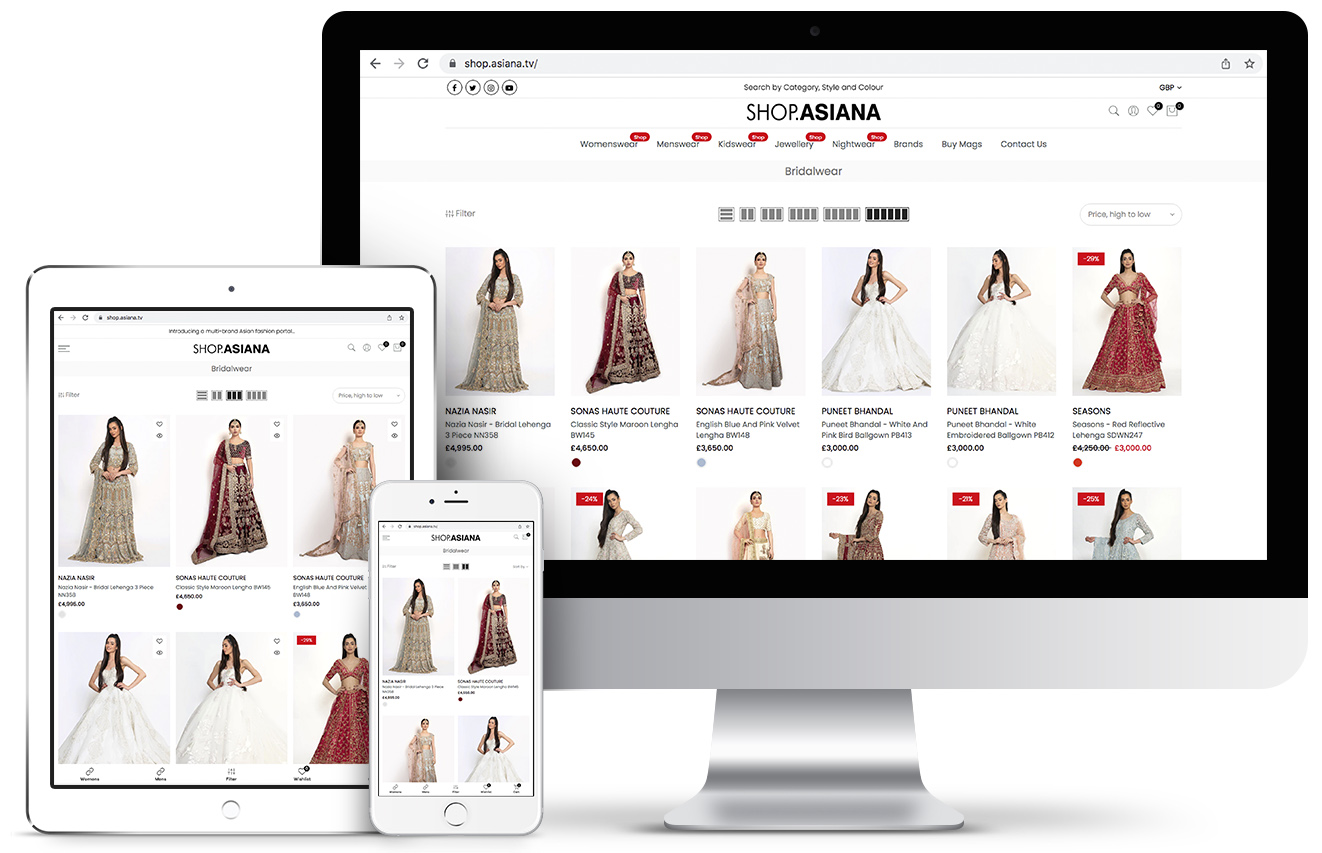 It's all about the dress. Without the stress.
You can waste weeks visiting boutiques across the UK to find your dream dress, or save time by browsing Britain's best brands from the comfort of your own home. Asiana's online shop is an easy to navigate website where you can search for your wedding dress, groomswear, partywear. nightwear or jewellery by colour, style and brand.
Featuring up-to-date collections and with contact details available at the touch of a button, find what you like, get in touch with the brand and order your dream outfit.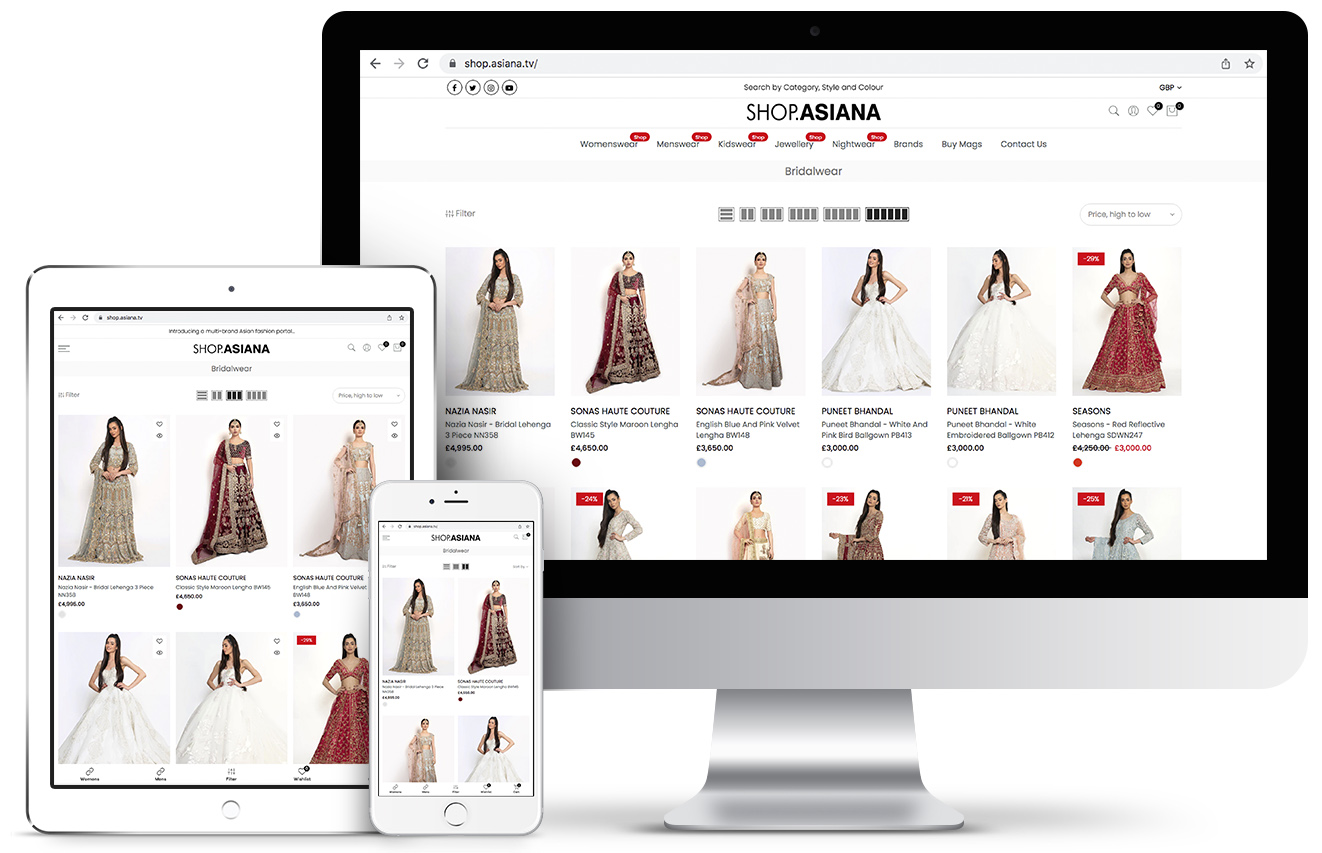 Don't get married until you've visited the Asiana Bridal Show. Held annually in London and Birmingham, over 30,000 brides and their families attend Asiana's legendary shows which feature a glamorous live fashion catwalk.
Be the first to see the latest bridalwear collections, meet the designers, make appointments with suppliers and see the pages of Asiana Wedding Magazine come to life.
TILDA ASIANA BRIDAL SHOW
19TH FEBRUARY 2023
10am – 7pm

THE SAVOY
The Strand, London WC2R 0EZ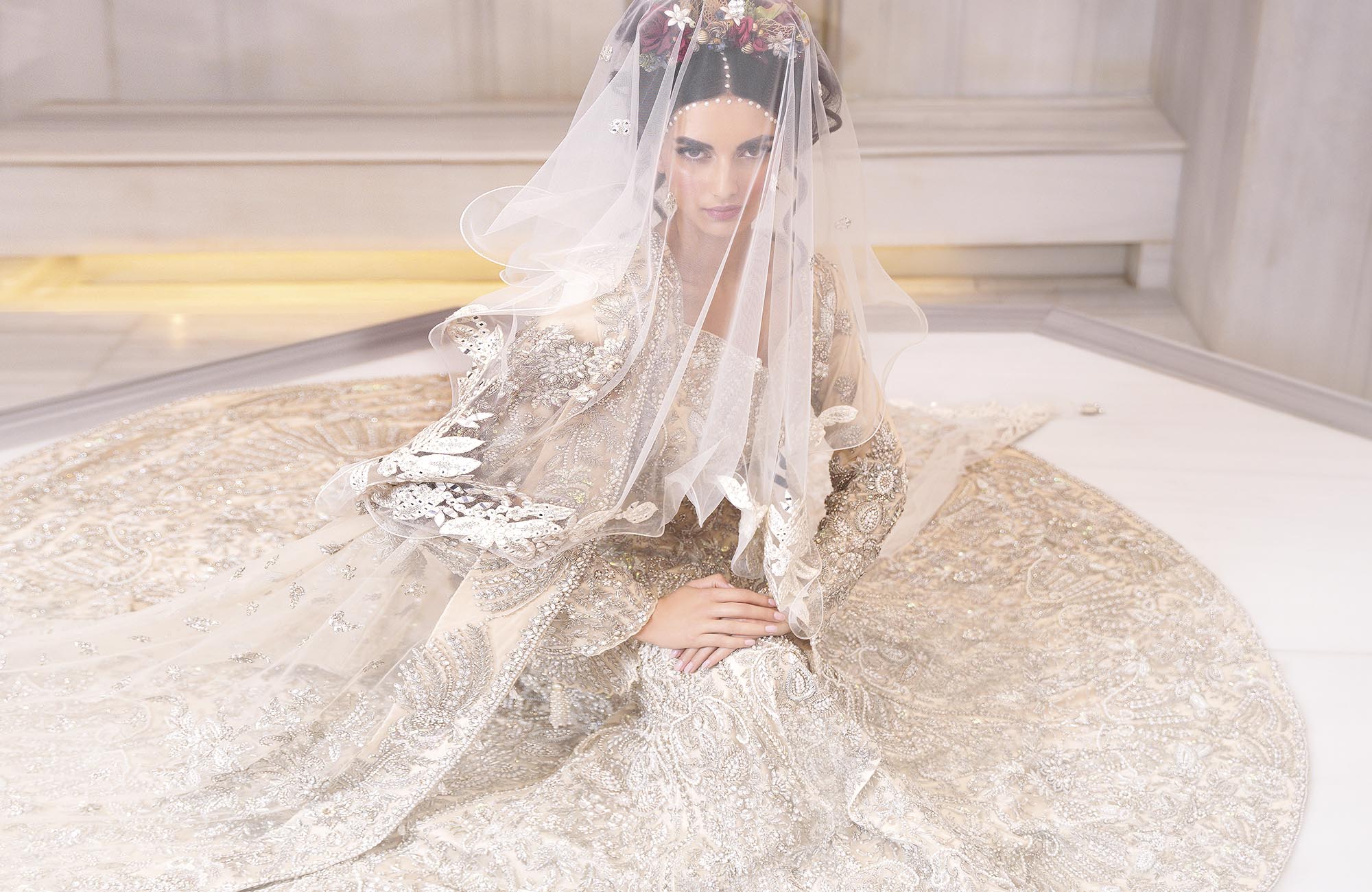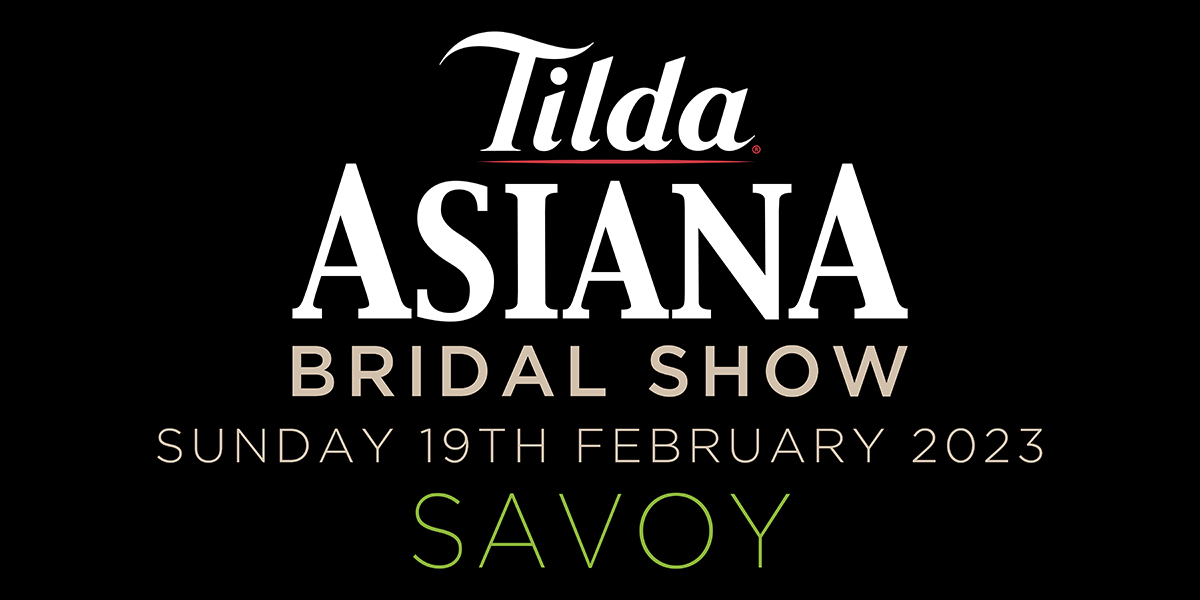 Reach 5000 Brides + Visitors on 1 Day…
Reach 5000 Brides + Visitors at Asiana Bridal Show with a full page advert in our official
Show Guide + Supplier Directory
Distributed Free to all Event Visitors
£650 + VAT
Reach an audience of 60,000+ with a full-page advert in the Spring/Summer 2023 Edition of
ASIANA Wedding Magazine
£650 + VAT
SPECIAL OFFER:
Magazine + Show Guide page
£1,000 + VAT