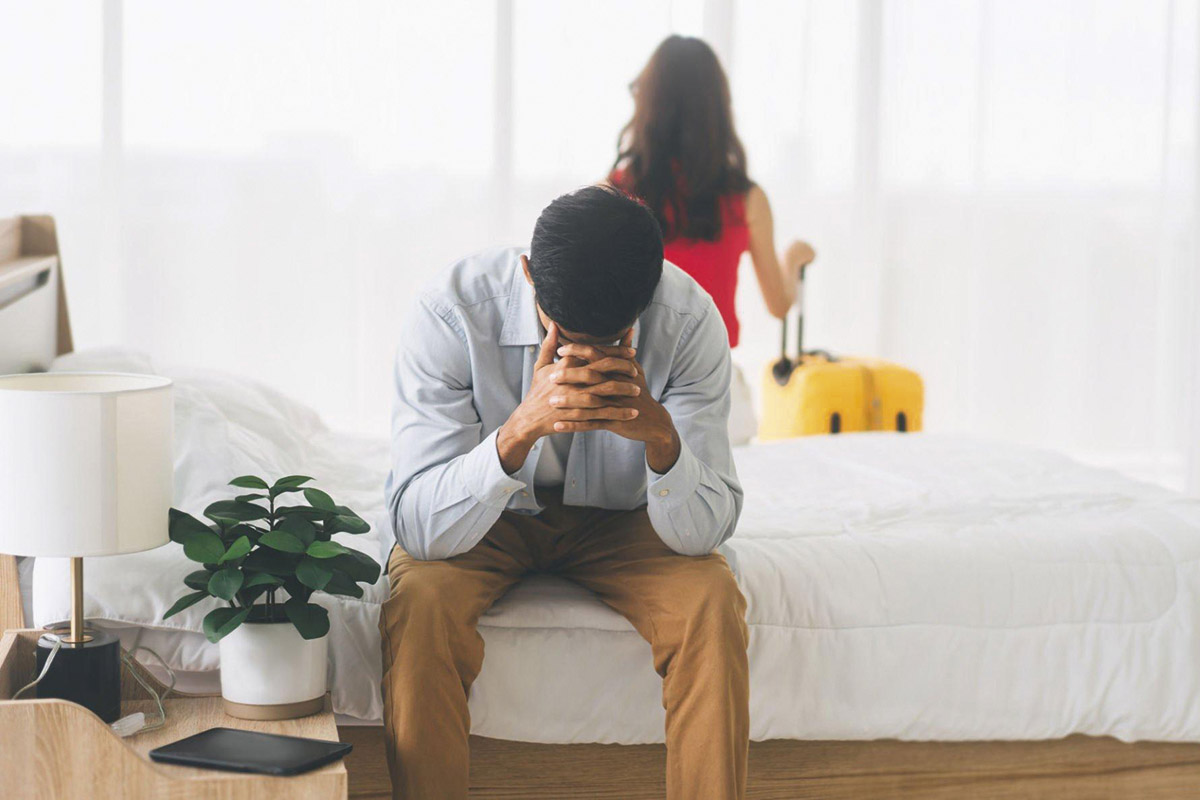 Family Law Solicitor Aa'ishah Sattar from National Legal Service addresses legal concerns about separating from your partner
Divorce has long been a taboo subject in the South Asian community and yet it's a fact – not all marriages last and it may be because they aren't safe to be in. In the UK, an estimated 42% of marriages end in divorce. Despite its prevalence, we still don't like to talk about it. However, divorce is nothing to be ashamed of, and seeking help and support during this difficult time is crucial. Filing for a divorce involves a legal process that can be complicated and emotionally challenging.
Here, Family Law Solicitor Aa'ishah Sattar from National Legal Service discusses divorce law in the UK, explains what is involved in filing for a divorce and how legal aid can help.
Navigating divorce and cultural expectations
Divorce can occur for many reasons, and unfortunately, domestic violence is one of them. Aa'ishah explains: "Marriage is supposed to be a safe and loving environment for both partners, but for some women, it can be dangerous and even life-threatening. Domestic violence can take many forms, including physical, emotional, financial and sexual abuse, and it can happen to anyone, regardless of their background. In some cases, divorce is the only option to protect the safety and wellbeing of the victim and their children."
It's important to recognise the signs of domestic violence, which again is a topic that's brushed under the carpet in South Asian culture. You must seek help if you or someone you know is experiencing abuse. The law protects victims of domestic violence, and legal support can help to ensure that their rights are upheld during the divorce process.
What are the legal proceedings for a divorce?
Since 6th April 2022, filing for divorce in the UK has become quicker and easier as there are no longer five grounds for divorce. Couples can apply for a 'no fault divorce' where is no blame on the other party. This ensures that couples are able to consider more important issues, such as children proceedings or financial disputes. It is advisable to seek legal advice and representation from a solicitor.
At National Legal Service, solicitors like Aa'ishah speak various languages and provide a fee earner who can speak the same language as the client. This ensures the client is able to understand the proceedings with ease.
Aa'ishah says: "We keep in touch with our clients throughout the process so they're fully informed of what's happening at every stage.
If an agreement can't be reached by both parties, often where financial issues are the main reason, the courts can get involved which sometimes makes the process longer but your solicitor will manage this on your behalf so you won't need to worry about the details. Their role is to ensure you get the best result and settlement in your case.
What happens when children are involved?
When parents get divorced, the law puts the child's welfare at the forefront of any decisions made about custody and access. Aa'ishah explains: "The courts will make decisions based on what is in the best interests of the child, taking into account factors such as their relationship with each parent, their wishes and feelings, and their overall wellbeing. The main concern is where will the child or children reside and whether it's safe, particularly in cases involving domestic abuse. There are cases when a mother has been abused but the father has not abused the children. But if there has been extreme domestic violence, the court can make a "no contact order". However, again this will assessed on individual merits.
The process of deciding on custody and access can firstly stem from mediation, where parents must try and work together to reach an agreement, or it may require a court order. However, in some cases which involves domestic abuse mediation is acceptable and will need to proceed to the court stage. If a court order is necessary, both parents will have the opportunity to present their case, and a Judge or Magistrates will make the final decision based on the evidence presented. This is where a solicitor is required as it's essential to seek legal advice and support throughout this process to ensure the best outcome for both parents and their children.
Divorce and Islamic Law
If you're married Islamically and have a civil marriage recognised by UK Law, you can still apply for a divorce and this is an area Aa'ishah can assist with you. She says: "Women can terminate a marriage contract in Islam in three different ways, which are Khula, Faskh and Tafreeq". It is advisable that the marriage must be dissolved Islamically and also legally under the UK divorce process. This is something that Aa'ishah is able to guide you through.
Getting help
Many of the cases that Aa'ishah and her team work on have come through women's referral services and charities where women may have gone through physical or mental abuse. These women will receive counselling and free legal support. If you require help, contact the following organisations: Women's Aid, Solace, refuge and other organisations.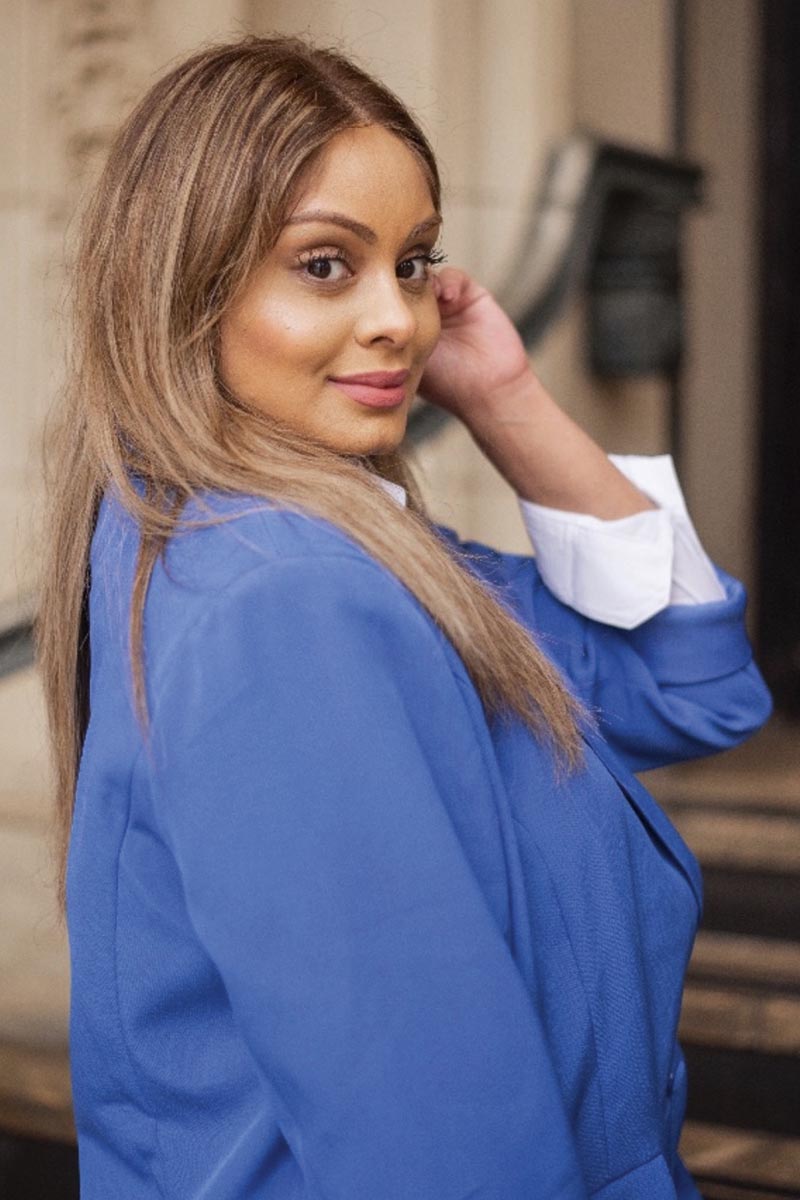 Meet The Expert
Aa'ishah Sattar specialises in Family Law such as non-molestation orders, divorce, finance and private children proceedings. She completed a Law degree at Birmingham City University and did her Professional Practice at the University of West London.
Please contact Aa'ishah from National Legal Service
T: 0121 803 9041
www.nationallegalservice.co.uk