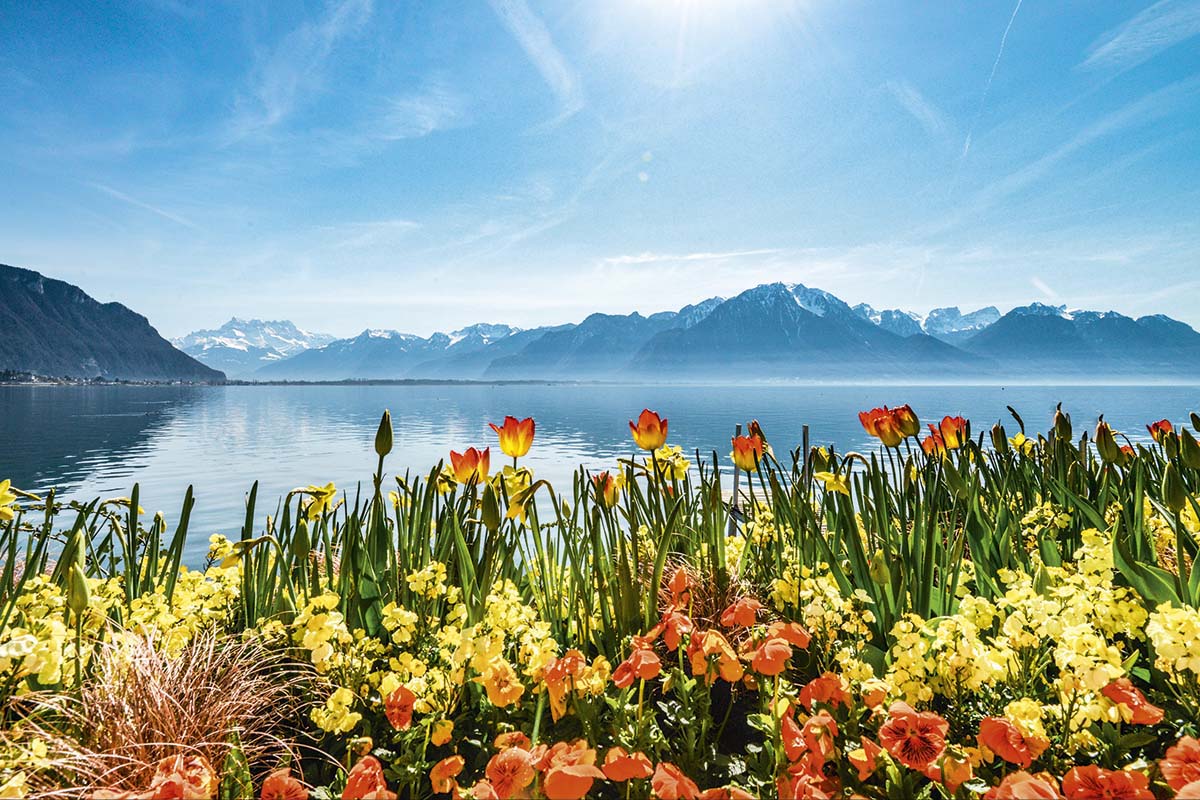 Momtaz Begum-Hossain discovers the heavenly allure of The Swiss Riviera
You've no doubt heard of the glamorous French and Italian Rivieras – the waterfront playgrounds of the rich and famous. These desirable destinations are brimming with visitors eager to live the high-life on holiday, but they're also overcrowded, with little opportunity for privacy so they soon lose their charm. Don't worry though, they're not the only scenic spots in Europe where you can indulge in a luxury lifestyle, surrounded by the natural beauty of lakes and hilltop escapes. Swap the 'trending' for the 'tranquil' with a magical trip to Switzerland's Montreux Riviera. 
An hour's train ride from Geneva, this riverfront paradise in the French-speaking region of Switzerland is located at the foot of the Alps and the shores of Lake Geneva. It comprises three towns Montreux, Vevey and Lavaux and has its fair share of famous fans such as Charlie Chaplin who lived here and Freddy Mercury who regularly visited with his Queen bandmates. Music is in the veins of the region, along with fine dining, a Mediterranean microclimate and quintessential Swiss views.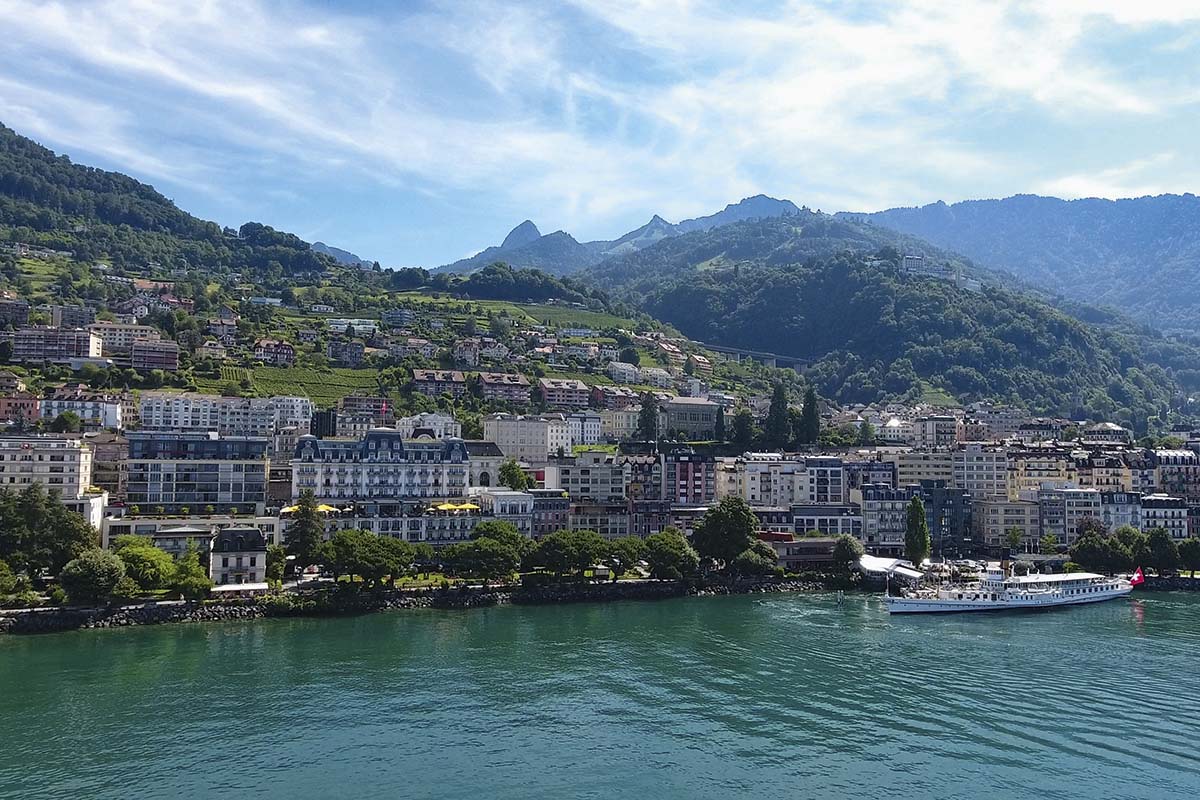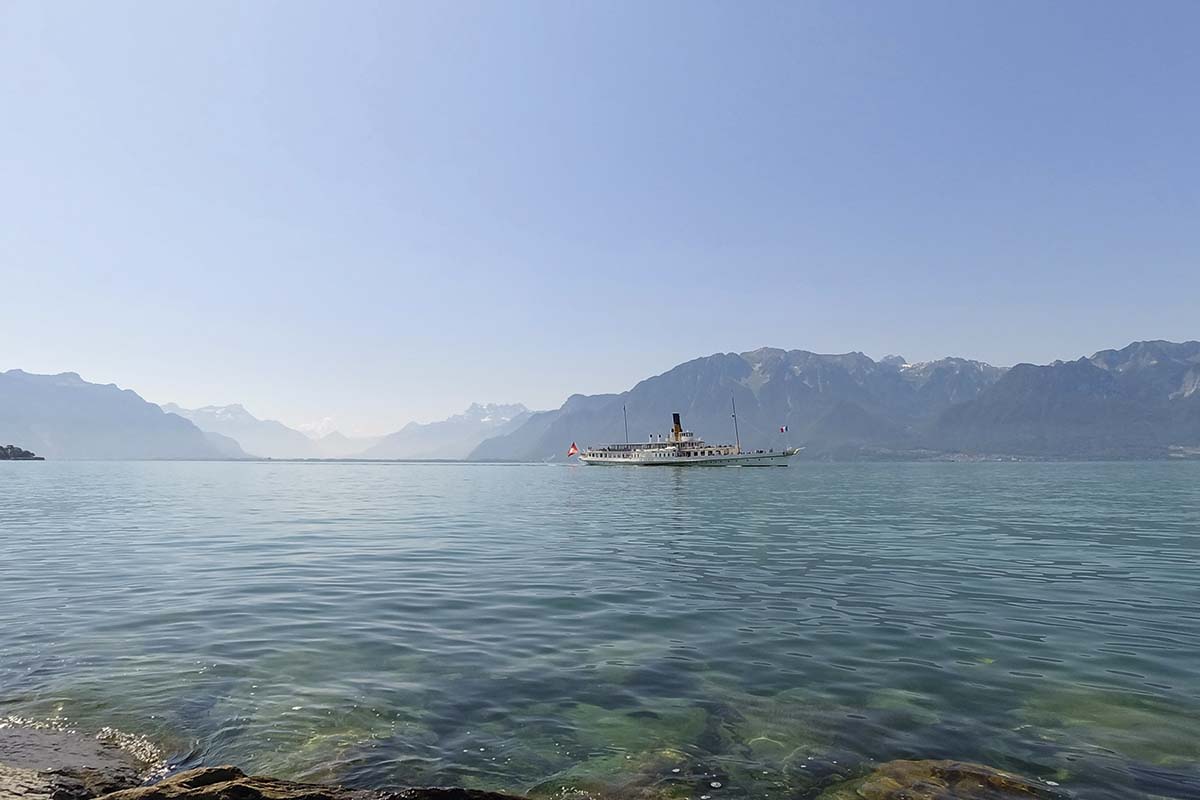 Experience the romance of the Montreux-Vevey Riviera
Whether you're drawn to the lush landscapes, or want to visit the region's picturesque vineyards to taste local wines (they are so beautiful they're protected under UNESCO as a World Heritage Site), you can be sure that every moment you're in the Swiss Riviera will feel like an elegant experience.
Switzerland is everything you imagine it will be; peaceful, beautiful, luxurious and much more. On a typical day in the Montreux Riviera, you can enjoy the relaxing ambience, tuck into gourmet cuisine and be wowed by the endless natural views but throughout the year there's a host of international festivals.
From the vibrant Montreux Jazz Festival to folk markets and flower festivals, there's always something to explore. The area is well connected for daytrips too, like the peaceful nature reserve of The Grangettes to hiking trips, and when they're in season, you can see acres of daffodils and colourful tulips.
It's a place where you can indulge in some laid-back 'we time,' unwind with luxurious spa experiences and find a new home-from-home; after one visit, you'll want to return. 
Riviera checklist:

Add these unmissable experiences to your itinerary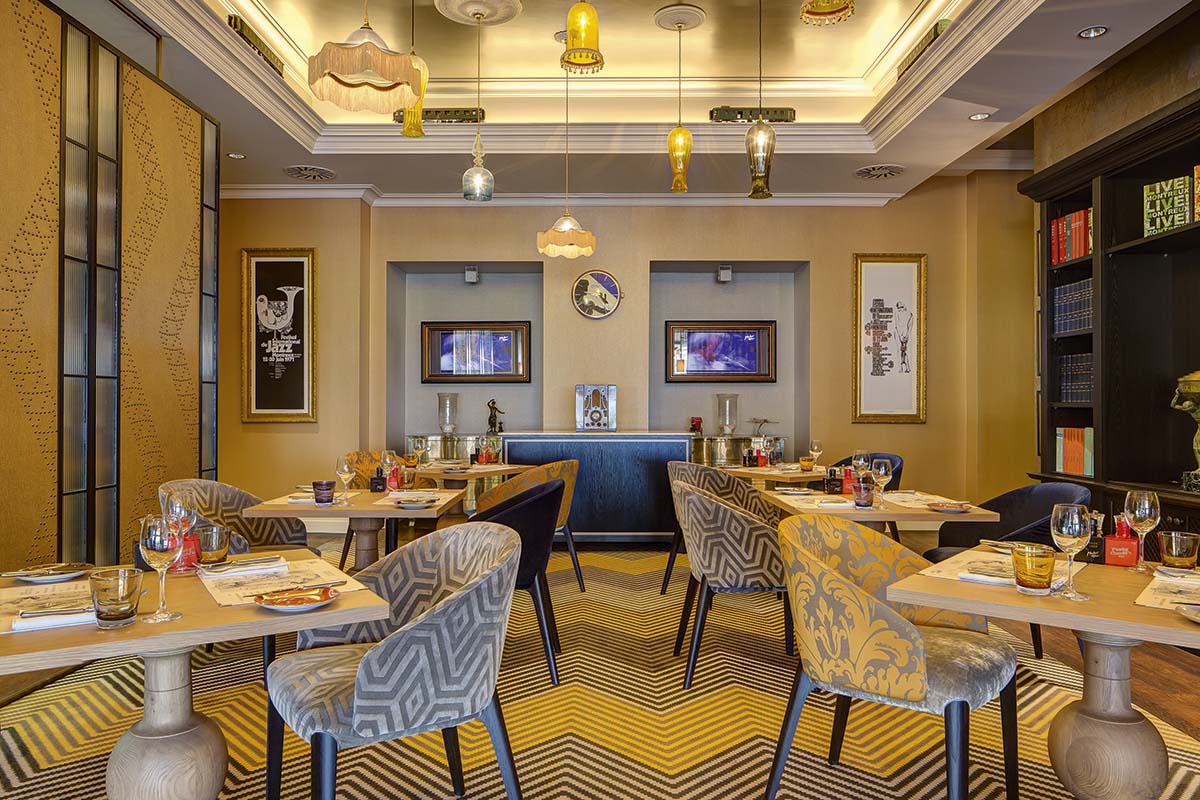 Montreux must-dos
• Have afternoon tea at Montreux Jazz Café – an iconic themed restaurant, musiclovers are in for a treat. (there's an image for this called jazz café)
• Visit The Queen Studio Experience – see a replica of the band's recording studio and witness some of Freddie's impressive stage wear.
•Admire the Château de Chillon – pose for photos outside this delightful fairytale castle.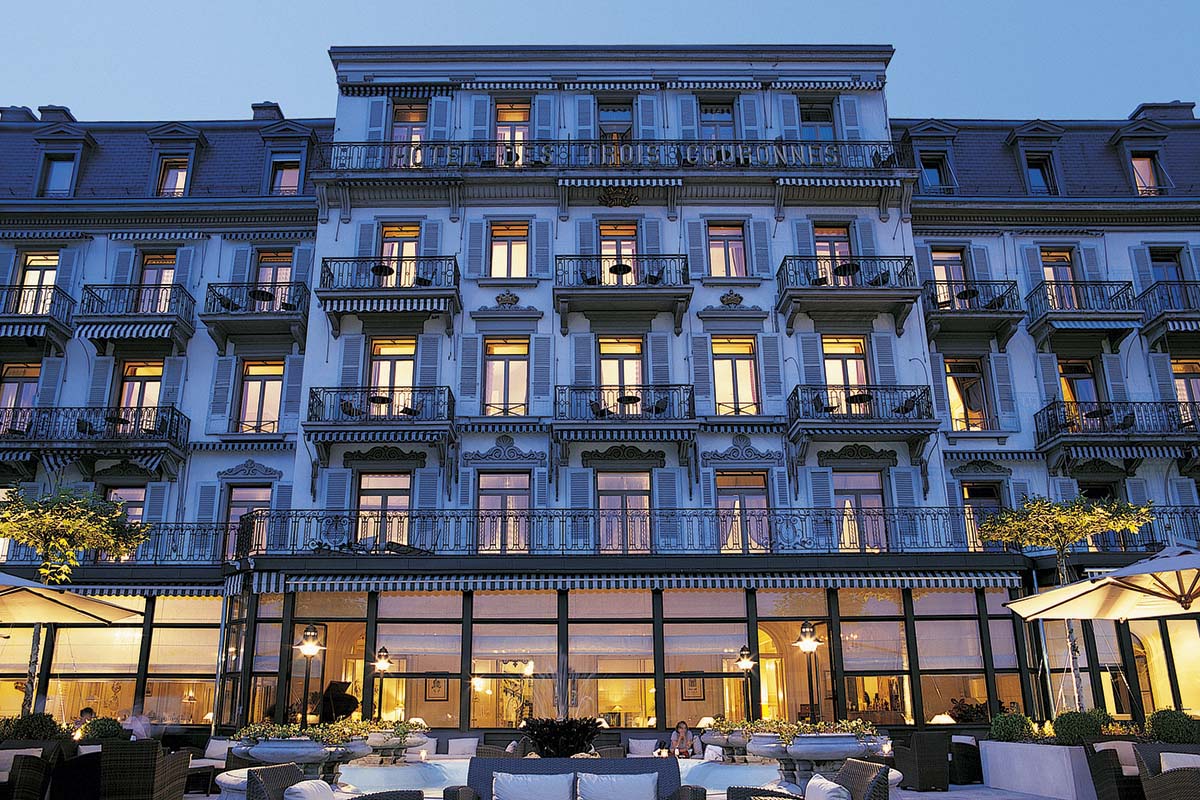 Vevey vacation activities
• Dine at Hotel Des Trois Couronnes – enjoy an aperitif in the rooftop bar before feasting on some of the best food in the region including local river fish. (there are two photos connected to this called Vevey dine)
• Be entertained at Chaplin's World – a museum dedicated to Charlie Chaplin who lived here for 25 years.
• Shop in the Old Town – browse indie boutiques in quaint cobbled streets.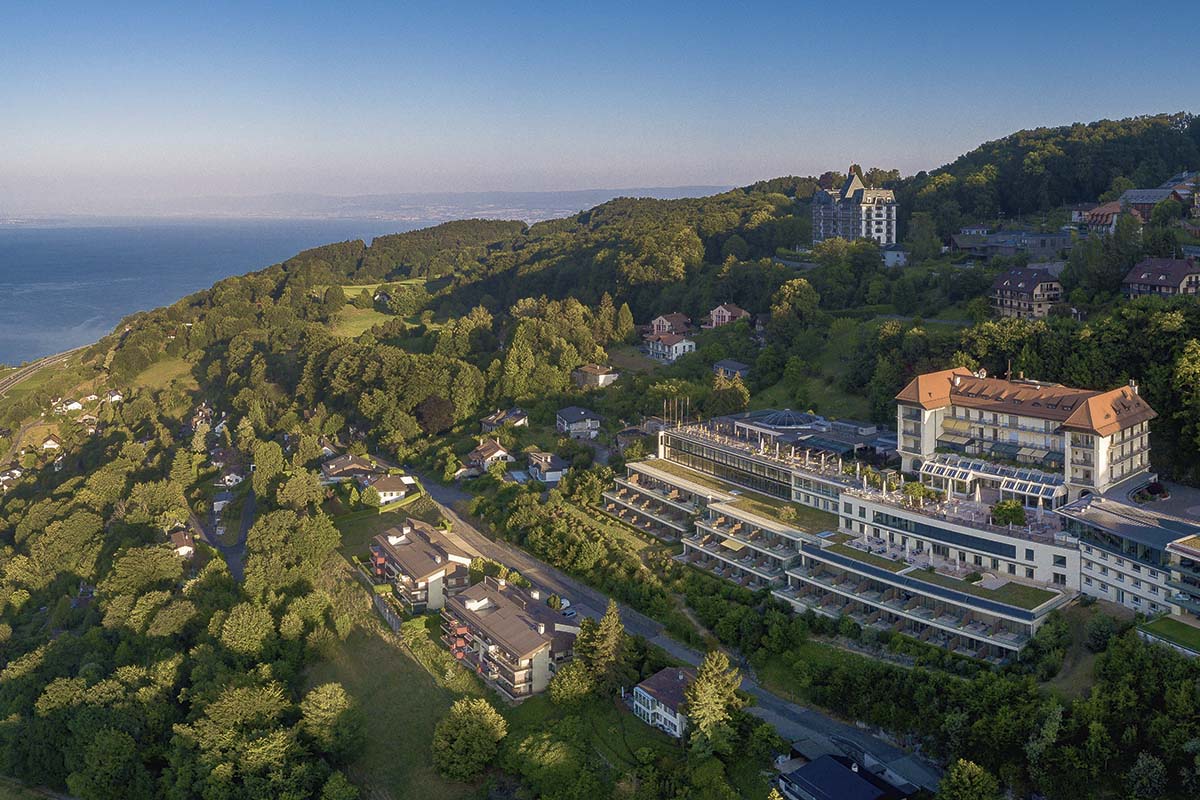 Where to stay: Le Mirador Resort & Spa
Experience life above the clouds. A five-star hotel that feels like it's located in heaven, Le Mirador Resort & Spa is nestled high up in Le Mont-Pèlerin and the best way to reach it is by taking a funicular where you'll get jaw-dropping views of the whole Montreux Riviera. The glass-fronted reception looks out onto soft wispy clouds; you're so high up that it genuinely feels like you're in another world.
Luxurious touches can be felt in every element of the resort from the communal areas like the bars, lounges and restaurants to your spacious suite with huge balconies overlooking Lake Geneva. Enjoy a sundowner here while taking in the legendary, fiery sunsets that sweep across the landscape.    
Space, fresh air and solitude are guaranteed so if it's privacy and romance that you're seeking, you'll find everything you need. Culture vultures will appreciate the art collection that filters through the hotel enhancing its elegance. The cocktail bar oozes vintage Hollywood vibes and there's plenty of outdoor seating. In the winter the hotel sets up ski-chalet style pods where you can tuck into warm fondue and it feels extra magical at Christmas, so whatever season you choose to stay here, you're in for a treat.
The honeymoon package at Le Mirador includes a two-night stay in the hotel's impressive Duplex Suite which comes with a Jacuzzi and panoramic views, as well as a pampering massage in the hotel's Givenchy Spa. Here you can also make use of a hammam and sauna and take a dip in the pool which is enclosed in a glass dome, allowing you to feel like you're swimming in the heavens – staying here will make you wonder if you're experiencing a taste of heaven on earth.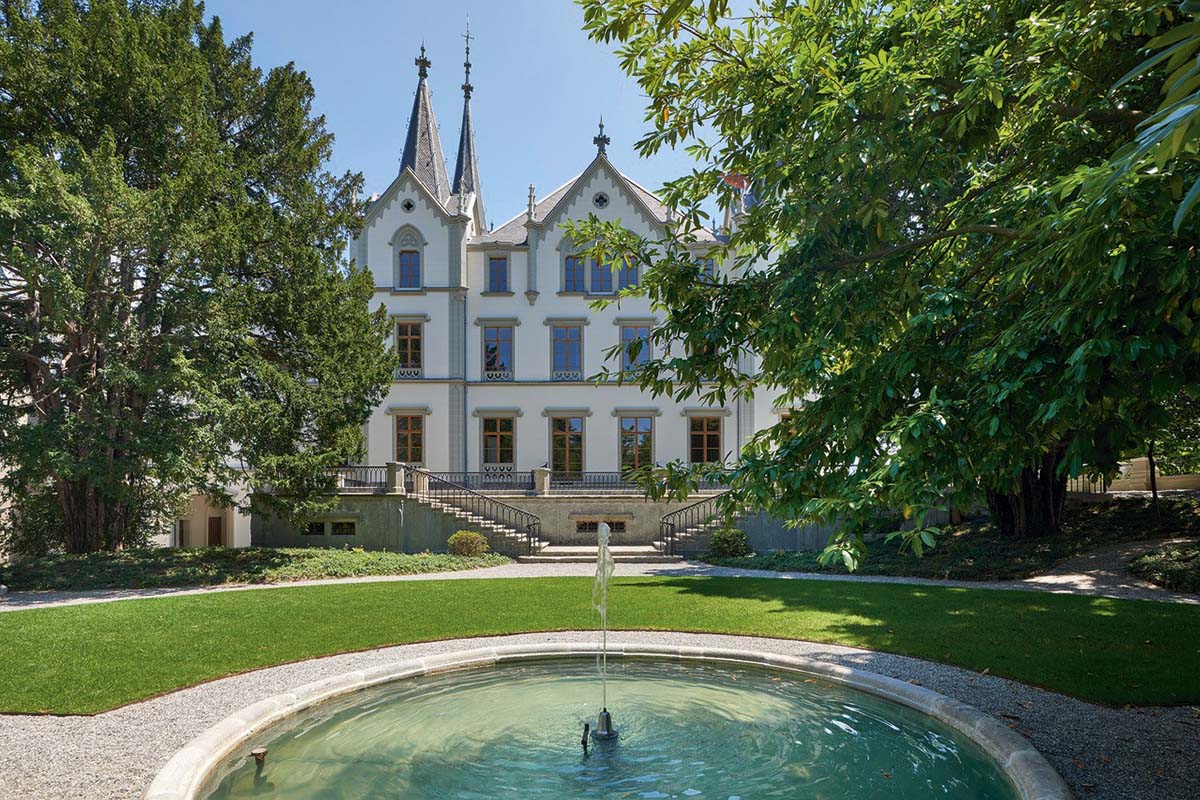 Destination weddings

The Montreux Riviera feels like a picture-perfect postcard and while it's the ideal place for a romantic honeymoon, it's also worth considering for a destination wedding. You'll be able to spend more time in the region and invite your friends and family to experience its beauty with you. Several hotels and residences host weddings, we recommend Le Mirador Resort in the mountains above Vevey, Hotel Des Trois Couronnes in Vevey and Fairmont Le Montreux Palace in Montreux. Or for a unique venue, opt for The Chateau de I'Aile, a family-owned private castle with luxury accommodation that can be hired out for weddings.
Visiting Switzerland
The easiest way to get around Switzerland is with a Swiss Travel Pass. You can purchase them for the duration of your stay and they give you access to the transport network, including trains, buses and boats. The Pass also gives you free entry to over 500 museums across the country and generous discounts.
For more information on Switzerland, visit MySwitzerland.com, phone the Switzerland Travel Centre on 00800 100 200 30 (international freephone or e-mail info.uk@myswitzerland.com. For holiday packages, trains and air tickets, email
sales@stc.co.uk. Plan your trip to the Montreux Riviera by visiting www.myvaud.ch.
Fly to Geneva with Swissair (www.swiss.com)