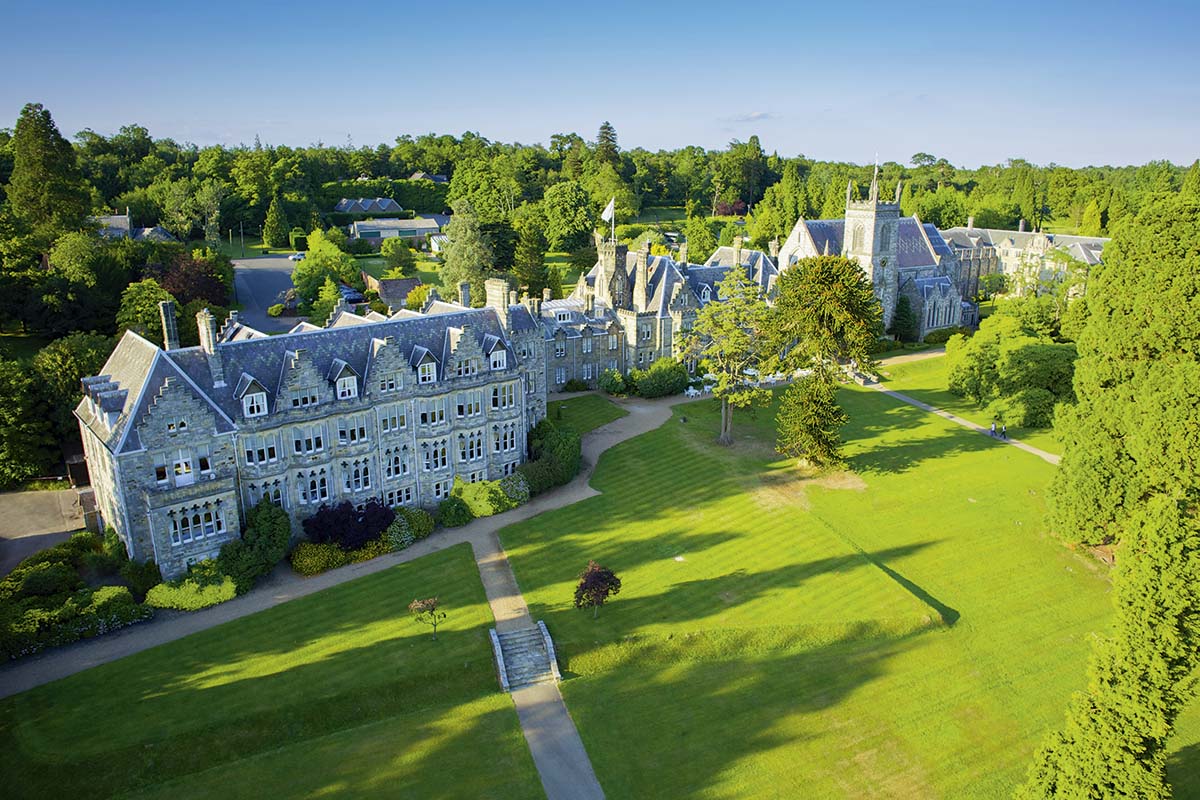 First Night Hotel – Ashdown Park Hotel And Country Club
Nestled in the heart of the fairytale forest that inspired the story of Winnie-The-Pooh, Ashdown Park is a charming, country hotel
Quintessential British décor with large fireplaces and comfy sofas help you feel relaxed, or you can check into the spa to unwind further with a massage. 
There are 40 acres of land to explore together on a romantic stroll that leads you to the infamous Pooh bridge so be sure to play a game of Pooh Sticks.
Suites are named after local trees, are spacious and comfortable and feature lounges and bathtubs. Enjoy pre-dinner cocktails in the bar before settling down for a delicious meal at The Forest Brasserie. The menu features dishes made with local ingredients and there's a wide range of meat, vegan options and decadent desserts. It's a dining experience you'll remember as a high point of your First Night experience together.