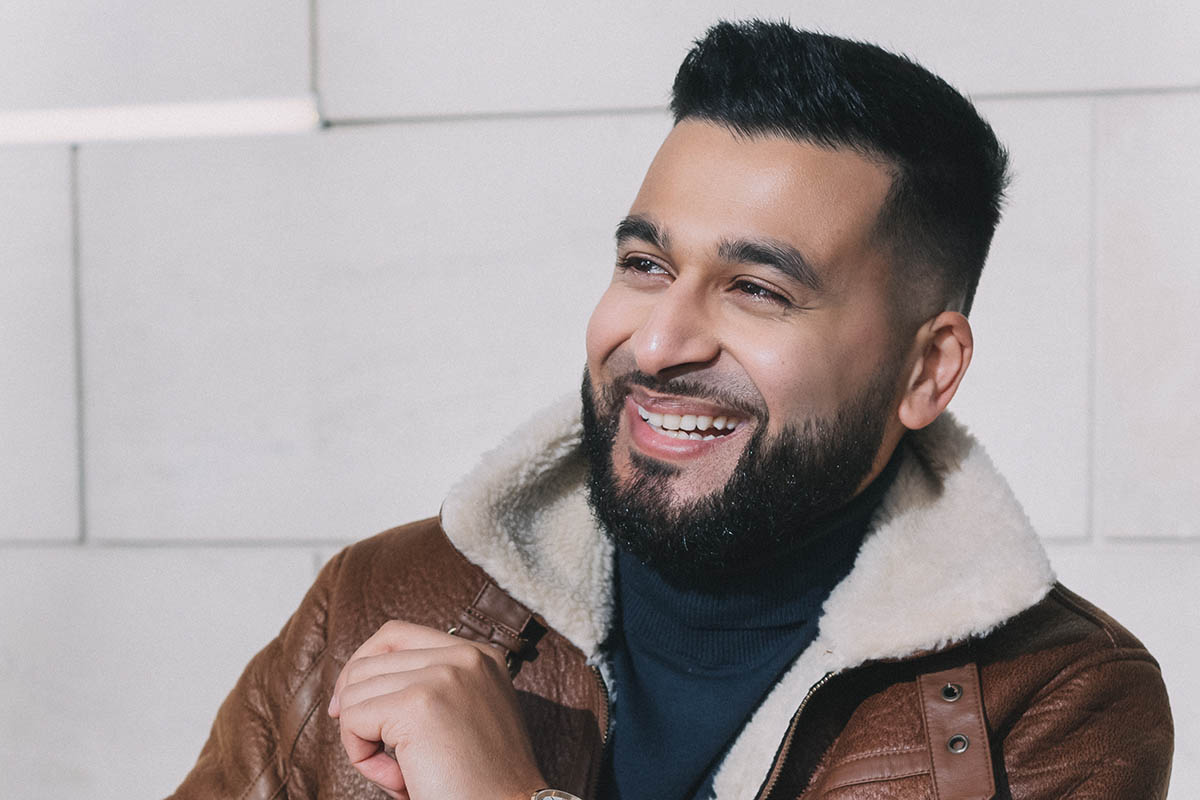 Islah (@mistahislah) advises to try Reels while the algorithms are in your favour
Battle of the apps: will Instagram Reels replace TikTok?

Influencers share their thoughts on the latest social media craze
"I love expressing myself and creating content on different platforms so I love them both!" Beauty, Fashion and Lifestyle Blogger Sakina Aleem (@sakina.aleem) is one of the thousands of Instagrammers across the globe who have been won over by its latest update. Just over a week ago, Instagrammers in 50 countries woke up and discovered they suddenly had a new function and it worked suspiciously in the same way that TikTok does; allowing them to create short-form video content.
Speaking to Asiana TV, Sakina who was already using TikTok when Reels launched, is feeling positive about the possibilities that await: "The opportunity to create more fun content and styling videos for clothing brands, and tagging them, with the added bonus of having the music you love, without worrying about copyright is a relief."
 This isn't the first time The Gram has served up what we've been consuming on other platforms. It only took a few months for them to create their own version of Snapchat using its concept and its filters, which we now use as Stories but Content Creator Ezza (@ezzakinsofficial) thinks social media platforms should try and be more original rather than replicate. She told Asiana TV; "I think Instagram should stick to their own concepts. Insta isn't what it used to be, I kinda' miss it being spontaneous and just a place for pictures."
Actor and Influencer Islah Abdur-Rahman (@mistahislah) likes to keep an eye on social media trends and thinks it's good to dive in while the algorithms are on your side. He told us: "Whenever a new feature releases on a popular platform like Instagram, the wise thing would be to start capitalising on it ASAP. Learn about it, see what works and see what doesn't. Also, because it's new, Instagram will prioritise it for their algorithm. If you notice, on your Explore page the biggest video content at the moment is Reels."
To date, TikTok has had over 2 billion downloads worldwide. When it started, it was seen as the social media app for children but it's come a long way since then, with brands now finding innovative ways to use the platform and Influencers using it to access new audiences. It's easier to gain followers on TikTok than on Instagram and when the numbers game is one that Influencers still need to win, it's been interesting seeing whose made the leap from being successful on TikTok, to creating content for Instagram Reels.
Beauty Entrepreneur Shanel (@BabblingOn) is another Influencer who has been testing the waters, but she has concerns. She told us: "My initial thought was it's great keeping everything on one platform. However very quickly I realised, to have my Reels featured, I will have to create more content which means more work! I'm a mother, I run a business and I'm an Influencer. My schedule is quite demanding, so I don't know if I can do the Reels too."
Her concerns are shared by many, who are wondering where to put their efforts. Ezza is re-sharing her previous TikTok uploads while she tests out Reels. She said: "At the moment I'm using some of the same videos I've shared on TikTok as I'm used to the format there. I'm also enjoying trying different things and concepts to keep my followers engaged."
While it may feel easier to have all your content in one place (Instagram allows us grid posts, longer video on IGTV, short clips on stories, live broadcasting and now Reels,) TikTok has such a global following that ditching it in favour of a new app will be a hard sell to those who have found a fanbase on TikTok.
Others are already moving on from TikTok onto platforms such as Dubsmash, the original app for dancers, Triller and Byte. In fact, Instagram have admitted that 45% of recent content uploaded are videos of 15 seconds or less which shows the trend that people are re-sharing their TikToks on Insta.
For Sakina one of the biggest considerations is quality. She said: "For Reels to overtake TikTok they definitely need to up their game in regards to their features. However I don't think Reels will overtake as many users on TikTok don't have Instagram accounts."
Shanel is enjoying the content she's finding on Reels and believes that if the quality continues, the function will gain in popularity. She said: "The content that I have really appreciated are the Beauty Reels. It's refreshing to view short videos that teach you a new beauty hack. I've also enjoyed the funny Reels, I love a bit of comedy on my news feed!" She's not convinced there will be any 'taking over' involved: "I don't think Reels will replace TikTok, just like IGTV hasn't replaced YouTube."
Initial feedback by users in its first fortnight is not to abandon TikTok and not to go full steam ahead into Reels either. Instead, dabble in both and see how the audience and tech change and develop over time. Though with TikTok banned in India and the US considering doing the same, for those who are addicted to watching and creating TikTok but no longer can, Reels couldn't have come at a better time, as Ezza explains: "Reels came out at a perfect time. With TikTok banned in India and also being considered for a ban in other countries, people are instantly using the Reels feature. But question is, will they return to TikTok if and when the ban is lifted?"
For Islah, he's witnesses social media apps come and go and believes nothing is safe: "I think time will tell. TikTok has loyal lockdown users. But history may repeat itself, look at what happened to Vine!"
Fancy giving Reels a go? Here are some words of advice from Sakina: "Just be confident. Don't overthink it too much or try to copy what others are doing because then you'll just be stuck at what to do. Make your videos different. Make them quirky. Start with any type of content whether that's styling or cleaning tips. The key point to remember is to be unique and to share what you love – it's your Reel video so you can post anything."
What to expect from Reels
If you've not yet tried Instagram Reels then here's a few things you should know
1. It's fairly easy to use
Reels is like an app within an app with all the tools in front of you. You can adjust the speed of clips, cut them and join them together.
2. Think short!
The maximum length of a Reel is 15 seconds, the same as one Instagram story post. It goes quickly so don't cram in too much, just enough to create something interesting for the viewer.
3. Mix old and new recordings
You don't have to create new content. Reels allow you to select any videos saved on your phone, so feel free to mix up archive footage with any new ideas you have.
4. Add music of your choice
Just like TikTok, you don't have to worry about licensing rights with music. You're allowed to use clips from a library of approved tracks.
5. Post on your grid or just your Reels section
You can separate your Reels from the rest of your grid. Most users are posting on both to draw attention to the content, get views and then delete from their grid. This way it won't clash with the overall aesthetic of your feed.
What do you think? Will you be sticking with TikTok or are you keen to become a Reels star? Let us know!