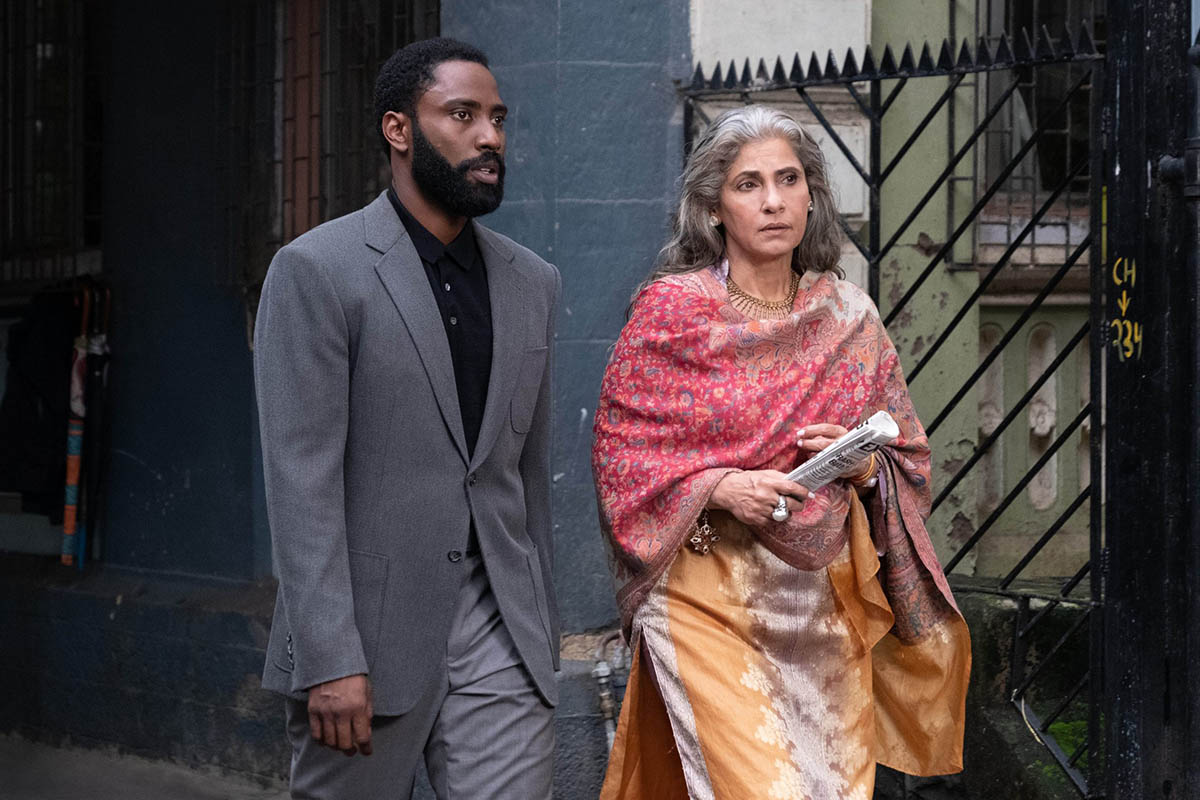 Can Dimple Kapadia save our cinemas?
Bollywood Actress takes on Hollywood in this year's most anticipated movie release: Tenet
Referring to a movie as the 'most anticipated release of the year' takes on a new meaning when it comes to Tenet. Sure, movie fans are eager to see Christopher Nolan's latest offering. After all, he's the man behind epic movies like The Dark Knight Trilogy, Interstellar, and Inception; but the buzz surrounding Tenet isn't about the Director, but that his new movie out today is the first film to release in cinemas for over five months.
Since lockdown began in March 2020, no cinemas have shown new releases ensuring that Tenet goes down in history as the film that brought the public back into the cinema screens and, saved the movie industry. On the surface, it's an intelligent action-packed, edge-of-your-seat entertainer with plot twists, stunning visuals, and a captivating soundtrack, but look closely and you realise Tenet is also a cinema first in terms of diversity.
Never before has there been a major Hollywood blockbuster where the protagonist is played by a Black American (John David Washington) and one of the leading actresses is a Bollywood star. The legendary Dimple Kapadia plays a fierce, not-to-be messed with Mumbai arms dealer and it's no bit part.
The 63-year old actress began her career at the age of 14 in Raj Kapoor's teen romance Bobby (1973) and has gone on to become one of the most respected actresses in the industry, as well as mother-in-law to Akshay Kumar. Dimple isn't the only Bollywood actress who has crossed over into Hollywood. Priyanka Chopra Jonas starred in the 2017 Baywatch movie and in the same year Deepika Padukone appeared in XXX: Return of Xander Cage while back in 2009, Aishwarya Rai-Bachchan was in The Pink Panther 2 however, these parts didn't carry the same weight and significance of Dimple in Tenet.
She's the scene-stealer in the film, playing a feisty criminal who not only has dealings with present-day Russian Oligarchs, but with the underworld in the past and in the future.
Tenet continues Director and Writer Christopher Nolan's signature style for storytelling that jumps between time periods and in Tenet, 'time-travel' is a key part of the plot. At times it can be unnerving and slightly confusing to watch but stick with the story and you'll be rewarded with a Matrix-style plot that questions your own thinking about the realms of possibility.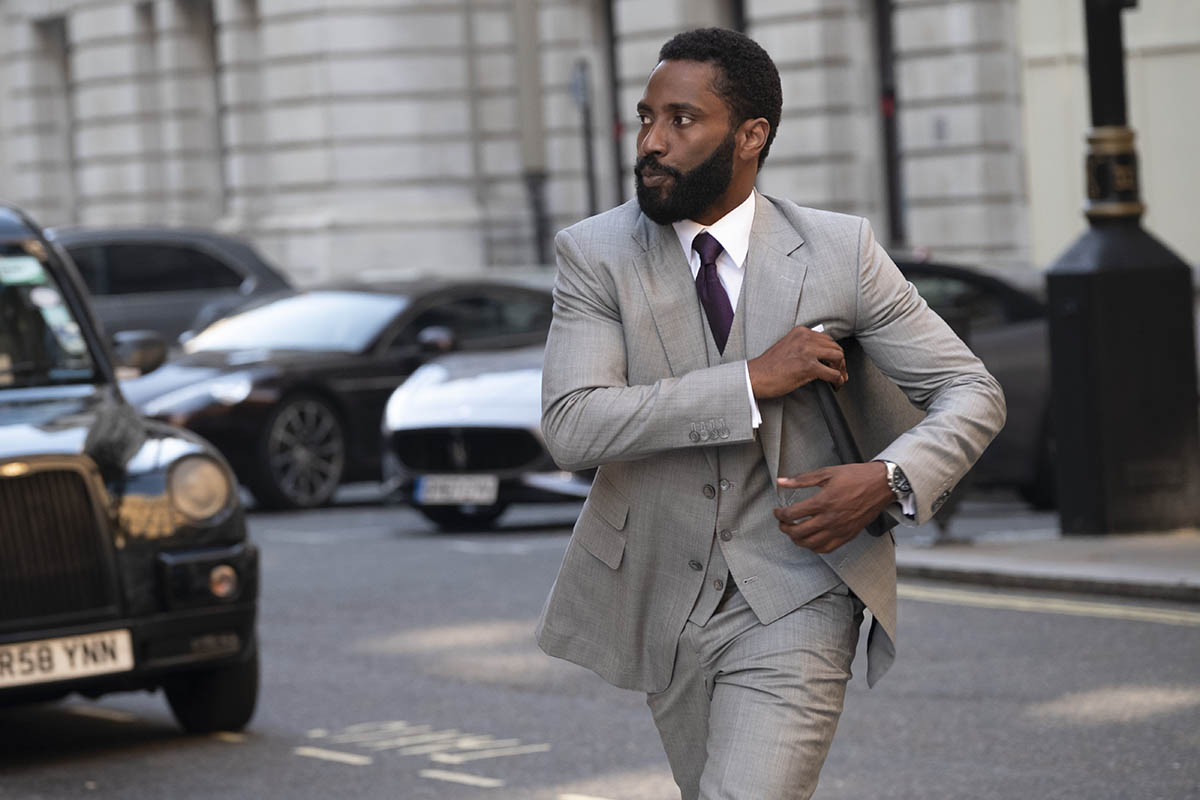 John David Washington plays the lead in Christopher Nolan's Tenet
The action takes place in seven countries, including India, beginning with a scene shot outside the legendary Mumbai Café Mondegar. We first encounter Dimple's character Priya at home in one of the high-rise millionaire flats that tower over the city where she's spending the evening drinking whiskey with her husband (Denzel Smith.) Her home is ambushed by our unnamed Protagonist John David Washington, son of actor Denzel Washington who plays the lead, an agent on a mission to save the entire human existence from a total wipeout. He's accompanied by sidekick Neil (Robert Pattison.)
It's a cute pairing and there are some wonderful moments of chemistry between them, but what's so refreshing is that usually their roles would have been reversed with a white male lead accompanied by a black co-star but in Tenet, just like the 'reversing' that occurs in the plot, Christopher Nolan has reversed how casting is typically done in Hollywood.
It's not just Dimple Kapadia who is flying the flag for South Asians. Her presence in the film is guaranteed to inspire desi movie fans to leave their homes and venture to the cinema, but for us British Asians there's an added treat; Himesh Patel, aka Tamwar from Eastenders,  who is a surprise addition to the line-up.
Though Himesh's role is less significant than Dimple's, it's a dream part to play. There's a particular scene where his character causes a mass explosion and we can only assume it must have been really fun to shoot. Again, just like our protagonist, race and ethnicity are irrelevant to his role. Himesh delivers an American accent with a natural ease that will set him up for future roles in Hollywood, following in the footsteps of Dev Patel who last year appeared as the quintessential British character David Copperfield, a role where being Asian wasn't part of the story.
Tenet is a visionary cinematic treat that keeps you entertained and engaged throughout, but the strongest element is the diverse casting. To see a black American actor play the protagonist and share quality screen time with a Bollywood actress in a Hollywood film is a movie first. Tenet deals a lot with 'glimpsing into the future' but the future that we're interested in seeing is more blockbusters like this, that have strong roles for Black, Asian and Minority actors and Tenet has set a high bar to follow. (Asiana rating: 4/5)
Tenet starring Dimple Kapadia and Himesh Patel releases in UK cinemas today, 26th August. Government guidelines are in operation at all cinemas including the mandatory wearing of face coverings.
Momtaz Begum-Hossain