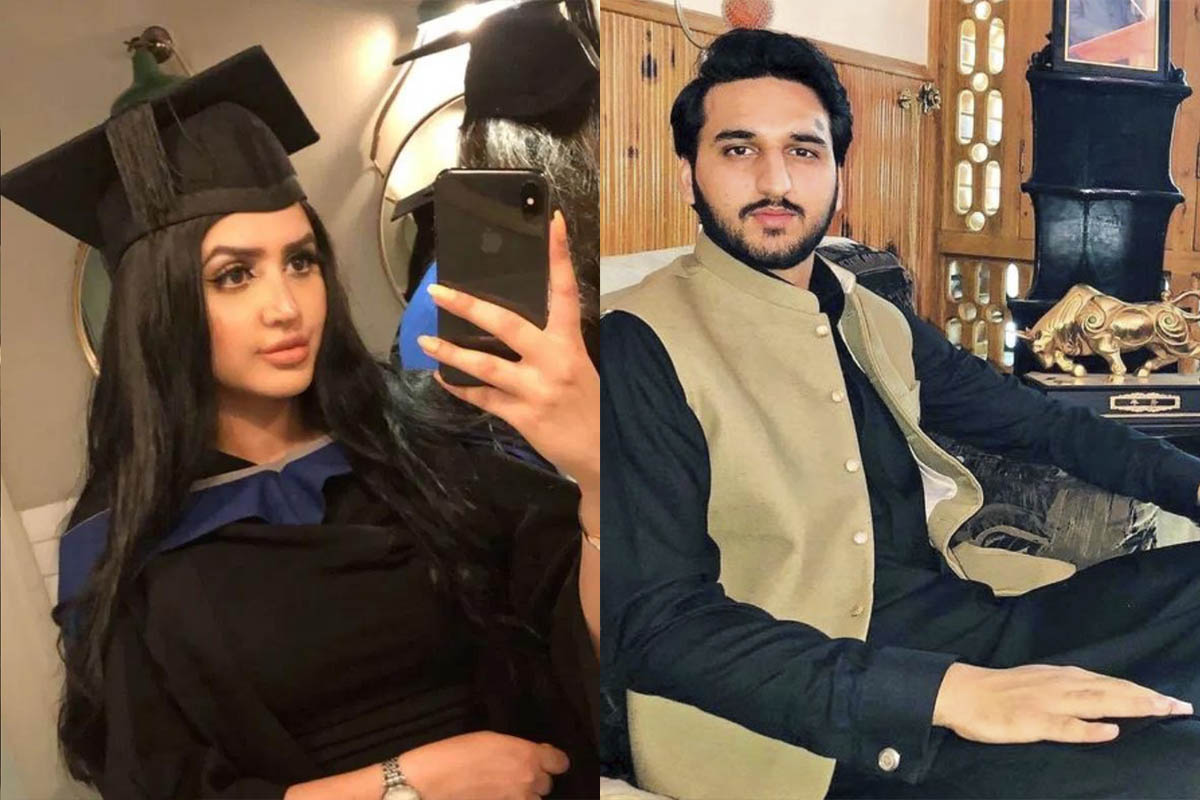 The law graduate was aspiring to give free pro-bono legal aid to poor people in Pakistan
Gun-toting Instagram Playboy, Zahir Jadoon Confesses To Mayra Zulfiqar's Murder
Will justice be delivered to the British-Pakistani girl who was killed after rejecting a marriage proposal
The prime suspect of an ongoing investigation into the death of 25-year-old Mayra Zulfiqar has confessed to murdering the British-Pakistani on May 3rd. It is reported the suspect admitted planning to "get rid of her" after she refused to marry him.
Police had initially arrested two men who had sent marriage proposals to the victim, who rejected both.
The prime suspect, 26-year-old Zahir Jadoon has previously been wanted for a murder in 2019, Rawalpindi, Pakistan. Reports show no action had been taken against Jadoon, with media speculating a cover-up by the rich socialite from a wealthy Pakistani family.
Leading up to Mayra's death, Jadoon obsessively stalked and sent her threats, to which she responded by filing a police report against him. Mayra's family have agreed if the report had been taken seriously and effective action had been taken by the police, she may have still been alive today.
The confession came after Mayra's father, Muhammad Zulfiqar, appealed for help with the case. He was determined to change the leading investigators as he was "not satisfied" with the full extent of investigations which were taking place. The leading investigator of the case, Mohammed Amin, stated: "It is a complicated case, but we are on the right track, and God willing those who are involved in this crime will not go unpunished."
An autopsy report revealed the victim was tortured and strangled to death. Two shots had been fired at the victim's face and neck alongside broken teeth, a swollen head due to hair pulling and scratch marks over the body.
The case has moved forward since the suspects confession and a verdict is yet to be decided. Many online media platforms have called out the lack of integrity within the Pakistani police force. They believe Jadoon will be exempt from charges, calling on acts against police corruption in Pakistan.