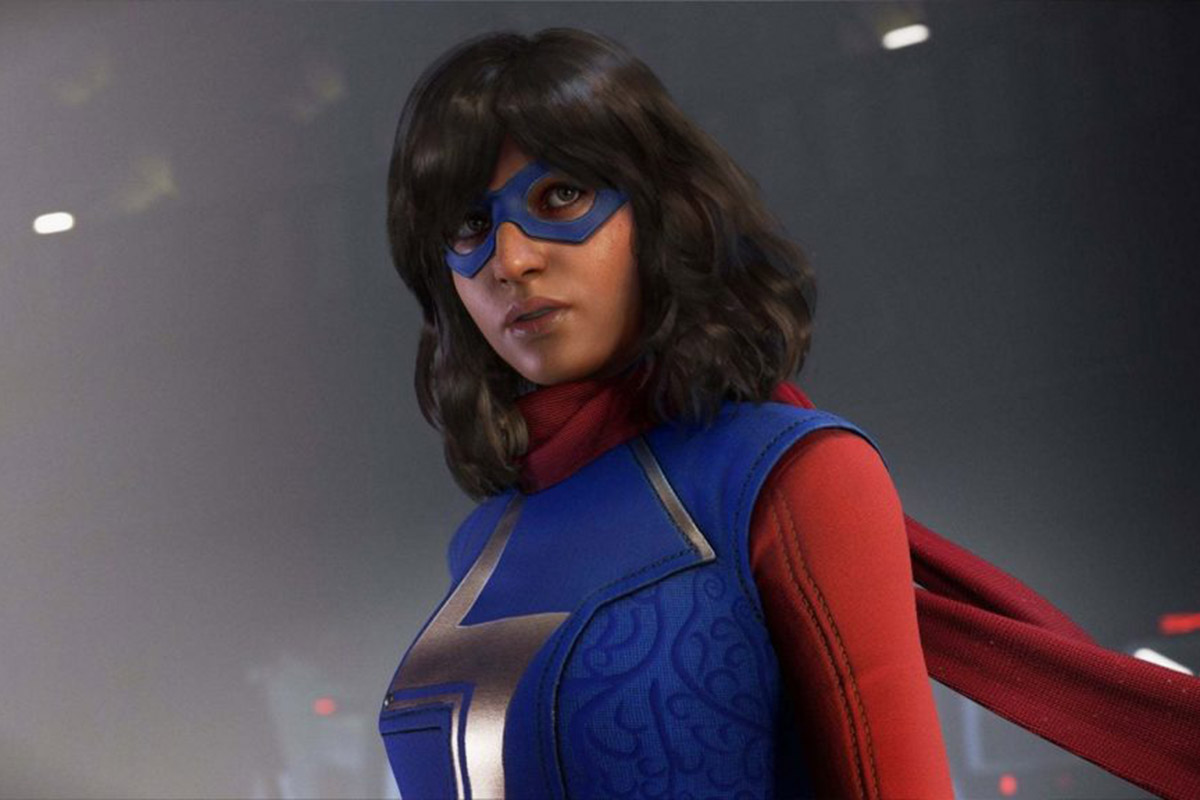 Kamala Khan is Marvel's first major Muslim character
Meet Marvel's Muslim Superhero
Everything you need to know about Kamala Khan
Talk of Marvel creating their first major Muslim superhero has been exciting comic book fans ever since the announcement last year, and now she's finally made her first appearance in the new Marvel's Avengers game that launched a few days ago.
Kamala Khan is a Pakistani American superhero, though she's not completely new. Kamala made her first appearance in 2013 as 'Ms. Marvel', a female character that has taken on the forms of various female superheroes in Marvel Comics since 1970. She's made several appearances since then in print and video games, but only as bit parts. 2020 is the year that she's finally getting credited as a lead gaming character. Further plans include Kamala Khan being in a new Disney+ series as part of Marvel Cinematic Universe, and eventually having her own movie too.
In Marvel Avengers Kamala's character is voiced by actress Sandra Saad who has commented that Kamala is not a 'token' character but someone who's fully three-dimensional, a Pakistani but also a first-generation American.
She's not just flying the flag for Muslim women in comics either, but women in general. There are still very few female comic book characters in Marvel and DC Comics. Other than Wonder Woman and Batwoman we're still largely faced with white male leads like Superman, Spiderman, and Aquaman. DC Comics do however, also have a female Muslim character who made an appearance in the TV series Legends of Tomorrow. Zari Tomaz is a female Muslim hacktivist who uses her hacking skills to benefit social change, but her character is based in the future, 2042, whereas Kamala is very much a present-day heroine.
So how does Kamala shape up? In the game, she is the 'lead' with other Avengers taking supporting roles. Gaming fans who've given it a spin say that there are many references to her religious background and even a scene where her father, 'Abu' asks her if she'd like to go to the mosque with the rest of the family.
The game begins when Kamala is a teenager and doesn't yet know that she has powers. She and her father are on their way to San Francisco for an Avengers  'fan fiction' competition and it's here that she meets her future Avengers family for the first time including Thor and Captain America. The day doesn't end well though as an attack at the event sees her witnessing the superheroes in action in real life for the first time. The game then fasts forward five years where her character is put through her paces as a superhero in her own right, working with the Avengers team on her first big mission, and it concludes with her father giving her permission to join them as an official Avenger.
A feminist character who is led by her faith, Kamala Khan is a new role model for young Muslim girls around the world, and could well see a whole new generation take up gaming. She also provides a positive representation of American Muslim women, and for that, we salute Marvel.
Now then, when does her movie come out?  The game is great, but we want to see her on the big screen pronto!
Marvel's Avengers is available now for Stadia, PC, Microsoft Windows, PlayStation 4, and Xbox One.