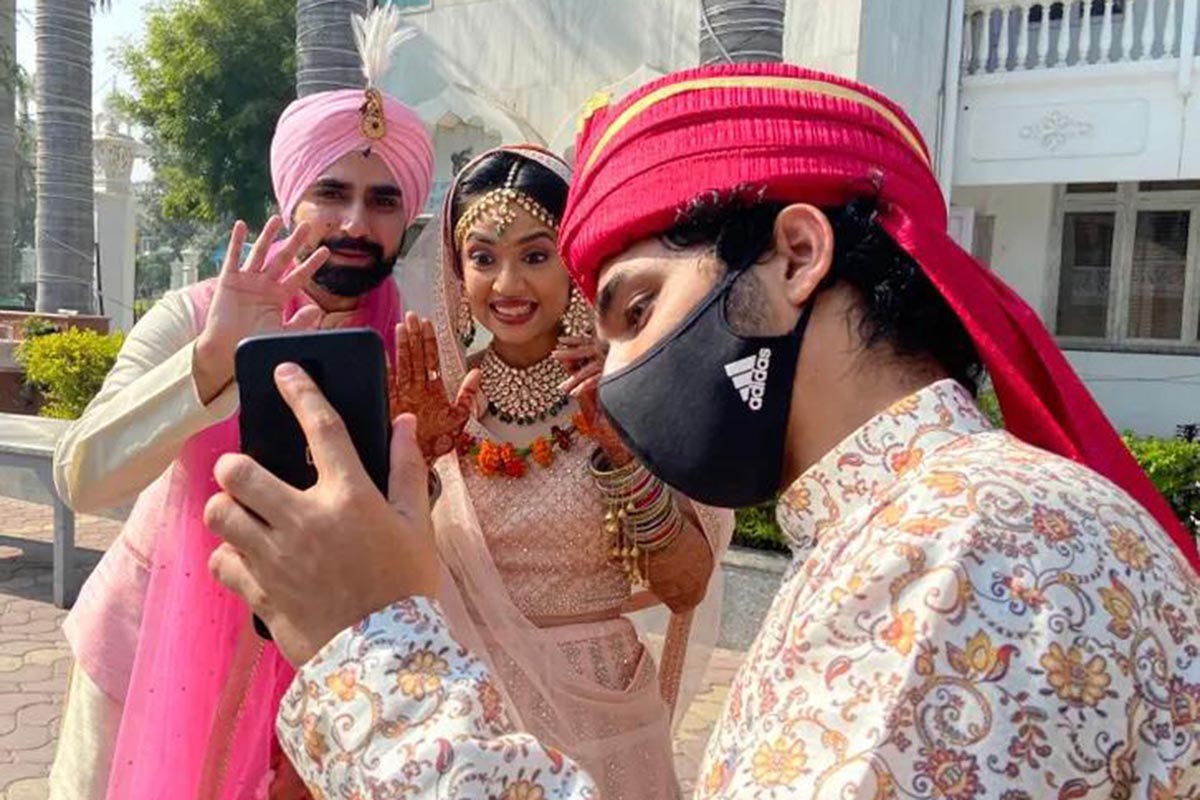 Secrets Of A Lockdown Bride
Are small weddings the new trend?
Big weddings will make a comeback as early as June 21st, with the UK on track to remove guest restriction. But with a fluctuating Covid-climate and emerging trends for smaller weddings, is a big wedding the best option? We talk to a 23-year-old recently married, 'lockdown bride' to find out more.
What were the pros of a small wedding?
I had a small wedding during the second wave of lockdown, and it was good and bad in its own way. I had always planned to have this huge wedding with all my relatives, but I wanted to make sure my relationship with my partner was made halal as quickly as possible.
The best thing about having a small wedding was it was super personalised. From the colour the guests wore down to the handmade desserts, we had a lot of fun, and it was easy to talk to my best friends and family on the day. I think we all tried not to cry throughout the day, which was really funny! Overall, everything was straightforward to plan, I got a lot of my friends involved, and they took over.
What were the cons of a small wedding?
Okay so, family and friends who weren't invited were really upset. Even though they understood it was a lockdown, it was really hard for me to tell them they couldn't come. We've been planning this day for the longest time and didn't expect we had to give them the news. That bit was heart-breaking for me.
I think the only other thing was the events were held at home because of lockdown, so the decorations had to be important, and we had to cut down a lot of things I wanted.
Are you planning a big wedding reception?
Initially, we did plan to have a small ceremony and then a big party a year later, but I still haven't decided. I want all of my friends and family to be there, and I want to have a proper party, but at the end of the day the moment was between my husband and our families. I feel, as long as they were there and we moved forward in the shadow of the Quran, we have done our duty. I think I'm going to talk to my friends and family, and see what they want.
What advice would you give to couples planning their wedding?
I think, go for the wedding you want. Don't let anyone tell you what to do because you don't want to regret it. I spent a long time planning a huge wedding, and it was so stressful, and then it got changed all of a sudden to this small wedding. It was emotional and stressful, but it was worth it.
With the money we saved, we went on an extended honeymoon and put away for our new apartment. I think that was good. Going forward, I probably will plan that big party after all. But yes, your special day should be what makes you happy. Go for that!
If you're looking to get married, check out Asiana Magazine for wedding inspiration to help you plan your big day!