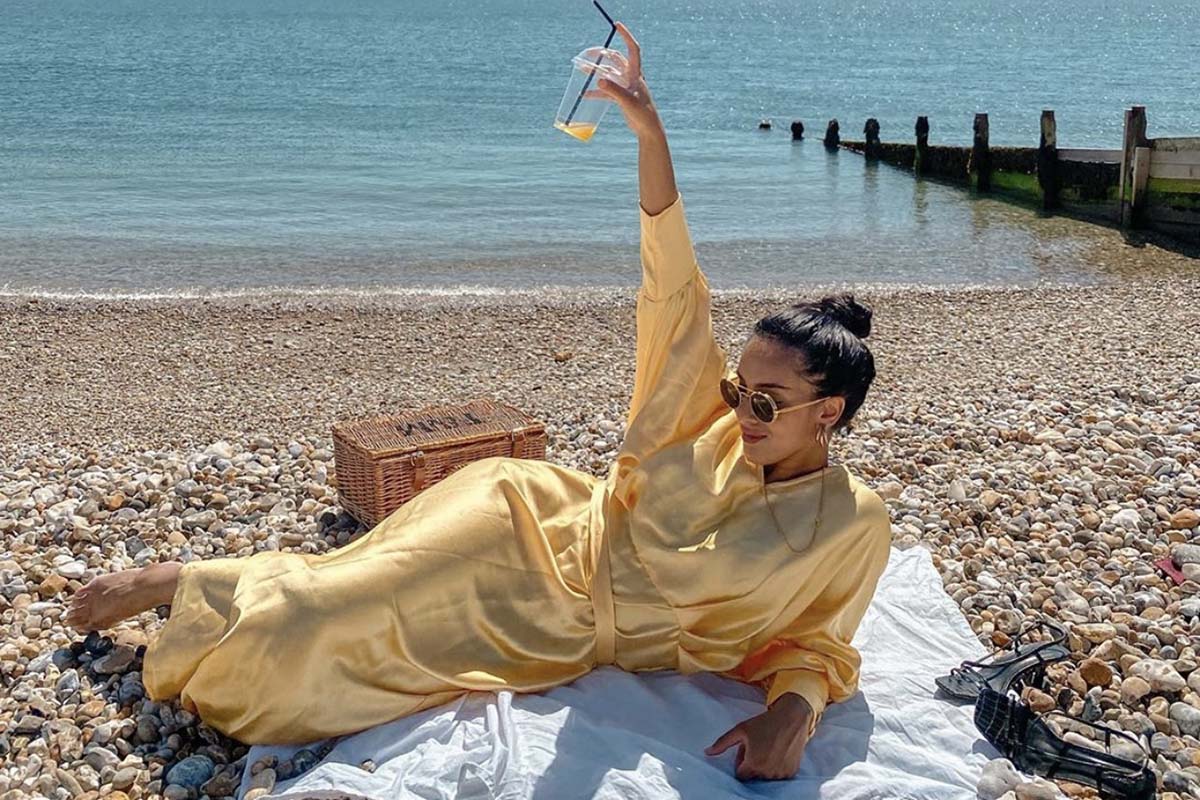 #StayCays: How influencers are spending the summer
If Covid-19 has thwarted your plans to go abroad then fear not, the UK is full of holiday hotspots
For the second weekend running it's set to be a scorcher in the UK, with temperatures heading into 30+ degrees, some predict it could reach 36 degrees, pretty much the same levels you'd find in a desert. But while holidays abroad maybe out of the question, there's still plenty to do on our own shores.
We've been getting inspired by some of our favourite influencers to see where they've been spending their UK Vacays and it's giving us serious holiday envy. Blogger Pardeep (@singhstreetstyle) has posted shots of him in the city of Bath, Ruma (@Rumahasit_) has been soaking up the sunrays at Selsey Beach in Sussex while model Cameron (@Cameron.s.khan) has been trekking in Wales.
Secret Beaches – where to go for a quiet getaway
The biggest concern for most of us is how busy beaches will be – we've all seen the pictures of overcrowding in popular spots like Brighton and Bournemouth and how this could lead to virus spikes, but not all the seasides in the UK are as packed as the usual tourist hotspots.
Here are 5 secret beaches that are perfect for some peace, quiet and romance:
Coves Haven in Holy Island, Northumberland
A sandy, sheltered beach set against high dunes giving you uninterrupted privacy.
Drigg in the Lake District
On the edge of Cumbria, Drigg is a haven of golden sand dunes that stretch as far as the eye can see
Strathy Bay in the Scottish Highlands
Dramatic views of caves and rocky stacks in one of the most remote parts of the UK.
Shepherd's Chine on the Isle of Wight
If you've not been to a chine, you need to add one to your travel bucketlist. They are dramatic coastal gorges creating a unique backdrop for your holiday photos.
Traeth Bychan Beach in Anglesey
A quiet beach mainly used by the local sailing club rather than holiday makers, it's a place where you can simply relax and enjoy the calming sea breeze.
Wherever you're going to make the most of the heatwave we wish you happy holidays. Stay safe and don't forget to wear a mask!
(Beaches recommended by Showerstoyou.co.uk)