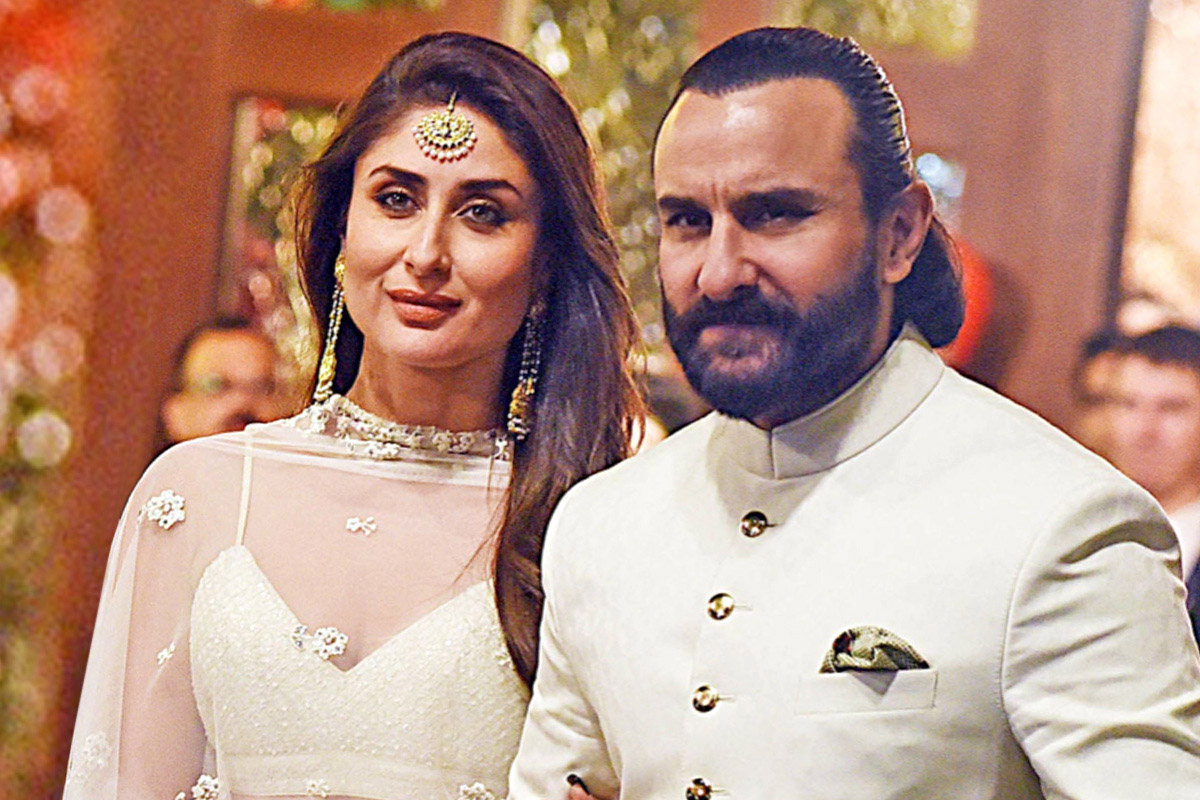 It's double-joy for Kareena and Saif as they celebrate his 50th and their own big news
What are the Khan-Kapoors smiling about?

2020's silver lining for Bollywood's dream couple
It's been a sad few months for film lovers. Not only has there been no movie-making going on, meaning there will be a delay to any new Bollywood releases, there's also been a lack of outings by our favourite stars and we sure do miss seeing them papped in their finery. Thankfully though, over the last few days there's been some news to make us all smile. In the same week that Saif Ali Khan celebrated his 50th birthday, his wife Kareena Kapoor, a former Asiana Wedding Magazine cover star, announced that she's expecting their second child.
When we interviewed Kareena on location in Dubai back in 2017, it was shortly after she'd given birth to their first child Taimur. In that first photoshoot and her only interview to UK press since becoming a mum, she confessed to Asiana that she's very much a homebody. She told us: "My life is very simple and plain like an ordinary girl. I'm quite basic and down-to- earth. I prefer to be in casual clothes at home and find getting into red carpet looks quite a headache."
Bebo as she's affectionately known, also told us that as a mum, she's keen to do things her way: "So many people have given me their thoughts on how to raise a child, but I don't really take their advice. I've never been comfortable doing what others tell me to do. I believe in listening to my own heart and following my own journey."
A second Khan-Kapoor also means an extension to the dynasty that Saif and Kareena already both belong too. Saif who is set to become a father of four has two children from his previous marriage. His daughter Sara Ali Khan has already broken into Bollywood and there's no denying that Taimur has inherited movie star looks and he's only three years old!
Saif's 50th bash at the weekend was celebrated with close friends and family with party pics shared on the social profiles of his sister Soha and Kareena's sister Karishma, as well as some loved up boomerang's on Kareena's own Instagram feed.
Kareena hasn't let her pregnancy stop her from working. The actress who turns 40 next month, is due in March 2021 and is currently completing film projects before she goes on maternity leave.
2020 has been a tough year for most of us, but with two major milestone birthdays to celebrate and a new arrival on the way, it's also proved to be a year that still has a silver lining for one of the industry's favourite couples.
Congratulations Kareena and Saif from the Asiana team.
Images: Alexandre Pichon for Asiana Wedding Magazine
Hair and Make-Up: Lubna Rafiq
Cover outfit: Monga's
Other outfits: Tena Durrani
Jewellery: Jewels Gems and Deeya Jewellery
Location: Xclusive Yatchs, Dubai Marina