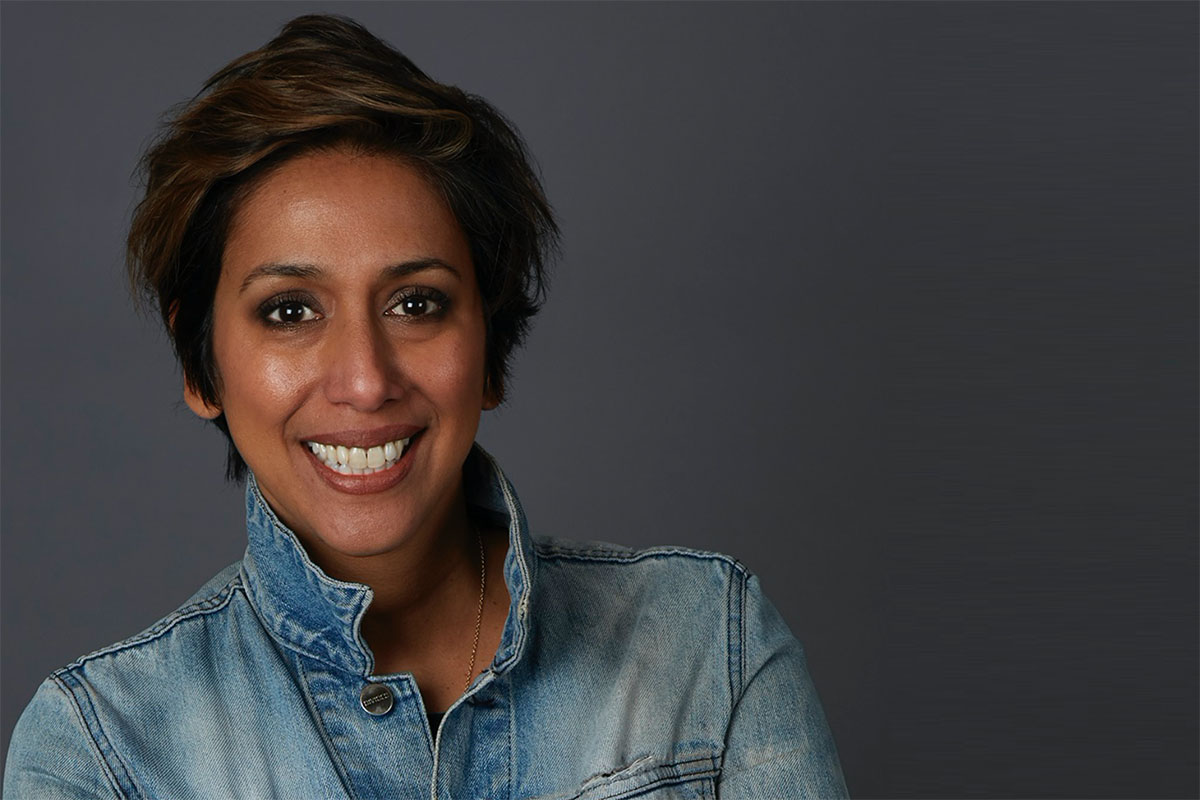 Beauty Expert Nadira V Persaud
Facial Workouts – do they make a difference?
Beauty Expert Nadira V Persaud explains everything you need to know about this powerful technique
At AsianaTV we've always got our fingers on the pulse when comes to the latest fashion and beauty trends, but we don't usually have our fingers on our face, until now! Make-Up Artist, Beauty Expert, and Author Nadira V Persaud is currently shaking up the beauty industry with her self-care technique: 'Facial Workouts'. It's a trend that all Beauty Editors are talking about and championing, but for Nadira, it's more than a fad; it's a lifestyle that she's been practising since she was a teenager.
Face workouts can be done anytime, anyplace, anywhere and it's completely free! All you need is a copy of Nadira's book Face Workouts for Beginners to guide you step-by-step, how to do different exercises, some moisturiser, and clean fingers. Intrigued? We asked Nadira to explain more.
What is a facial workout?
Face workouts are a sequence of exercises using pressure and massage techniques. It's a hands-on method, quite literally that can lead to toning and definition in your face with lifting and sculpted results. It can also improve the quality of your skin and has multiple relaxation benefits. Personally, I'd describe it as bliss!
Do you need any special products or tools to do a facial workout?
No! There are no specific tools required, however, the exercises can be adapted and applied using face blades or rollers instead of your fingers – whatever suits you. There are some exercises in the book that are a bit more intense as they use your knuckles, and for those ones, I recommend using a face oil or moisturiser to avoid dragging your skin.
What inspired you to write a book about face workouts?
I was taught face exercises as a teenager by my mother as part of my daily skincare routine.  The idea was not to rely solely on skincare but to manipulate your skin to relieve tension and maintain tone, using easy massage techniques.
I've been applying these techniques to my clients for many years and am often asked about my personal routine, so it seemed a good time to write a book and share the exercises I do. There's been a big rise in the interest in holistic beauty and as I show in my book, the routines are a lot easier than you might think, anyone can do them and experience the benefits.
It's split into different types of exercise and I've even created specific workouts for a morning routine, and exercises that target specific parts of your face that may be a concern to you like relieving tension in areas such as your forehead that can lead to forehead frowns. I also introduce a 'pinch and hold' technique for relieving tension and increasing blood flow to improve circulation.
Sounds too good to be true! Can we really rid frown lines just by giving our face a workout?
Some exercises in the book focus on lymph drainage which can offer instant results as fluid is pushed away and in turn, reveals improved tone and definition to the complexion or common areas of concern like under the eyes or jawline.
Frowning is a common concern so I offer many exercises to help banish this negative habit which is easily resolved by regularly dedicating time to relieve this area. I really do believe you can train yourself not to frown as I once did.
How often should we do facial workouts?
Face workouts are superb to add to your self-care routine if you have time, though I encourage incorporating exercises into cleansing routines and moisturising daily.  For those who are time-poor my 'Express Workouts' are helpful for speedy skin illumination or to de-stress, plus you can easily learn some of the contortion exercises such as Full Face Circulation which can be performed anywhere as an instant tension reliever.
Can a facial workout go wrong?
We all have different thresholds when it comes to pressure but a rule of thumb would be to remember it should not be painful but if there is some discomfort whilst using pressure this should ease gradually after around five seconds. There is plenty of guidance in the book to ensure nothing goes wrong.
Who should do facial workouts?
Face workouts are pretty much for anyone of any age, though starting age would likely be when there is an interest in skincare, though I wouldn't force this, however, I do find that early teens is a popular age. I have clients who have recently incorporated my workouts to their daily regime, in their mid-40s and 50's and are finding immediate results; it's also never too late to start.
What do you love most about giving yourself a face workout?
It's a wonderful form of self-care, particularly in these trying times. Many workouts consist of self-soothing exercises that have helped me through moments of stress and anxiety. The key thing is to enjoy the process of face exercises and take it from me, once you start and have seen the benefits you won't want to stop!
Face Workouts for Beginners by Nadira V Persaud is available at Organa Beauty and Wellbeing www.organabeautywellbeing.com and from all major bookstores worldwide.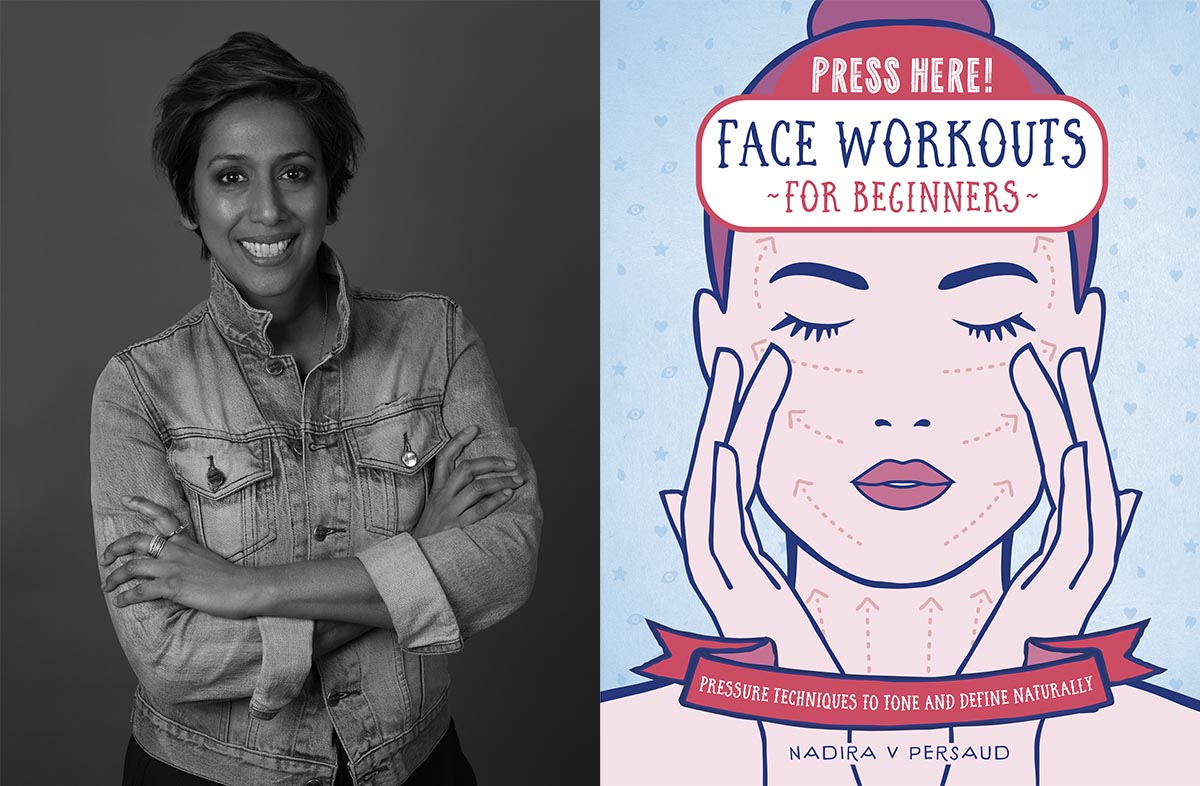 Revitalise your beauty routine with Nadira V Persaud's book Face Workouts for Beginners