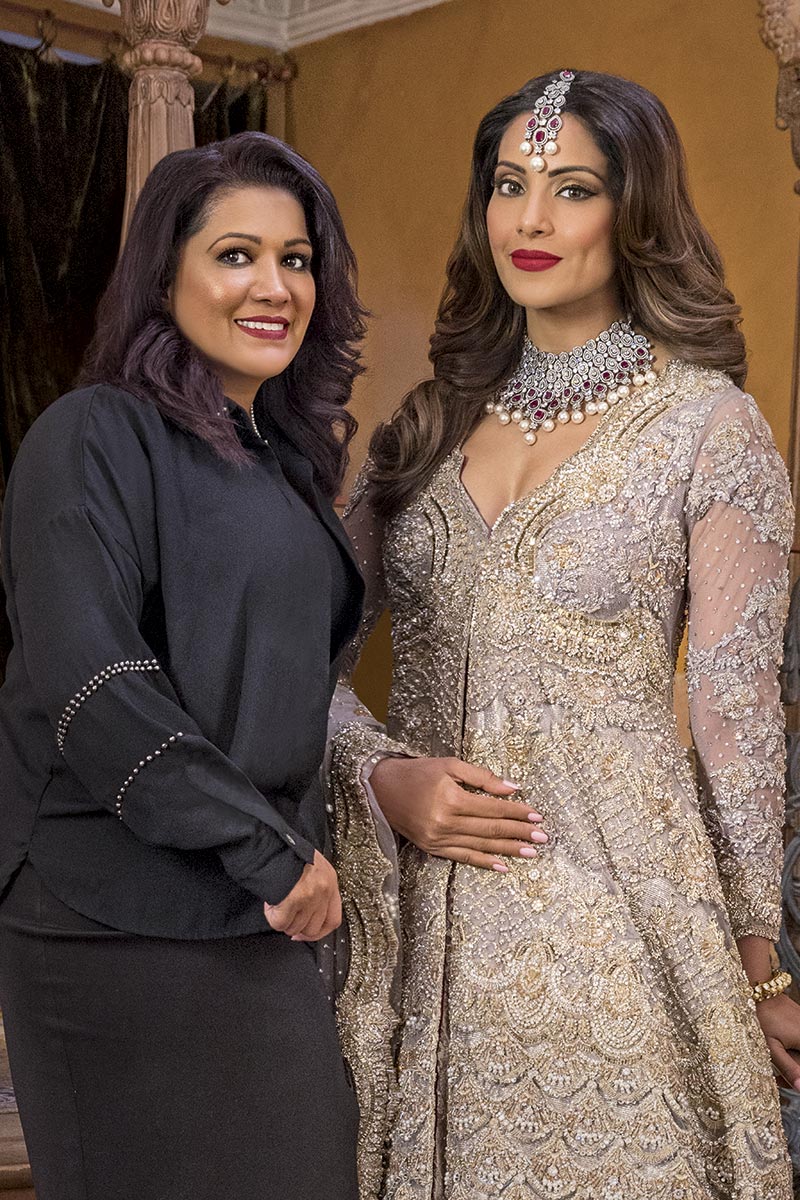 Celebrity MUA Joggy Kang tells us about her incredible career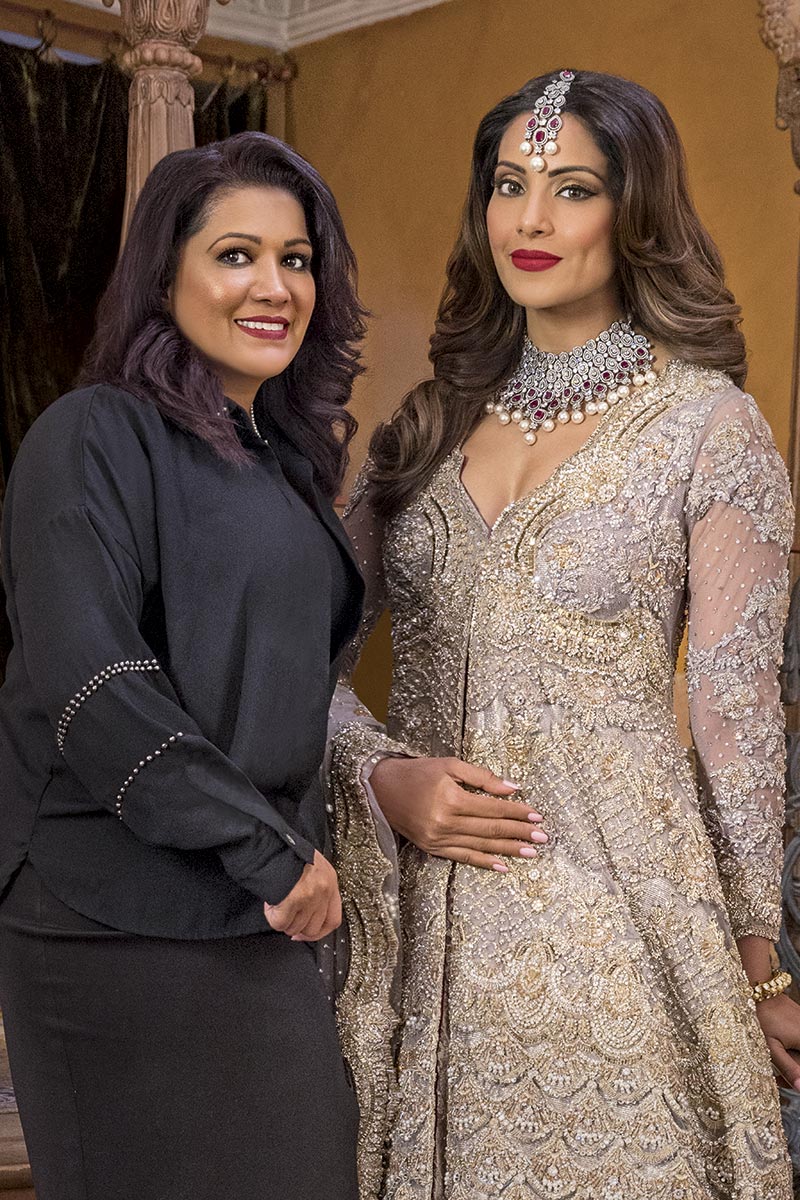 Celebrity MUA Joggy Kang tells us about her incredible career
With a staggering 20 years of beauty experience under her belt, Joggy is a household name when it comes to Bridal MUAs. An internationally renowned role mode in Asian bridal make-up and owner of the prestigious J Kang Beauty Academy, Joggy has sealed her position as the leading MUA in the UK. Passionate, focused and multi-talented Joggy has dedicated her life to beauty but also has a background in sales and as a fraud analyst; but there's certainly nothing fake about her. Joggy is the the real deal. An inspiring entrepreneur who has taken her passion for beauty and turned it into her very own empire. She's regularly called upon to do the make-up for A'list celebrities, has managed the backstage beauty team at the Asiana Bridal Show and makes time to pass on her skills to new students at her academy.
Her creative portfolio and accolades include being named BABTEC Make-Up Artist of the year, having the honour of doing legendary singer Asha Bhosle's make-up when she won a Lifetime Achiever's wards, has done the make-up for a robot fashion show at London Fashion week that received over 300 million views and done the make-up for many high-profile actresses including Roxanna Shahidi (Emmerdale's Layla Harding) and Bollywood superstars Sonam Kapoor and Bipasha Basu. Recently she did the make-up for Miss England Bhasha Mukherjee who competed for the title of Miss World in December 2019.
Despite being constantly in demand by celebrities, event managers and real brides alike, Joggy remains incredibly down-to-earth. Here she takes time out of her hectic schedule to talk exclusively about her industry successes and celebrating two decades as an MUA.

What attracted you working in the beauty industry?
I've always been interested in and had a passion for hair and beauty and I'm a fully qualified therapist and trainer in beauty treatments, hair and make-up. One of the biggest attractions was the opportunity that make-up gives you to work with people. I love to make women feel special by being the best version of themselves. Once they develop that kind of confidence they really can conquer the word, so you could say that I give them a little helping hand. Whether it's feeling amazing after a relaxing facial or having a glamorous make over, beauty is a powerful force.
What services do you offer?
My services reflect my passions, skills and experience so though I get referred to as an MUA, I actually provide full bridal make-up and hair styling services as well as beauty treatments such as facials, waxing, manicures, pedicures, HD brows and massage.
How would you describe your signature bridal style?
I love to create bespoke looks for my brides – every bride has unique features so it's always exciting to be able to do different looks every day. But of course when a bride books you she wants to get a feel for what you do so I have two particular looks that have become my most popular. These are a natural beauty look where I focus on soft, dewy skin, creating a flawless face that really enhances a bride's natural qualities and then the showstopping glamorous look that many brides want on their Big Day   
What have been your career highlights?
My collaborations with Asiana Wedding Magazine have been really memorable. I've especially loved being their Official Catwalk Sponsor for the bridal shows. It involves long hours and lots of hard work but it's always a buzzing atmosphere and I love the fact it's a team effort. Opening my academy was also a dream come true. Being a role model to newcomers in the industry makes my job so satisfying.
Celebrity wise I have to say that Asha Bhosle was my favourite. I grew up loving her music and couldn't believe I was in her presence doing her make-up. Working with Bipasha for the cover of Asiana and then being reunited with her at the Asiana Wedding Weekend was a real pleasure too. We have a great rapport; she loves my sense of humour. And of course, working with Sonam Kapoor – she's considered India's No.1 fashion icon. She's had her make-up done by the best MUAs in the world, it's crazy to think I'm one of them!"
• Joggy Kang
07879 674 174
info@jkangbeautyacademy.com
www.jkangbeautyacademy.net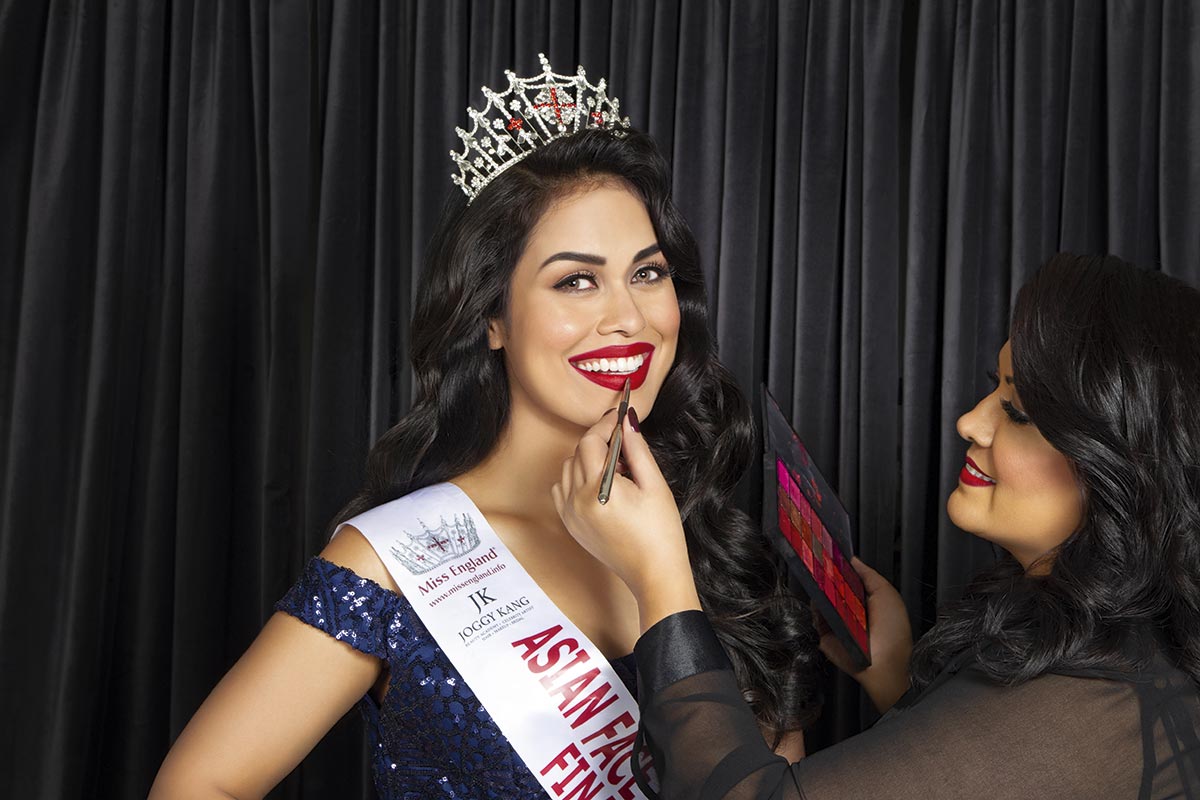 Introducing the J Kang Beauty Academy
 If you're thinking of becoming an MUA, then training under Joggy Kang is the best decision you'll make. Courses on offer:
• Bridal hair & make up application
• Personalised 1-2-1 class (for existing MUAs to update their skills)
• Personalised make-up class 1-2-1 (for anyone wishing to learn how to create the perfect look on themselves)
• Professional make-up application
• Hair styling
• Bridal hair
• Catwalk make-up masterclass
• Make-up masterclass
• Beauty courses – facials, waxing, eyebrows, manicure, pedicure, massage
All courses at the academy are accredited by BABTAC and are run by Joggy herself. They're available weekly to fit flexibly around student's dates. Graduates are also given post-course support by Joggy too where you'll be added to her team and will be able to assist on catwalk shows and celebrity shoots.