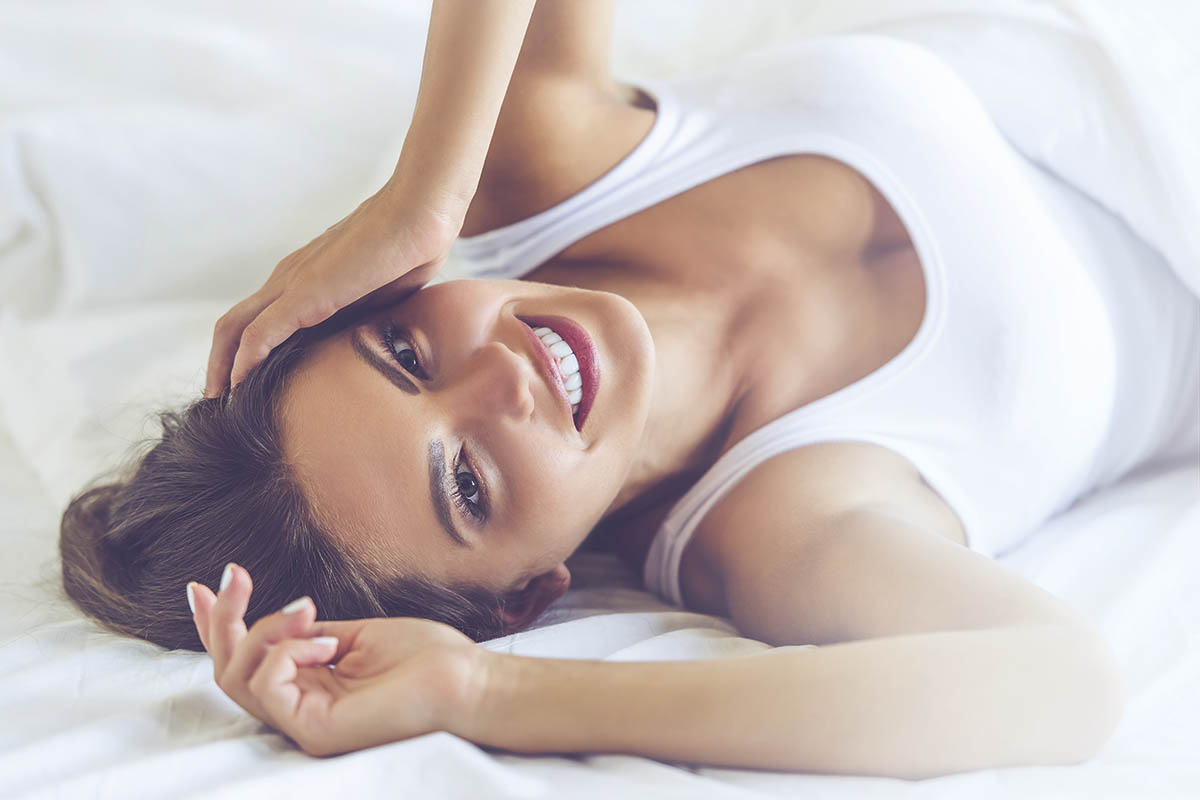 The Secrets To Perfect Skin
Your make-up artist will do wonders for you on your Big Day. But to guarantee you stay looking your best long after the celebrations, treat the underlying problems says Dr Fauzia Khan from Binsina Laser Clinic. Here she gives her advice on how to eradicate that age old problem of hyperpigmentation.
Lines, wrinkles, spots, dark circles… all of us have a list of complaints when it comes to our skin. One of the most common concerns that Asian women complain of is hyperpigmentation: discoloured skin that results in unsightly dark patches. The good news is, you don't need to live with it: there are simple, affordable cosmetic procedures that can help. Leading Cosmetologist and Skin Laser Consultant Dr Fauzia Khan an Aesthetic Practitioner has worked in the field of dermatological problems for over 15 years. She is particularly experienced in the specific problems associated with darker skin, such as hyperpigmentation
What is hyperpigmentation?
Hyperpigmentation manifests as dark patches or mottled skin. This can result from UV damage, post-pregnancy and after any trauma to the skin. It leaves an uneven skin tone that for many women can lower their self-esteem. Asians of all ages can suffer from this.
What causes hyperpigmentation?
1 – Sun exposure is one of the most prominent causes of hyperpigmentation in all skin types, including dark and Asian skin.  Sun damage is considered to be responsible for 80% of skin ageing and hyperpigmentation, resulting in melasma, uneven skin tone, freckles and dark spots.
2 – PIH (post inflammatory hyperpigmentation) which results after an injury or damage to the skin from surgical procedures, acne, scratches and eczema.
3 – Hormonal causes, for example use of oral contraceptives, pregnancy, hormonal fluctuation such as oestrogen changes.
Younger women usually suffer from hyperpigmentation after acne, laser, pregnancy and oral contraceptive use. Middle aged and older women and men suffer from hyperpigmentation primarily on the cheeks from UV sun damage. This type of hyperpigmentation tends to be more resistant and worsens with age so should be treated as early as possible. It is recommended that all Asians should use an SPF 50 sunblock as part of their daily routine to prevent UV damage to the skin.
Why do Asians suffer from this skin condition?
Darker skin types are considered to be more resistant to the effects of the sun's UVA and UVB rays due to the increased amount of melanin (pigment). This means that Asian people are required to prevent sun damage and inflammation of skin more rigorously than fair skin. On the positive side, Asian skin tends to wrinkle slowly. This is why Asians appear to age very well compared to their fairer counterparts. In fact hyperpigmentation is one of the only telltale signs of ageing.
How can hyperpigmentation be treated?
Thankfully hyperpigmentation is not a skin condition you need to worry about. With time and the appropriate treatment, it can be managed. The current options for treatment are lasers and chemical peels but approach them with caution as lasers can lead to post-inflammatory hyperpigmentation after therapy, so only go to a reputable clinic with experience such as Binsina Laser Clinic where we carry out a full consultation and assessment before any treatment is undertaken. 
Treating pigmentation:
Assessment and analysis is vital.
Tools such as 3D computerised imaging will indicate the level of pigmentation in the skin.  For example, freckles are usually in the upper layer of the skin also known as the epidermis. Melasma is normally present in the deeper layer (the dermis.) So it is crucial to decide the treatment protocol and plan.
Treatment plan-
a. Light facials; light is used to remove and reduce pigmentation such as freckles, seborrheic keratosis and solar lentigens.
b. Laser such as 1064 long pulse NDYAG used mainly for deeper pigmentation such as melasma, PIH.
c. Fractional skin resurfacing is the latest promising tool that causes minimum trauma to the epidermis and increases the production of collagen and evens the skin tone.
d. Micro skin needling – is quick to heal and in a few types of pigmentation, the results are quite promising.
Products
Sun protection is advised all through the year. Cloudy weather does not provide much protection against sun damage. Contrary to common belief, up to 80% of the UV radiation can penetrate through cloud cover to damage your skin. The skin damage over years of constant exposure to the sun's UV rays may not be at times visible to the naked eye but is rather hidden in the dermis causing significant damage to the skin. Products used for hyperpigmentation can be non-hydroquinone based such as arbutin, kojic acid, glutathione, vitamin C and vitamin A. On prescription strength, hydroquinone is commonly prescribed by doctors.
About Binsina Laser Clinic
A leading medical aesthetic centre in Harrow, Greater London founded by Dr Fauzia Khan (MBBS, M.Sc (Clinical Dermatology), who has over 20 years experience working as professional Dermatologist working in London and The Middle East. Binsina provide safe and effective solutions for a broad range of skin conditions including acne, acne scarring, anti-aging treatments, treatments for hyperpigmentation, leg vein removal, thread and facial vein therapy as well as laser based hair removal, cellulite reduction and body contouring procedures, non-invasive face-lift and complexion enhancement treatments.
They offer a number of Bridal Packages, contact Dr Fauzia Khan for details.
T: 0208 424 0736
www.binsinalaserclinic.com