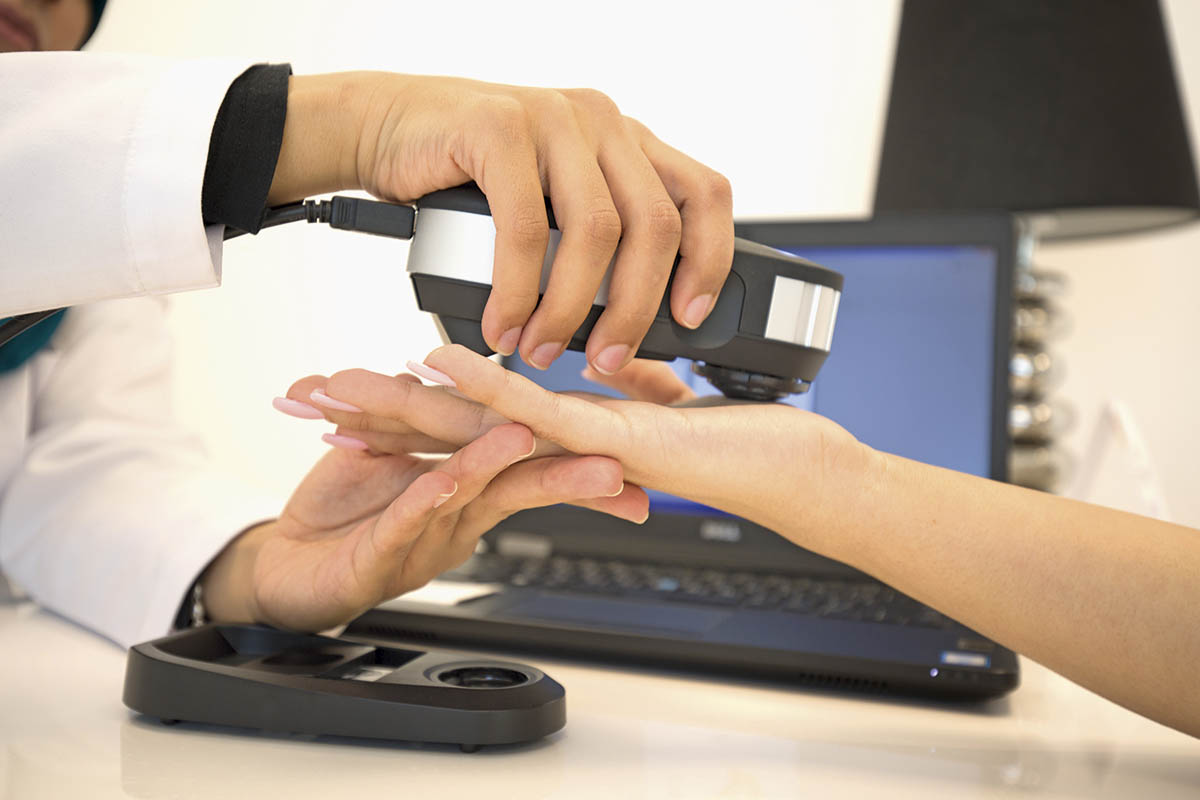 Eating Well Is Just The Start
Why there's more to nutrition than simply being health-consious
When you hear the word nutrition what springs to mind?
Most people will think about diet and the notion of 'healthy eating' but nutrition is about more than just what you eat. Every body is different and nutritional needs are too, so while it's essential we pay attention to advice like cutting back on sugar and salty, processed foods, a professional nutritional check up will tell you what nutrients your body may have a deficiency of, or may require more of. Certain diagnostic tests can determine for example if you need more iron or B vitamins and may explain symptoms you have such as feeling tired and lethargic in the lead up to your wedding.
While a GP can advise you to some extent, a professional Nutritionist can give you the detailed information you need to make necessary changes. Sana Khan a Nutrition Consultant at The Elixir Clinic just off London's Harley Street is an expert in all matters related to diet and nutrition and has recently completed a post-graduate qualification in Anti Ageing and Regenerative Medicine. Her clients include time poor city workers, busy mums, teenagers and men and women who come to her with a variety of concerns. She says: 'People are living longer these days but we are also seeing an increase in illnesses like obesity, diabetes and reliance on medications. Prevention is always better than waiting for a problem to arise so with simple lifestyle changes you can invest in your future health.'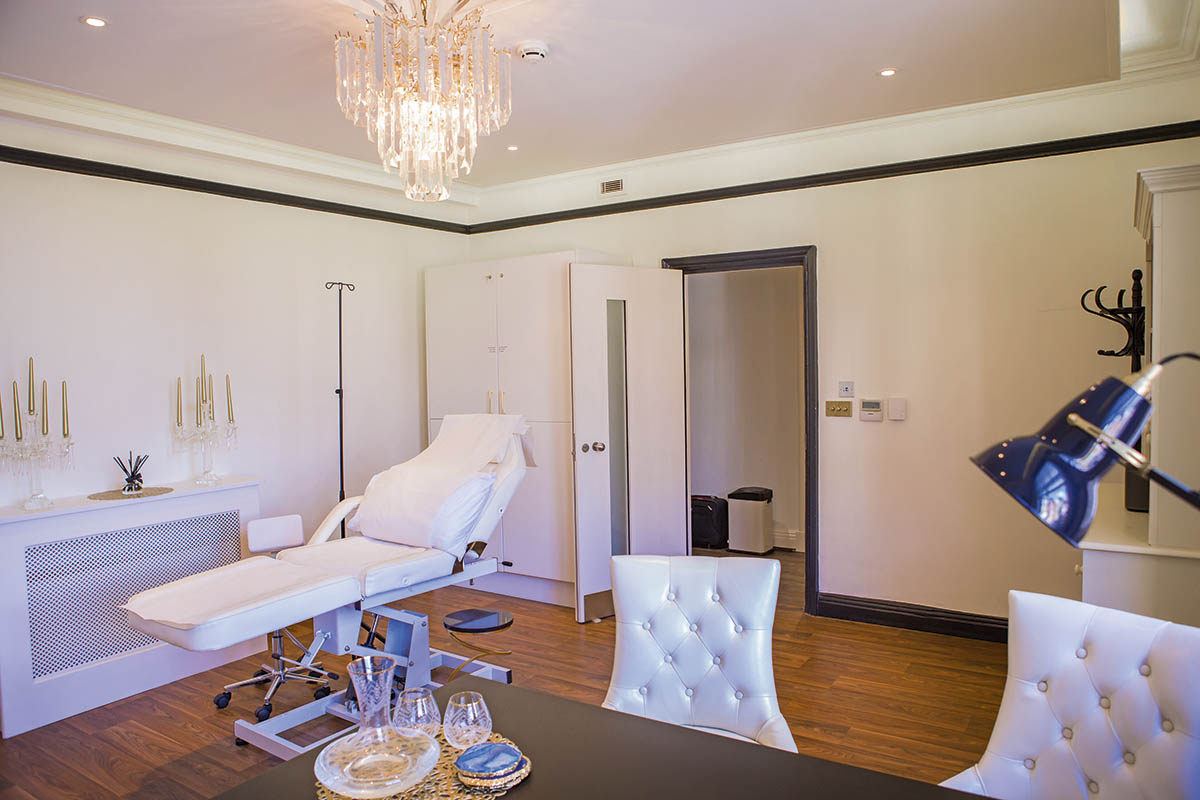 TEST: The Oligo Scan
A quick and pain free test, which tests for a number of parameters including mineral status (indicative of excess and deficiencies), heavy metal toxicity and indicates oxidative stress. This is offered at the Elixir Clinic by Sana who can then use the results to formulate a bespoke nutrition protocol.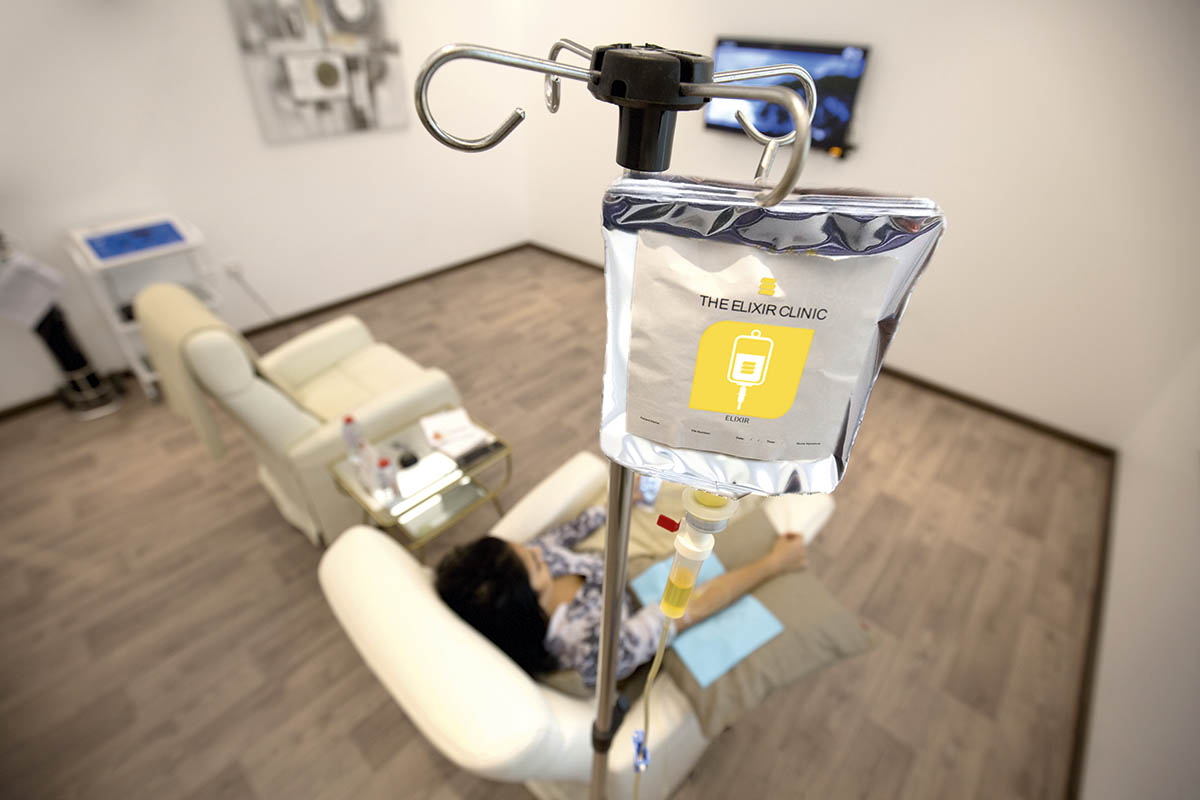 TREATMENT Intravenous Therapy: VitaDrip®
Vitamin drips are a relatively new phenomenon in the UK but are proving to be one of the most efficient ways to ensure you get the nutrients you need. They work by delivering vital nutrients to the bloodstream where they are fully absorbed with benefits such as stress relief, improved skin and overall sense of well being. VitaDrips® are created by custom blending for each person's needs and will contain a dosage of vitamins, minerals and amino acids, they are different to supplements because they bypass the digestive system which is why they are 100% effective. At The Elixir Clinic they also champion an anti-ageing drip which contains a mix of anti-oxidants and anti-ageing vitamins while other drips can specifically target problems like fatigue, boost your mood, combat jet-lag, strengthen your immunity and improve skin and hair.
A drip is connected to your vein it takes 45 minutes to be absorbed during which time you simply sit back and relax. Frequency of treatments will be discussed with your Nutritionist, in terms of brides a weekly session in the lead up to your wedding day can make all the difference. 
The Elixir Clinic, London
For the test and treatment above and to book in a nutritional consultation with Sana, contact her at The Elixir Clinic.
(Also branches in UAE and a concession in Harrods and at The Ned in London)
3rd floor, 75 Wimpole Street, London, W1G 9RS
T: 0207 486 9748
www.theelixirclinic.com