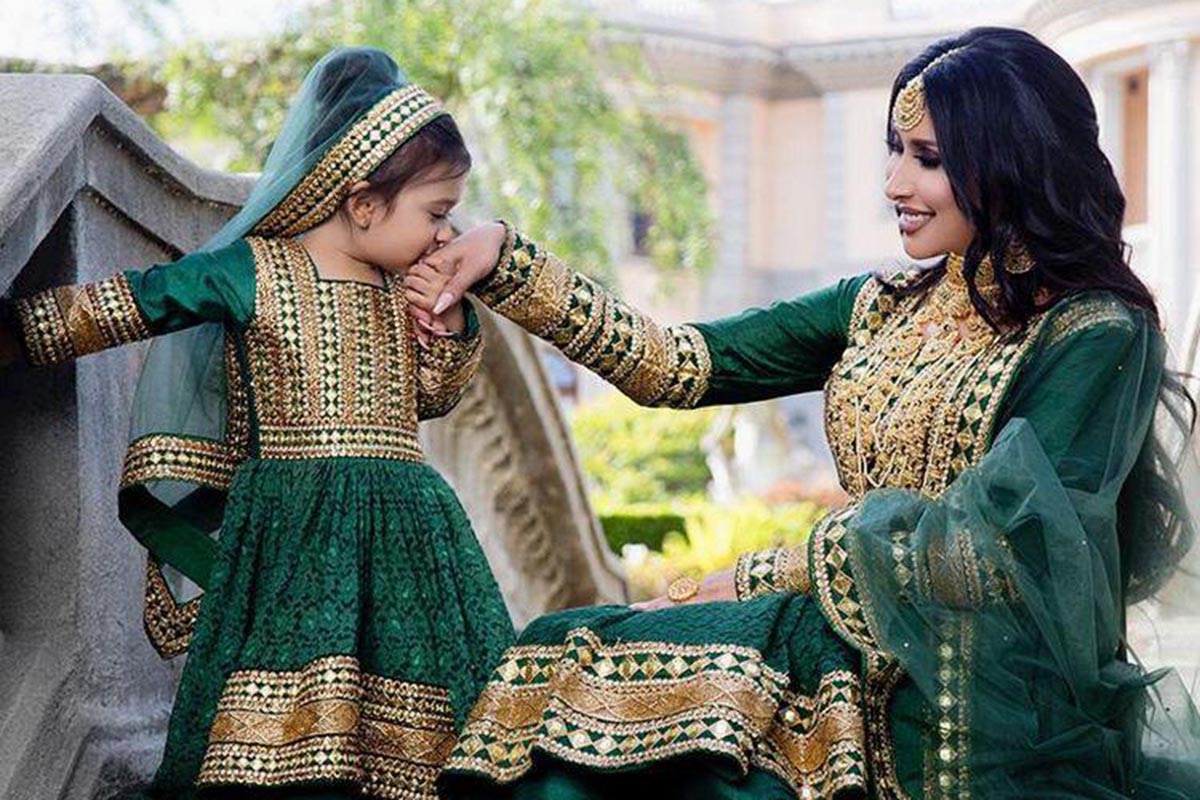 Matching Outfits: Tips On Choosing The Picture-perfect Look!
'Mommy and Me' outfits can't get any cuter! But how do you search for the best looks? Here are our favourite tips!
Weddings have their enjoyable highlights, but the stress of behind-the-scenes last-minute shopping can often suck out all the fun!  The baby-outfit process can be tiring and time-consuming, especially when it comes to picking clothes for a matching look!
We've put together our favourite 'Mommy and Me' tips to help plan the best matching outfits for you!
Main Tips on Choosing Baby Wedding Outfits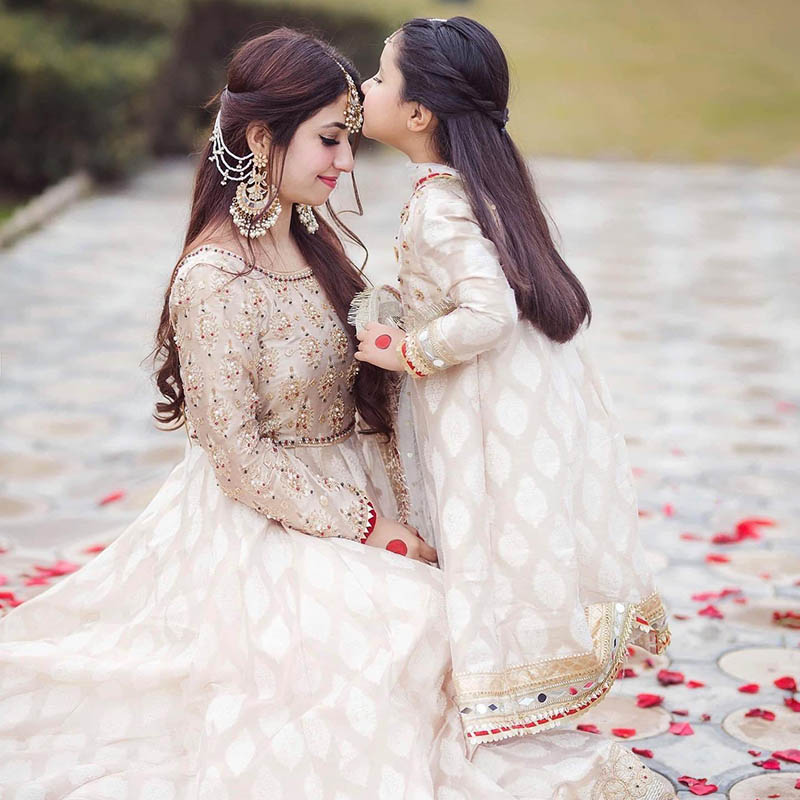 Comfort
Weddings are always important events, whether the couple is extremely close to you or 'family-friends', it's natural to want everything to be beautiful and perfect.
However, when it comes to babies and toddler's clothes for the big day, the first and foremost thing is comfort, which can be hard to find in South Asian clothing.
Luckily, 'Mommy and Me' simplistic clothing with less embroidery is a trending popular look. Or consider choosing brighter colours to help the look pop, without the troublesome and uncomfortable embroidery!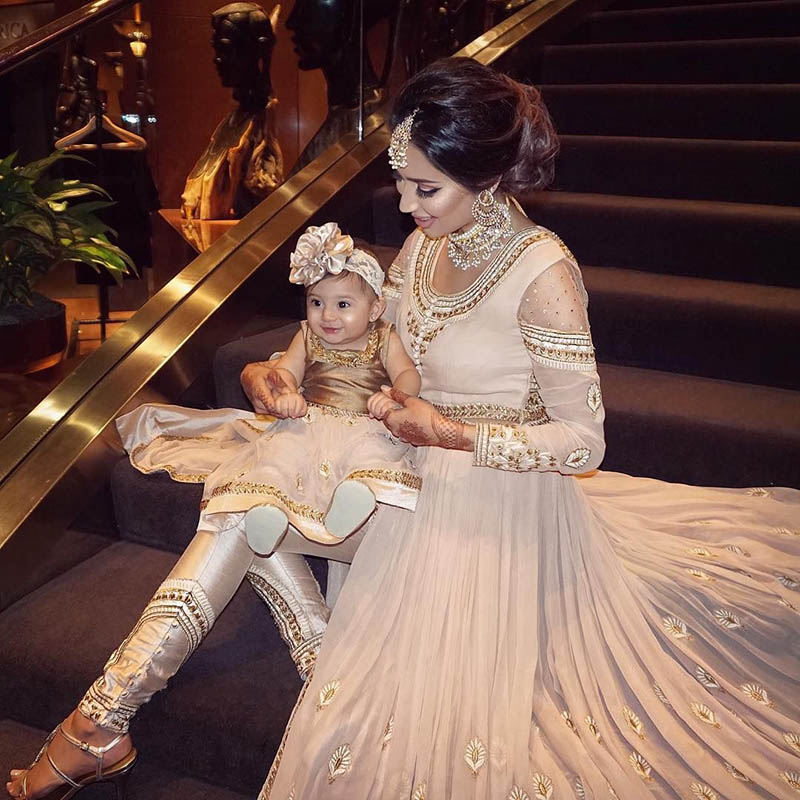 Visual aspect
Of course, for a baby girl or baby boy wedding outfit to work, it must be beautiful.
Matching clothing with the wedding colour scheme can help the outfits look Instagram-worthy, as well as choosing the perfect fit for you and your baby.
Sahara's are extremely in-trend right now, but Anarkali dresses or a matching saree and dress are always a fashionable choice!
Pairing high-quality fabrics with simple accessories like bangles or a headband can go a long way in making the outfits look cute, as well as extremely stylish!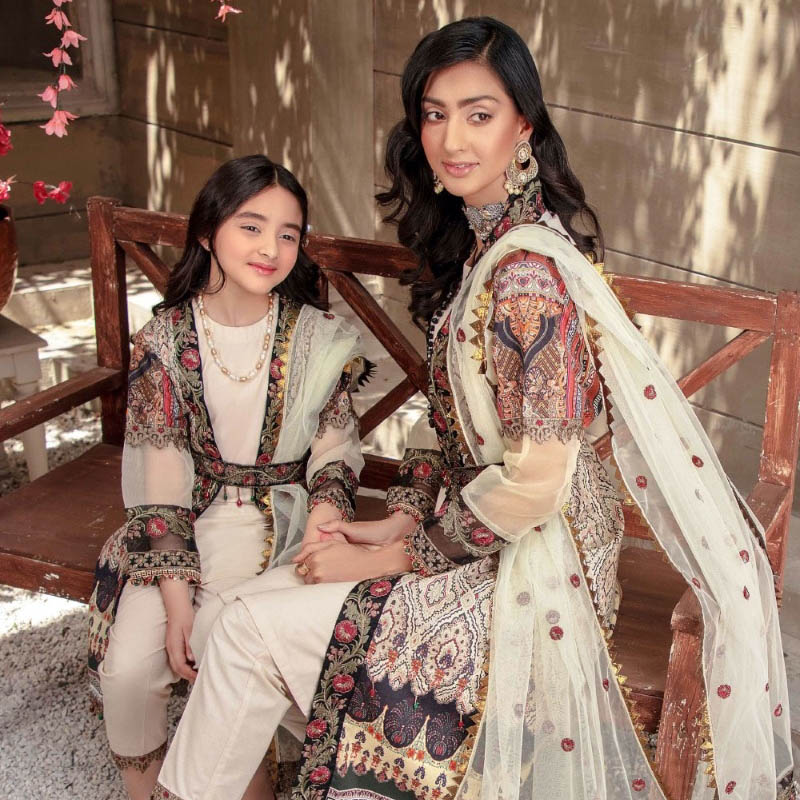 Fabric
The quality of the fabric is always equally as important. Natural fabrics such as cotton, voile, and broadcloth can go a long way in looking perfect whilst being easy to wear on the day!  The key is making the experience of wearing a wedding outfit for you and your baby as pleasant as possible!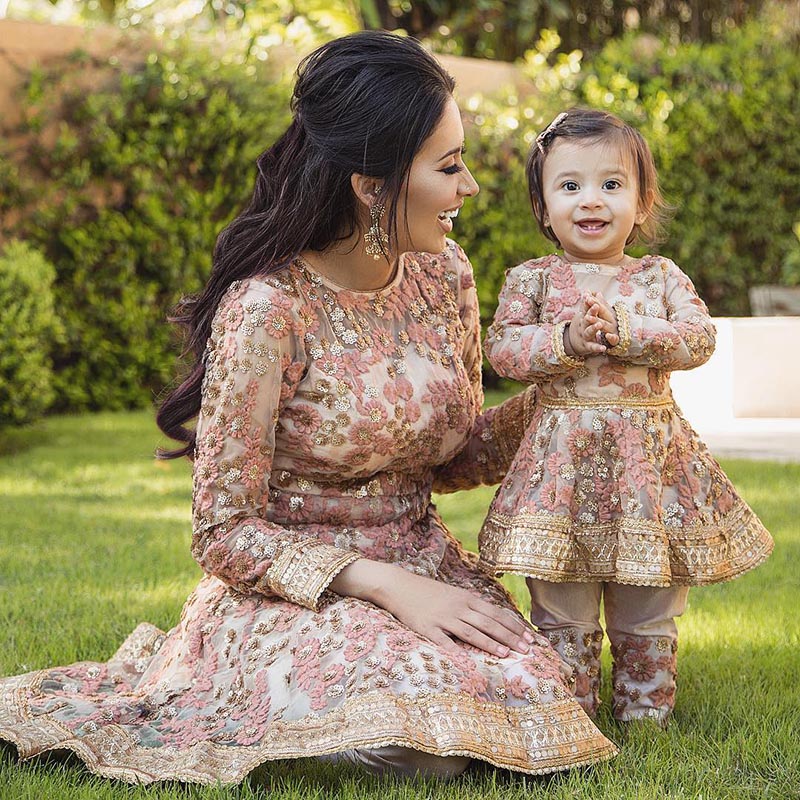 A spare pair of clothes
Children are children. They can play around, get dirty. A change of clothes is always a good option. Consider a plain outfit as a backup, which matches your dress colour to look the part!
Easy to take off
It goes without saying babies and toddlers need convenience.
To make the changing process easier, it is better to avoid complex outfits with many layers of clothing, so going for simplicity can be key!
The most important tip? Have fun! Mommy and Me shopping can always be fun and exciting! Once you've done the hard work of shopping and dressing up, don't forget to take your pictures!
For more content check out Asiana TV!