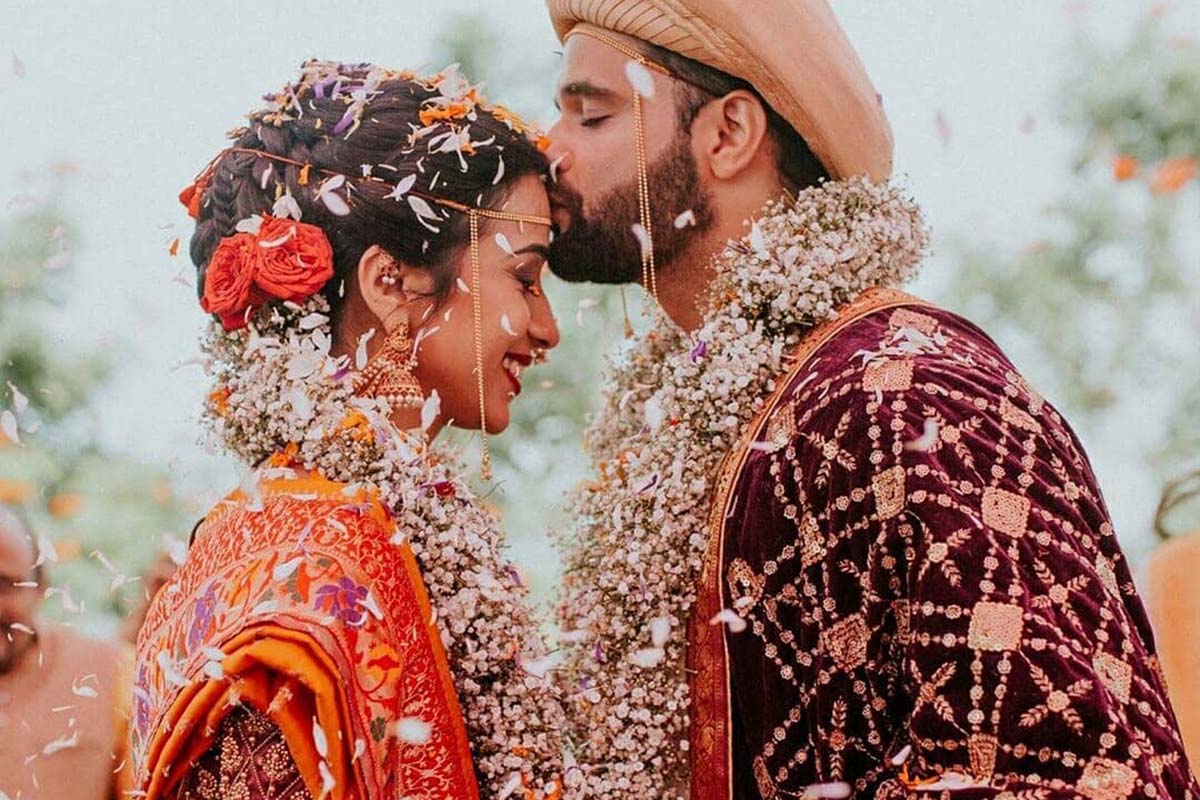 Top Trends For Bridal Silk Sari
The bridal silk sari comes in various designs and patterns and has great ethnic significance for the bride on the marriage day. Here's our favourite real wedding looks!
The tradition of wearing a bridal silk sari for marriages was formed from an early age, with intense heritage value. Modern couples are choosing to adorn traditional silk to create captivating modern moments, whilst honouring their traditions.
Silk is considered as one of royalty, and, historically, used primarily by the upper classes. Silk garments and saris produced in Kanchipuram, Pochampally, Dharmavaram, Mysore, Arani in the south, Banaras in the north, Bhagalpur and Murshidabad in the east are well recognized.
The bridal silk sari is adorned with values and importance and can be worn in different festivals and ceremonies.
Here are some trending bridal silk saris!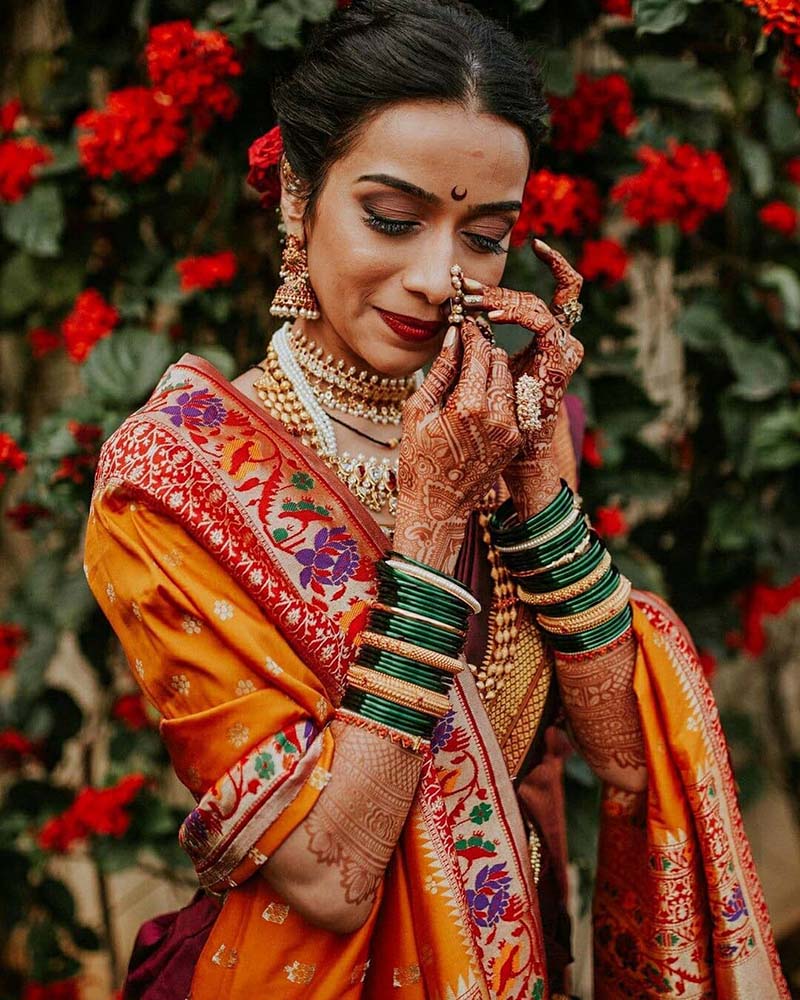 Banarasi Handloom Silk Sari:
Banaras is a part of the country which produces one of the most extravagant saris all over India. As Banarasi has always been the first preference for Indian women, especially for weddings. Banarasi silk saris are widely popular for their intricacy in work of zari and resham. Bright and colorful dyeing of the best quality silk fabric is one of the notable features of Banarasi handloom silk saris.
Image courtesy: @girishkatkar_photography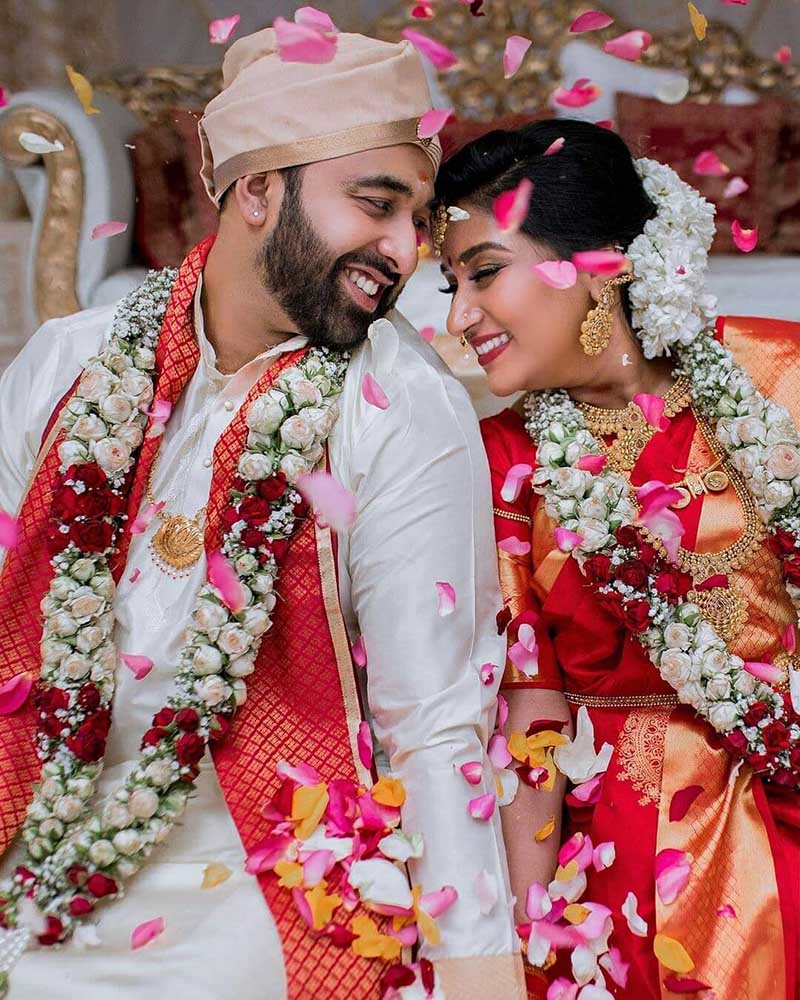 Chanderi Silk Saris of Madhya Pradesh:
The heart of India is very popular for chanderi handloom saris. The unique shades with elegant designs make it a class apart. The sari offers soft and airy feel to the wearers and it is mostly known for its soft texture, butis and pallus.
Image courtesy: @girishkatkar_photography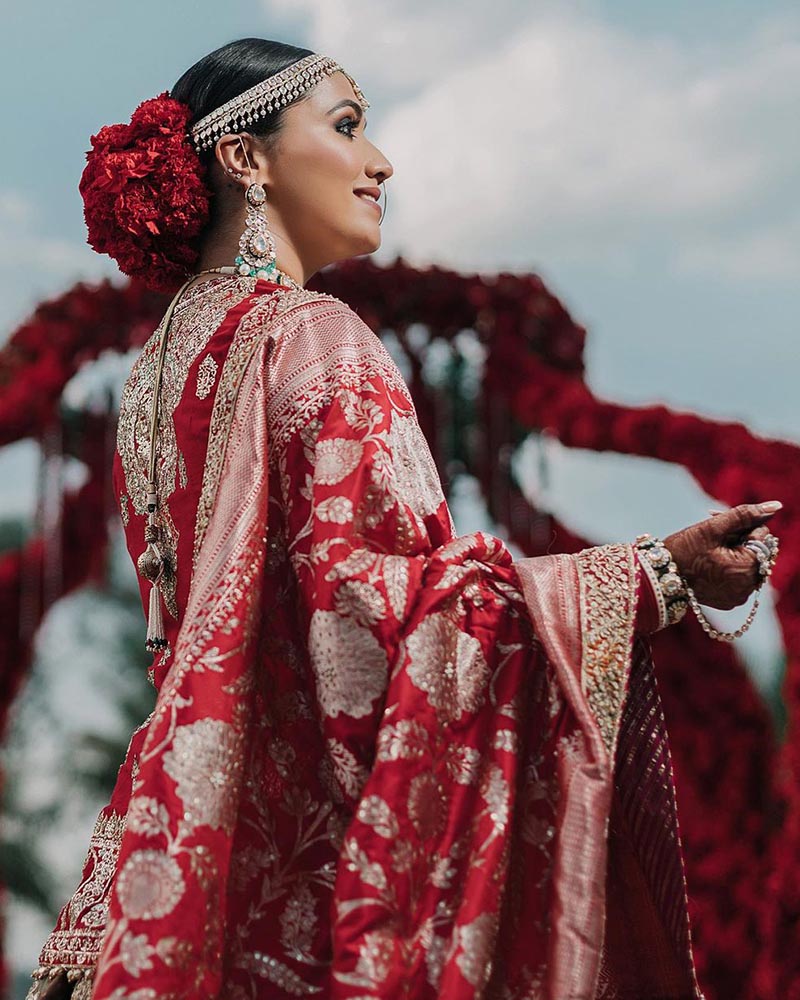 Baluchari Handloom Saris from West Bengal:
This sari is made with a handloom weaving technique and offers mesmerizing look with specially created mythological modified six yard draping. The sari is designed with finest work in resham or zari. The golden zari woven Balucharis are called Swarnachari. Throughout the Pallus it often depicts local stories or events from the epics.
Image courtesy: @cupcakeproductions13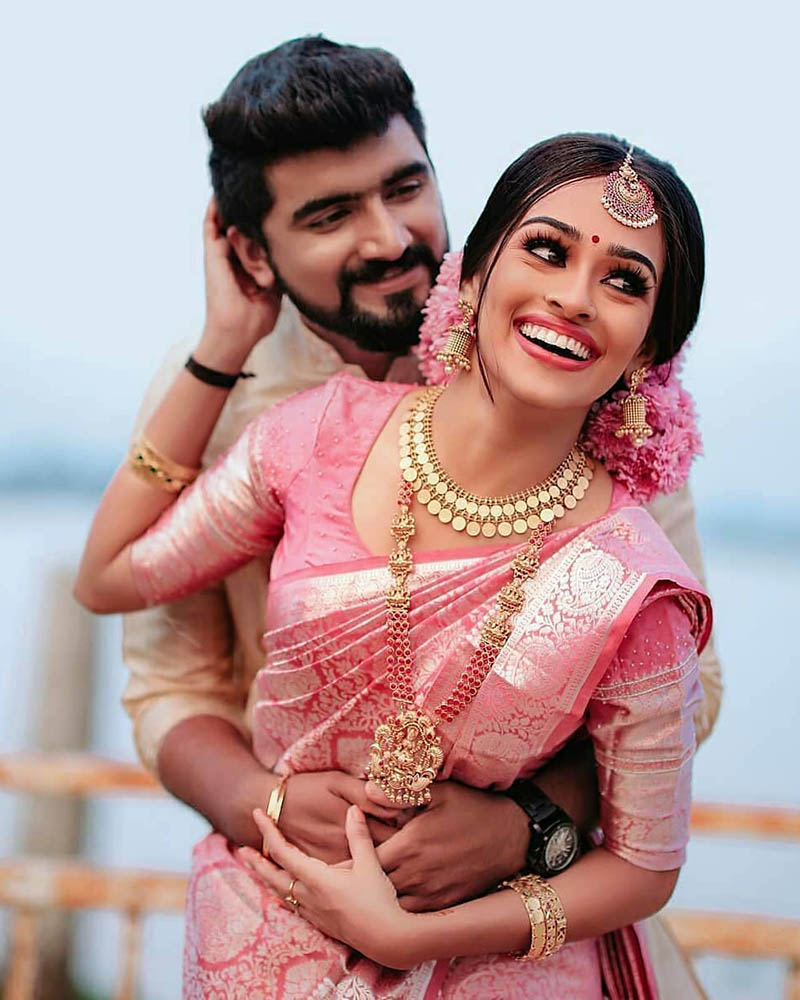 The Munga Handloom Silk Saris from Assam:
These saris from the North- Eastern part of India reflects the cultural aspects and has its own identity across the country. The most notable feature of the sari is that it offers three-dimensional effects and attached woven borders.
Image courtesy: @_aryaashok
The essences of Indian handloom silk saris are based on regional tradition and culture, and it can easily be segregated in several classes, as each type of sari demonstrates special features and uniqueness on its own way.
For more content check out Asiana TV!