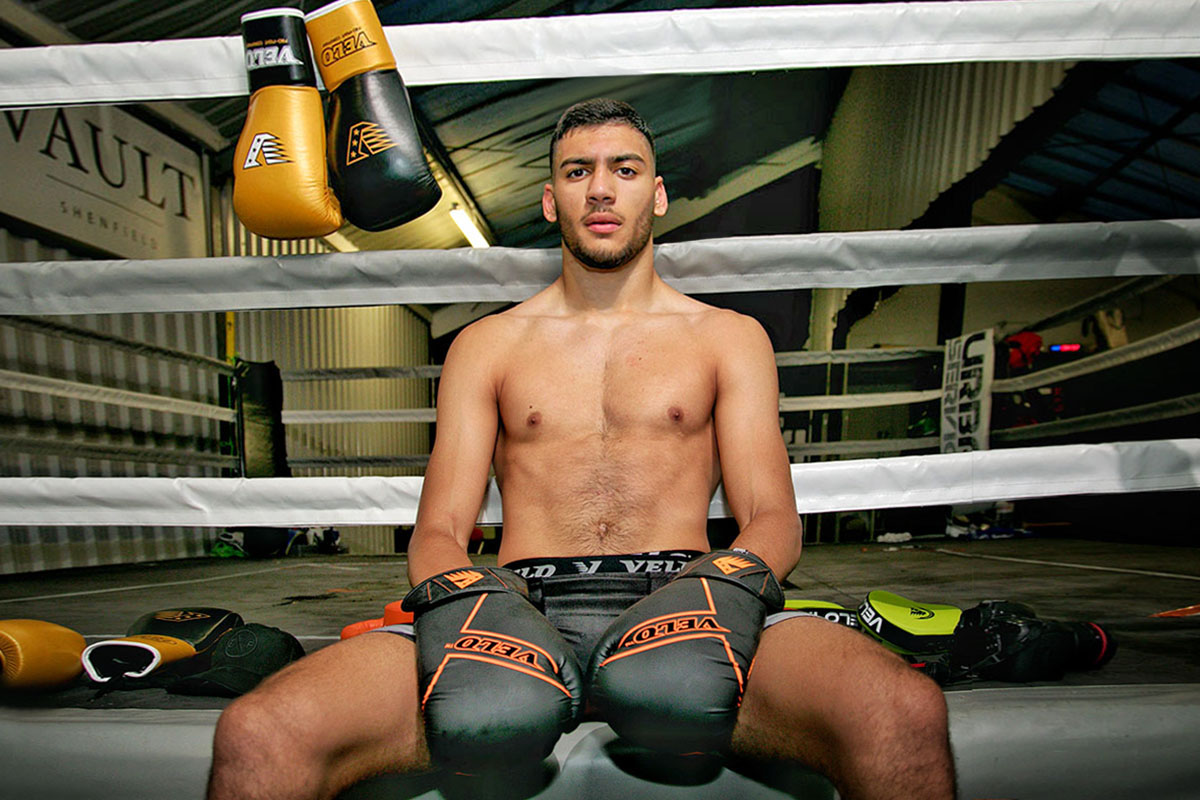 Boxing My Demons

Hamzah Sheeraz tells AsianaTV the importance of championing mental health
15 years since Amir Khan made his professional debut and one of many who watched his every move was six-year-old Berkshire boxing fan Hamzah Sheeraz. The now 21-year-old has been climbing the ranks of professional boxing since he turned pro three years ago and holds the title of European Super Welterweight Champion. Speaking exclusively to AsianaTV he talks about his journey, his goals and the importance of maintaining stable mental health in everyday life.
Beginning with his background, Hamzah tells us that Khan wasn't his only inspiration. The sport of boxing has run in his family for years. "When I was eight, my Uncle Mani, who's currently living in Australia, was a big influence in getting me into boxing… he went on to win seven National titles with Pinewood ABC… that's where my enthusiasm and love of boxing started.'
Sheeraz's grandfather was also a boxer so the apple really doesn't fall far from the tree.
Growing up with a strong identity in this craft Hamzah has learnt what it takes to become a good boxer both inside and outside the ring. "People think boxing is just about being physically fit but it's the mental attitude, the calmness and the breathing that is important. I believe that's the difference between a normal boxer and a champion."
Bridging the importance of his craft with mental health the Slough born European Super Welterweight Champion states, 'once men take care of their mental health, everything else will come together." He further goes onto discuss the wider impact of mental health saying, "how we talk about mental health needs to change. I think the way we can get more men to discuss mental health is not just by sharing their problems, which they find difficult, but also by talking about their mental focus and why some things are difficult for them, or other concerns they have."
Hamzah not only takes his standpoint of mental health very seriously but is also becoming a role model to younger children. "I am blessed to be in this position where I can be a positive role model to kids from different nationalities and religions. Kids do see me and tell me they 'love my boxing style.' Hearing that motivates me more and gives me the hunger to be the best in the sport. It's definitely not an easy sport – one punch can change the outcome but I'm ready for all the challenges ahead."
Hamzah makes a point of fusing his conscious mental approach into daily life including training which is undertaken 4-5 hours a day and split into morning and evening sessions. This daily practice allows him to remain fixed on his goals and focus on the future.
"I know that I can't just box all the time. Boxing is an individual sport. You don't have a team behind you like football or cricket to cover you if you have a bad day so the only way to deal with this is to take breaks to clear your head, otherwise anxiety builds up. I relax by angling. It's a hobby a lot of people are surprised to hear but fishing makes me happy! If I can stay focused, happy and train as hard as I can, I hope that I can reach my goal to be the number one boxer in the UK… Boxing is one of the hardest sports so you have to be mentally strong and prepared but you've also got to be positive."
With such a strong, mindful approach and a glittering career, we can't see what's in store for Hamzah Sheeraz! Be sure to follow his journey via social media and stay tuned for more features on AsianaTV.
Instagram: @hamzahSheeraz
Twitter: @sheeraz_hamzah
Website: www.HamzahSheeraz.com