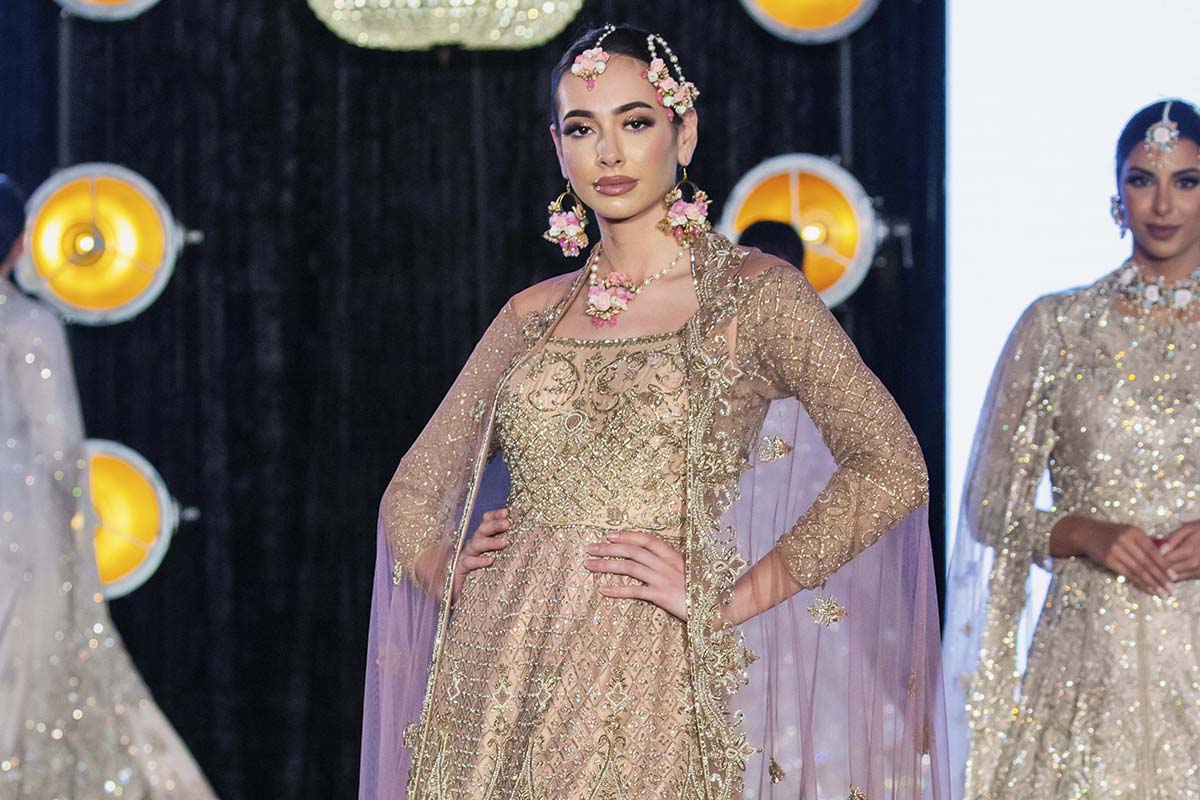 Soft And Gentle – Panache Boutique
Delicately toned registrywear for princess brides
Official Makeup Partner: @officiallubnarafiq
Photography: @pardesiphoto
Subtlety was the focus of this beautiful white collection. The use of soft shades, silks and satins combined with exquisite handiwork created luxurious outfits that had maximum impact without being too 'loud.' On close inspection the crystal beadwork shimmered under the catwalk lights, accentuating the impressive 3D embellishing, metallic floral embroidery and scallop-shaped beading.
The couture collection featured a bewitching gold, silver and pearl top with elegant embroidery, a soft peach maxi dress embellished with vintage beadwork, perfect for receptions and a magnificent baby blue dress with statement sleeves that sent a gasp through the crowd: this was a design every woman wanted to get their hands on.
Accentuating the figure was a dramatic white dress with sheer sleeves and a mermaid skirt that embodied elegance and charm making a dream registry dress.
Jewellery: AAbiz Art UK