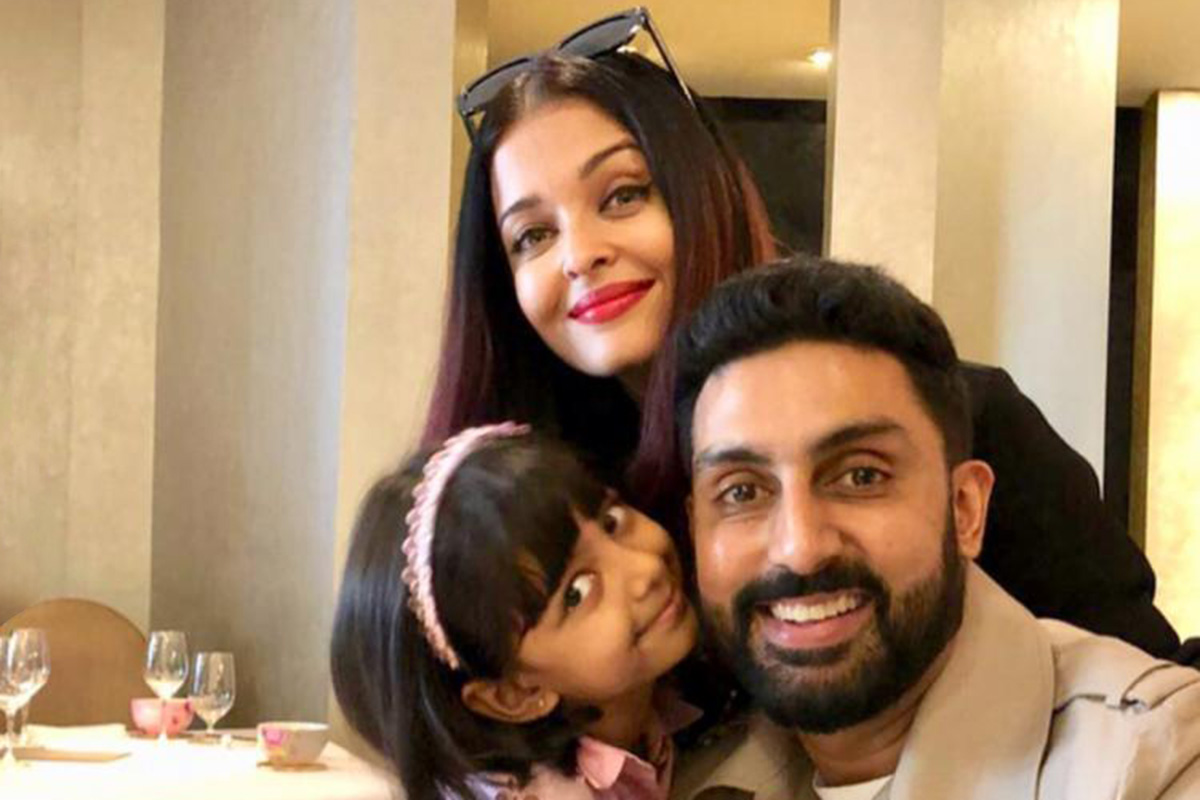 Abhishek Bachchan continues to recover in hospital
Bollywood dynasty fights Covid-19
Millions have prayed for the Bachchan's health but Abhishek remains in hospital
Coronavirus on paper sounds like a film plot but as we all know, the drama is even more shocking in reality, as we've witnessed in recent months. In Bollywood it's been a tense few weeks as the industry and film fans around the globe have eagerly been awaiting news of one of the biggest movie stars in the world – Amitabh Bachchan.
But it wasn't just the legend that was admitted to hospital last month after testing positive for Covid-19. His son actor Abhishek, daughter-in-law Aishwarya Rai and eight-year-old granddaughter Aaradhya also caught the virus. All three of their homes have been sealed and sanitised. Both Amitabh and Abhishek have been 'asymptomatic' so although they've tested positive they've only had mild symptoms. It's not been confirmed how they got the virus though there is some speculation that Abhishek may have spread it, after he participated in some publicity surrounding his latest television release.
The Big B has been very vocal about the virus to his fans telling them to take precautions such as social distancing but he's also been criticised for promoting homoeopathic remedies when he himself has received hospital treatment.
During his three-week recovery from coronavirus, the 77-year-old actor received 'death wishes' on his social media from people hoping he would die but he declared on his Twitter that he knew his fans would pray for him. In fact, some admit they've not slept for the last three weeks due to performing prayers, and it looks like those prayers have paid off.
Aishwarya and her daughter were discharged earlier but Abhishek who currently stars in crime drama Breathe: Into the Shadows on Amazon Prime, which launched days before he was admitted to hospital, is still there. Though he's not yet been given the all-clear he's taken to social media to say he is 'very humbled and indebted' to those who have been praying for him and hoped to 'beat it and come back healthier.'
Other film industry favourites who have contracted the virus include Telugu Director SS Rajamouli who made the Baahubali epics and his family, who are all currently in quarantine.
Here's how the death toll looks in South Asian as of August 2nd:
India: 37,364
Pakistan: 5,957
Bangladesh: 2,199
Nepal: 56
Maldives: 18
Sri Lanka: 11
Mauritius: 10
The UK continues to have the highest number of deaths in Europe, 46,193.
As lockdown in parts of the North of England continue, we advise that you follow all procedures and government guidelines to stay safe wherever you are.