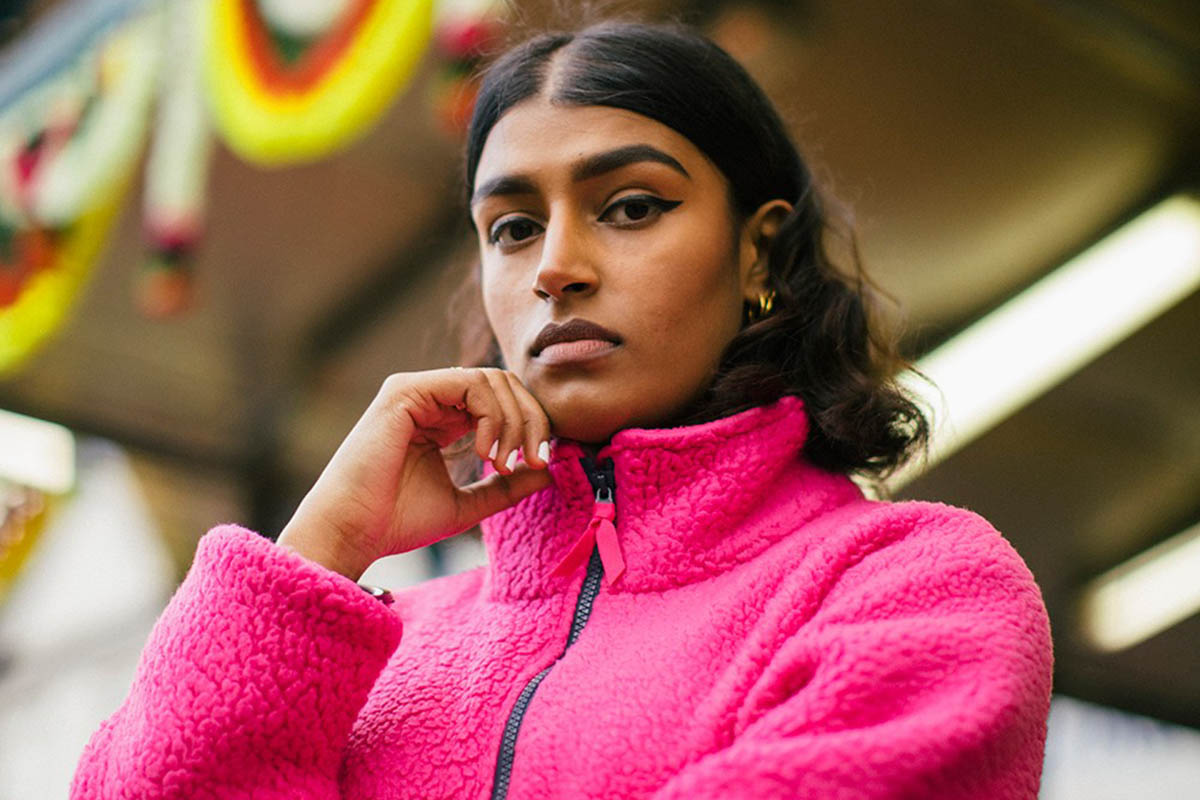 London based 'Paradise Girl' Artist Jasmin Sehra appears in Black is King
Oh Bey! 5 reasons we're swooning over Beyoncé's Black is King
Queen B shines a light on dark-skinned women in her new visual album
Described as a "love letter to the Black diaspora", last week Beyoncé reclaimed her nickname Slayoncé as she literally slayed the entire film and music industry with her latest offering.
Black is King is an 85-minute visual album that reimagines the classic Disney tale The Lion King using her own signature style of feminist storytelling. Featuring songs from her album The Gift, the superstar spent a year reinterpreting the tracks into a short film that "celebrates the breadth and beauty of Black ancestry".
Queen B took to social media to explain that she had no idea it would resonate on such a global level since the #BlackLivesMatter movement gained global momentum earlier this summer. She wrote on Instagram: "The events of 2020 have made the film's vision and message even more relevant. I believe that when Black people tell our own stories, we can shift the axis of the world and tell our REAL history of generational wealth and richness of soul that are not told in our history books."
And to tell that story she called upon her A'list contacts. But while seeing her share screen space again with her Destiny's Child bandmate Kelly Rowland is a joy to watch, it's not the only reason we're drooling over the film, which is on Disney+.
Here's 5 reasons we're obsessing over Bey's Black is King:
Brown Skin Girls
A song that is championed as a celebration of dark-skinned women, Beyoncé chose to celebrate melanin at its finest but inviting both Black and darker skin toned South Asian women to appear in this sequence in the film to address the colourism that woman in both communities face; and she found two of the heroines in London. Artist Jasmin Sehra known for her vibrant 'Paradise Girl' inspired paintings was cast alongside Tamil model Sheerah Ravindren. Sheerah wrote on her Instagram: "I can't believe I was able to rep my Tamil, South Asian, Darkskinned Folx for the Queeeeeeen."
Global representation of the Black Diaspora
When Beyoncé featured Africa in the film, she went beyond the cultures that most commonly appear in the media to shine a light on the tribes and people who receive less attention. So when she depicts South Africa she made sure to represent the Xhosa and Zulu communities.
Family and Friends
There's no denying that spotting the cameos in each phase of the film is a highlight. Amongst the big names are Pharrell Williams and Lupita Nyong'o but the biggest surprise is seeing her family and we don't just mean Jay-Z. It also features starring roles from their three children Blue Ivy and twins Rumi and Sir as well as Bey's mum.
Fierce Fashion
It would be impossible for The Queen B to fault on fashion, in fact she does the opposite. And though she had access to outfits from the world's leading designers, Beyoncé also wore the creations of independent African designers from around the world, giving them a chance to showcase their talents on the widest platform possible.
General Geniusness
We thought we'd seen it all in 2016 when she released Lemonade, Bey's previous visual album but Black is King is so thoughtful, nuanced, artistic, visionary and powerful that it tops all possibilities for what any of her peers, past and present have achieved.
It's also cemented her in the history books not just as a singer and performer: but as a multi-talented Filmmaker who will continue to inspire the world for generations to come.
Watch Black is King on Disney+.