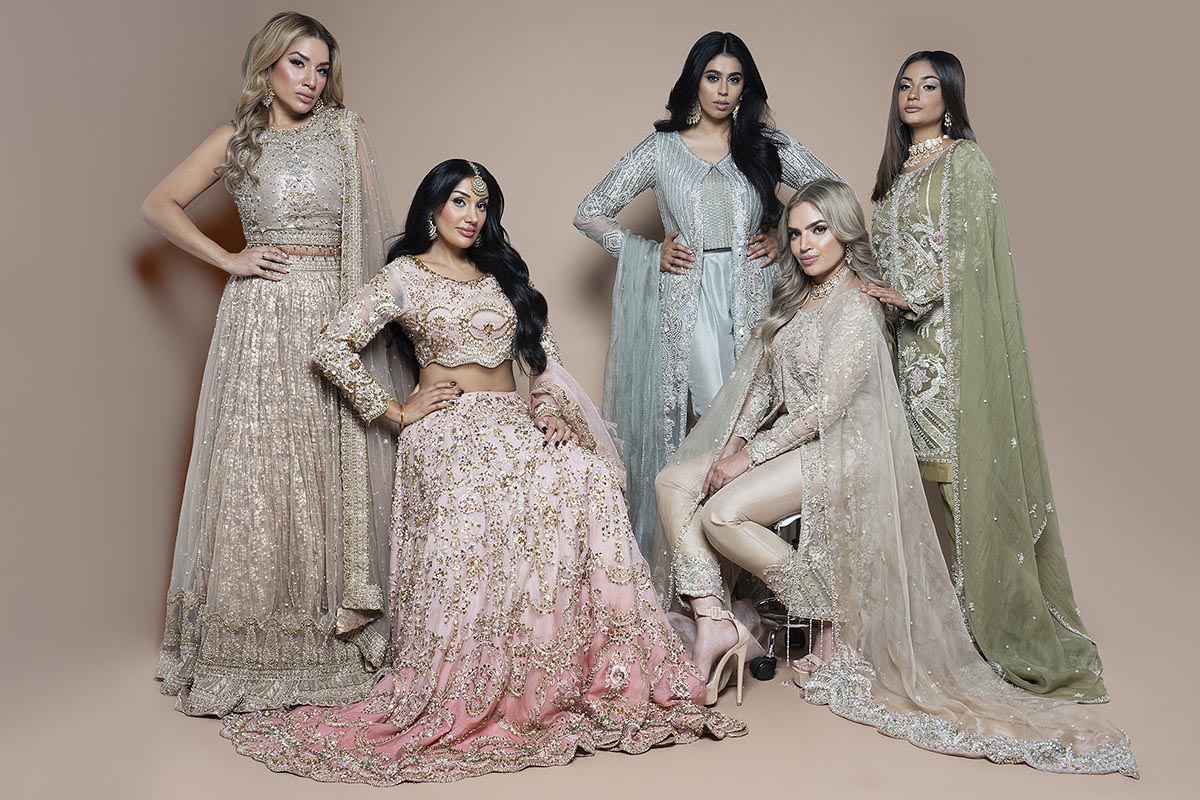 These five female founders have built up their own social media empires to become powerful, passion-driven young businesswomen. Meet the Insta-preneurs…
Concept & Styling: Indiya Ahmed
Photography: Alan Strutt
Hair & Makeup: Lubna Rafiq Agency
Outfits: Tehxeeb London
Jewellery: Nargis Collections
Words: Momtaz Begum-Hossain
"Seeing successful women in business is the number one inspiration that can change a young person's outlook on life, giving them hope and motivation. At Asiana, we're passionate about 'sisters doing it for themselves' something that I champion myself," Indiya Ahmed, Editor and Creative Director of Asiana Wedding Magazine, AsianaTV and the Asiana Bridal Shows heads up the biggest bridal brand in the UK and as a young female entrepreneur she's aware of the challenges women in business face. So this issue we're talking to the some of the most influential voices in the industry, and sharing their stories to inspire a new generation of young women to feel empowered to follow their own paths too.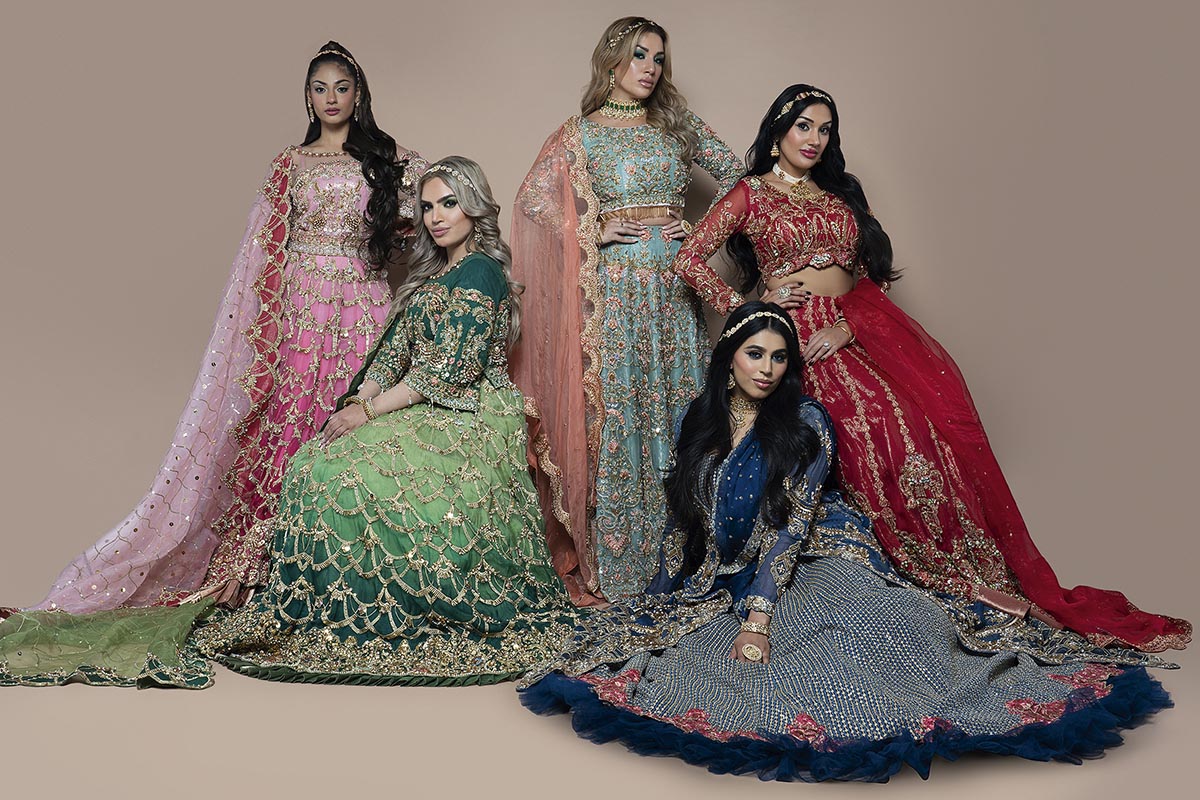 "Female role models empower other women more than anything else, and that's exactly what inspired our feature. I wanted to give our readers words of wisdom that will help them live the lives they strive for. These five inspiring women have proven that building a brand from your bedroom isn't a dream. Social media has given everyone a platform to showcase their passions and talents and when that passion connects with an audience, your hobbies can turn into a business that can change your life;" says Indiya.
Social media often only shows the glamorous side of being a high-flying entrepreneur but Indiya was keen to highlight the other side of the story: "So much hard work goes into running your own business, much of it fans and followers will never get to see. As someone who works 24/7 and is committed to her career 100% of the time I know the reality and the pressures each of our influential entrepreneurs face so in our interviews I asked them to be honest about what life is really like being a successful powerhouse – you may be surprised with what you discover.
Whether it's collaborating with brands or launching their own empire, these well-known social media figures are finding inspiring and innovative ways to make a living from their online fame and we are so here for it!
Introducing the entrepreneurial influencers who are shaping the future of women in business…
"These inspirational women have proven that building a brand from your bedroom isn't a dream. Your hobbies can turn into a business that can change your life"
Indiya Ahmed, Editor Asiana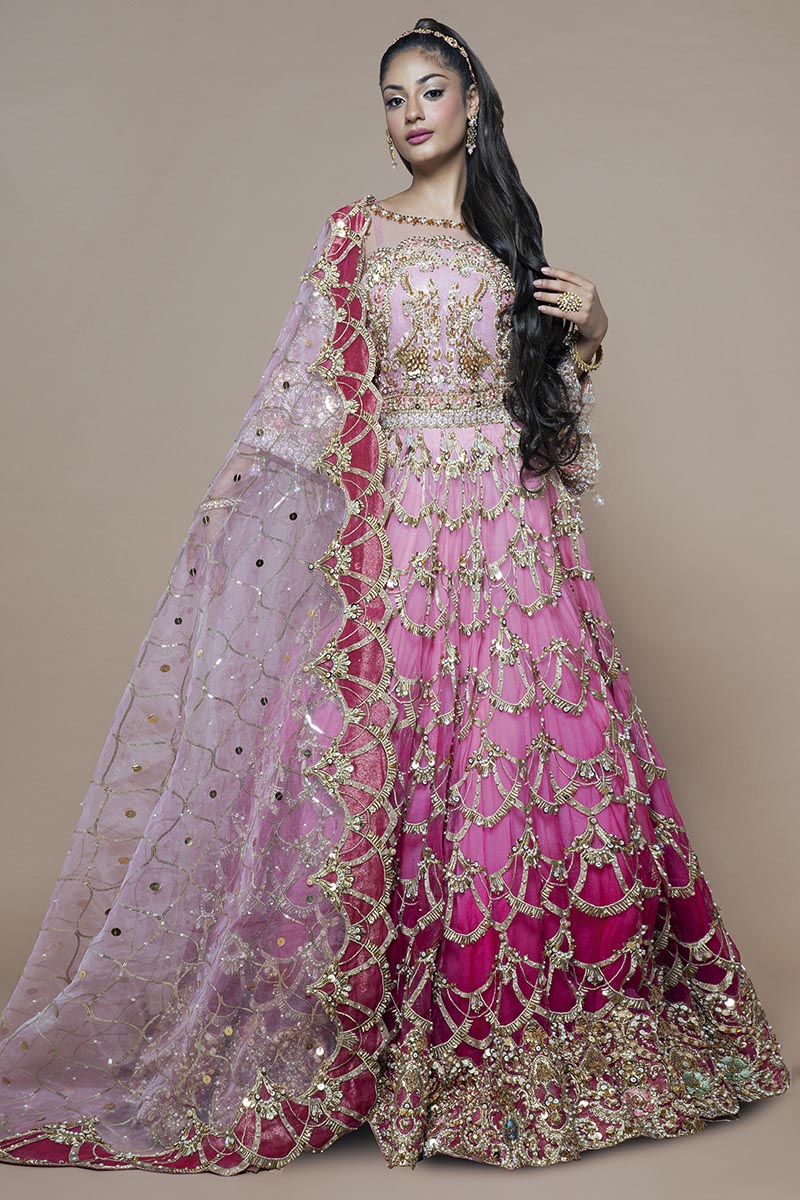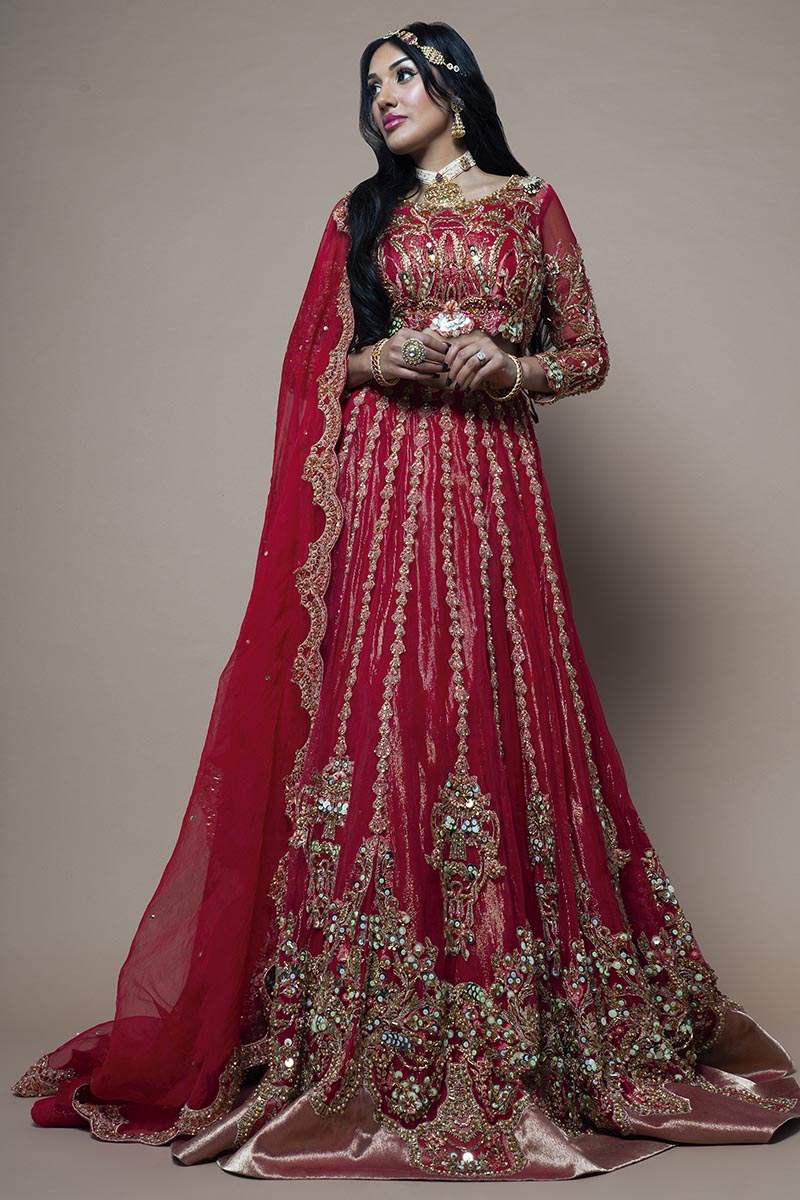 Kiran KBelleBeauty
Entrepreneur, Influencer, Owner of hair extensions brand GL Hair
@kbellebeauty
Kiran's journey began as the ordinary girl-next-door, like many of us posting on Instagram for friends and family to like; only fate had other plans. Her striking looks and beautiful images caught the eye of brands and that's how her influence began to spread. She explains: "I started posting pictures on Instagram for fun. Then fashion brands started reaching out to me for collaborations. I now work with almost every world-famous fashion brand you can imagine which is something I'm proud of as there aren't many Sikh women big in the fast-fashion Instagram field, I am one of a handful. I never thought I would be 'Insta-famous', it just kind of happened."
With nearly 400,000 followers looking to her for inspiration, Kiran realised she had a captive audience who were keen to support her, so made the most of the opportunity by becoming an entrepreneur. She enthuses: "I am now the director of 14 companies which includes hair extensions brand GL Hair which I started straight after university, along with salons and many other brands. I came from a humble beginning so I'm very proud of how far I've come, 10-year-old me would be crying if they could see me now!"
Influencers typically have several strands of income, which has also proved profitable for Kiran. She says: "I now run my companies full time and spend about 20% of my time taking on brand deals and collaborations. I would say I'm predominantly a businesswoman rather than an influencer. Fun fact, I set up my Instagram account in 2013 for my salon at the time but then changed it to an influencer account and I'm now a household name in the Western fashion industry."
What's so refreshing and appealing about Kiran is that she's not afraid to take on challenges and that's part of her success. She admits: "I had absolutely zero experience or a background in business before starting my brands. I had to learn everything from scratch which included marketing, recruitment, sourcing products, negotiations, branding and social media – you name it I can wear every hat when it comes to business. I'm not afraid of anything and love the challenges that business brings. I also believe that as a female entrepreneur, you must keep striving for more."
"Something I'm proud of is there aren't many Sikh women big in the fast-fashion Instagram field. I am one of a handful. I never thought I would be "insta-famous", it just kind of happened!"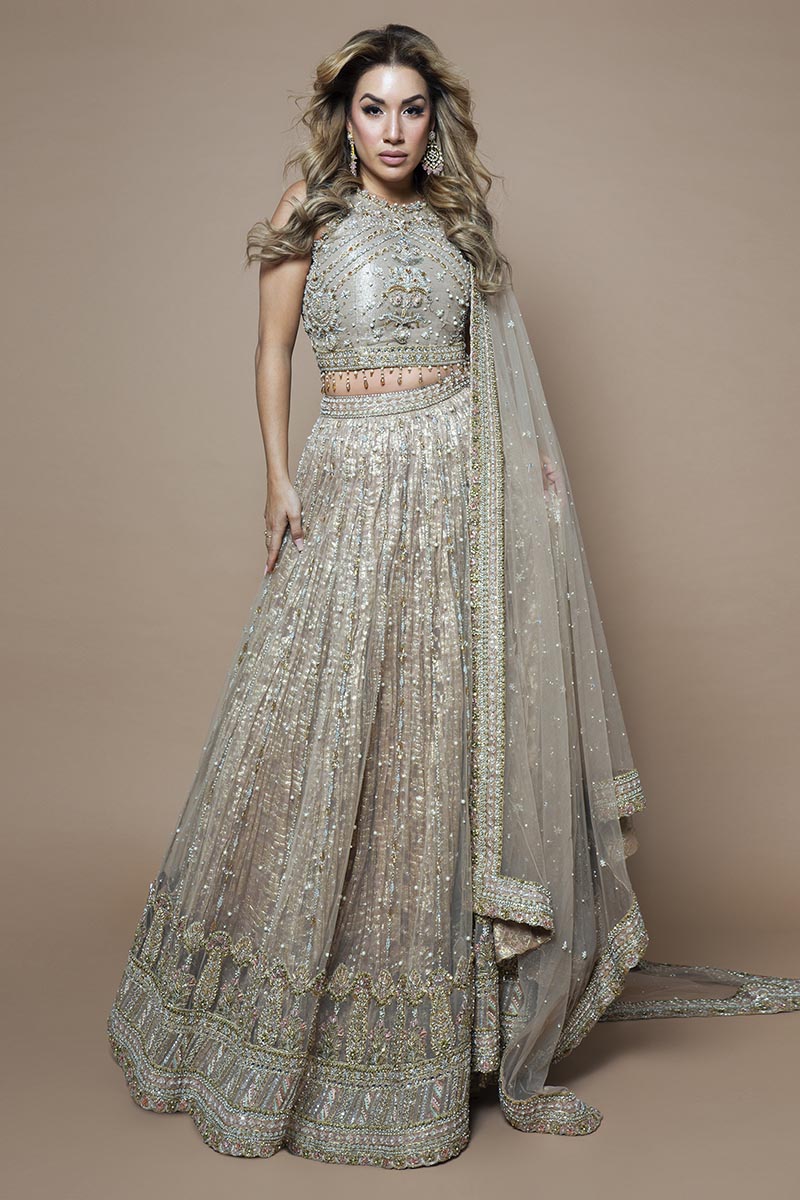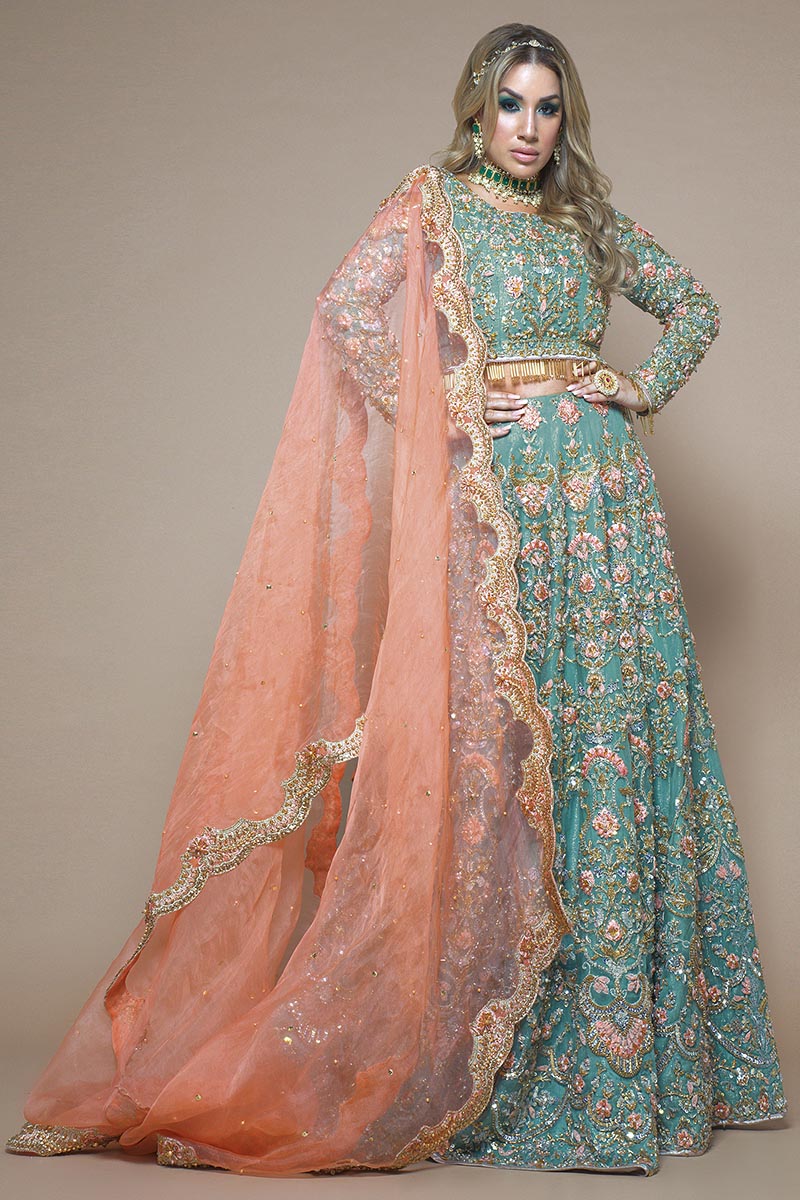 Jemelin Artigas
Presenter, Model and CEO I-Growth Social Media Experts
@jemelinartigas
Jemelin's rise to success reads like the pages of a fairytale. An immigrant from Venezuela she arrived in the UK without a home and worked as a cleaner to survive, but during these toughest times, she clung to her self-belief and determination. She's now a successful presenter and entrepreneur with a thriving business, following her appearance on BBC's The Apprentice and she's also the first Latin American to be featured in Asiana. She enthuses: "In terms of traditions we are very similar! We love food, family and enjoy life. I also have a close connection to South Asian culture as my husband is from India."
Speaking about the challenge of trying to survive and thrive when she first moved to the UK, Jemelin found strength in thinking about her mother. She confesses: "One of the biggest motivations was what my mum taught me growing up. She always said no matter what you do even if you are a street cleaner make sure you are the best street cleaner out there. I also believe that success isn't something you reach. Success is the ability to keep growing, no matter how many times you fail: learn from it, get up and keep trying."
Jemelin's resilience is so inspiring that it's no wonder she struck a chord with so many people on social media. She says: "I think by being fully transparent on the reality of being an entrepreneur and the struggles, a lot of people resonate with me because I always show them my most vulnerable side and share my story of coming from nothing."
This influence grew after she was selected from over 75 thousand applicants to be on season 15 of The Apprentice; where she learnt entrepreneurial skills that transformed her life. She says: "I had never been to university nor had a corporate job. I definitely had never been in a boardroom but I didn't let that stop me. I was the project manager on our first task in Cape Town and constantly put myself forward for all the tasks. I learnt a lot on the show: to be more determined and a fast decision-maker, to take more action instead of just talking, and to learn while you are at it – which is what we did on the show. That was my biggest takeaway. You don't need to wait, just do it!"
Since the show, Jemelin has followed her passion for social media to create I-Growth, which connects content creators and influencers with brands; a fresh new business concept that couldn't be more relevant. She explains: "We live in an era where adverts are out-dated. Brands prefer to humanise their brand by working with a social influencer that has an audience that trusts them. 10 years ago this type of business didn't exist but as someone that has experienced it first-hand, I'm excited to help other women to find their voice and their purpose."
Don't feel intimidated if you don't yet have the follower community you want; it takes time to build this trust but don't give up. Jemelin says: "Be clear in what you represent. A lot of people want to be an influencer for the fame and so-called influencer lifestyle which many think is so glamorous but trust me when I say it's anything but. Understand that it takes time to build a following and is not just about growing your followers but also creating a community around that and that is the difficult part because it requires a lot of time and effort. Be mindful of what content you put out. Ask yourself does this content really resonate with the audience I want to attract or just simply look good? Strategise everything you put out.
"We are launching a free course soon that explains everything from different ways of growing to how to strategise – so definitely give us a follow on Instagram: igrowthsocialmediaexperts to learn new skills that could shape your future."
"Success is the ability to keep growing, no matter how many times you fail: learn from it, get up and keep trying."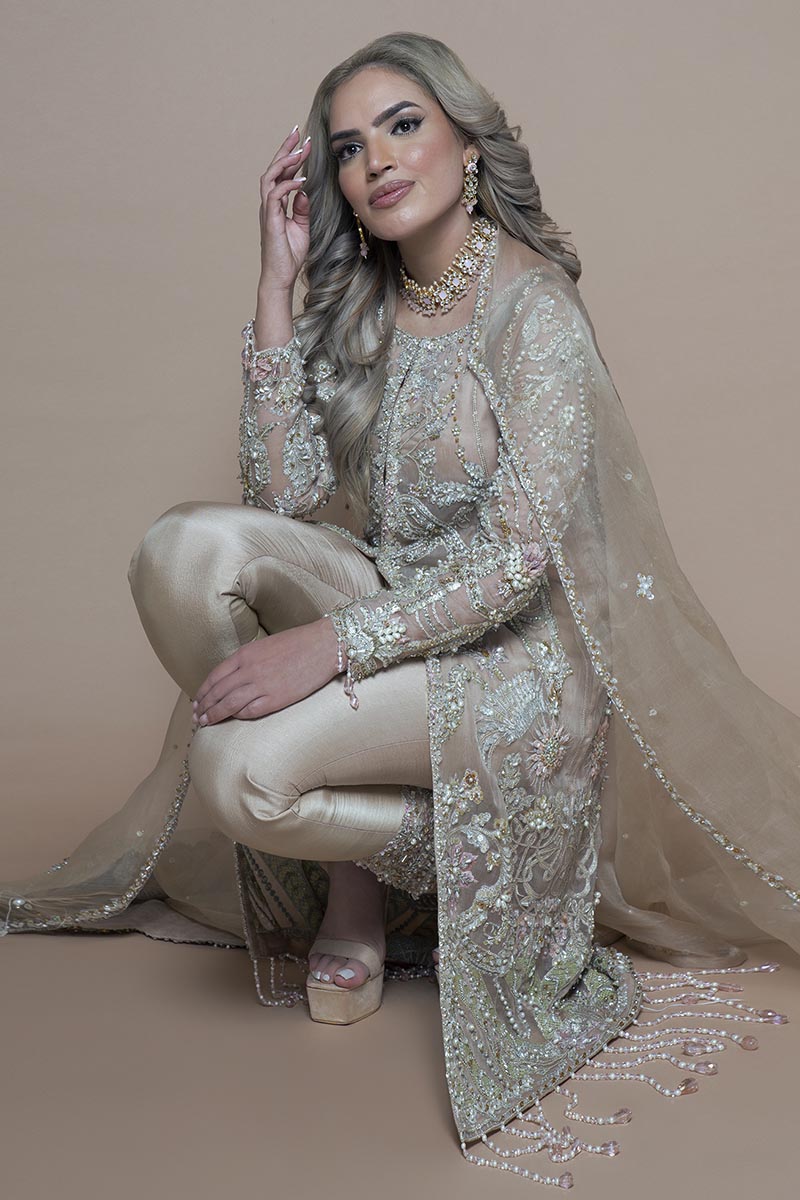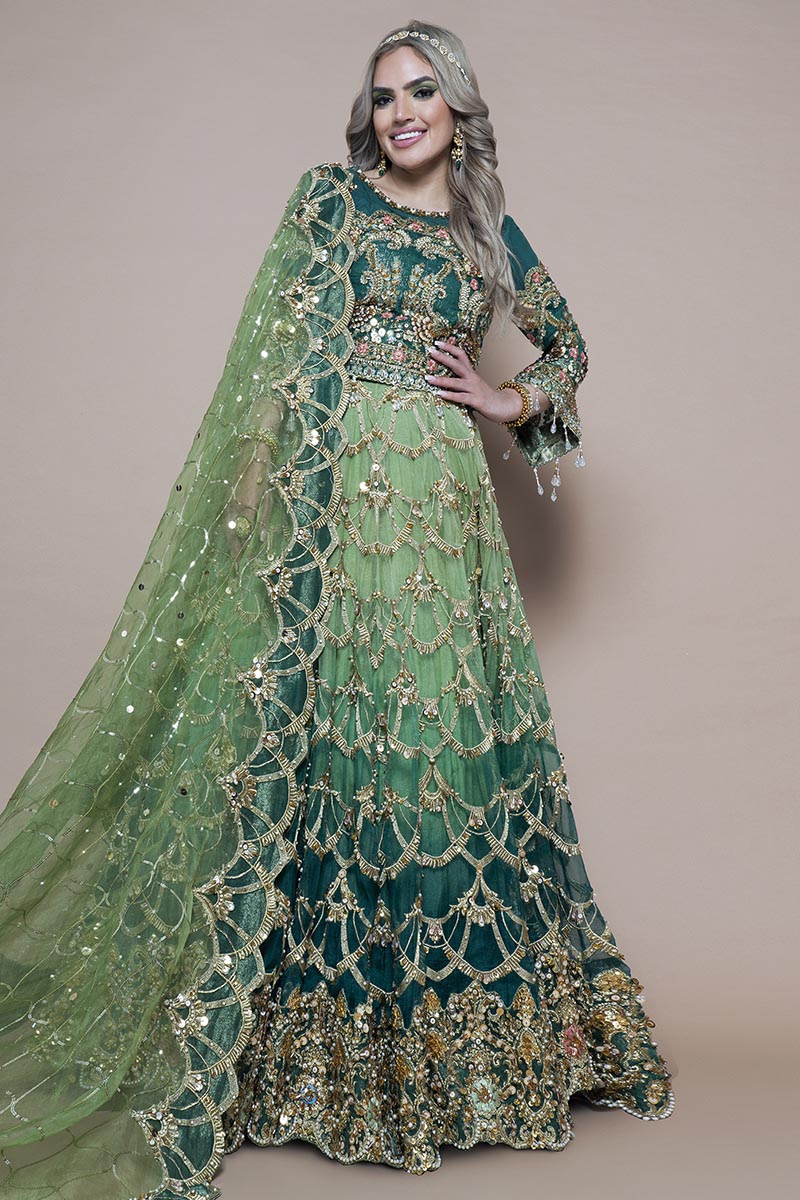 Kadeeja Sel Khan
Model and Skin Activist
@emeraldxbeauty
Staying authentic to yourself is the number one reason a follower connects with you and hits the 'follow' or subscribe button. They become drawn to your unique story which builds trust and support, and this is something that Kadeeja discovered when she decided to post, unfiltered photos of her acne-prone skin.
She didn't realise at the time that by taking the brave step to show her imperfections, it would elevate her profile, launch her career and transform her into an influential Skin Activist; it certainly wasn't an easy journey. She reveals:
"Having acne prone skin from the age of 11 was very difficult. It was hard to adjust to and hard to live with. As I got older I felt like my skin wasn't getting any better, in fact, I felt like it was getting worse. When I came onto social media and saw so many perfect faces and bodies it would have been easy to feel intimidated but instead, I felt that I wanted to be the change. I wanted to show the world that it's okay to be yourself and embrace who you are."
Kadeeja had no idea that her honest approach would resonate with an international audience, this was the first time many of them felt seen and heard. She believed she was spreading positive messages about real beauty through her photos and videos but never expected anything more than a few likes. She says: "I didn't realise I was blowing up. It just felt like my positive messages started being heard and then everything changed."
The biggest brands in the beauty industry noticed Kadeeja and wanted to work with her. She was booked as a model for adverts and campaigns for global brands like Rimmel London and Makeup Revolution. "My highlight was definitely doing an advert with Rita Ora for Rimmel London. I was so proud of my collaboration with Rita and Cara Delavigne. I mean, I could only dream of something like that, so to have that be the reality for me was very overwhelming. It's actually crazy because as a teenager my reason behind wanting blonde hair was because of Rita Ora. I admired her so much and a few years later I was working with her, it was insane!"
But the pinch-me moments haven't stopped there for Kadeeja whose entrepreneurial successes and influence keep growing. Another standout moment for her was collaborating with Inglot. She admits: "Being in Westfield shopping centre and seeing my face on the Inglot counter, such a well-known beauty brand, was an amazing opportunity that I'm so grateful for. I never knew that sitting at home making videos and sharing photos of my everyday life could bring me so many extraordinary opportunities."
"I wanted to be the change. I wanted to show the world that it's okay to be yourself and embrace who you are"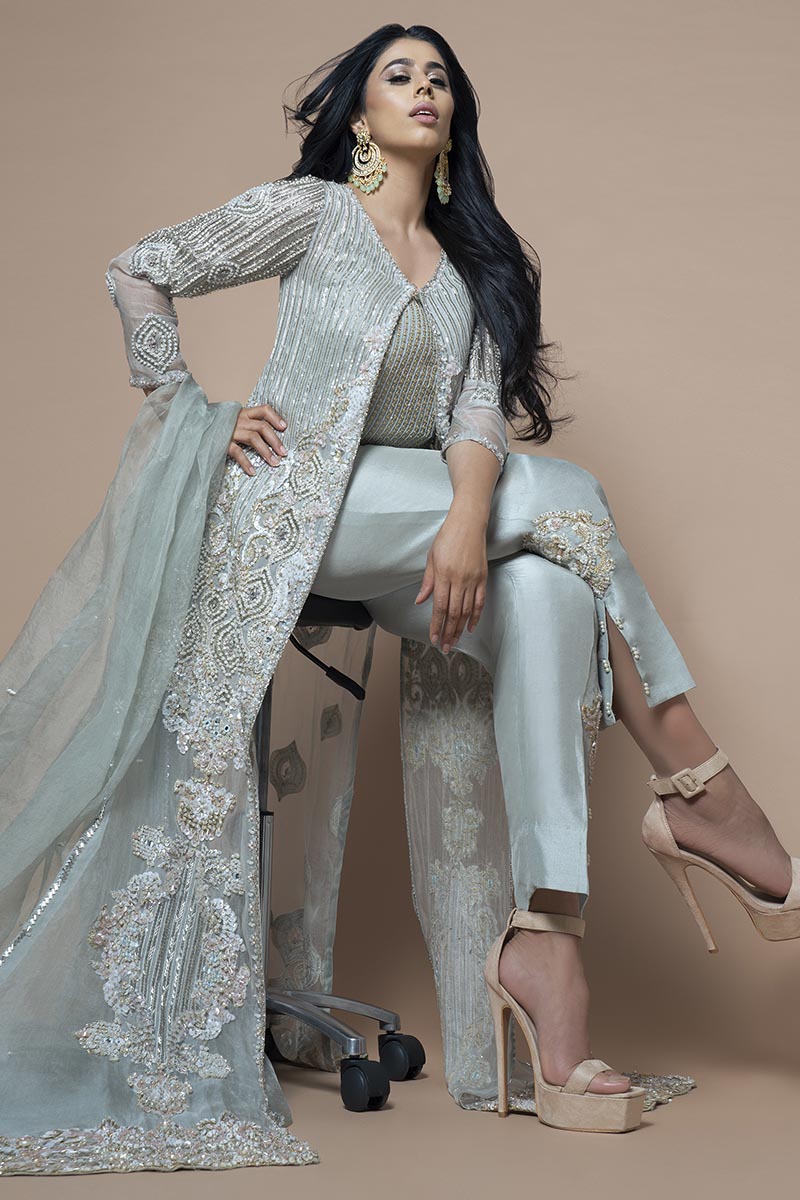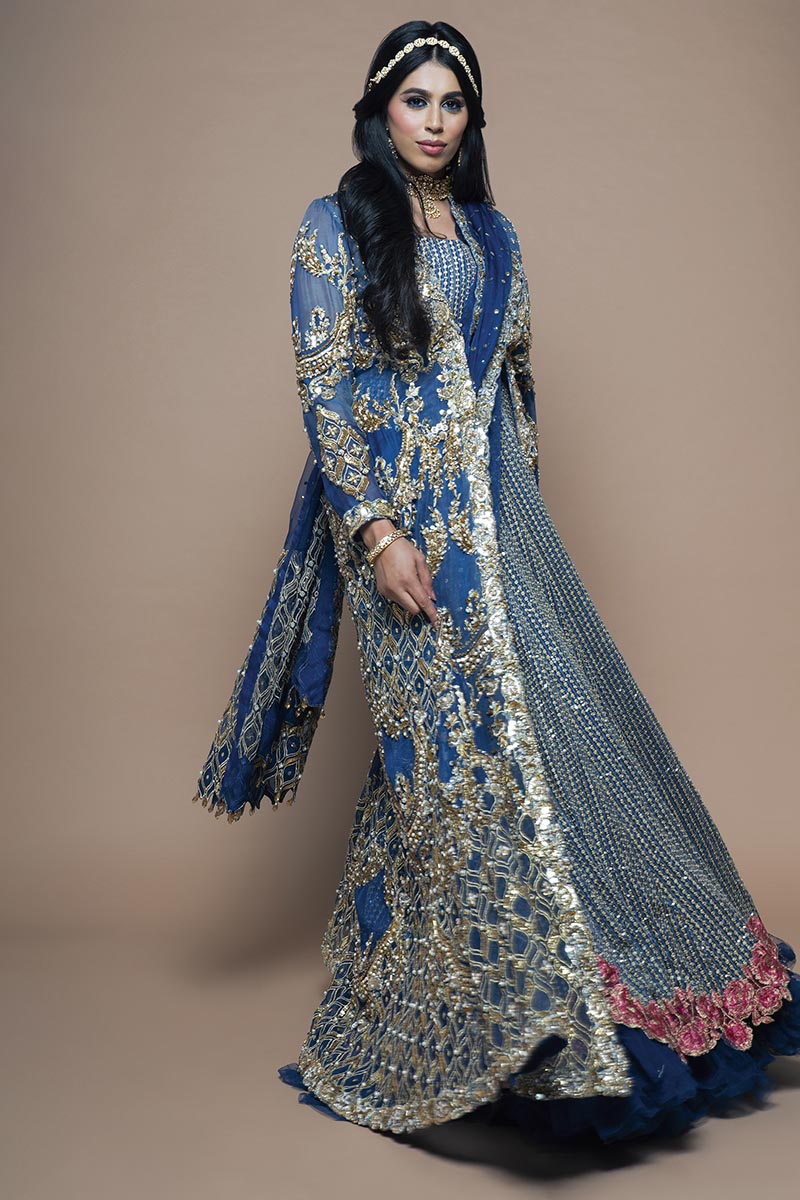 Sumaiyah Omar
Beauty Influencer and MUA
@flawlessbysumaiyah
"Instagram and make-up artists go together like strawberries and cream. They're a match made in beauty heaven!" enthuses Sumaiyah, who has built her brand fuelled by her passion for beauty. She grew her influence by staying committed and pushing herself by upskilling. She says: "When I first created an Instagram account I felt absolutely lost. I posted regular content about my day, make-up and skincare and it was a fun way to build a small and steady following. I knew that one day these followers could be potential clients but I had to think outside of the box to push through to the next level."
Working at a beauty counter gave Sumaiyah practical experience, helping her keep up-to-date with beauty trends and gaining confidence in her entrepreneurial endeavours. In order to get noticed she started tagging influencers and entrepreneurs she admired and that's when her journey really kicked off. She says: "I got noticed by Zukreat, a renowned entrepreneur that was one of the first hijabi make-up artists to become a YouTube sensation. Investing in her make-up course was one of the best decisions I made in my career. Learning from someone that is a prominent figure on social media took my approach to another level. I purchased a whole new kit, invested in good lighting and started to create looks on myself."
Sumaiyah's numbers kept growing and enquiries for her MUA skills came flooding in – but she didn't stop at doing make-up, she also became Zukreat's PA. She says: "I practically ate, slept and breathed make-up. I worked in multiple locations around the UK and Instagram allowed me to share all my amazing experiences on the way."
But Sumaiyah didn't just post randomly, she began using Instagram tools and strategies to monitor her progress. She admits: "I kept a work diary and planned client meetings, shoot days and blogging days. I researched trending videos and songs every day – sometimes this content took hours to create, But I never gave up."
Motivated by her goal of becoming a celebrity MUA Sumaiyah continued to learn and be inspired by the best in the industry. She says: "I've always had a make-up crush on Huda Kattan. A beauty influencer turned entrepreneur and pioneer in the make-up industry. She started out just like the rest of us. A woman that wanted to make it for herself – she is an inspiration to all women."
It was feeling empowered by other female entrepreneurs that gave Sumaiyah the edge to keep pushing herself. She says: "My mindset is key. If I want to do something I grab it with both hands. I took a masterclass with @makeupbymario Kim Kardashian's make-up artist where I developed amazing techniques. Again, this was another great decision in my career. I instantly started getting recognition from celebrity agents that I networked with in previous events and that's how I landed my first Pakistani actress Mahira Khan. Working on her was an absolute dream and it opened up a world of opportunities for me."
But these opportunities haven't been handed to Sumaiyah on a plate. It is sheer hard work and consistency that have helped her achieve her dreams: "I'm always hungry for new opportunities and I'm not afraid to reach out to brands. They won't always come to you, you have to write that email,  send it, make that meeting happen and sell yourself."
"I've always had a make-up crush on Huda Kattan. A beauty influencer turned entrepreneur and pioneer in the industry – she is an inspiration to all women."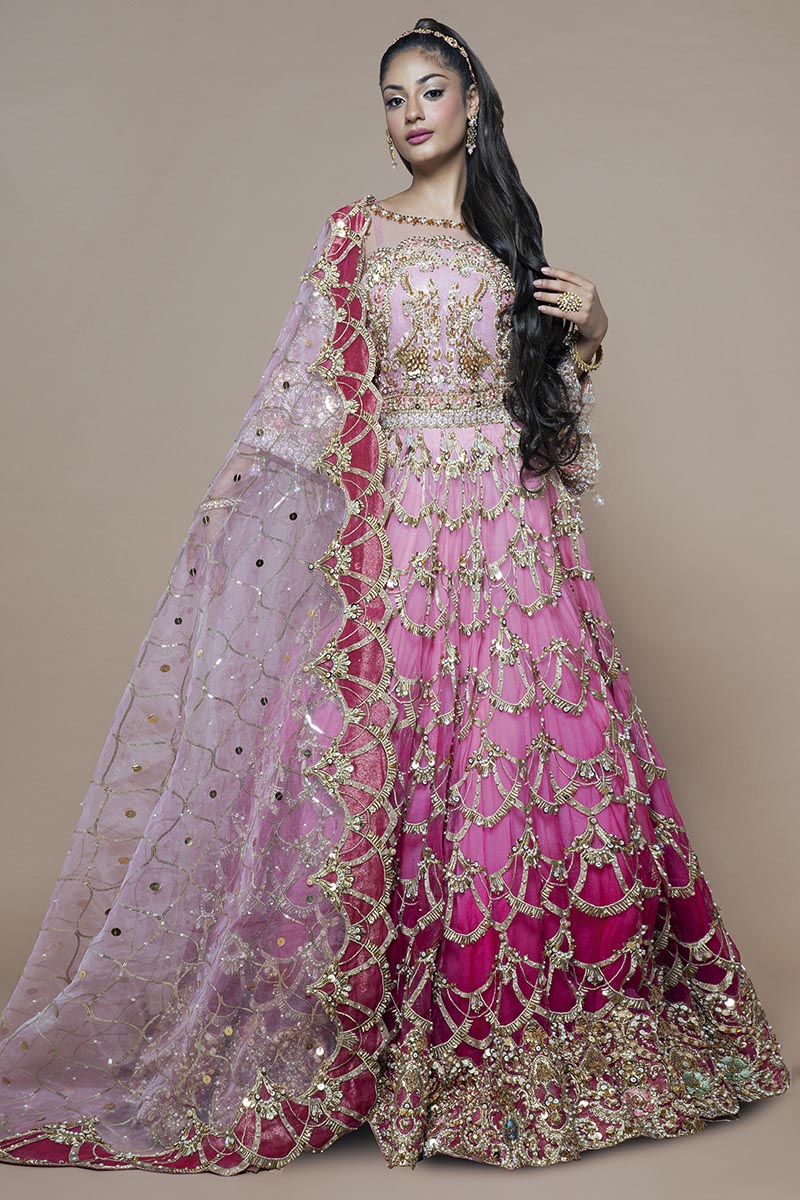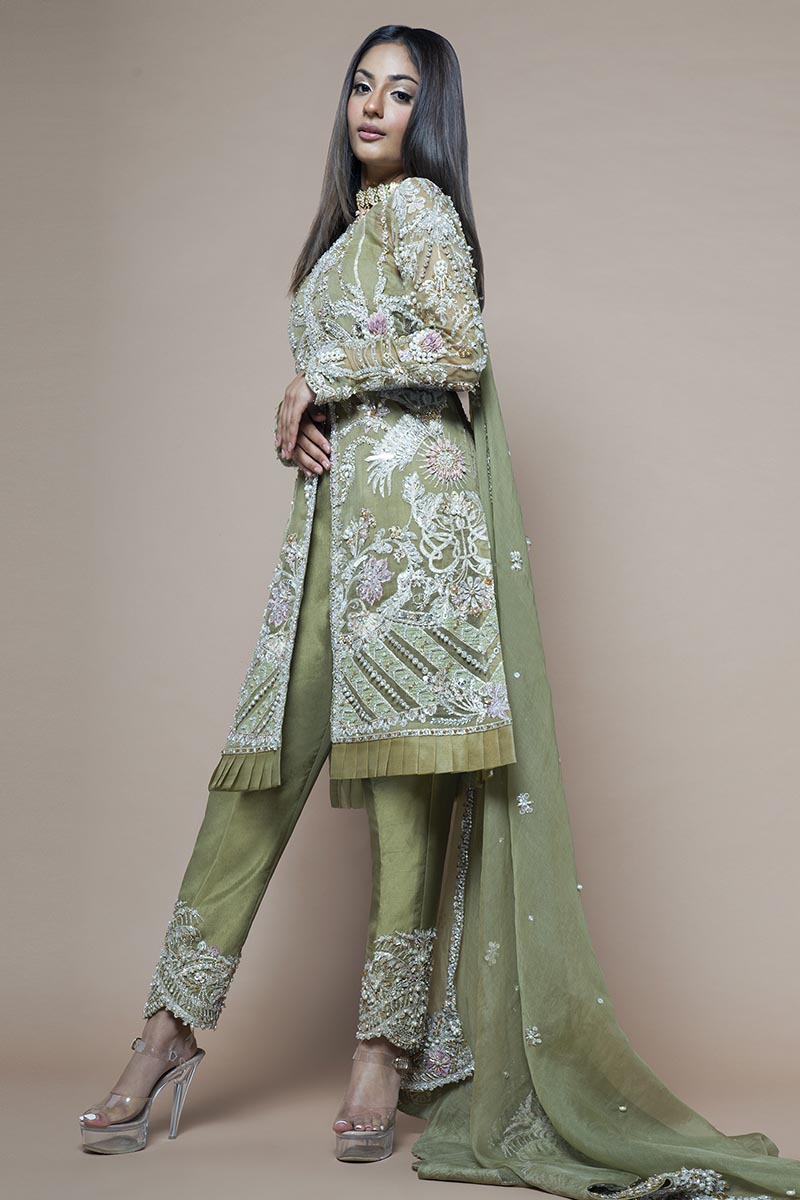 Mehrunnisa
Beauty Influencer & Founder WithUns Cosmetics
@forever.fleek
Mehrunnisa began posting on Instagram when she was 14, using it as an outlet to share her creative make-up looks. Her talents and consistency connected with her audience and she experienced phenomenal growth just by being herself. She enthuses: "I didn't think I would ever hit over 1000 followers, but here I am with over 100,000! I believed in my content and worked hard. When you truly believe in something you will always bring it to life."
Though her following is impressive, propelling her into the league of elite content creators, she firmly believes that numbers don't matter. Everyone should give their business ideas a go. She advises: "I believe if you want to do something, especially when it comes to business, you should start as soon as you can. You'll always be learning new things and improving your brand. Instead of delaying things start now. Followers are a great advantage who help push you towards your passion, creating a community and client base. However, you can start without any followers and be just as successful. You need to be determined, believe in your business and product, and lastly, work smart and effectively."
Using some of her own advice, she teamed up with her sister Zaynab and together they launched a fashion label MUNbymehrunnisa and cosmetics brand withUNS. The sisters invested their time and money into their plans and it paid off. She says: "Being an influencer means working 24/7. There are no days off. It's about sharing your day-to-day life and passions. By doing so I built a community that want to be part of my world. I went from selling chocolate in school, using the money to invest and learn about make-up, to creating withUNS with my sister. It is the first business we created and have put our blood, sweat and tears into it. Initially we started with a large range of luxury, faux and half mink lashes, and now we have expanded to applicator tools such as our best-selling brush sets, sponges, puffs and applicator bundles. We also created our gorgeous lipstick range as affordable luxury so that they're accessible, especially to the younger beauty fans that look up to us."
The brand has leveraged opportunities across social media platforms and sell products on Instagram, TikTok and Facebook, a dream come true for Mehrunissa who says: "Being my own boss has always been in my plan since I started thinking about careers at school but I still can't believe it's happened and that I've used social media to help me."
"Being an influencer means working 24/7. There are no days off. It's about sharing your day-to-day life and passions"
Beauty Secrets Behind-the-Scenes: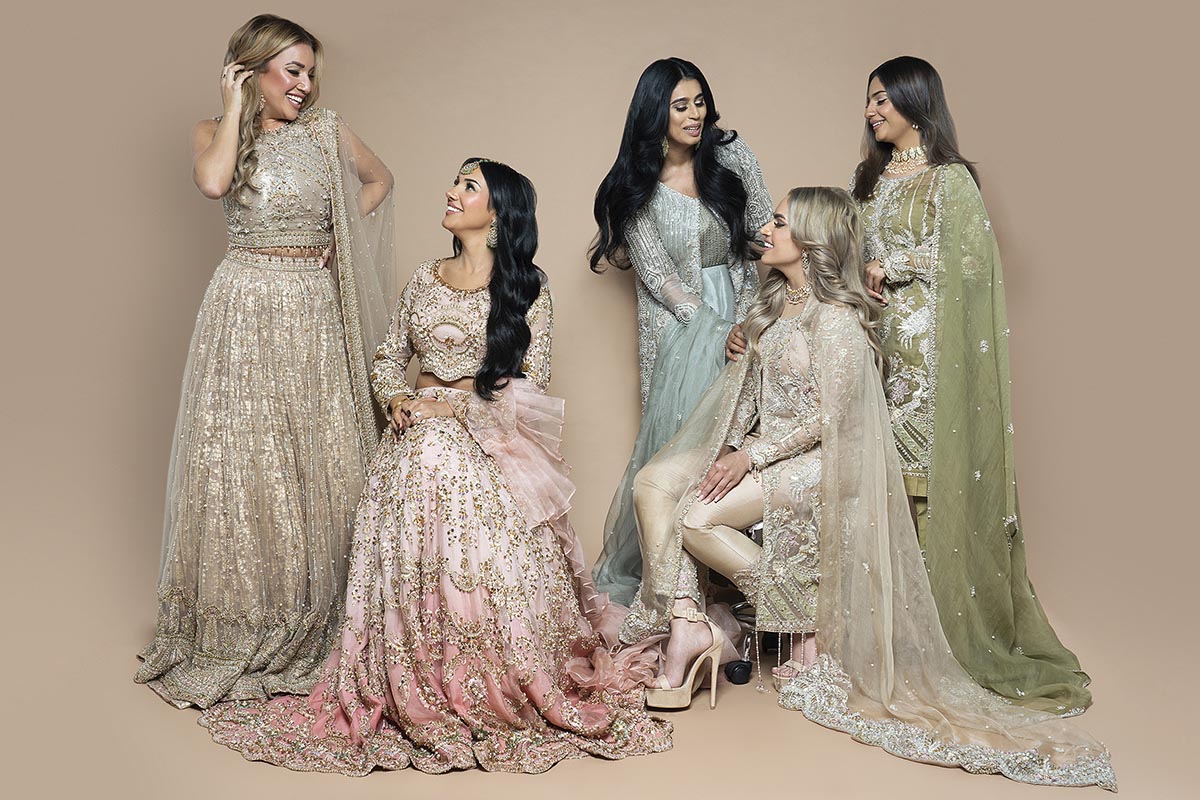 Lubna Rafiq
We arranged for our leading ladies to get pampered like A'list celebrities. Though they're all make-up experts, nothing beats being the centre of attention on a photoshoot, so we called in Celebrity Make-Up Artist Lubna Rafiq to give them supermodel makeovers. Lubna says: "As one of the original beauty entrepreneurs in the Asian bridal industry I love seeing the next generation come up. I'm a fan of all the influencers so it was a pleasure to spend time with them and share my own advice while getting them ready for their moment in the limelight."
The colourful concept for the shoot was directed by Asiana's Editor Indiya Ahmed who was keen to complement the bold, brave, powerful side of our Boss Babes by dressing them in eye-catching colours that would make them stand-out from the crowd, just like they stand out on our social media feeds. Lubna translated this vision into two striking beauty looks.
She opted for natural, glowing skin, defined eyes with a classic eyeliner flick and soft sumptuous lips for the first theme, inspired by the pastel palette of the outfits: "Often when brides wear pastels there's an assumption that the eyes should be kept soft too, but actually you need the contrast to make your features pop. I made the eyes the focal point, using a classic look where black liner and metallic eyeshadow create a dramatic effect, accentuated by dark brows to frame the face."
The second look was a celebration theme, with colourful party looks that bring out the fun personality of each entrepreneur. Lubna enthused: "These were fun, fashionable looks that I created for each of our girls that captured the individual spark they all brought to the shoot. I loved how Jemelin fully embraced the South Asian spirit and fused it with her Latin heritage so I knew she could pull off bright colours. We went for gorgeous green statement eyes balanced with nude lips. For Sumaiyah she's so enthusiastic about the latest beauty trends that I created a high-fashion eye for her, introducing an alluring blue into her lower lid and then sweeping it out to create a look that was regal and elegant yet also created a fearless fashion statement."
She added: "All our influencers have beautiful hair so we kept it out, loose, and flowing with soft waves. I felt so proud seeing them in front of the camera. It was quite emotional when they all came together as there was so much pride, power and passion in the room."
@officiallubnarafiq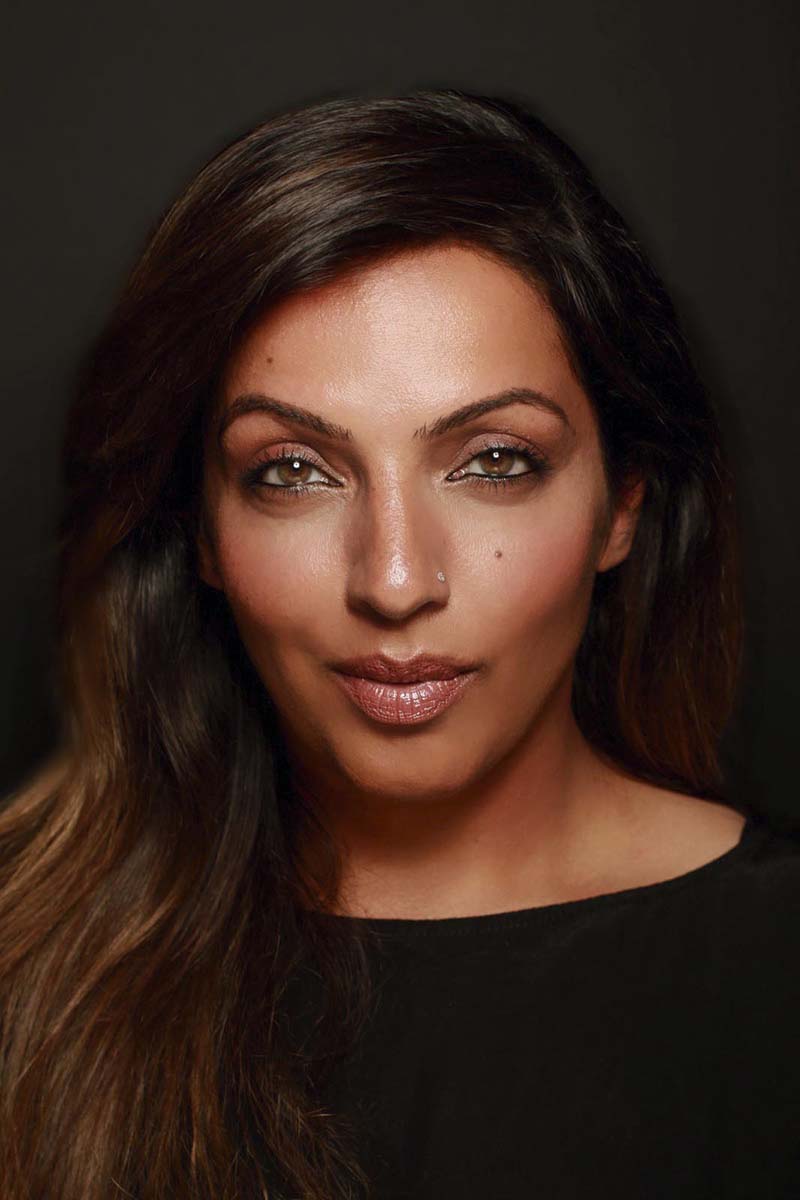 Lubna Rafiq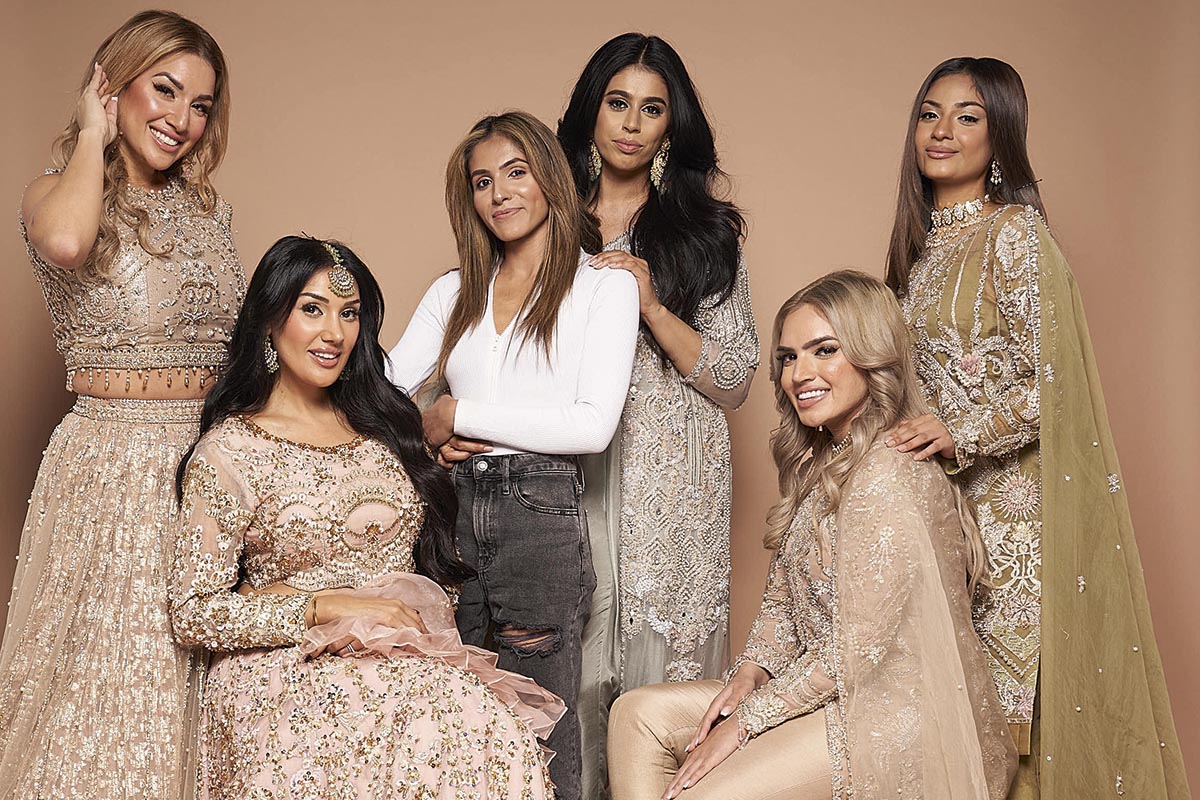 All dressed up: Tehxeeb London
Elegance and timeless chic are synonymous with Pakistani boutique Tehxeeb London so they were the perfect brand to dress our stars. We enlisted owner Amty Ahmad to curate the perfect ensembles for each influencer: "When Indiya told me she wanted to dress these elite entrepreneurs in colour I was delighted to be able to showcase the incredible vibrant fashion trends that are coming out of Pakistani and to have such incredible inspirational women wear them." As a leading fashion entrepreneur, Amty brought her own wisdom and encouragement to the set and our entrepreneurs were eager to hear her own story of how she started her leading brand. She said: "It's my passion for fashion and desire to make women feel amazing that inspired me to start Tehxeeb London, so having the opportunity to dress such incredible entrepreneurs that share my vision was a privilege. I chose elegant lenghas and modest trouser suits which are becoming increasingly popular with younger fashionistas. I hope it inspires readers to try new looks for their own special occasions and of course, I'm always here to help them find their dream outfit."
@tehxeeblondon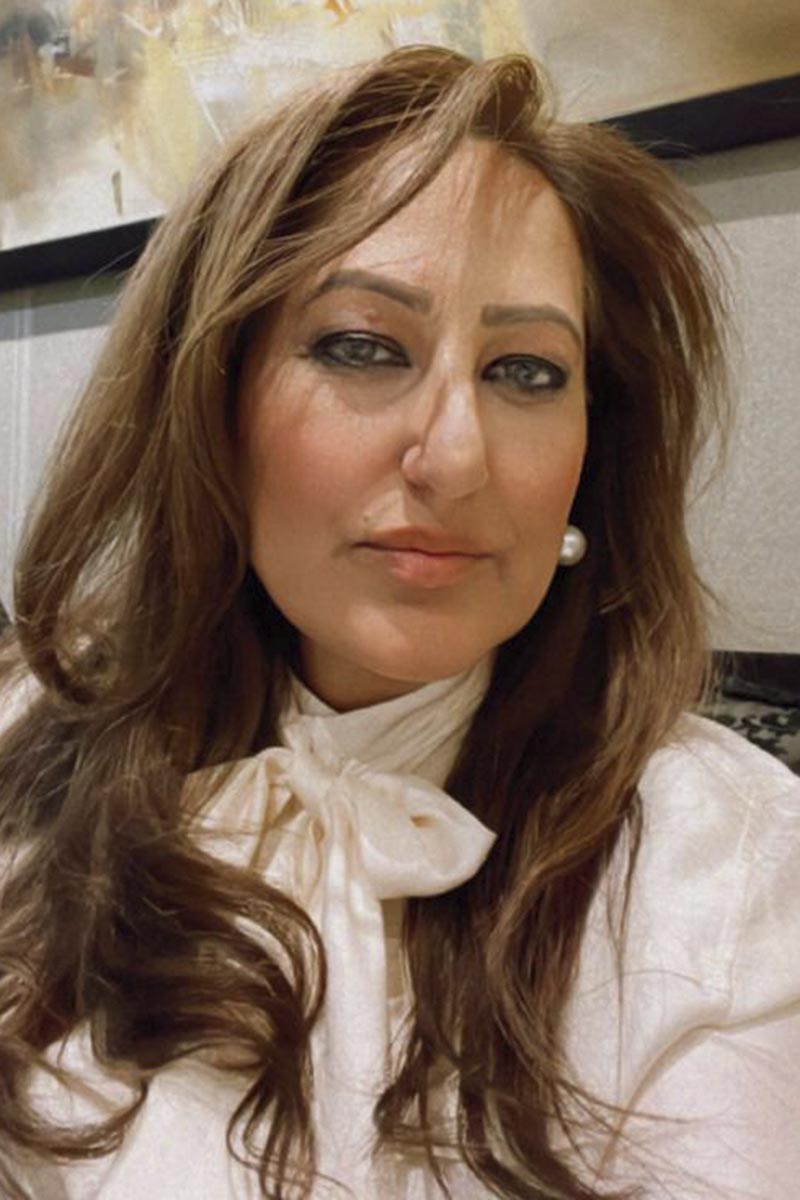 Amty Ahmad
Treasure chest: Nargis Collections
No outfit is complete without the jewels so we made our glitterati sparkle with beautiful jewellery from Nargis Collections. A major trend this season is head chains worn like Alice bands, creating a majestic feel without the weight of wearing a tiara. Nargis Collections' range of delicate head chains featuring pearls and beads were a huge hit with our entrepreneurs as they are so easy to wear and can transform a look in an instant.
Statement neckpieces brought glamour to the proceedings. Nargis Collections created coordinating sets with matching earrings that can be worn together or look just as striking worn alone. We styled their treasures both ways to show that you don't need to follow the rules, 'always do you', a motto that all our shoot stars embody. For the finishing touches we styled our wonder women with sparkling over-sized crystal rings – the ultimate party accessory. 
@nargis_collections