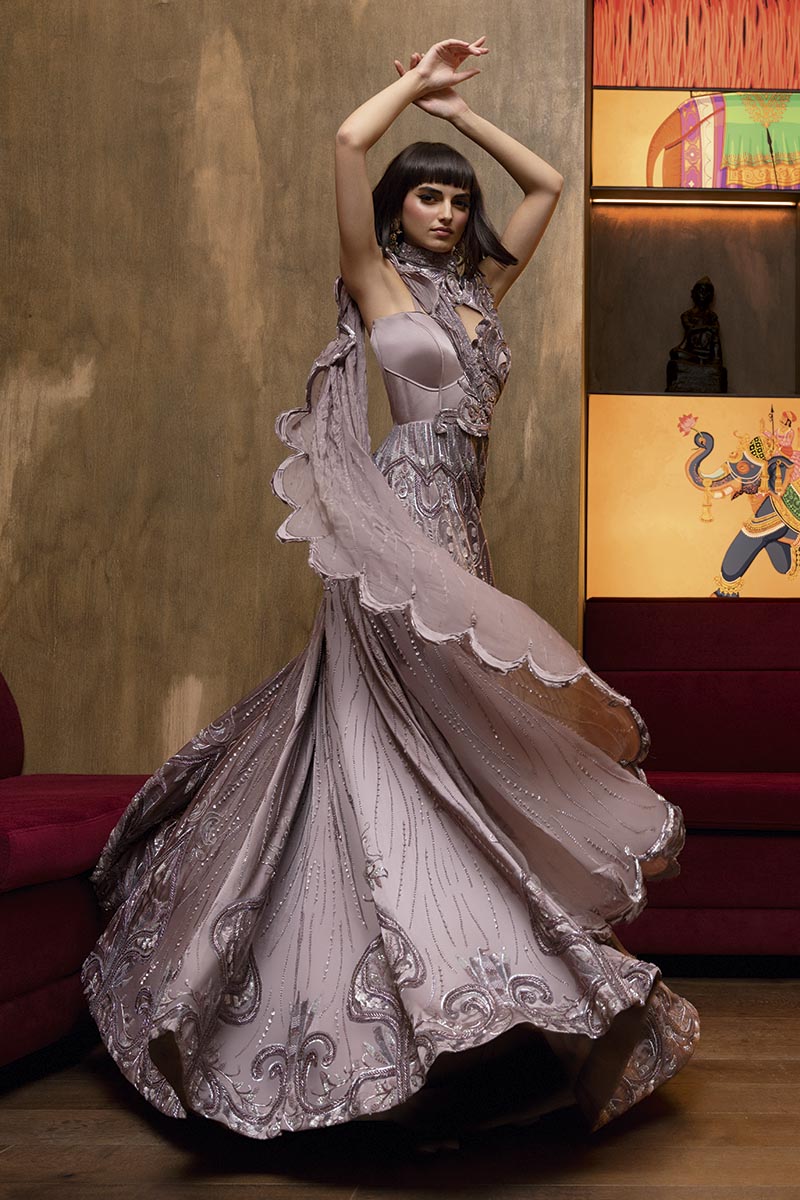 Designer Profile: Grace Studio by Haneet Singh
With his flamboyant Punjabi heritage and Rajasthani base, award-winning Indian Couturier and Fashion Designer Haneet Singh has developed a reputation in India for creating new concepts in fusion attire and now he has showcased his style in London…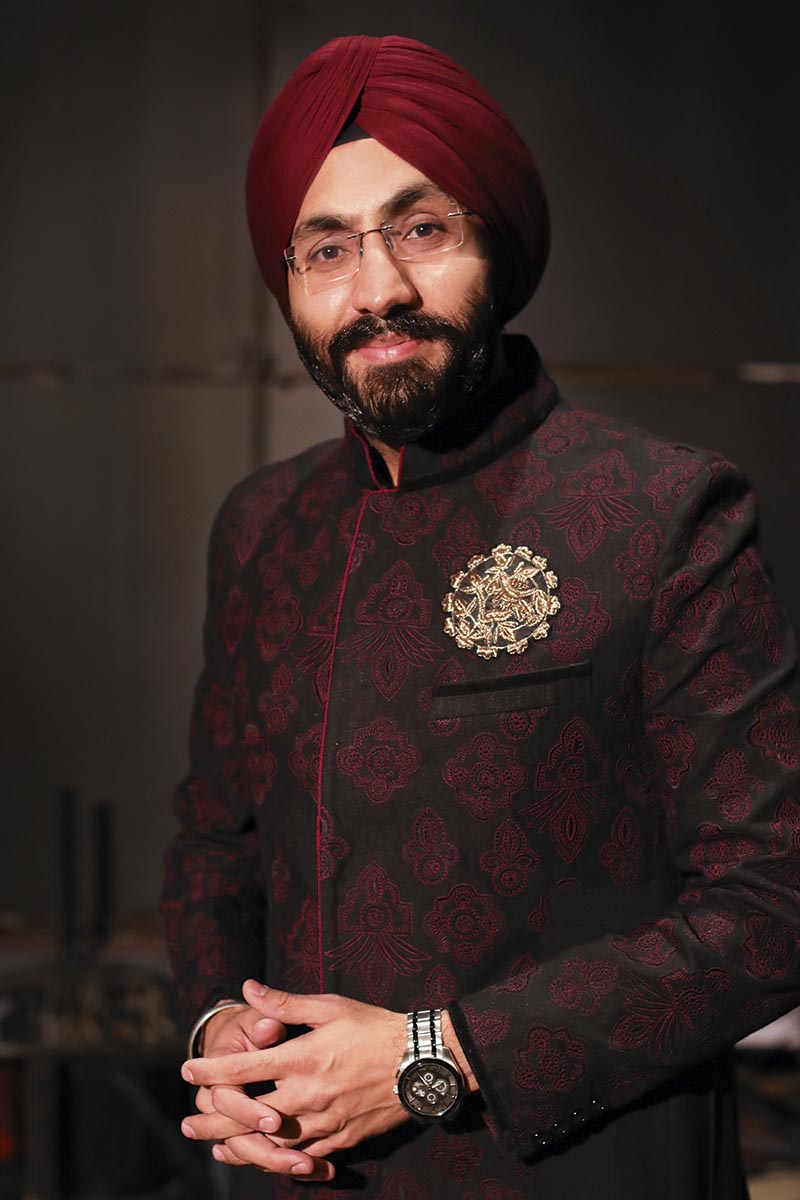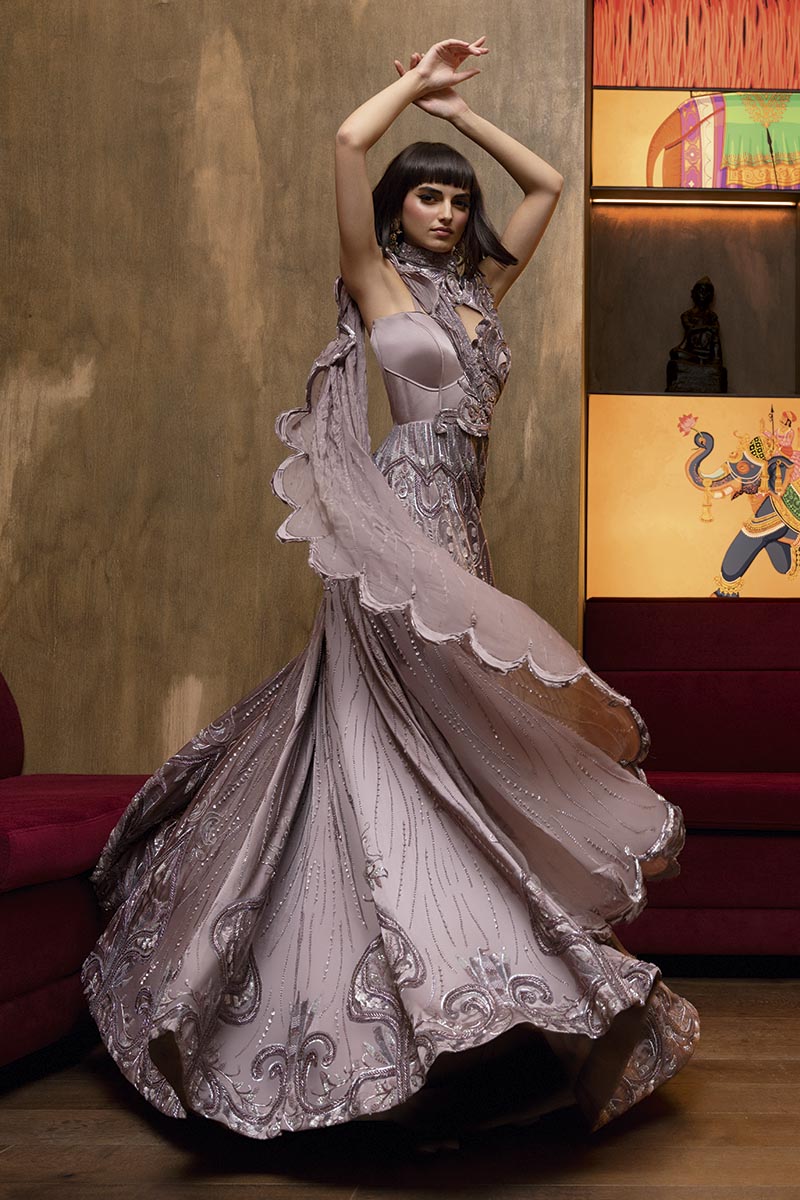 Designer Profile: Grace Studio by Haneet Singh
With his flamboyant Punjabi heritage and Rajasthani base, award-winning Indian Couturier and Fashion Designer Haneet Singh has developed a reputation in India for creating new concepts in fusion attire and now he has showcased his style in London…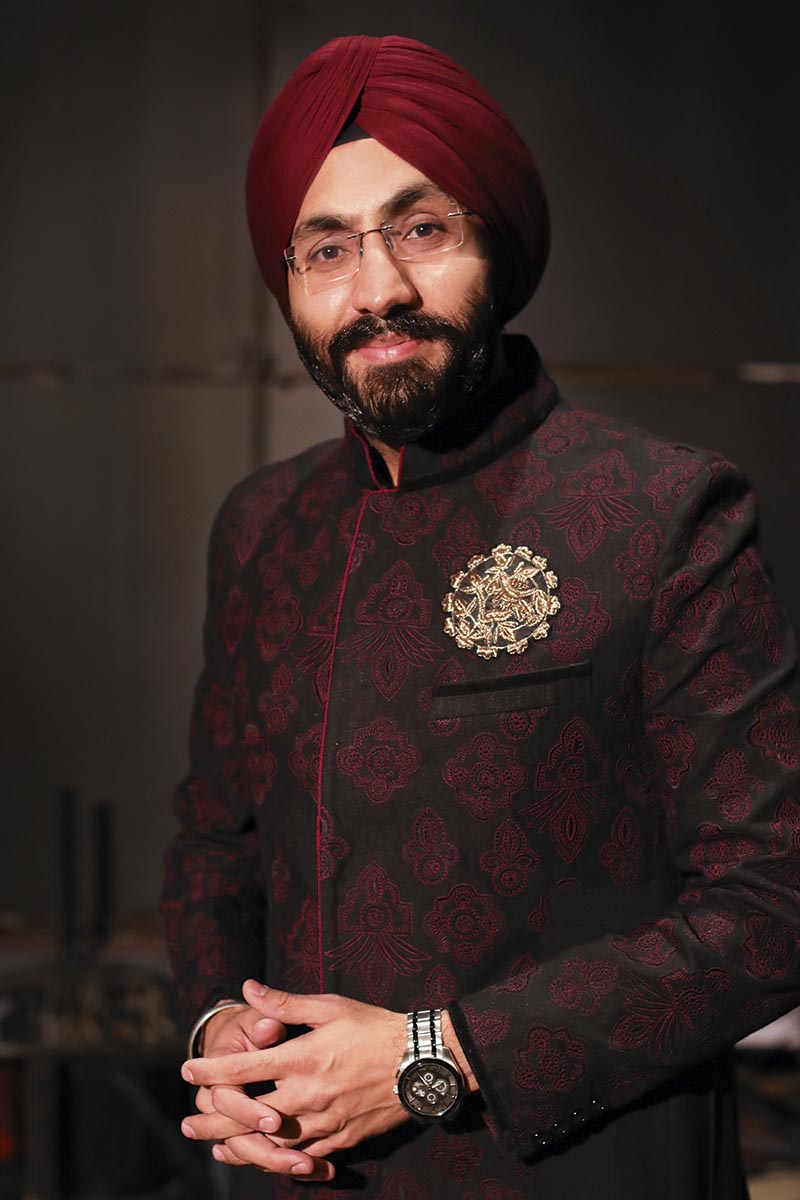 "How did I become a Fashion Designer? It came to me as a surprise! I was supposed to be an Engineer, but I suppose I became an 'Engineer of Fashion." Haneet's passion and enthusiasm for designing womenswear are infectious. A part of the industry for over 20 years, he studied fashion in 1999 and was encouraged to do so by his mum. Ravinder Kaur ran her own small tailoring business and fashion ran through Haneet's veins but he took those creative genes to a new level, being awarded Pride of Rajasthan in 2015 and being named Leading Designer of Rajasthan 2018.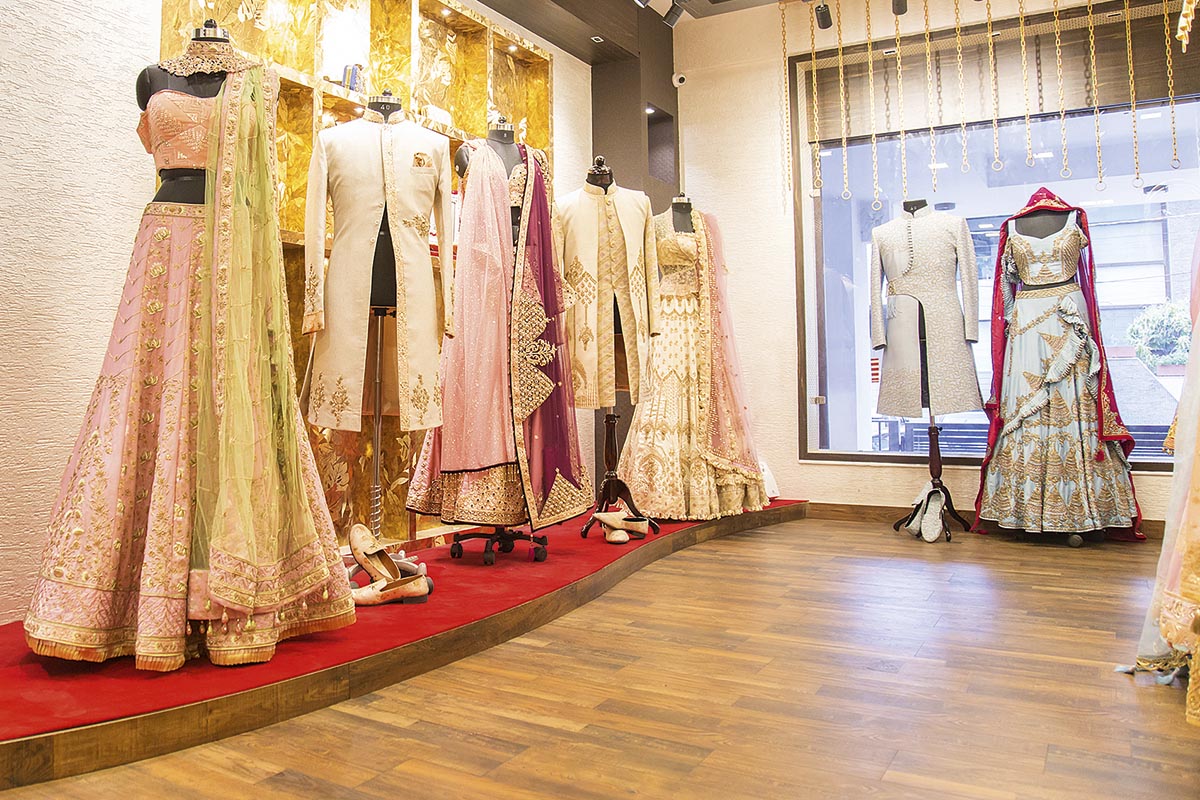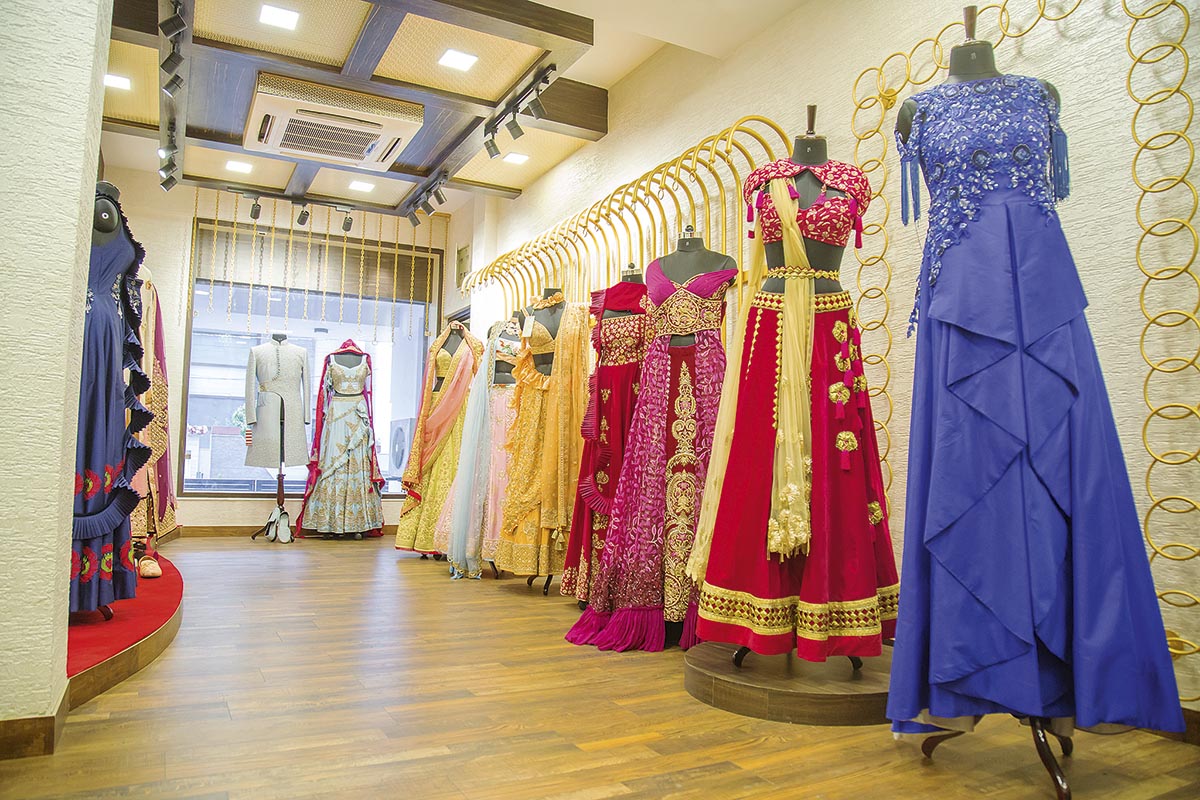 Going Global
A reputable designer worldwide Haneet has graced the catwalks of Dubai Fashion Week and Colombo Fashion Week and in 2022 made his European debut, unveiling his first collection at London Fashion Week. Entitled Stannic Luxe, it captured the spirit and craftsmanship of Jaipur with metallic dresses made from shimmering organza, foils and tissues in a pleasing palette of purples, lilacs and rose golds. Since then, Haneet's phone hasn't stopped ringing and his WhatsApps haven't stopped pinging as British brides eagerly entrust him to make their wedding trousseau.
Haneet explains: "I mainly design high fashion fusion bridal wear and specialise in sangeet wear which is some of the most exciting partywear you'll come across. New brides and brides-to-be have endless social functions and I love designing pieces for these occasions. I also have a line of sustainable pret-wear, but whatever type of garment you choose you'll get my signature 3D embroidery details."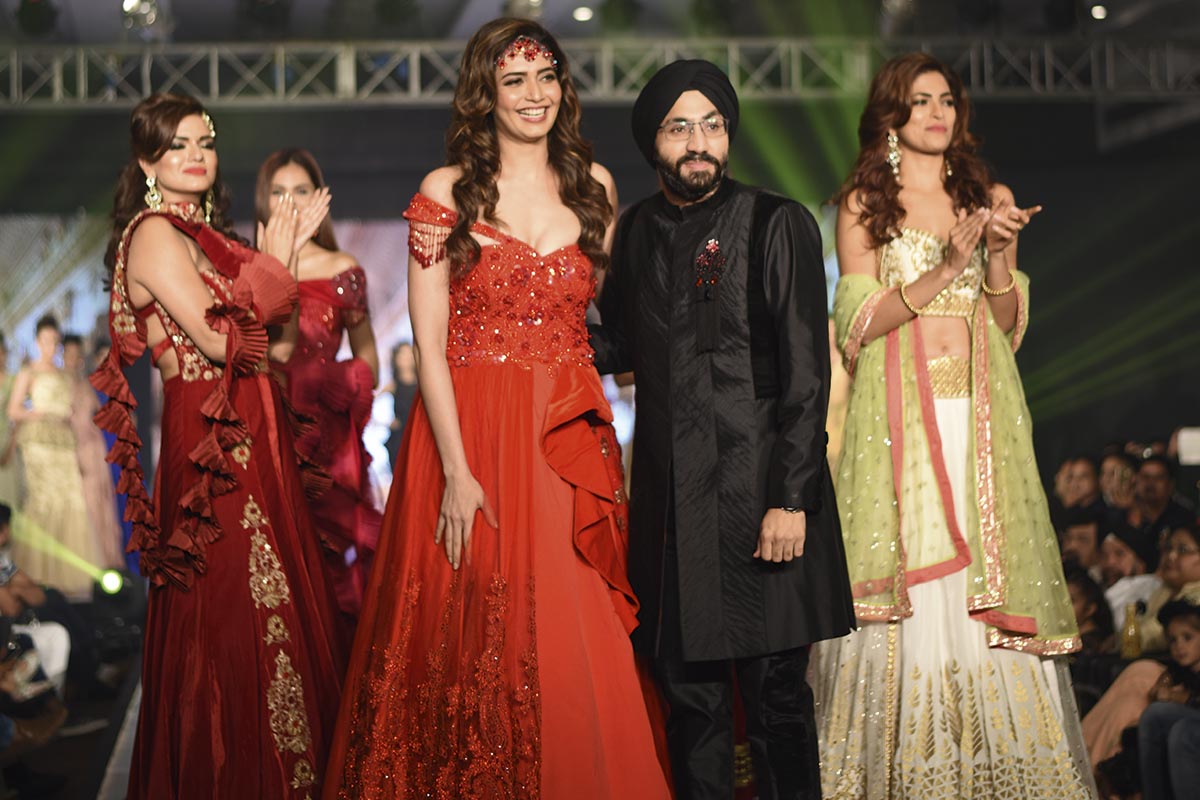 Making Magic
Every bride has high expectations from her designer and for Haneet, meeting and surpassing them is his aim. He says: "I try to get on the same wavelength as brides, then show them the best options for her. Most modern brides have done their homework and have an image in their minds, but I try to give options which suit their personality and size. I like to follow my instincts and when we combine her ideas with my creative aspects together we create magic!"
Haneet's custom-made lenghas and dresses are identifiable through the intricate handiwork that goes into every piece and alongside the detailing you can expect appealing fusionwear as Haneet explains: "I like to work with the flattering fits of Western silhouettes and then embellish them with intricate Indian hand details, the goal is to make each piece as grand as possible." The  regal quality of his work is inspired by his Jaipur roots, he grew up there and feels a strong connection to Rajasthan and the royalty that have lived here; but his larger-than-life personality is down to his Punjabi heart. I try to mix Indian Intricate Hand work techniques into western silhouettes and make them as grand as possible!
Haneet currently brings out two major collections a year and showcases his new designs on major catwalks around the world. His ready-to-wear pret collection is updated regularly and is affordable without compromising on the quality his pieces are known for. You'll find his menswear collection sold at Pernia's Pop Up Shop and his exclusive Rajasthan Boutique – Grace Studio.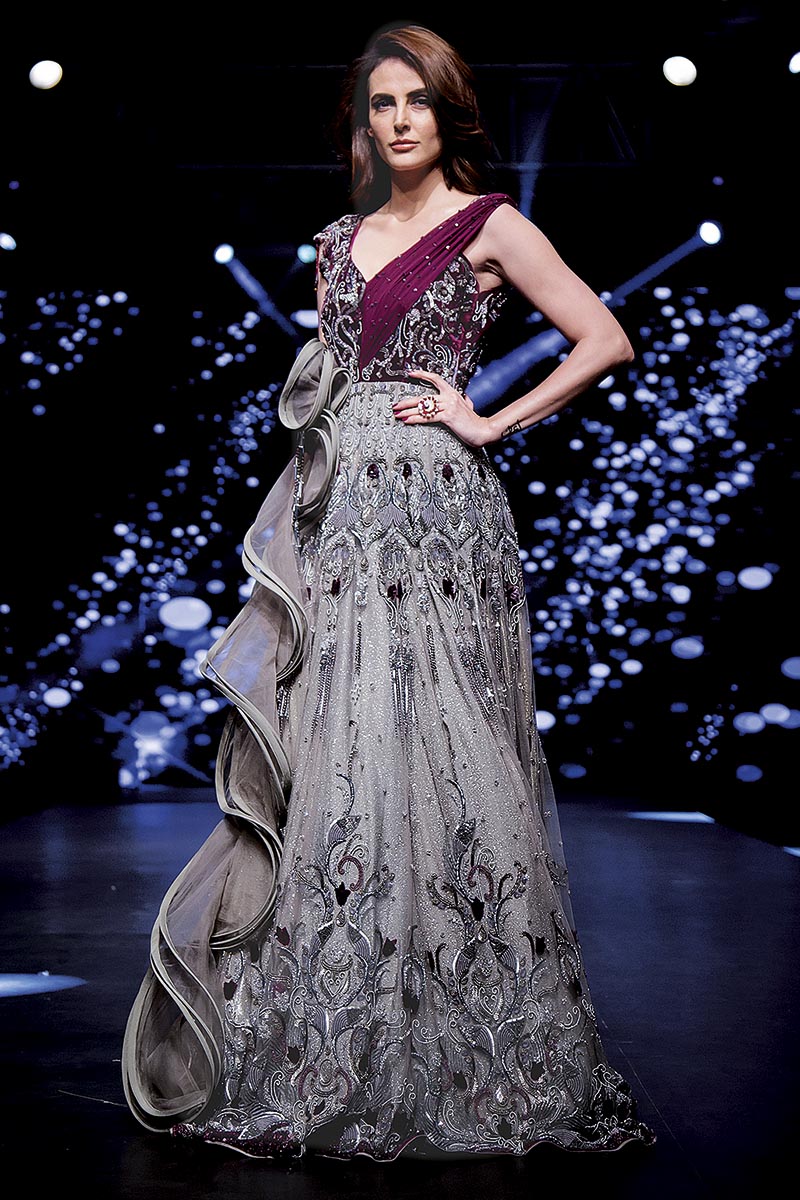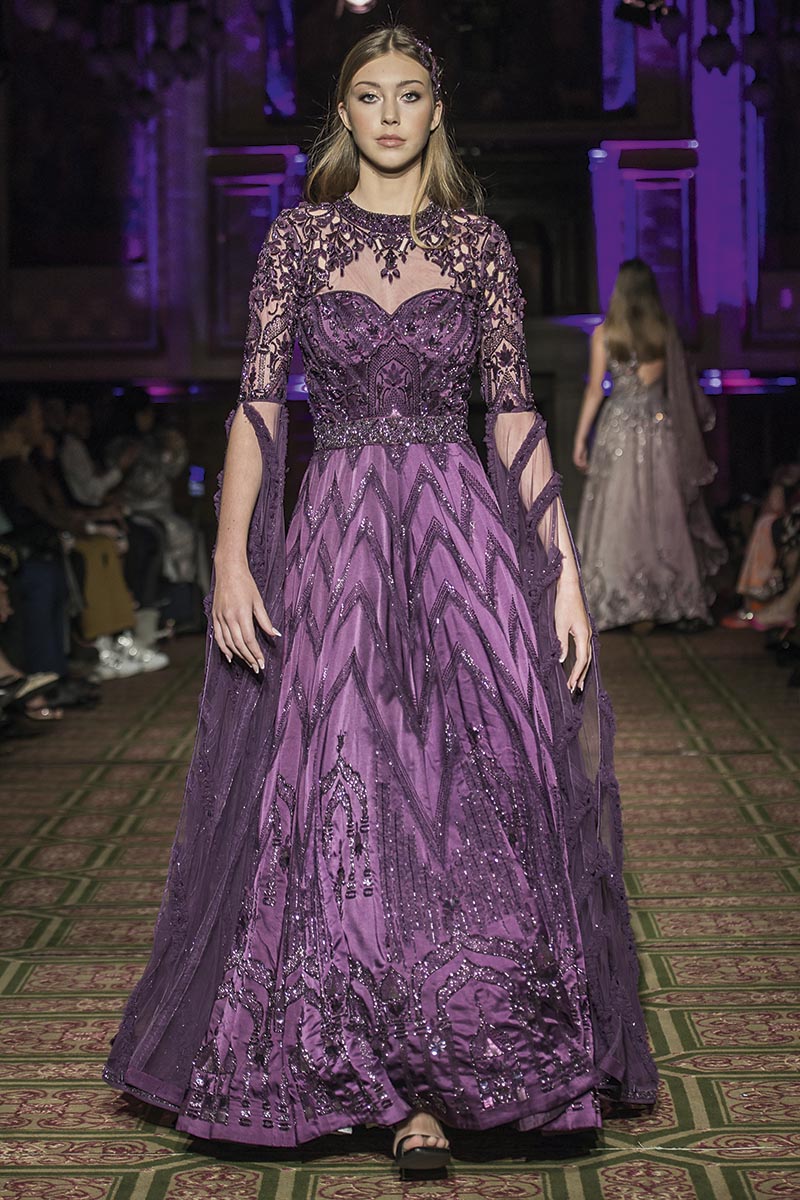 UK Expansion
To date, fans have made the journey to his flagship store, Haneet Singh's Grace Studio, in Jaipur where alongside his revered bridalwear you'll also find a range of menswear and kidswear, all in his signature style. The popularity of the store led to a second branch opening in the city but now he's taking his designs and making them available outside of India by expanding into the UK.
Haneet Singh's bridal and partywear will shortly be available to the UK market. This means you won't need to wait the 45-60 days it currently takes to order via his website and have them delivered to the UK, you can view his range in person and try them on.
As his first UK venture takes flight, he continues to expand his brand across India, it's no surprise there's so much demand for his designs. Haneet has amassed a celebrity following with the who's who of Bollywood and television, names like Mugdha Godse, Aarti Chhabria, Yuvika Chaudry, Manasvi Mamgai and Karishma Tanna Machek Chahal are all fans.
He enthuses: "I've been called one of the most powerful people in Rajasthan but that power is simply my passion; fashion is in my soul; it drives me to be a designer who creates unique, stylish and contemporary outfits that women love to wear. When they tell me how happy they are with what I've created for them, that's when I know I've succeeded at what I was born to do."
www.haneetsingh.com