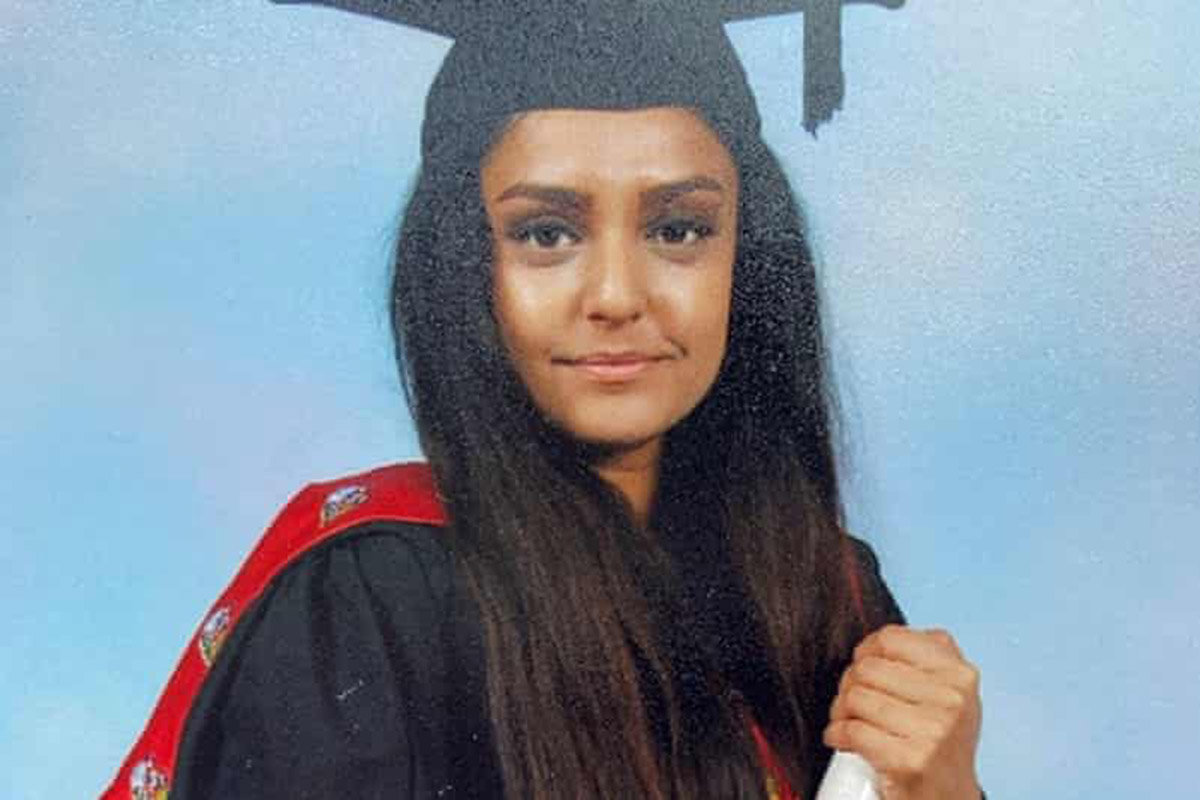 British Bangladeshi Teacher Murdered
Condolences pour in after Sabina Nessa's body was found by police, hours after she was attacked and killed: online community is outraged at lack of support
Outrage at the tragic death of 28-year-old schoolteacher Sabina Nessa has sparked on social media platforms.
Women rights groups are taking to the internet to raise awareness for violence against women, and campaign in support of the deceased.
Police reports stated the body of the victim was found last Friday in Cator Park, Kidbrooke Road, South-East London after "short-delays" because her body was "not in the main walkway."
The reports suggest Sabina was walking through the park and was attacked at around 8:30 pm.
Image 2: Caption: Police are appealing for witnesses to come forward.
The police released an official statement, appealing for any information or witnesses in the area.
"Our officers are working around the clock to find the person responsible for this fatal attack. Today we are asking you, the public, to help us with our investigation."
The Metropolitan Police have said a post-mortem carried out at Greenwich mortuary on Monday was inconclusive, and Nessa's family had been told.
Officers had arrested a man in his 40s on suspicion of murder, but he has been released under further investigation.
Sabina was described as "brilliant, kind and dedicated to her pupils" by the headteacher at the school where she worked.
Lisa Williams, of Rushey Green Primary School in Lewisham, said: "She had so much life ahead of her and so much more to give and her loss is desperately sad.
"We are devastated by Sabina's tragic death. She was kind, caring and absolutely dedicated to her pupils,"
Williams added. "She had so much life ahead of her and so much more to give and her loss is desperately sad. As a school, we are supporting each other through this very difficult time, and we will be providing specialist support to those who need it."
Online groups have advocated raising awareness for violence against South-Asian minority females in the UK. An online user stated, "She was just walking home! Where are the hashtags and outcry? Where is the march? Where is the support for Sabina?"
A vigil is to be held for Sabina, on Friday 24th September in Peglar Square, Kidbrooke Village by the Kidbrooke community to pay respect to the victim.
Our thoughts and prayers are with Sabina and her family.
View this post on Instagram