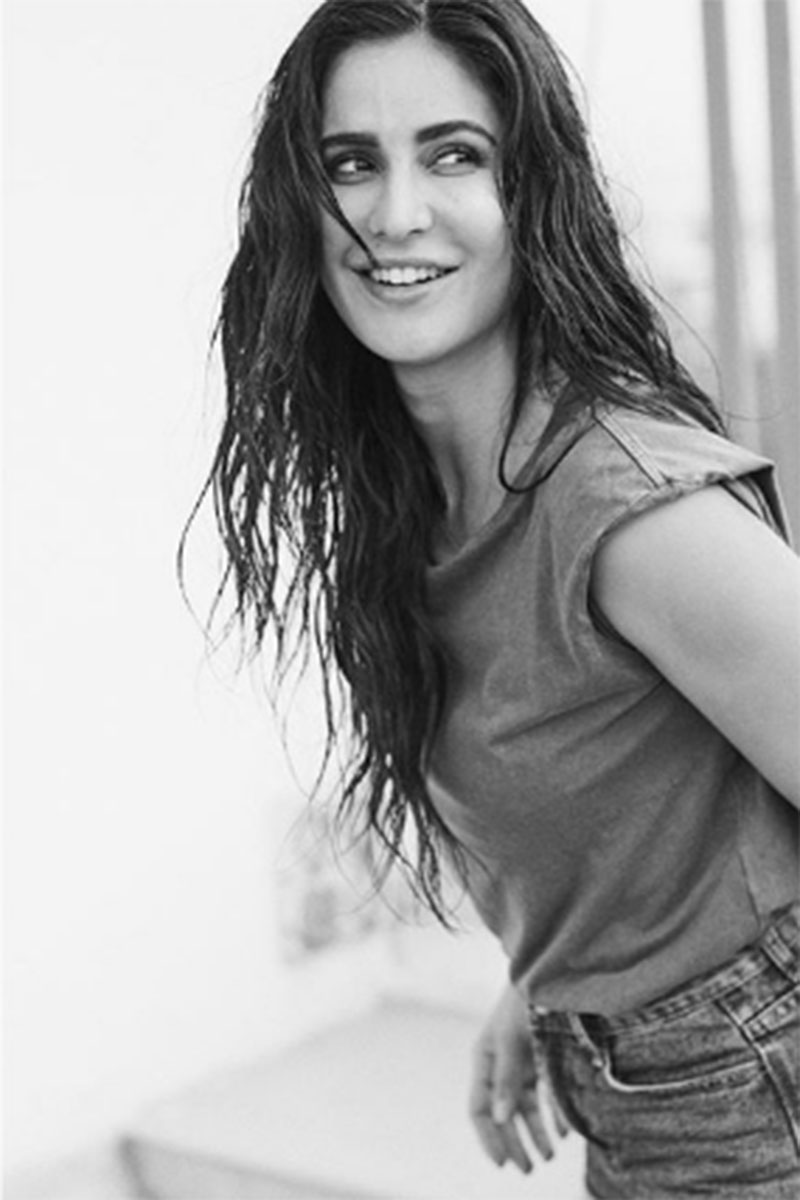 Katrina Kaif shared her photo saying she was grateful to the women around her
Should you post a b&w photo as part of the social media craze?
By now you would have spotted legions of your female friends posting black and white photos of themselves on social media over the last couple of days with the hashtag #ChallengeAccepted. Those who received 'nominations' from their friends telling them they're incredible role models certainly had their confidence boosted and for everyone else, it's been a joy to see our feeds flooded with beautiful portrait shots from those we know as well as celebrities like Katrina Kaif, Bhumi Pednekar and Natalie Portman, who've all participated.
It's not the first time the trend has taken place. Back in 2016 the same hashtag and encouragement to post black and white imagery became a popular way to spread cancer awareness. Others believe posting b&w shots is a sign of simply promoting positivity.
But as the craze has grown, so too have the theories surrounding what the true origin of the current 'movement' is and it turns out that it's a lot more serious than many had realised and certainly not as 'black and white' as it seems.
Bhumi Pendnekar used her shot as a reminder to #Bekind
The trend has been accused of diluting an important message that was started earlier this month in Turkey to draw attention to violence against women in the country. In 2019, 474 women were murdered, mostly by their partners, with the victims appearing in the press as black and white images. A social media campaign began to address this with a hashtag that meant 'say no to violence against women' but as it spread across the internet somehow that meaning changed to 'celebrating and supporting women.'
There are also skeptics that feel women posting images of themselves doesn't truly embody the message of 'women supporting women' and also implies that women don't normally get female support.
Wherever you stand on the fence with this, it's also worth considering that social media trends are always coming and going, some will resonate with you and some won't. One thing's for sure though, this week has shown us that everyone looks good in black and white.
Whether it's an actual shot or filter, b&w has the power of hiding blemishes and making a shot look more dramatic, so use the hashtag as a reminder to experiment with black and white photography: now that's a challenge that's definitely worth accepting.
Have you participated in the challenge? What do you think about it? Let us know!