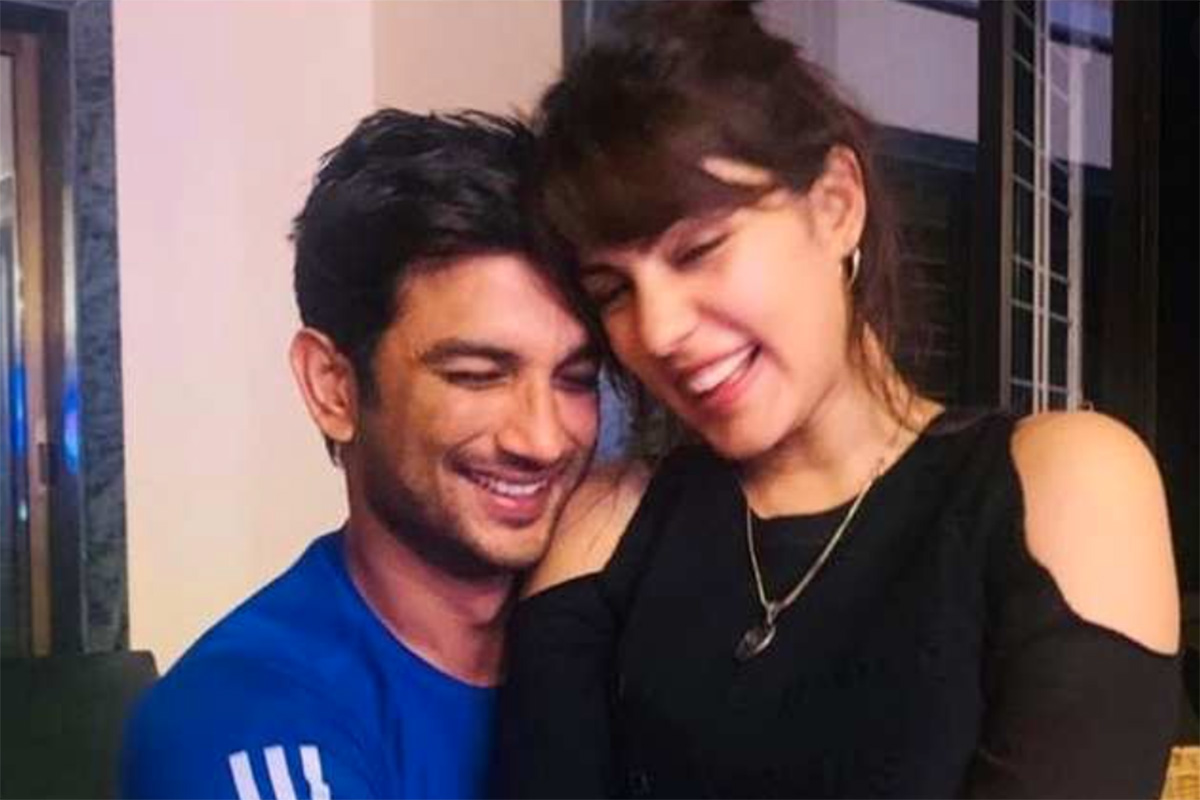 Rhea Chakraborty was arrested yesterday charged with her connection to drugs
From nepotism to narcotics – is Bollywood losing its glamour?
With drugs and death dominating the headlines, will the industry ever sparkle again?
2020 will go down in history as the most unglamorous year in Bollywood. There's been a distinct lack of showbiz news, no red carpets, and most distressingly; no films being in production. Headlines and column inches that are usually filled with star-studded content have instead been focusing on the sadder and seedier aspects of the film industry. The death of actor Sushant Singh Rajput, who is thought to have committed suicide back in June has dominated media coverage, but now the attention has turned from the nepotism debate that is said to have affected his mental health leading to his death, to narcotics, as his girlfriend, Rhea Chakraborty was arrested yesterday charged with her connection to drugs.
Rhea has been at the centre of the Sushant scandal, becoming a scapegoat for much of the mystery surrounding his death. Fellow film fraternity members have come to her defence including Taapsee Pannu who said Rhea is the victim of a 'witch hunt.'
Though Rhea denies the allegations, she's not the only actress to be connected to drugs this year. Earlier this week Queen actress Kangana Ranaut faced her own police probe and had her apartment searched by a narcotics team. It followed a comment by an ex-partner who said in an interview that Kangana took drugs and forced him to take them too. Kangana took to social media to declare that if drugs were found at her home, she would leave Mumbai, writing "please do drug tests investigate my call records if you ever find any links to drug peddlers ever I will accept my mistake and leave Mumbai forever."
Kangana also commented that drugs are widely used in the industry and that if her home is being checked, then actors Ranvir Singh and Ranbir Kapoor should be tested for substance abuse. Neither actor has commented on her remarks but Ranbir has previously confessed that he took drugs when he was younger, but stopped before he started working in the industry. Drug taking in Bollywood certainly isn't new. Stars over the years who've admitted to addictions include Manisha Koirala who had a dependency on alcohol and Pooja Bhatt who used to consume drugs and alcohol before quitting both.
Away from the drug-related dramas, 2020 has been a sad year for other aspects of the movie world too. The death of Rishi Kapoor left the industry heartbroken. The veteran actor whose career spanned 50 years died in April after being diagnosed with leukaemia in 2018. Another major loss to Indian cinema was Irrfan Khan, who died from an infection related to a tumour he was fighting.
Meanwhile, cinemas across India have experienced their worse revenue in history – zero. The closure of screens has crippled the economy and with no major releases due to take place, it will be a long time before the industry is thriving again.