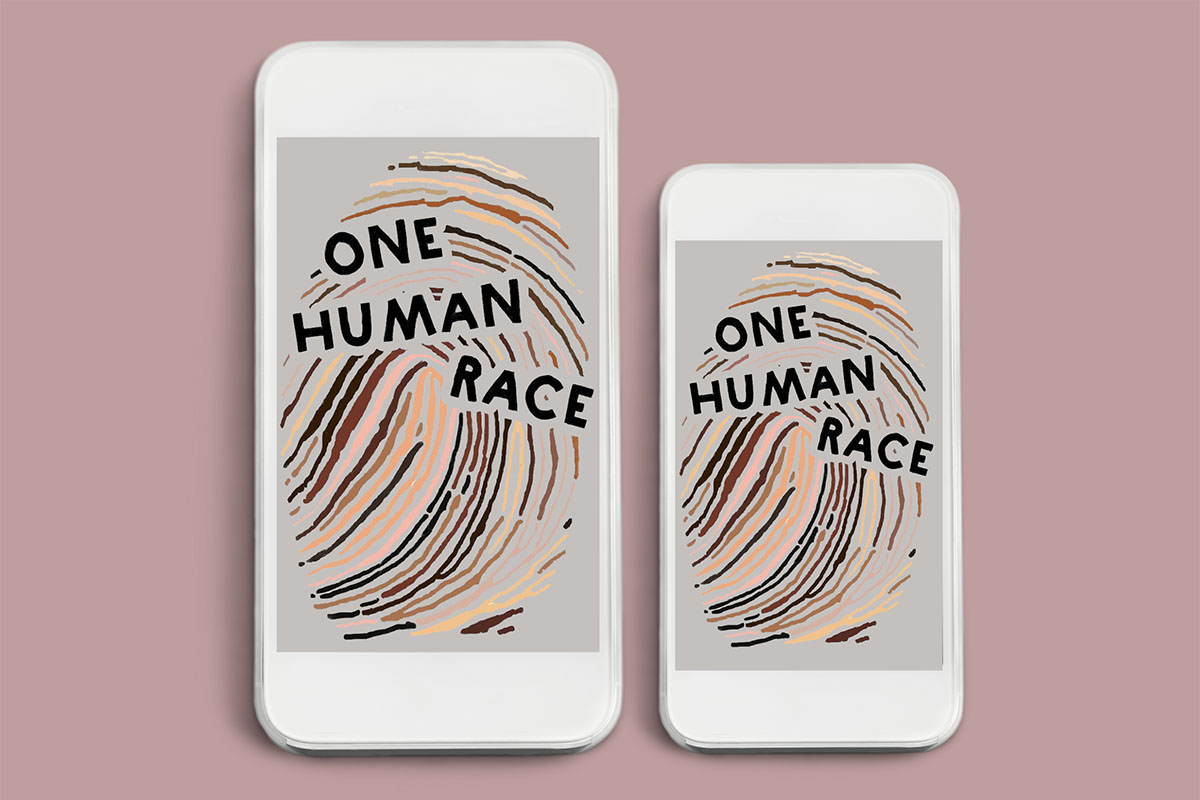 Dating algorithms that are prejudice towards ethnicity, electronic soap dispensers that don't react to dark skin and Google Photos that are always showing white faces, how far does racism go?
We do absolutely everything with technology, from keeping up to date with the latest trends and news, to making our coffee or tea in the morning.
But recent studies and emerging statistics have begun to draw out existing racism in our devices. If our phones, apps and devices are made for white people, by white people, does it bother us? Should we care?
Identity 2.0, a creative studio working at the intersection of digital rights, technology and identity tells us what racism in technology means for the average South-Asian.
Through speaking about issues in a fun, engaging and empowering way, Identity 2.0 created a pop-up exhibition after feeling frustrated, powerless and exploited by big tech companies.
Since being founded in 2018, they have come a long way, and aim to bring long-term social change to battle protection of online identities. We find out more from Identity 2.0.
How does technology impact race, and the South-Asian community?
Technology is simply a tool we use in society.
Yet if that tool is used by a society that organises people by race, then we will see tech impact race simply by how it repeats societal inequalities.
There are many ways that you can look at the relationship between tech and the South-Asian community. In the west, there's the damaging stereotype where all Asians males are computer science nerds, sheltered and scared of women. No thanks to Big Bang Theory.
We also see big companies being led by Asian men such as Pichai Sundararaja (chief exec of Google).
Yet when you look at the practices of those companies, they are underpaying labour expenses and the workplace is a toxic environment. However, when we look to the global south, there has been a varying effect of technology.
View this post on Instagram
Identity 2.0 are proud to announce a new exhibition, exploring the relationship between technology and racism: 'The Machine is Black.'
The way South-Asian countries have used technology on themselves has show some positive impact. For example, Pakistan have implemented some of the strongest revenge porn laws compared to Bangalore who are the tech epicentre of Asia.
However other South-Asian countries have shown that their use of technology is oppressing minorities. This was highlighted by the numerous issues and controversies surrounding India's Aadhaar's Digital ID system where only 40% of the population has an internet subscription.
Why is it important we are aware of racism in technology?
Technology is presented to us as an objective, impartial tool. Something that doesn't have an opinion or a voice.
So, we're told we can trust it – look it doesn't think like a human so how can it be racist?
But that's not true because the humans who made it have their own biases which have been put into the tech, most often unknowingly!
Once we can recognise this issue, we can start to dismantle these structures and stop looking to tech to solve our problems!
How can we make a difference?
Speak up!
You don't need to know all the technical details to know that something is wrong. We have voices, rights, and actions we can collectively take to say this is not okay.
There is great power. Protests are powerful. Just take the pushback Zoom faced at the beginning of lockdown – they had promised end-to-end encryption, but they weren't offering that. Because of pushback they had to update it.
Even recently, the government is trying to digitalise NHS patient data being put into a singular database. The problem is the lack of transparency about any of this process – from how to opt out to who might receive this information. Originally the opt out period for this was a few weeks at most but it sparked so much conversation that the NHS extended that time so we could make a more informed decision and have the opportunity to opt out.
But there's other ways. Support tech unions. Report misinformation. Seek world news voices (look at places like Rest of the World). Use Signal instead of WhatsApp. Or use Duckduck Go instead of Google.
And if you're a designer, UX lead, copywriter or anything else in the creative industry – take time to familiarise yourself with the tech you use and helping others to use as well. How are you talking about data to your users?
The most important thing is that you seek out ways to feel comfortable with being online. Whilst we continue to gather momentum and hold the bigger players accountable.
The 21st century demands the need for technology, but at the cost of stripping away our identities. Each generation moves further away from understanding their culture when they search 'beautiful' or 'successful' on Google, only to find a white algorithm ready to minimise them.