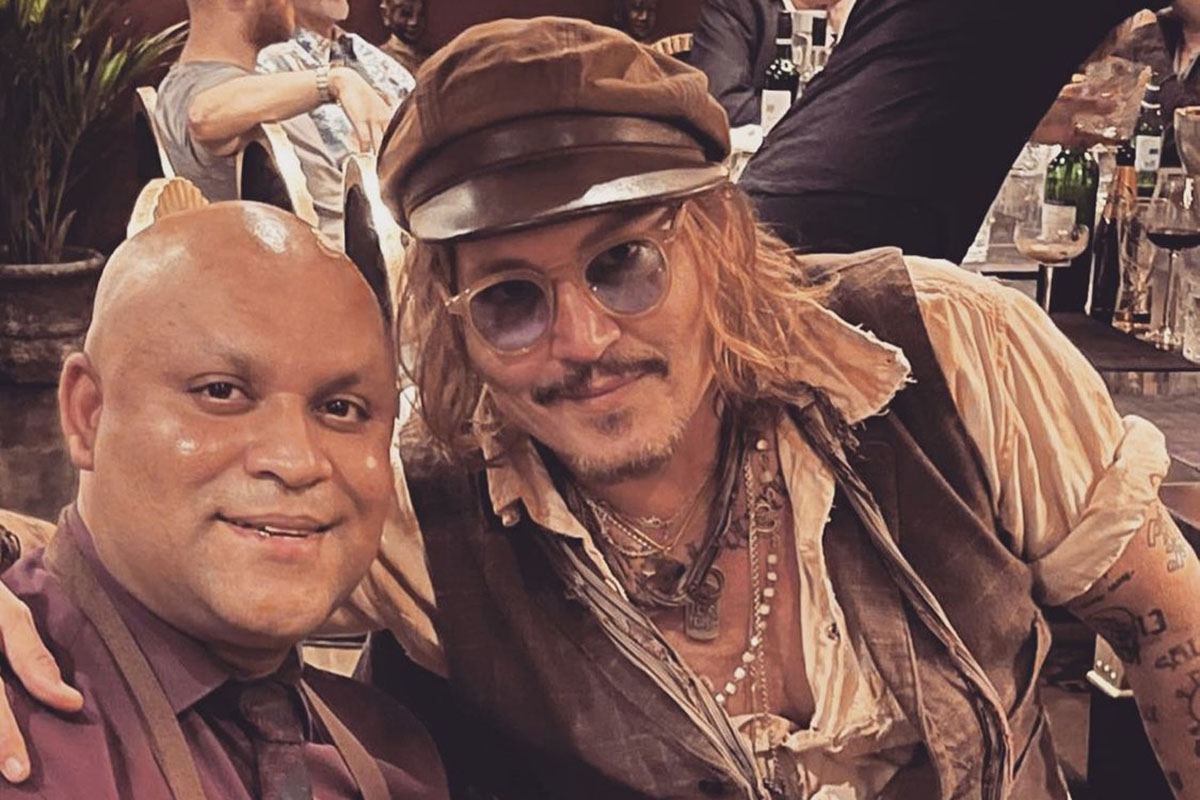 Johnny Depp Pays £50k At Indian Restaurant In Birmingham
The Hollywood actor paid a surprise visit at Varanasi in Birmingham and racked up bill of £50,000
Everyone is talking about Johnny Depp following his defamation trial against ex-wife Amber Heard and it seems that Depp has been out celebrating his feat. Depp and fellow famous friend Jeff Beck dined at Varanasi on Broad Street in Birmingham, whilst they were in town for a concert at Symphony Hall.
It is reported that Depp spent around £50,000 at one of Birmingham's finest Indian restaurants. No, he didn't eat £50k's worth of curries by himself! He treated friend Jeff, the crew and his security team to a rather expensive meal.
'That's my favourite restaurant! Why wasn't I there!' – we hear you say. The restaurant was of course closed to public whilst Depp and his entourage scoffed a good amount of Indian curry for around four hours or so. You also probably didn't see him as he arrived through the secret back entrance.
He hired the entire restaurant for privacy and also left a significant tip. What kind of gold infused curries was he eating you might be wondering? It was actually the fancy champagne and wine that racked up the bill, with some bottles costing £1,200 each.
According to the restaurant team who cooked up a storm and served him on the night, Depp was very friendly and humble. He enjoyed his Indian feast so much, he took some back to the hotel for later.
Written by Fariha Sabir-Bajwa