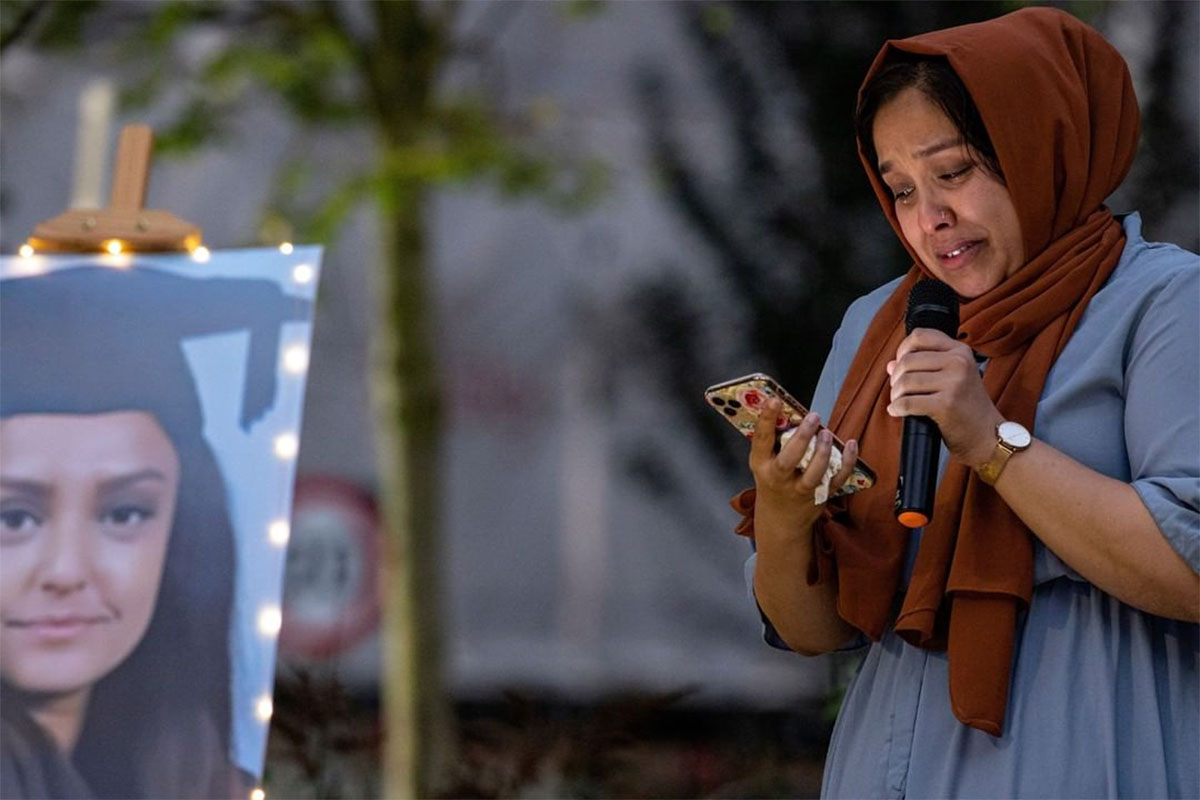 No One Would Have Cared If We Didn't Speak Up
Sabina Nessa's death has deeply impacted the South Asian community in more ways than one
Sabina Nessa's sister gave a heart-breaking memorial speech last Friday, describing her sibling as "beautiful" and "kind."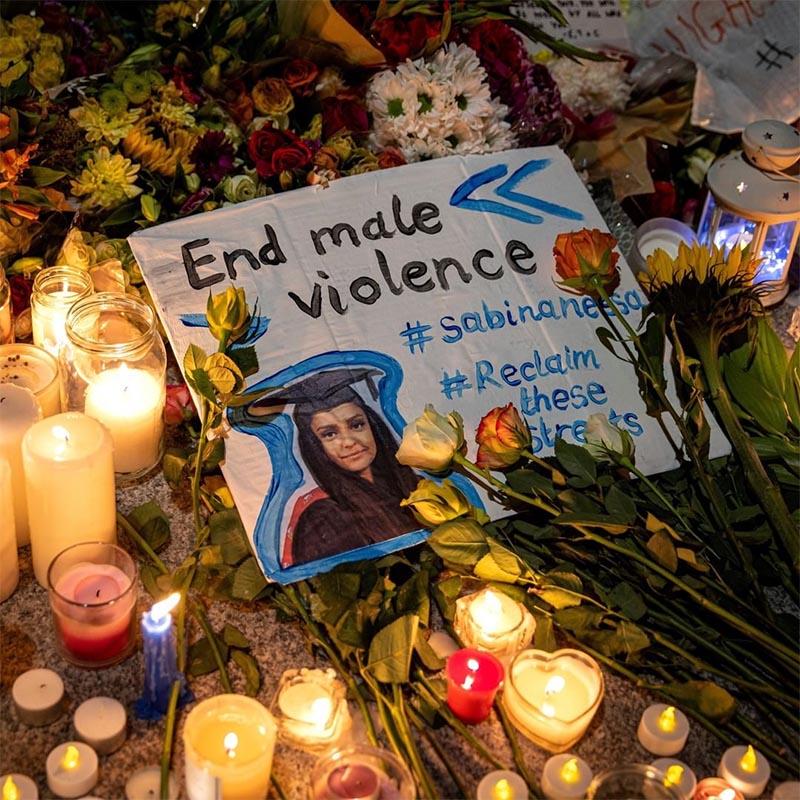 The Kidbrooke community held a candle vigil to commemorate the life of Sabina and mourn the tragic loss, with supporters in large numbers showing up in solidarity.
A supporter stated, "Although I didn't know her, we go down the same path that Sabina used every day and sometimes I think, maybe I walked past her. The area is so beautiful. Who knew it would take lives like this?"
"We wanted to show that we are with her family in this difficult time. It could have been me or anyone. We are not safe in this area anymore. It is very emotional. "
In wake of the death, anger circulated on the lack of media coverage.
"Many people in the Bangladeshi community felt that the media coverage was very slow and also felt that Bangladeshi women's voices were going unheard when they should have been at the centre of these conversations," says Dr Halima Begum, CEO of the Runnymede Trust.
Online users have termed 'missing white women syndrome' to explain why Sabina's death wasn't covered vividly on news channels, compared to others.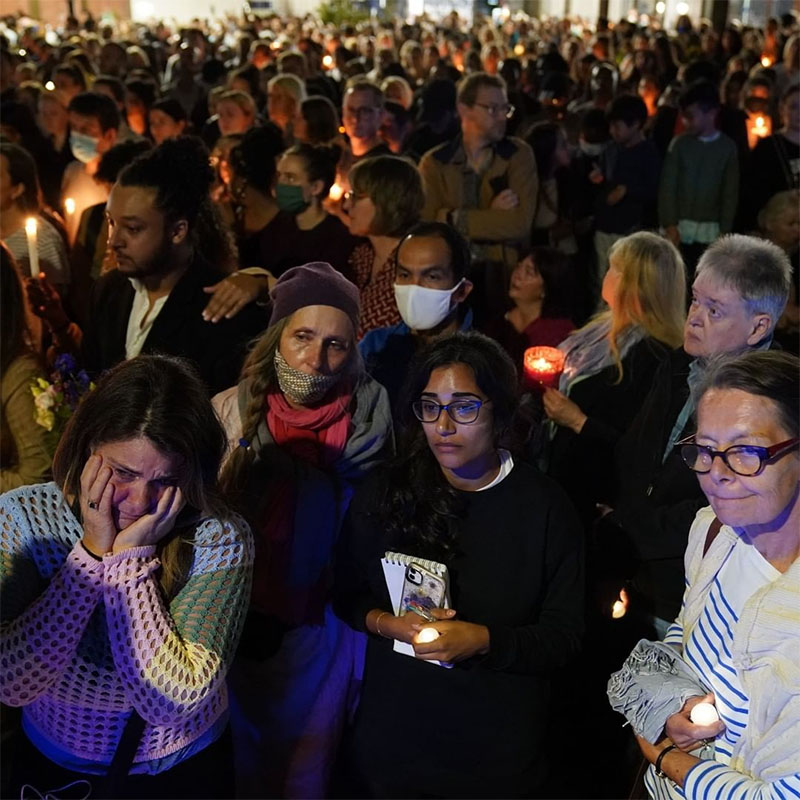 Hundreds attended the candle vigil in respect
Hackney blogger Katrina Mirpuri spoke out.
"Nobody was discussing it, and the public had zero awareness about the fact that there was an ongoing police appeal, even though everyone knows the first 48 hours is crucial in getting evidence so it was first and foremost so we could find Sabina's killer.
"When women of colour when they go missing they are often overlooked by the media and it made me feel if something happened to me, would I be overlooked? People accused me of being racist and bringing race and politics into it, but it wasn't about that, it was about Sabina."
Shocking statistics of violence against women in the UK have also been brought to light with slogans such as 'end male violence.'
Rushanara Ali, the MP for Bethnal Green and Bow in east London, said: "My thoughts are with Sabina Nessa's family and friends at this terrible time. Sabina's horrific murder highlights once again the continued threat of violence faced by women in our communities."
"The government must do much more to tackle violence against women and girls and ensure that everyone feels safe and protected on our streets."
Studies have reported 1,435 women were killed by men in England between 2009 to 2018. Whilst safety alarms were given out to women in the local area of the attack, supporters are advocating for radical change.
Blogger Linasha stated, "I'm terrified of how little our lives mean to them. We're seeing a rise in gendered and we're seeing nothing done about it. Since Sarah Everard there has been no legislation, no policies, no law and no real action to protect women."
She continued, "We're currently seeing a rapid rise in misogynist movement who've jumped from extreme sexual abuse to violent murders. Sabina Nessa was murdered on her five-minute walk to meet her friend, a 15-year girl was raped in Stratford two weeks ago, Sukhjeet Uppal was stabbed to death in her own home. How many more until the government take action?"
The glaring misrepresentation of gendered-based violence coupled with prejudice of media outlets is a change the UK government is being forced to address.
If you are worried about violence or abuse, here are some helpful links.
For more news stories, check out Asiana TV.