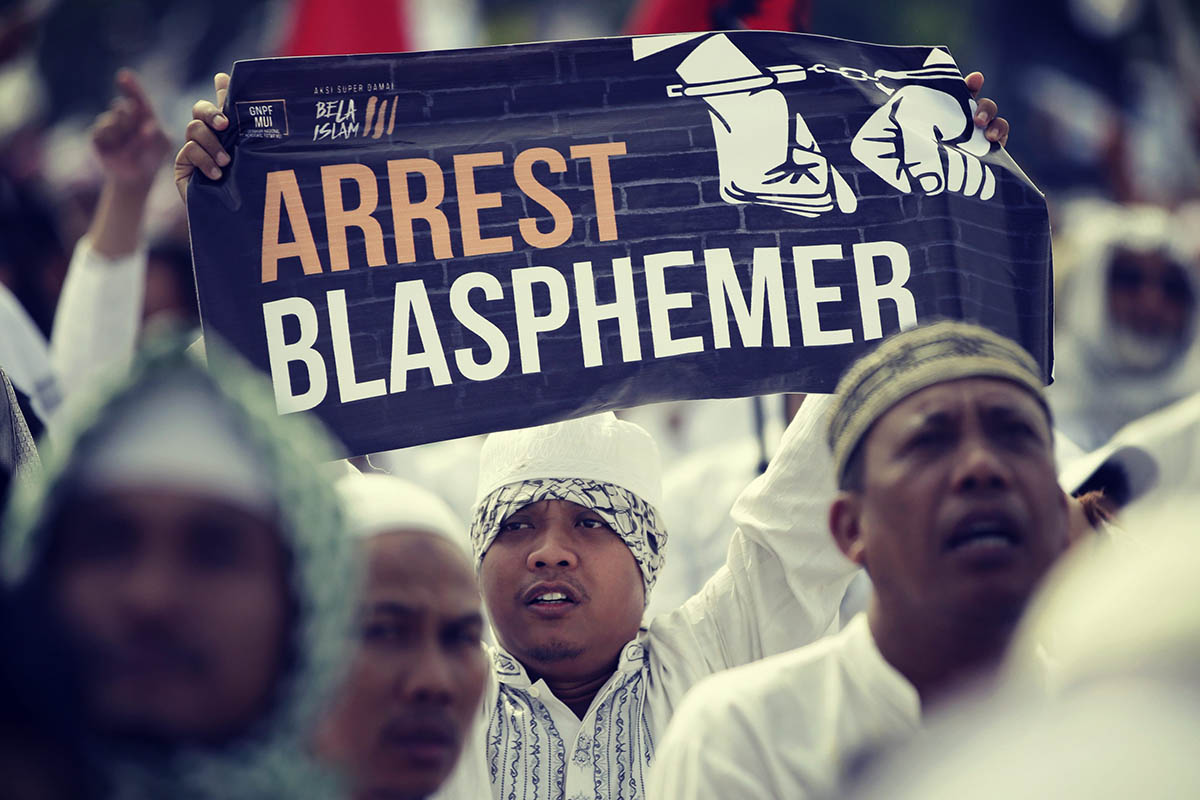 Pakistan Acquits Christian Couple Facing Death For Blasphemy
Married couple Shagufta and Shafqat spent seven years on death throw on suspicion of blasphemy
Shagufta Kausar and her husband Shafqat Emmanuel were convicted in 2014 for insulting Islam's Prophet Muhammad.
But on Thursday, the couple's lawyer Saif Ul Malook said the Lahore High Court had acquitted them.
What are Pakistan's blasphemy laws?
Under Pakistan's blasphemy laws, anyone accused of insulting Islam or other religious figures can be sentenced to death if found guilty. While Pakistan has yet to carry out a death sentence for blasphemy, just the accusation of blasphemy can incite riots and lynching.
Why was the couple convicted?
Ms Kausar worked as a caretaker in a Christian school, whilst her husband is partially paralysed. In 2014, they were accused of sending blasphemous text messages to a local imam from a phone registered in Ms Kausar's name.
But her brother stated the couple was innocent, and he doubted they were literate enough to have even written the abusive messages.
The couple's lawyer stated last year that in their trial they suggested a Christian neighbour they had argued with might have purchased a SIM card in Shagufta Kausar's name and sent the messages to frame them.
The case was delayed in being brought forward in court for 'unknown reasons', whilst the couple spent seven years in separate prisons on death row.
Their lawyer stated, "I am very happy that we were able to get the release of this couple who are some of the most helpless people in our society."
He said he expected the pair to be freed next week after the court orders are published.
Human rights groups have welcomed the ruling and say blasphemy allegations are frequently used to settle personal scores or target religious minorities
"Today's decision puts an end to the seven-year-long ordeal of a couple who should not have been convicted nor faced a death sentence in the first place," Amnesty International's South Asia Deputy Director Dinushika Dissanayake said in a statement.
What is being done to protect minority Christians in Pakistan?
Christians make up 1.6% of Pakistan's population and are amongst the poorest in the country.
The deliberate targeting of the minority Christian Pakistani population is fuelled by anti-blasphemy laws and public violence against Christian's is common and shocking.
Thursday's development comes weeks after the European Parliament passed a resolution calling for a review of a preferential trade status given to Islamabad in 2017 and demanding the release of the couple. The EU Parliament in April had also asked Pakistan to immediately repeal its blasphemy laws.
It is unlikely, however, that Pakistan would even consider repealing the laws because blasphemy remains an extremely sensitive issue in this predominantly Muslim nation.
Radical Islamists parties have held violent rallies in recent years to stop the government from making any changes in the blasphemy laws.
For more content check out Asiana TV