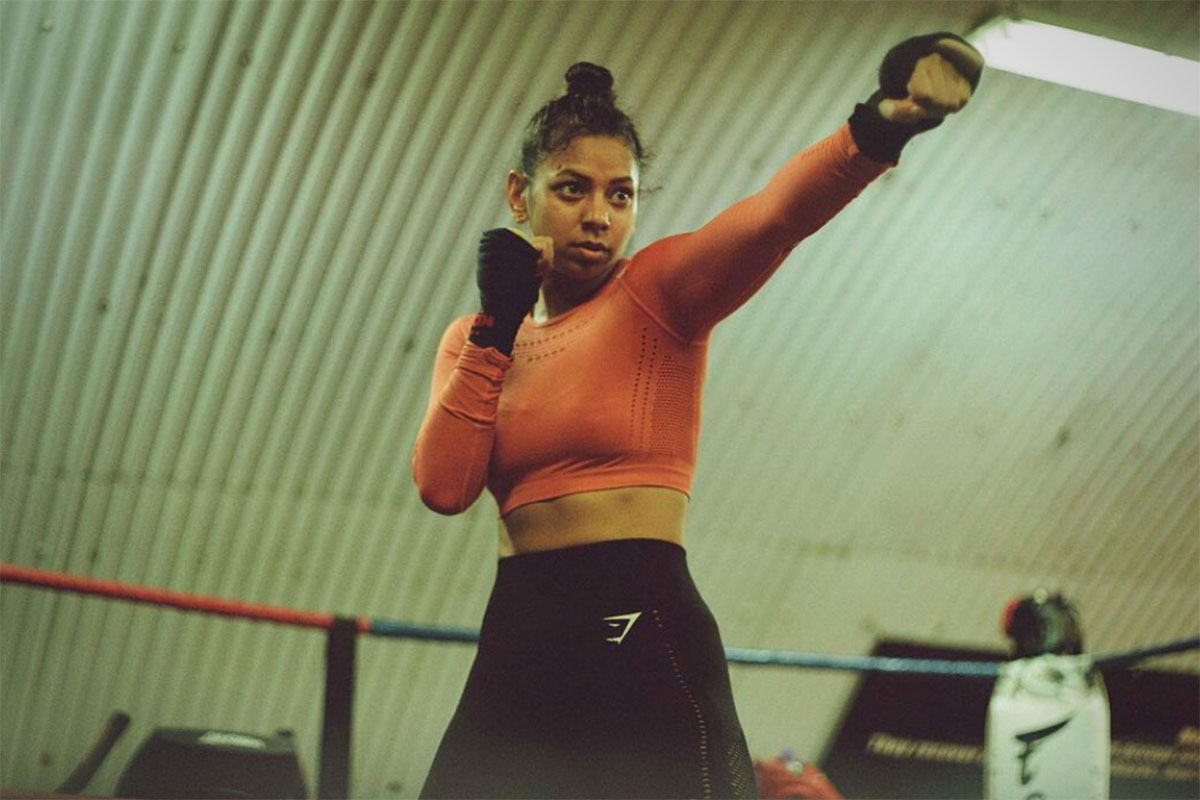 First Female Muslim World Champion Wins Sports Book Award!
Ruqsana Begum fought her way to the top despite all odds! We speak about her bestselling sports book, winning a World Champion title whilst battling South Asian stereotypes and more!
When a teenage Ruqsana Begum walked into a gym in Bethnal Green, there were hardly any women doing combat sports, let alone Bangladeshi women.
Yet she would go on to become a Muay Thai world champion in 2016 and the world's first Muslim boxing champion.
In 2020, her inspiring autobiography, 'Born Fighter' was shortlisted for the William Hill Book of the Year and won the 2021 Telegraph Sports Book Award!
In sharing her hard-won lessons from battling with prejudice, depression, panic attacks and chronic fatigue syndrome (ME), Ruqsana's journey to the top will inspire all those who are fighting to be accepted for who they are – regardless of their background, race, or religion.
We had the chance to speak to the talented sportswoman and 'Born Fighter' author to find out about her journey.
What advice would you give to young women deciding to pursue a 'non-traditional' career path?
I think in general, anyone, whether you have a South Asian background or any other, it's so important to get to know yourself. Go ahead and try different careers and pathways to figure out what you enjoy and try to earn a living through that passion.
You never have to be anyone apart from yourself. You don't have to conform. You are strong enough to pursue your passion, and you can go for it!
Overcoming obstacles is something you have faced throughout your life. What is a reminder you tell yourself to get through it?
I always remind myself that God will never let you down. Trust in God, fear disappears when you conquer it with faith.
The obstacles have impacted me massively and made me the person I am today. I firmly believe when an obstacle arises, so does an equal seed of opportunity. You just need to look for it. You cannot let difficulties define you, instead you rise to the challenge and face them head-on.
How do you keep yourself humble when success does come, and what keeps pushing you forward to aspire to more?
I come from humble beginnings. I know how difficult it was to pursue my passion. I remind myself about how much I am blessed with.
I know there's always more to be done, and always more to be achieved. But the advice I can give to myself and others is 'the best mental attitude is to be in gratitude'.
You can cultivate your mental attitude to empower yourself.  Success comes with patience, hard work and preservation.
Remind yourself how easy it is to train. You only need to go to the park for a jog. You are blessed with a body that moves so be thankful for everything you have, constantly reminding yourself of each and every blessing.
You were raised in a South-Asian household, like many of us, what was the most important lesson you learnt at home?
Principles. One thing I have to give my parents and grandparents a lot of credit for is that they taught me my principles throughout my childhood.
I remember my grandfather telling us how when he moved to the UK a lot of South Asian's were opening restaurants and selling alcohol. But because this went against his values he decided to work three jobs to support his family here and in Bangladesh. The biggest lesson I have learnt growing up at home is to have integrity in everything you do without compromise, and this will always lead you the right way.
Why was publishing your book, when you did, important to you?
It was important for so many reasons, I was overcoming panic attacks, dealing with bullies, making mistakes and learning from them. Life always throws curveballs at you – but I knew I was in a unique position being the first female Muslim world champion and I could reach people through my voice and story.
Sport was a big part of my recovery. When you change yourself physically that changes the chemistry of your mind and can support your mental health journey a lot!
What aspirations/goals can we look forward to watching you work towards in the future?
I transitioned into boxing from Muay Thai because I wanted that stimulation as well as to build a platform to inspire others.
The main thing is to make a difference – if I can get into the ring and fight, others can do too. Every person can follow their passion and be successful, and in love with what they do.
Born Fighter is available online and in-store! Follow @ruqsanabegum_mt to follow her journey!
www.amazon.co.uk/Born-Fighter-Ruqsana-Begum
For more content visit Asiana TV